Earlier this week, the region's most influential people gathered at the Louvre Abu Dhabi to witness a momentous moment for Etihad Airways. This year marks the airline's 15-year anniversary and it has just unveiled a collaboration with legendary fashion designer, Diane von Furstenberg to celebrate.
The partnership between Etihad and the American fashion label has resulted in the creation of limited-edition ties and scarves for cabin crew, complete in a graphic print inspired by the Yas Marina Circuit and Abu Dhabi's Formula 1. It's particularly special given the fact that the design also celebrates the airlines' 10-year partnership with the Formula 1 Etihad Airways Abu Dhabi Grand Prix.
Speaking of the inspiration of the designs, Diane Von Furstenberg, said: "Formula One is such an elegant event and I was thrilled to collaborate with Etihad Airways on this exciting project. The geometric pattern was inspired by the Grand Prix Racetrack and there are so many layers of meaning to the colours. Purple is the colour of royalty and the orange is inspired by the beautiful hues of the desert sand at sunset. I hope the cabin crew feels very proud to wear the scarves and ties. They reflect everything Etihad is about — elegance and style."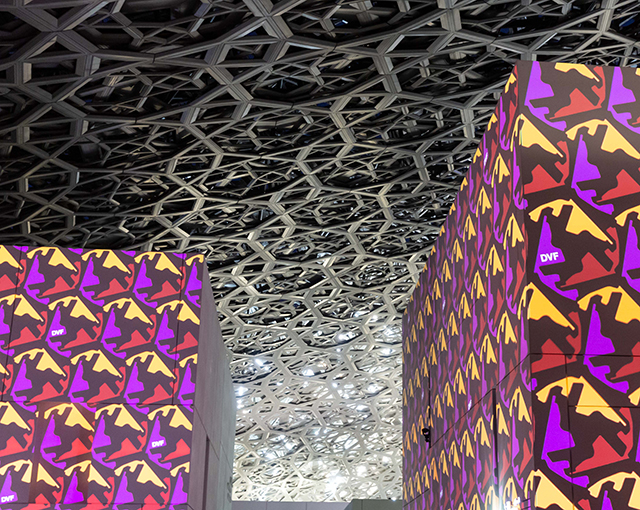 What made the evening even more spectacular was that IMG supermodel Joan Smalls (who just walked the H&M x Moschino fashion show) and Hollywood megastar Liv Tyler (who looked so good in Stella McCartney at Princess Eugenie's wedding) jetted in for the event.
Both dressed in DVF creations, Joan was selected to unveil the scarves as she is a part of Etihad Airways' Model Diaries series, whilst Liv has strong ties to Formula One, courtesy of her father's band performance at the inaugural Formula One event.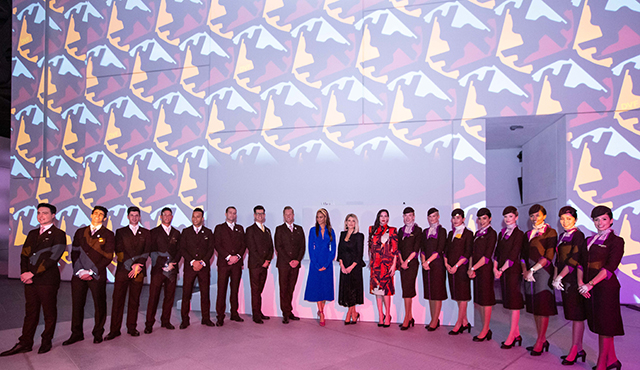 If you're catching a flight on Etihad Airways this month, you'll be able to spot the chic designs on the airline's cabin crew for the month of November.
Now, find out which beauty brand has teamed up with the airline on new amenities.