As the peak of summer approaches, our wardrobes also tend to get an update. And what better way to be summer-ready than by incorporating Fendi's latest collections into your sartorial cupboards. The Italian fashion house just opened operations in Mykonos, marking its first store in Greece – and it's bound to become the summer's go-to destination.
Located in Nammos Village, Mykonos' upscale shopping destination, the new boutique boasts a Mykonian flair inspired by Mediterranean culture and signature Fendi codes. Spanning approximately 90 m², the two-floor store invites guests to discover the entire Fendi universe with all categories from the womenswear and menswear lines.
Beginning on the ground floor, there's a cross-gender offering to dedicated to leather goods, accessories and shoes, exposed on turquoise oxidized copper displays that recall the colours of the seabed.
The overall look and feel of elegance and Mediterranean-inspired aesthetics translate to the walls, ceiling, staircase and furniture selection, in addition to the two terraces designed to give continuity to the indoor feel.
To further celebrate the opening of the Mykonos boutique, Fendi reimagined its iconic Peekaboo ISeeU Medium bag in white croco, with white leather lining featuring a very precious and shiny finishing together with a Pequin motif wooden handle and palladium accessories. This will be sold as an exclusive for Europe.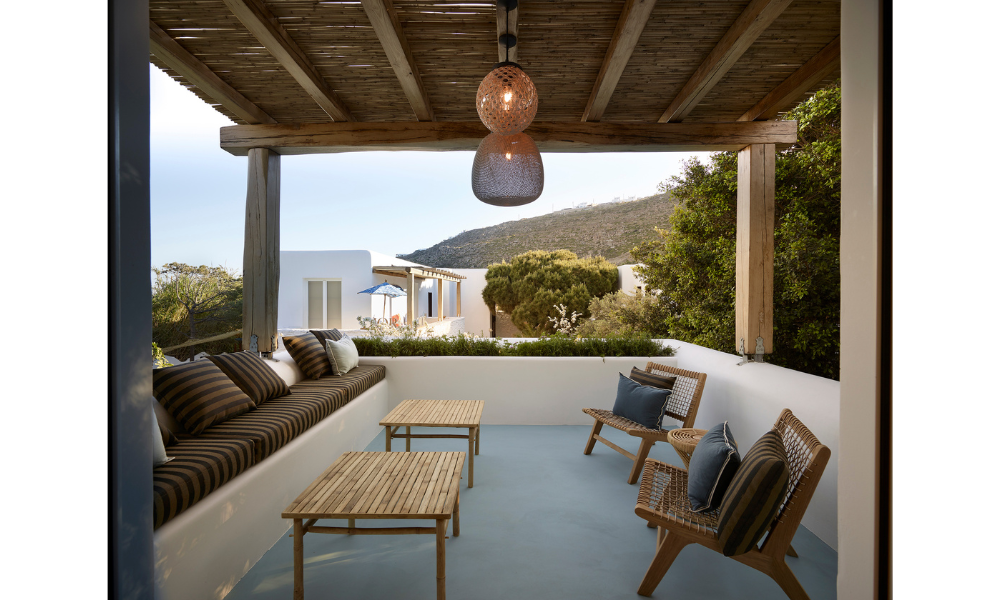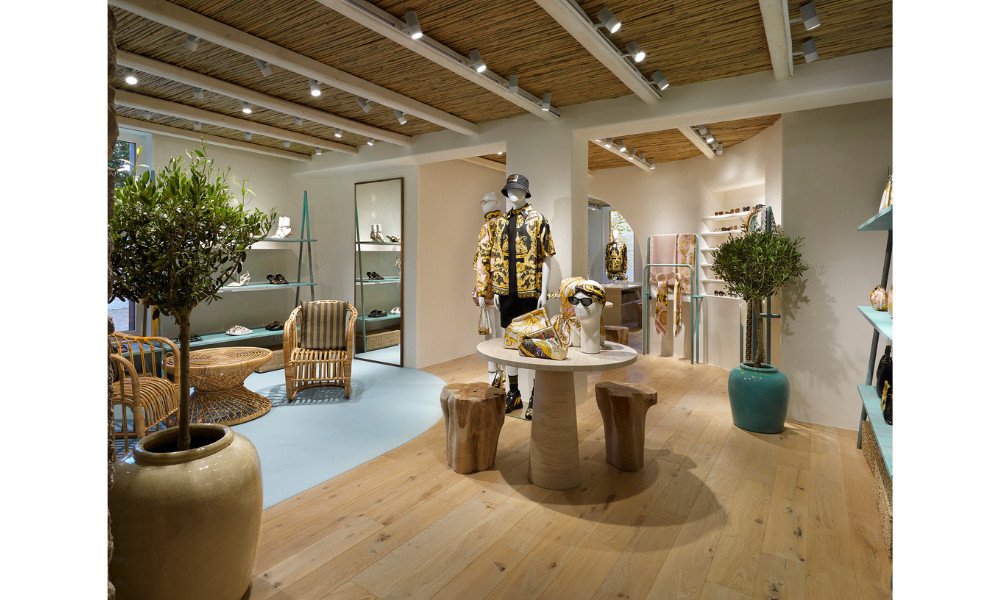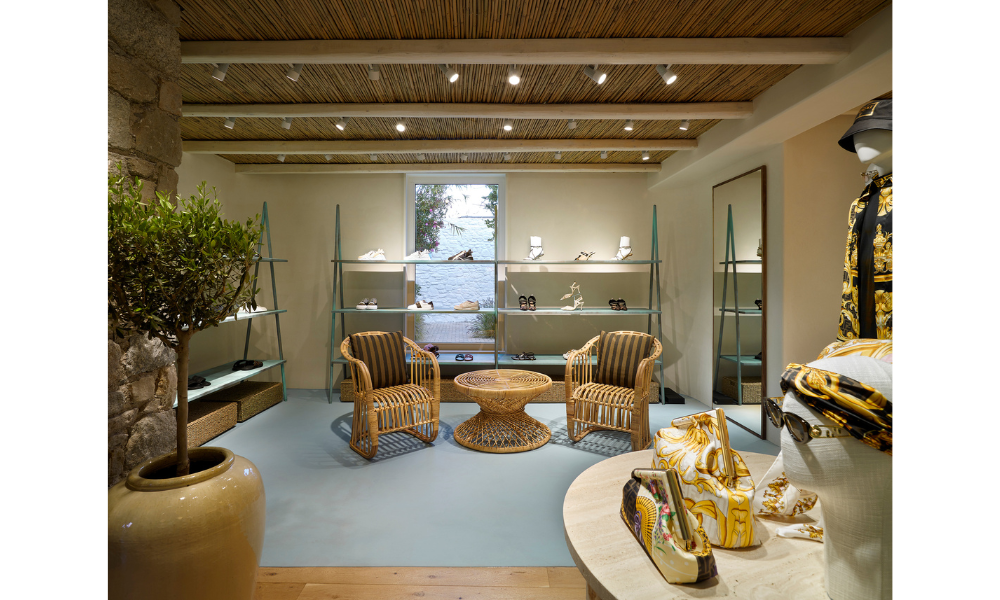 ALSO READ: HERMÈS' LARGEST ONE-STORY STORE IN DOHA.