Over the weekend, Emilia Wickstead stunned followers and the fashion industry with comments made to the Daily Mail about Meghan Markle's wedding dress.
Speaking to the site, the designer said of the Clare Waight Keller-designed piece, "Her dress was identical to one of our dresses" before adding a few more comments about the fit of the dress and Meghan's choice of hairstyle.
The backlash was swift and severe — even Wickstead's Twitter account was suspended, although it is still unclear as to why.
As a result, the designer issued a statement overnight in response to her own statements, writing that she us "extremely saddened by commentary that has appeared in the press and online over the past few days" and that she did "not think that her wedding dress was a copy of our designs."
Read the statement in full below..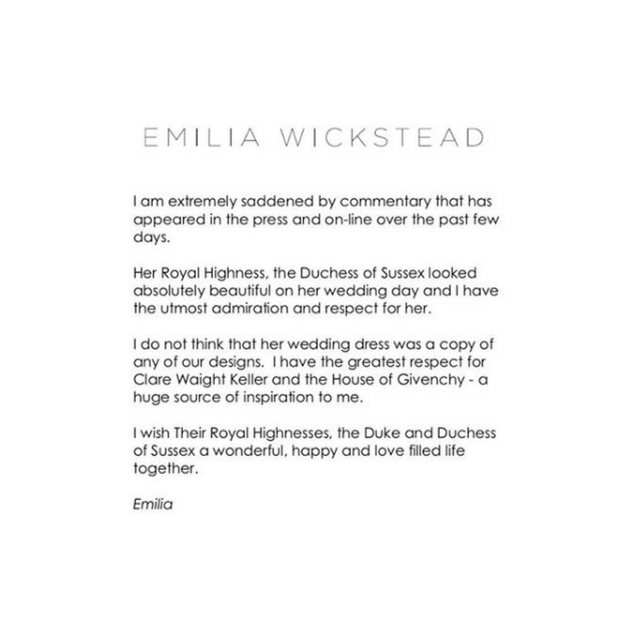 The response to the post has been mixed with some calling it a non-apology whilst others have come out in support of the designer.
How will this affect her relationship with the royal family we wonder? Watch this space.
In the meantime, see Meghan's official Coat of Arms which was revealed over the weekend.