Meghan Markle's wedding dress has been the topic of intense discussion since it was revealed to the world on Saturday May 19 as she wed Prince Harry to become the new Duchess of Sussex. Most recently, the Clare Waight Keller-designed piece was at the centre of a scandal involving British designer Emilia Wickstead who claimed that the piece was identical to one of hers and then later backtracked following global backlash on her comments.
Now, Clare has revealed a few more details about the design process including how many fittings it took for the dress to be perfect for its big reveal.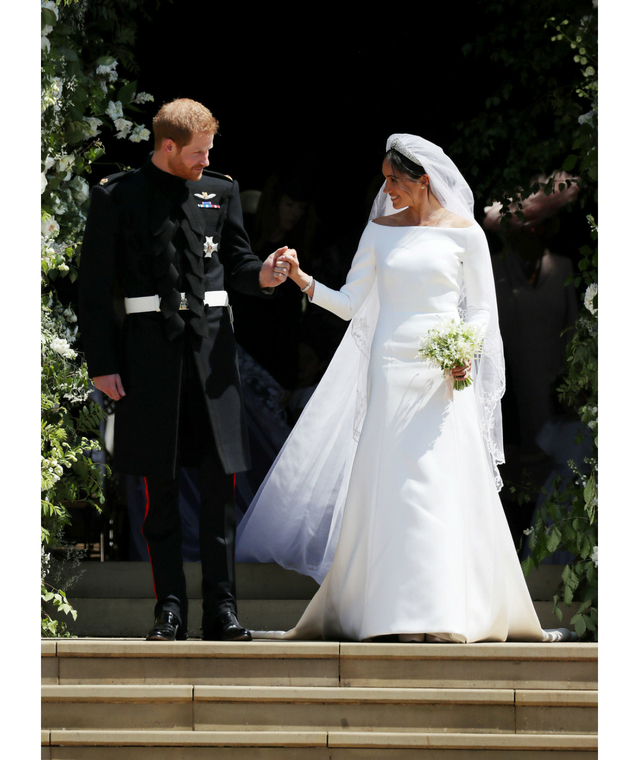 Speaking with French magazine Paris Match the designer revealed that she and Meghan had eight fittings in the lead-up to the big day. She also revealed that "to keep the veil immaculate until the ceremony, the embroiderers washed their hands every thirty minutes."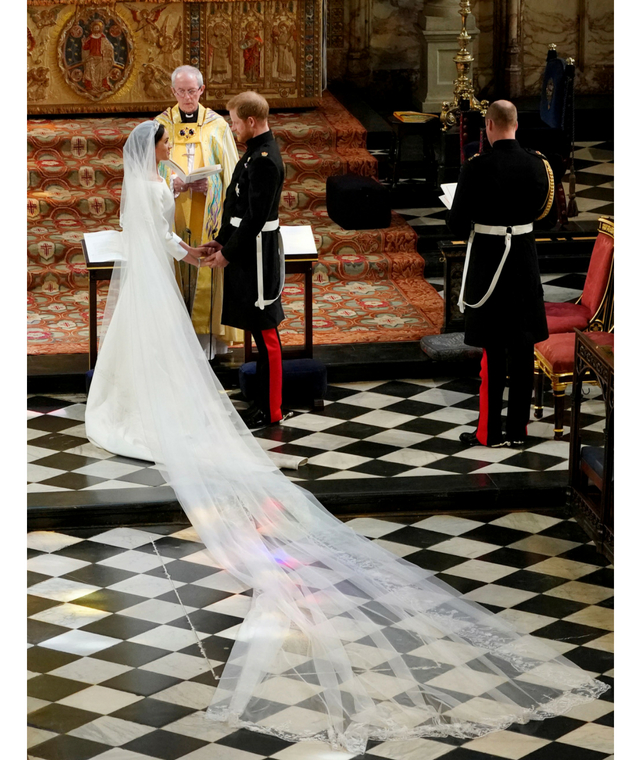 The designer also spoke of the collaborative process saying that Meghan had no doubts about the dress. "She is a strong woman who knows exactly what she wants. We were both sure of the direction we had decided to take." And it turned out to be an excellent direction, with the head of Givenchy also telling the magazine how Prince Harry personally thanked her for the design. "Prince Harry came to me and said, 'Oh my gosh. Thank you. She is absolutely beautiful.' I am very proud. It's a fairy tale. A dream come true."
No arguments there!
Now, see Meghan's official Coat of Arms which was revealed last weekend.