Earlier this month it was announced that Italian fashion house Dolce & Gabbana would host a fashion show in Shanghai this week. However developments on social media overnight have led the brand to cancel the show.
Ahead of the show, the brand released a marketing campaign that many in the country perceived to be racist. The videos featured an Asian model eating Italian food with chopsticks, and were posted on Weibo (the Chinese version of WhatsApp) before being taken down less than 24 hours later following backlash.
Then screenshots of a conversation reportedly via Stefano Gabbana's account to another user featuring rude and racist comments about the country and its people were made public. Stefano then took to Instagram to say that his account had been hacked and that the brand's legal team were working on the issue.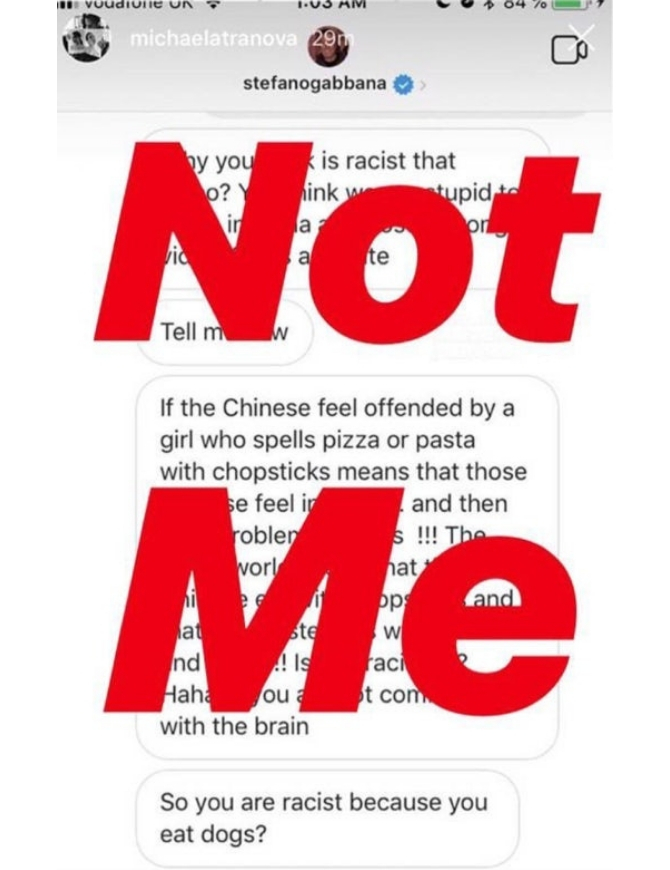 Now, Business of Fashion has just revealed that show has been cancelled. It writes that "reports are circulating that the brand was forced to cancel by local authorities but that has yet to be confirmed."
The hashtag #BoycottDolce has been trending once again in recent hours.
Stay tuned for more.