As bushfires continue to ravage Australia, killing up to one billion animals and at least 25 people, the entire world is rushing to the country's aid with many pledging their support and solidarity with the nation. In the fashion world, French maison Balenciaga announced that they would be taking initiative to raise funds for the disaster by selling a capsule line of unisex t-shirts and hoodies printed with Australia's treasured Koala bear, following reports stating that 30 per cent of koalas may have been killed in regions of the country. The pieces, which can be purchased from the brand's website, will see 100 per cent of the proceeds from the sales donated to local conservation organisations selected by the group's sustainability experts.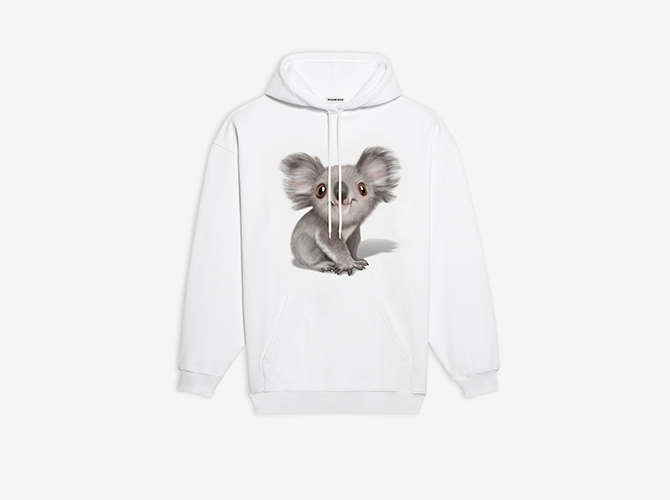 "In response to Australia's ongoing bushfire crisis… Balenciaga has decided to release t-shirts and hoodies that feature an image of the vulnerable Australian Koala," the French luxury house wrote on its Instagram story. "100 per cent of the proceeds from the sales of these pieces will be donated to the most appropriate local conservation organisation selected by the Kering Group and Balenciaga sustainability experts."
The launch comes after news from Balenciaga's parent company Kering, that the luxury conglomerate will be donating $1 million AUD (approximately Dhs2.5 million) donation towards the tragedy of Australia's bushfire disaster.
Balenciaga's koala t-shirts and hoodies will be available exclusively on their website starting January 13.
In search for an eco-conscious city to add to your travel bucket? Here are the ones that will dominate your list in 2020.