Azzi & Osta spent the summer working on their latest Haute Couture creations for Fall '21. As the crafting of the collection almost came to an end, the port of Beirut was hit hard with an explosion that caused widespread damage to the capital, leaving many ateliers non-existent and the people of Beirut, homeless and hopeless.
More than ever committed to shaping their bright futures, Azzi & Osta pulled the curtain on their now-completed Haute Couture collection, dedicating the pieces to Lebanon.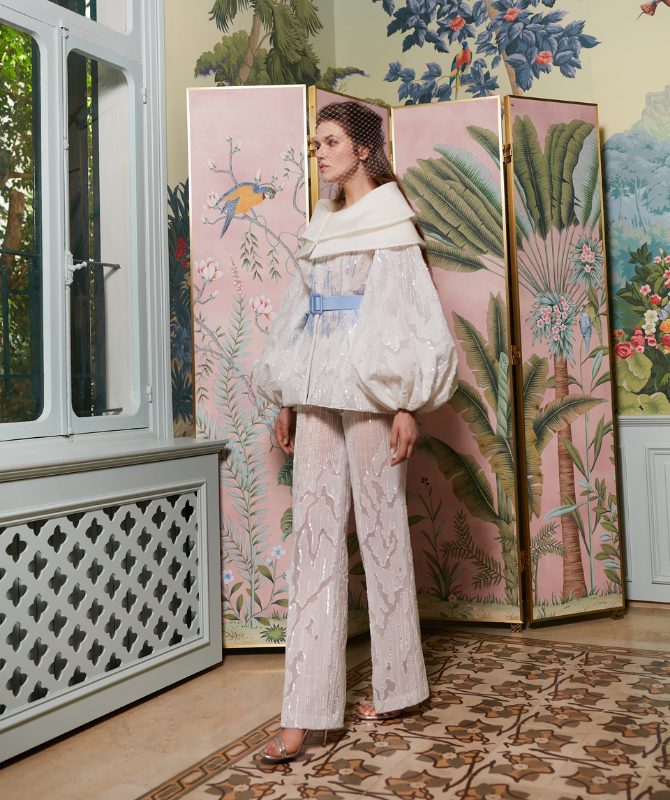 The collection, titled Rêve Flamand', comes with a burst of inspirations including art history, travelling (even if through dreams) and optimism.
The longing of bright colours and the freshness of the outdoors is beautifully detailed in the rich embroideries and vibrant fabrics — think organza of silk, crepe, tulle, lace and velvet — and you get to see the duo's aesthetically-pleasing silhouettes that are as regal as they are unique.
The collection features oversized bell sleeve jackets, tailored pants, majestic jumpsuits and a plethora of statement pieces.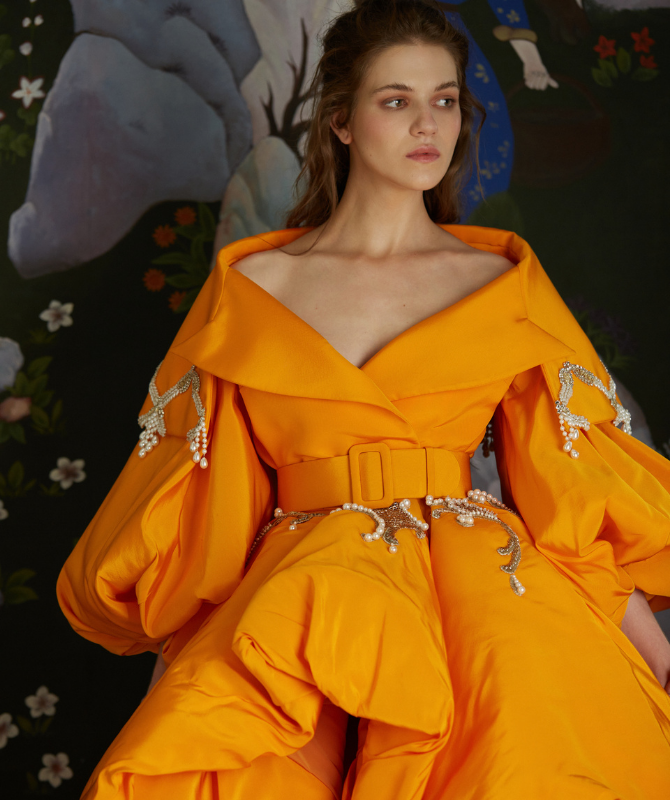 Now, discover Hussein Bazaza's captivating Spring/Summer '21 collection.