Fendi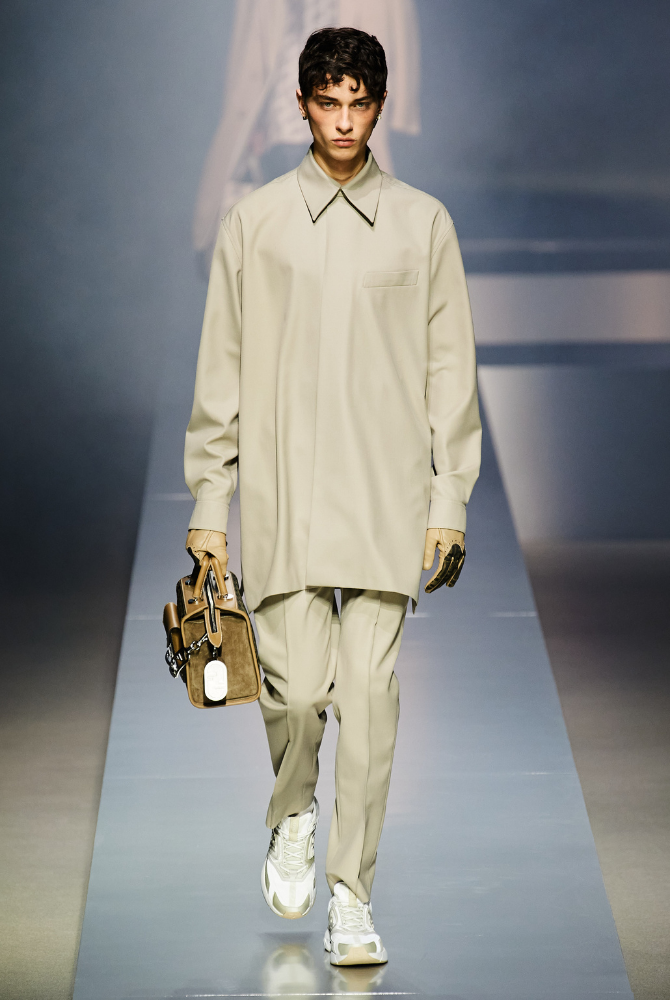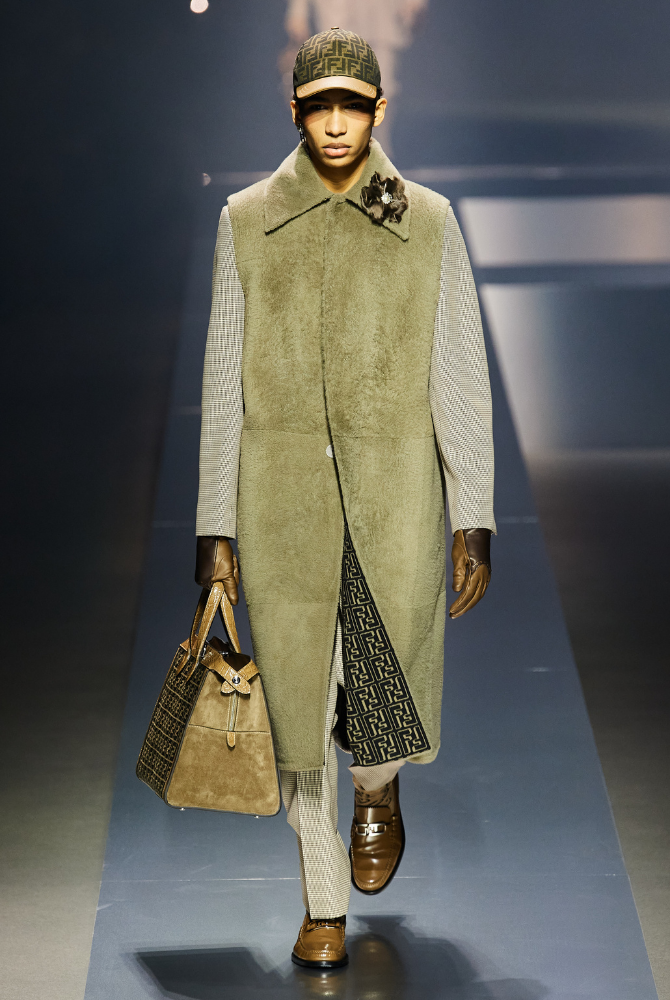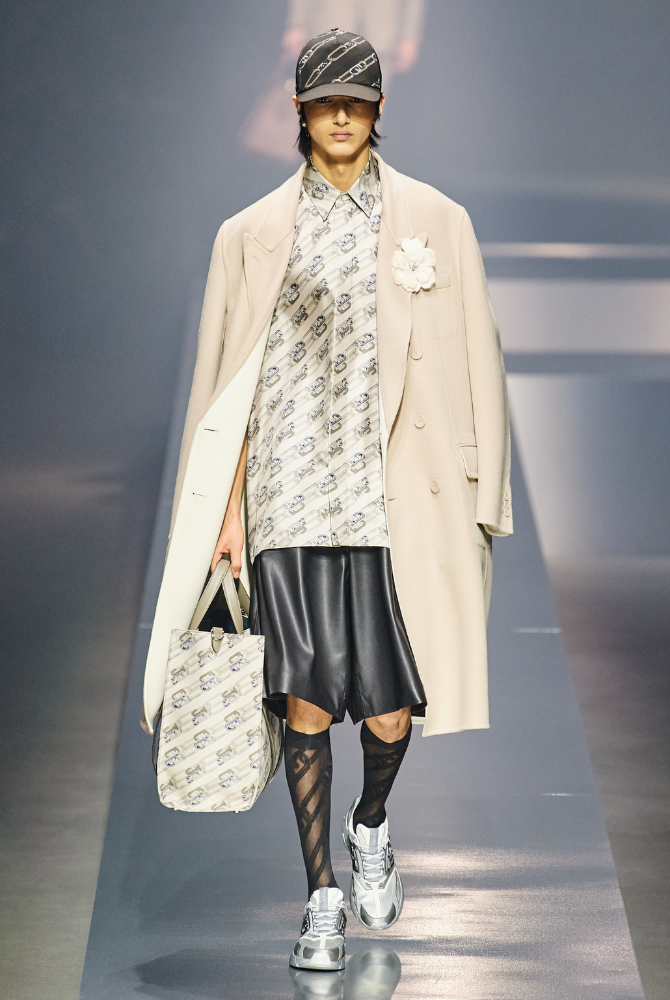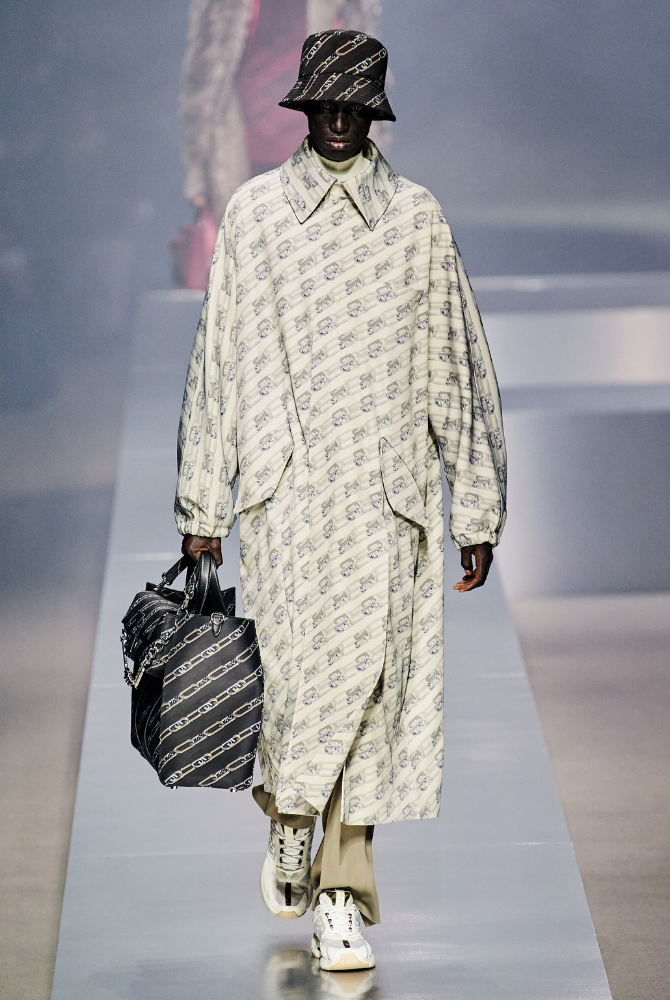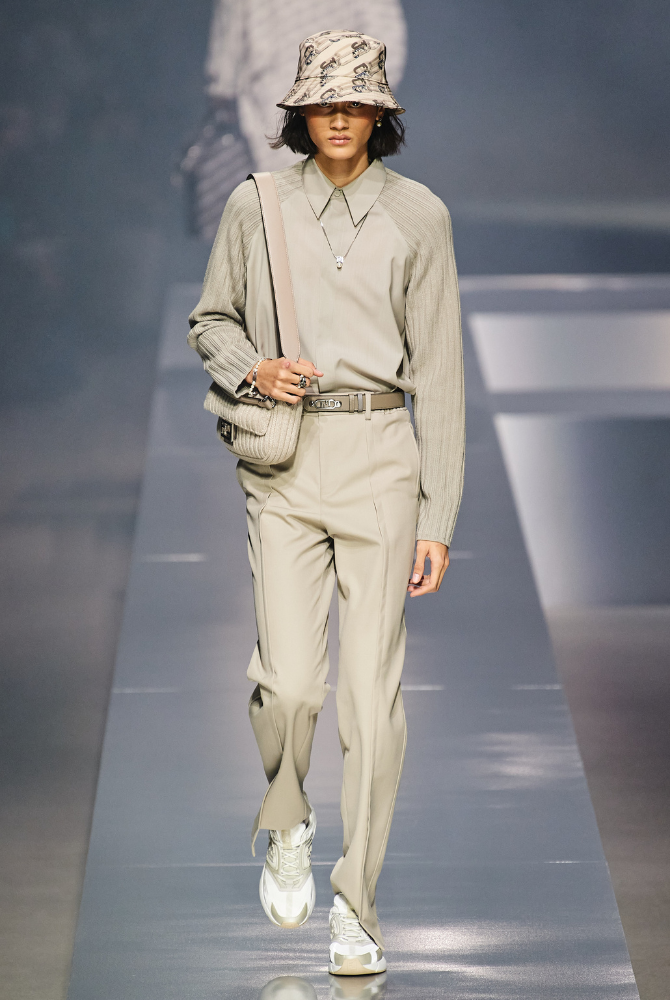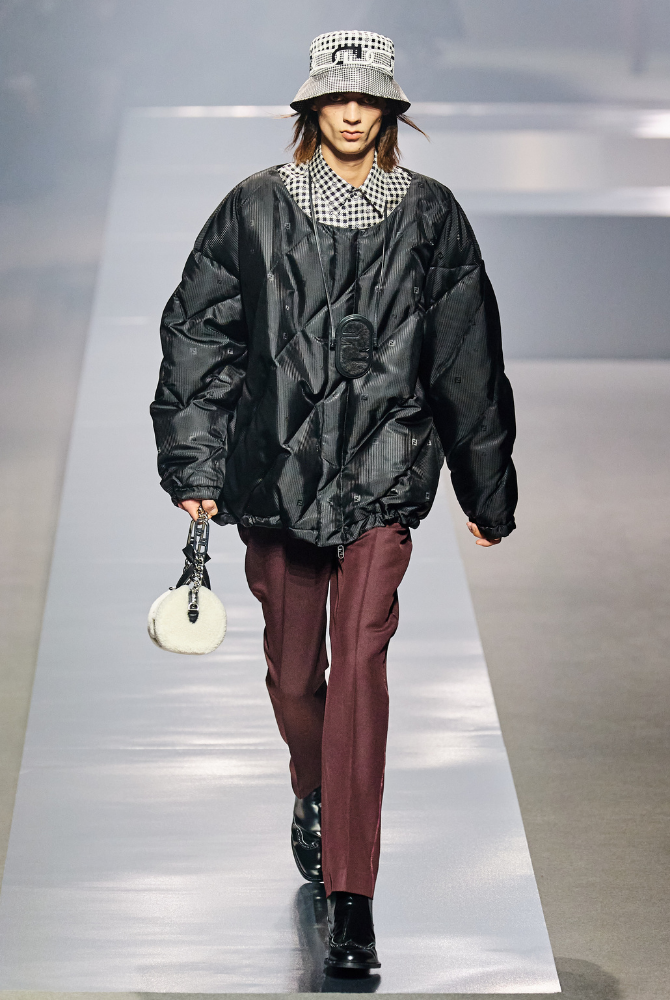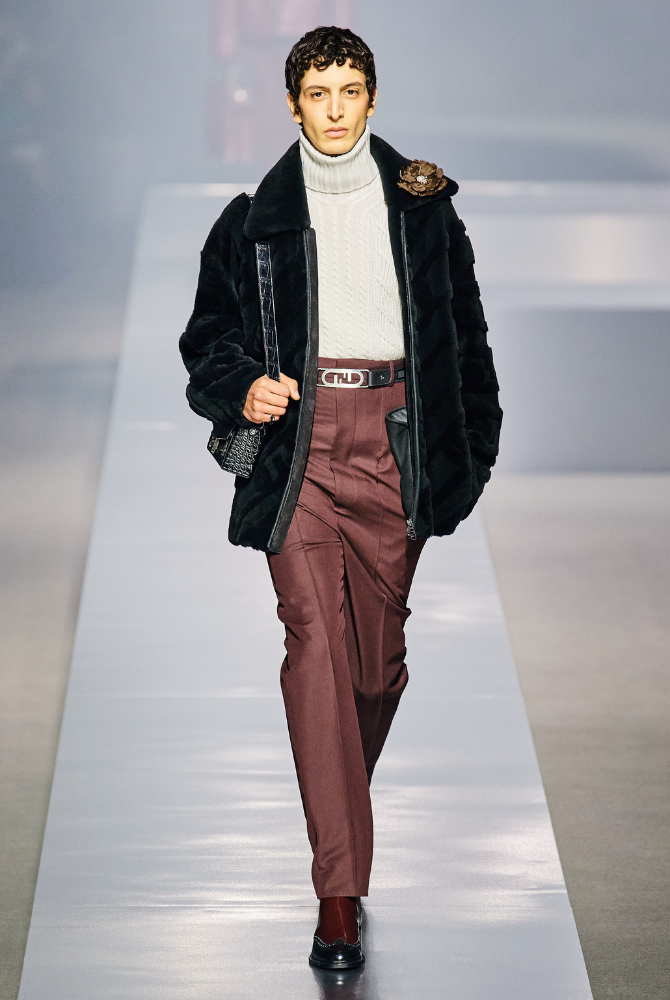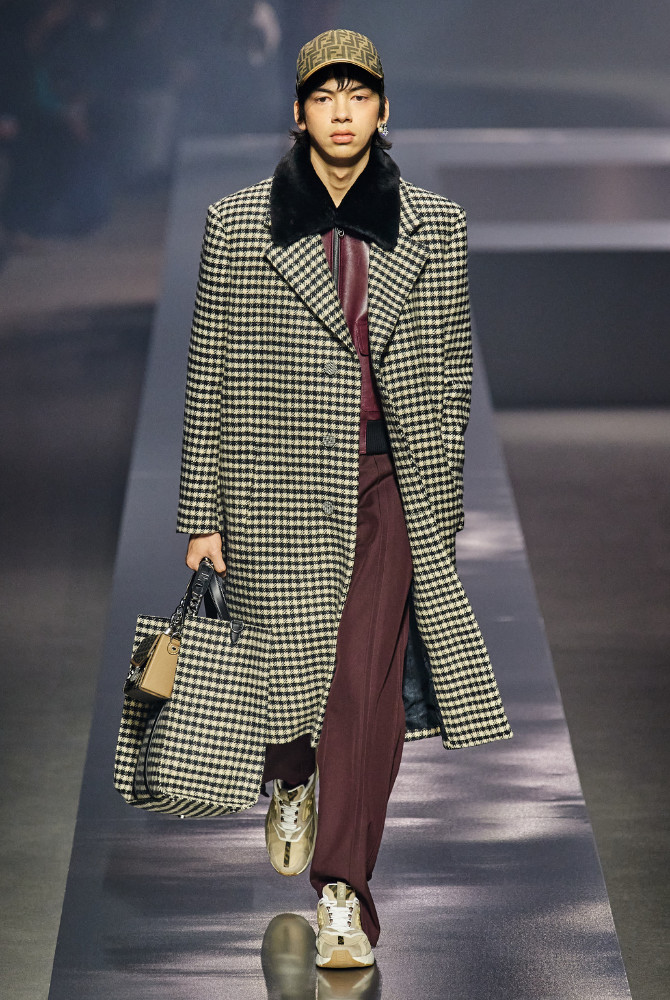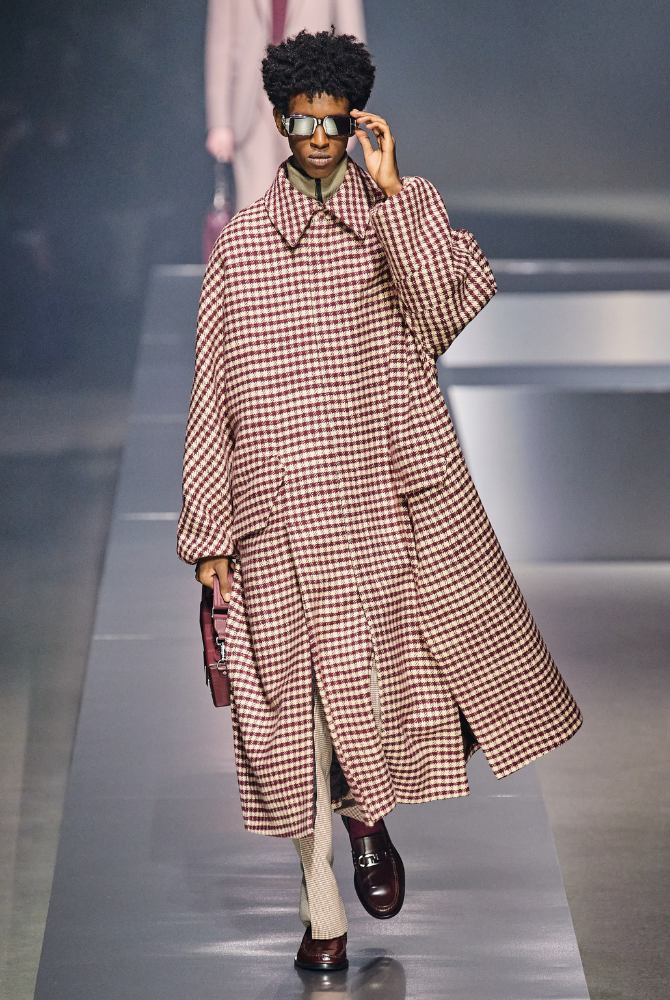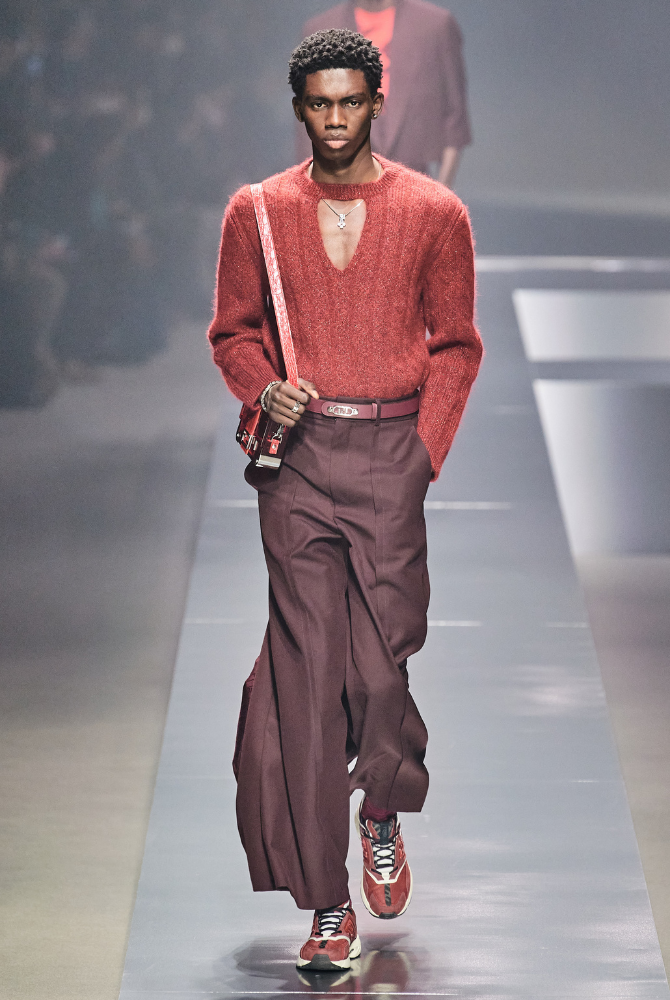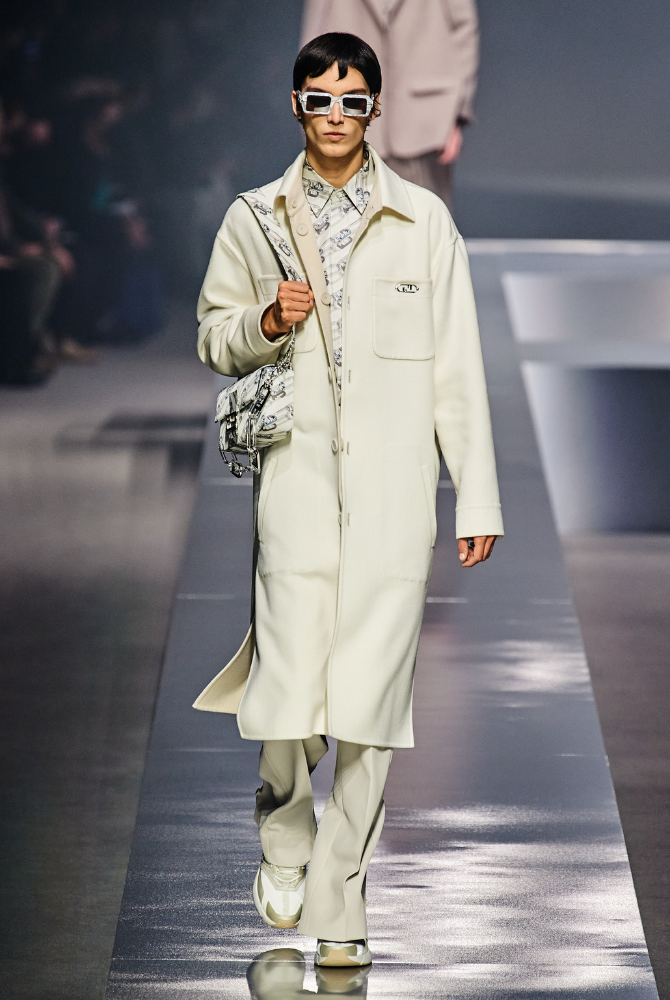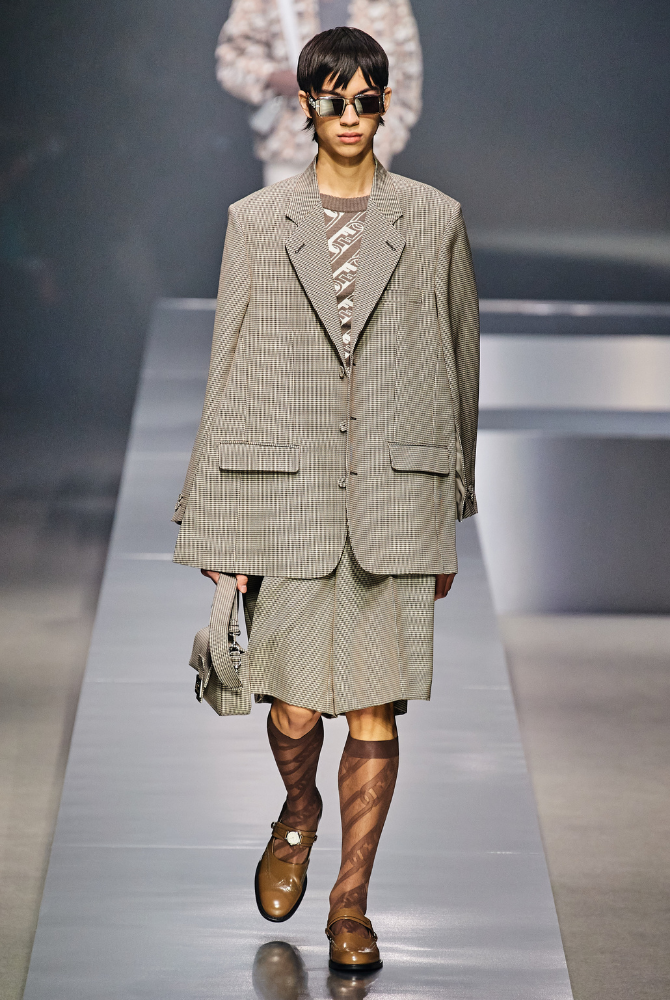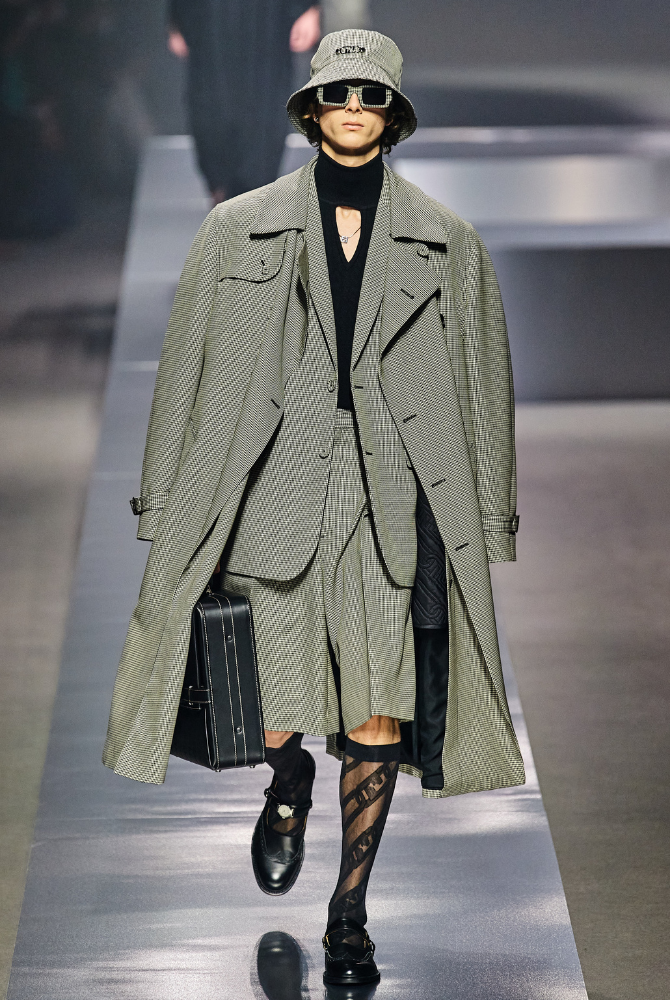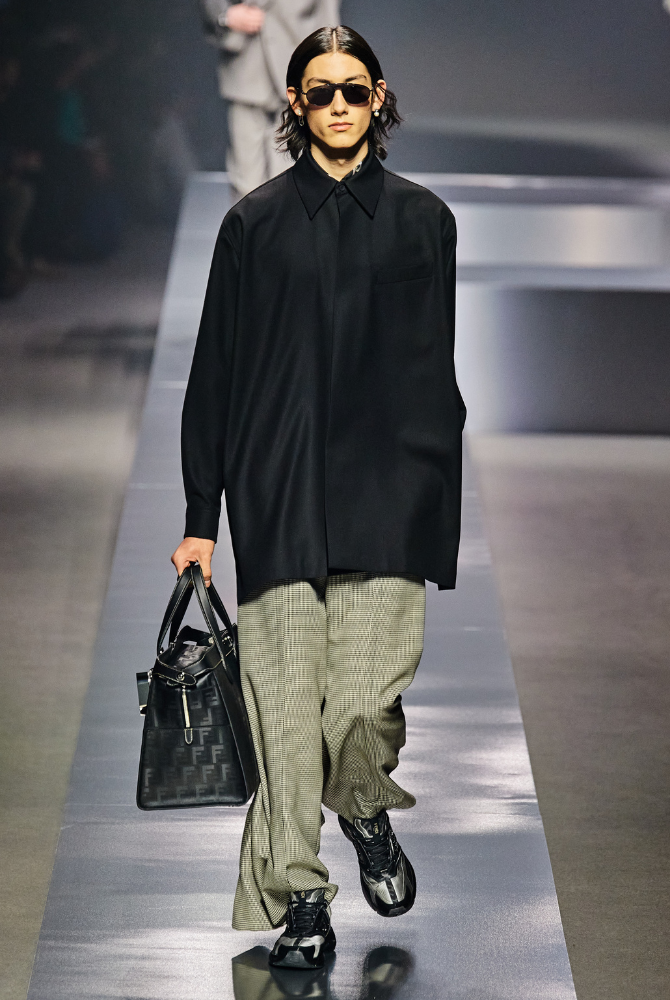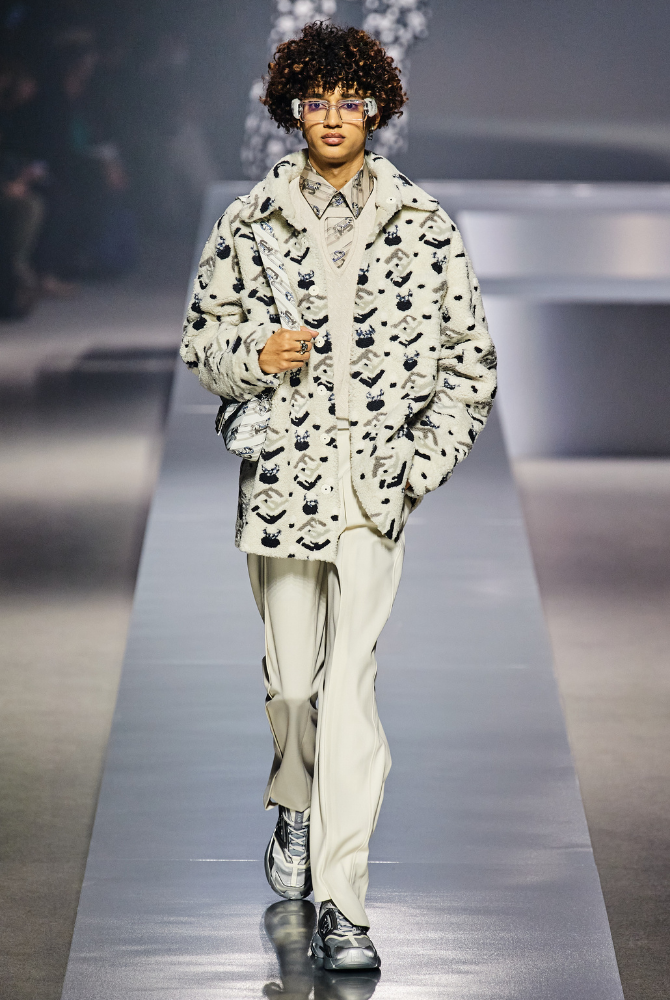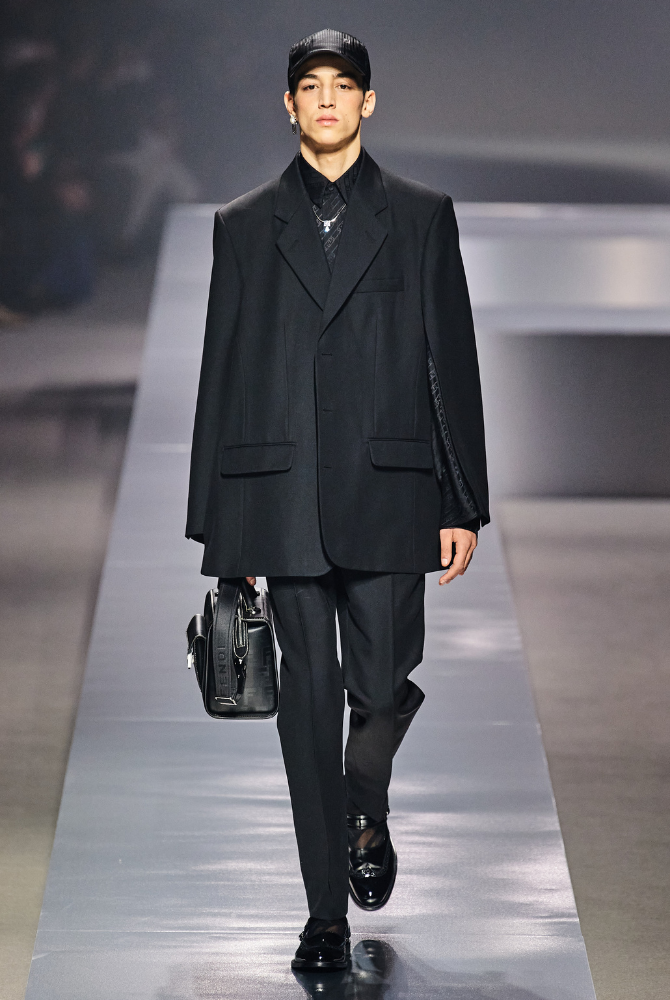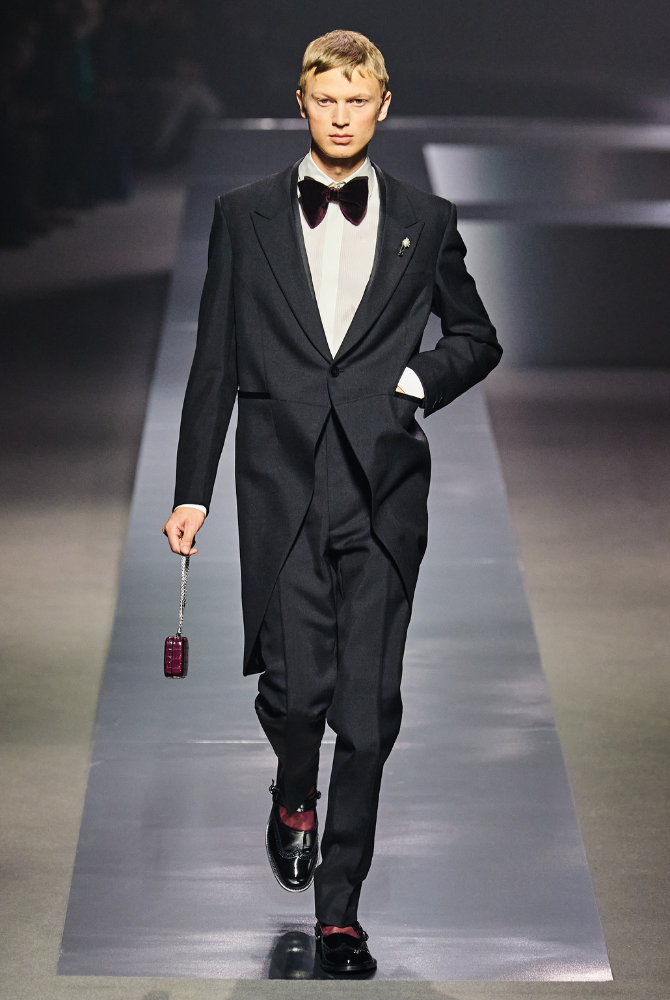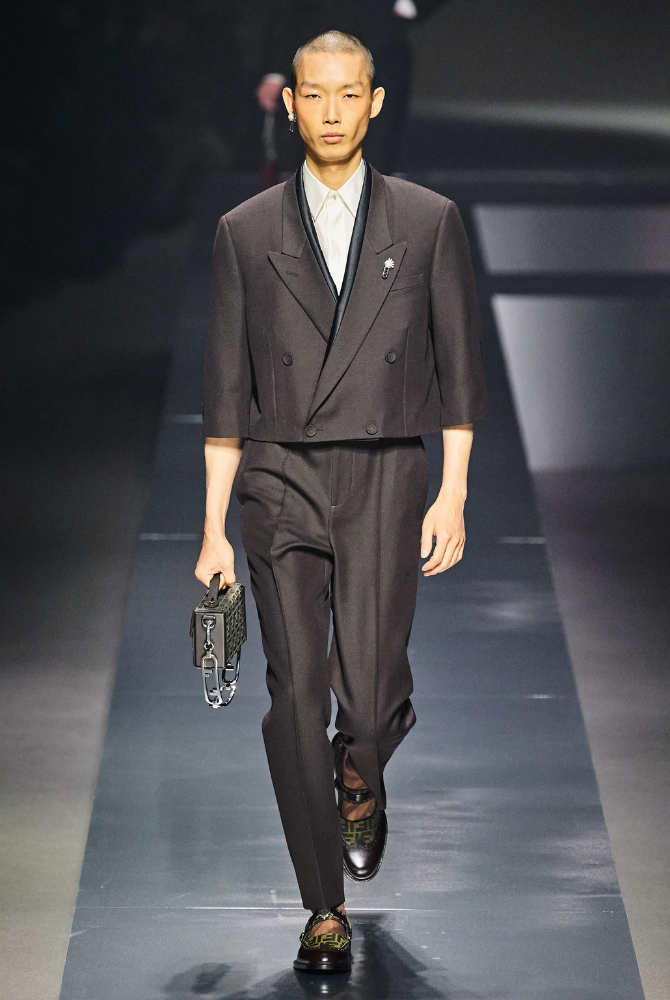 Occasion-wear may seem like a preposterous 'fit idea but Silvia believes that there is no better time to dress for an occasion. She revealed a menswear collection that combined contemporary elegance with old-world glamour. Introducing new sartorial masterpieces, the collection featured a proper gentlemen's club colour palette – think neutrals and bold earthy tones – complete with suiting-centric separates, outerwear pieces and luxury textiles (like leathers, wools and silks).
Prada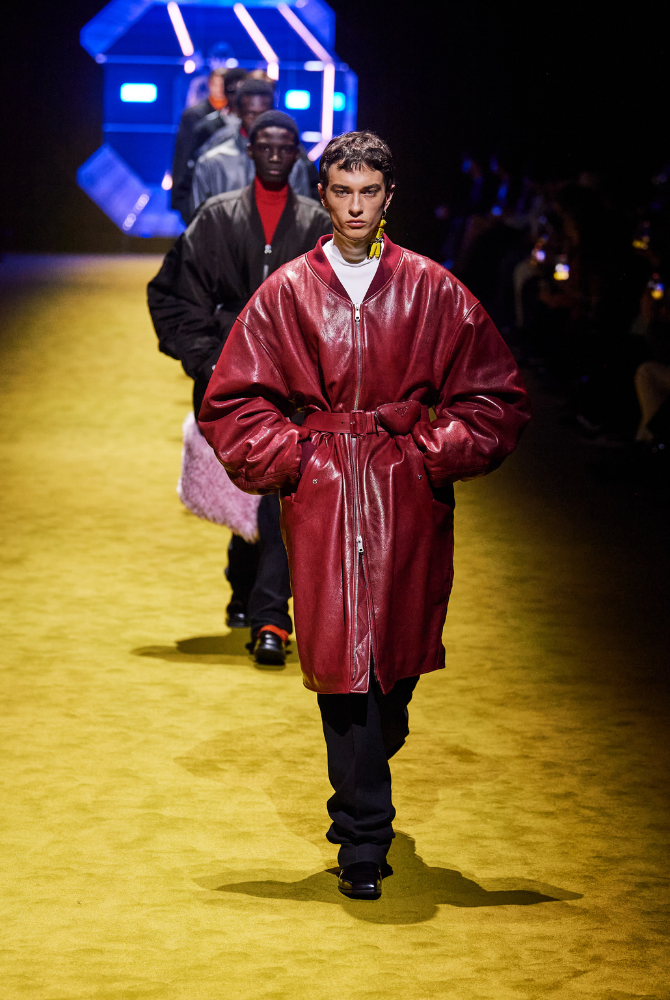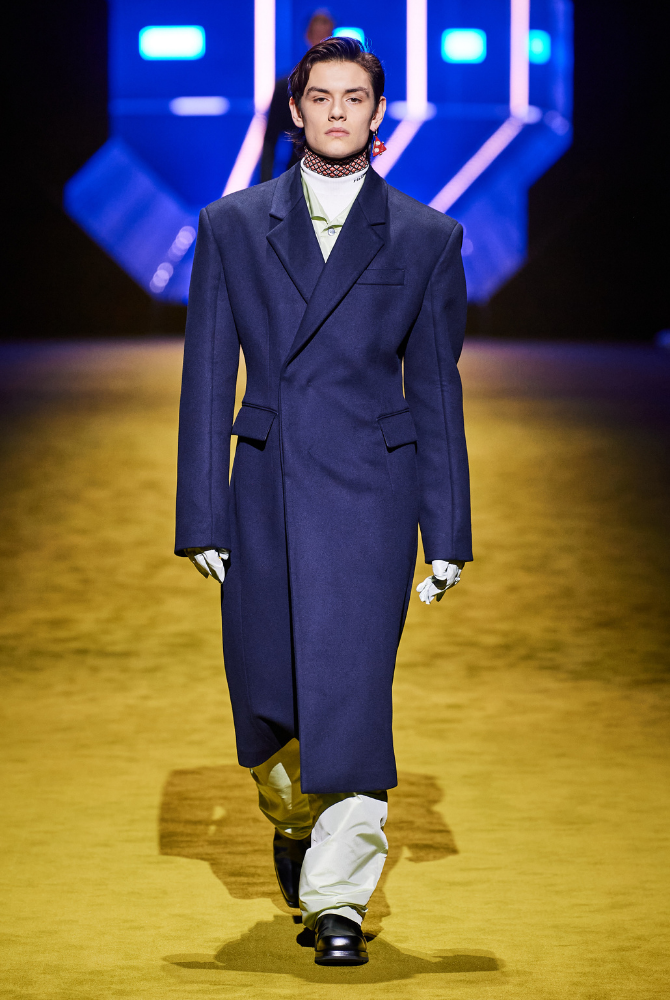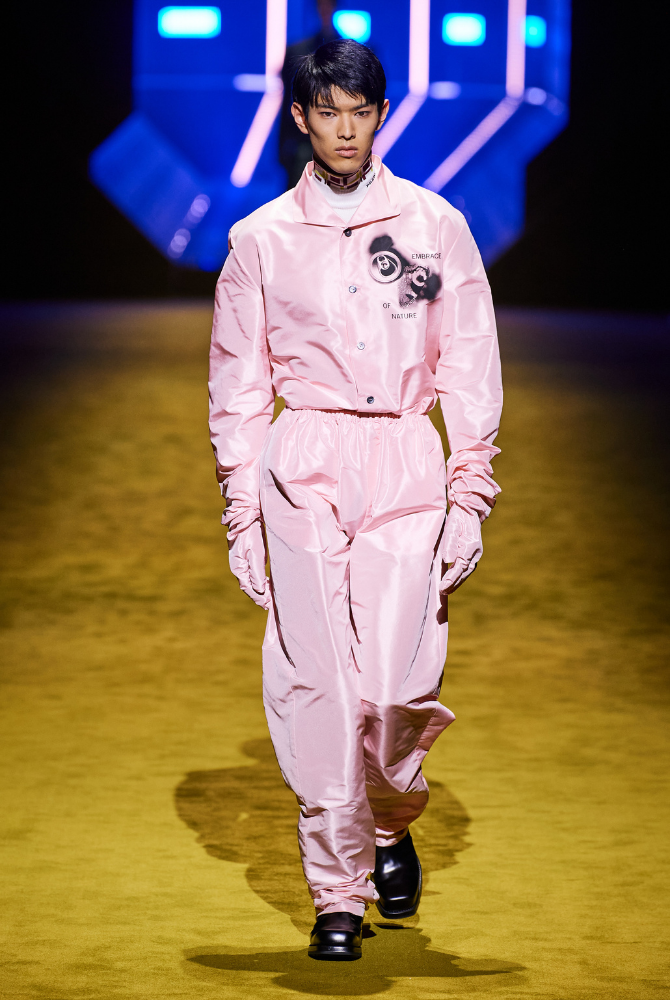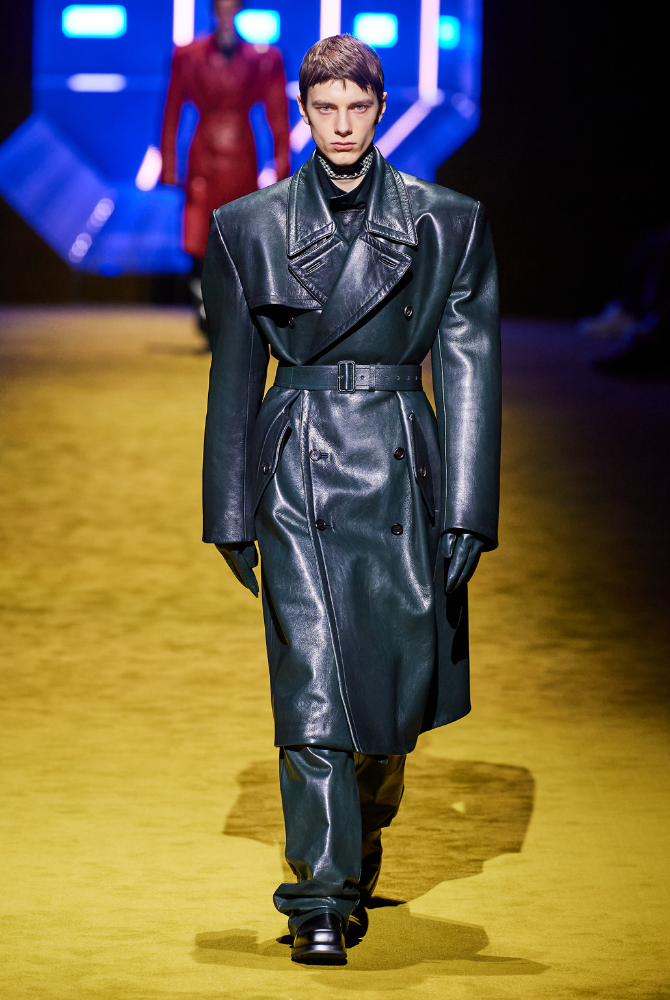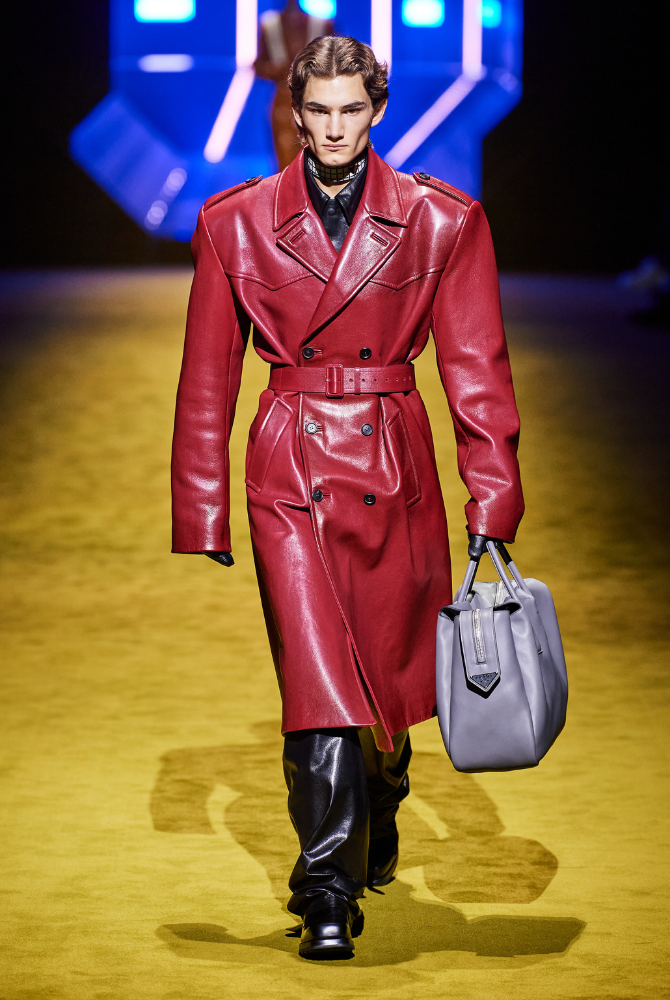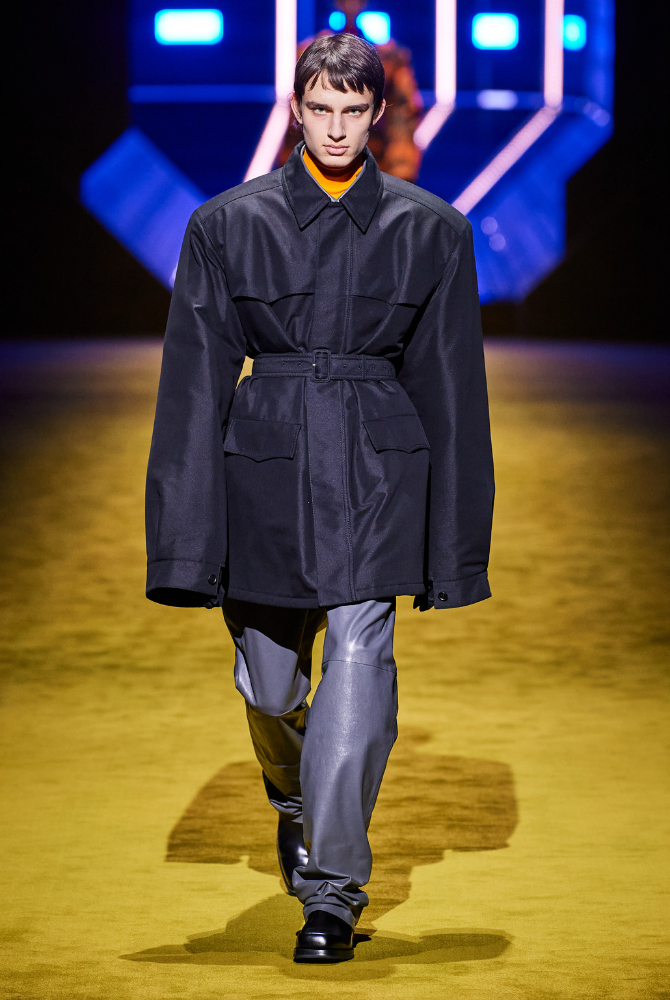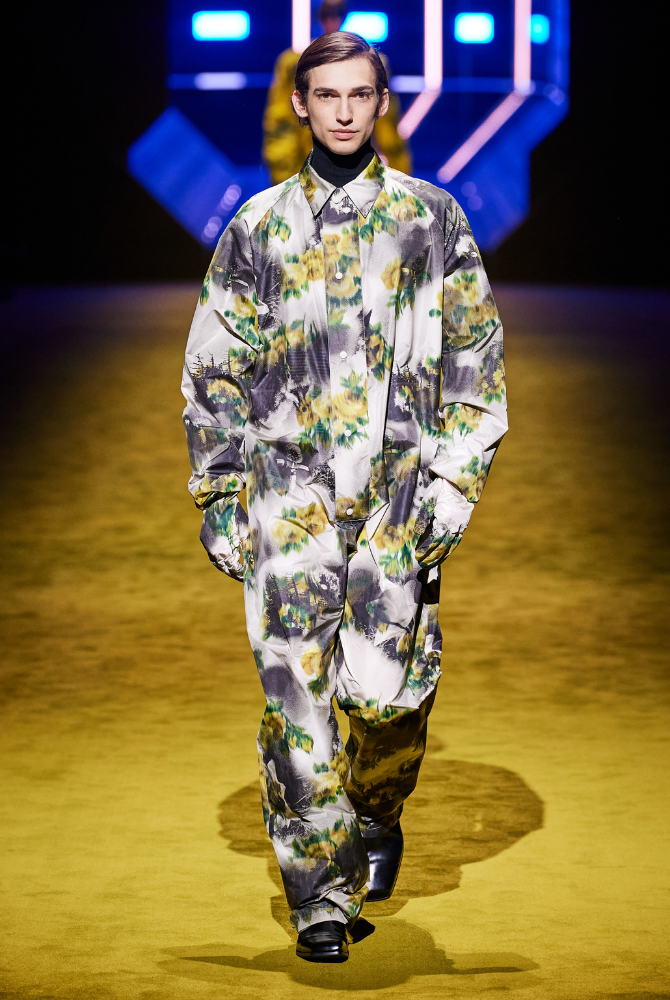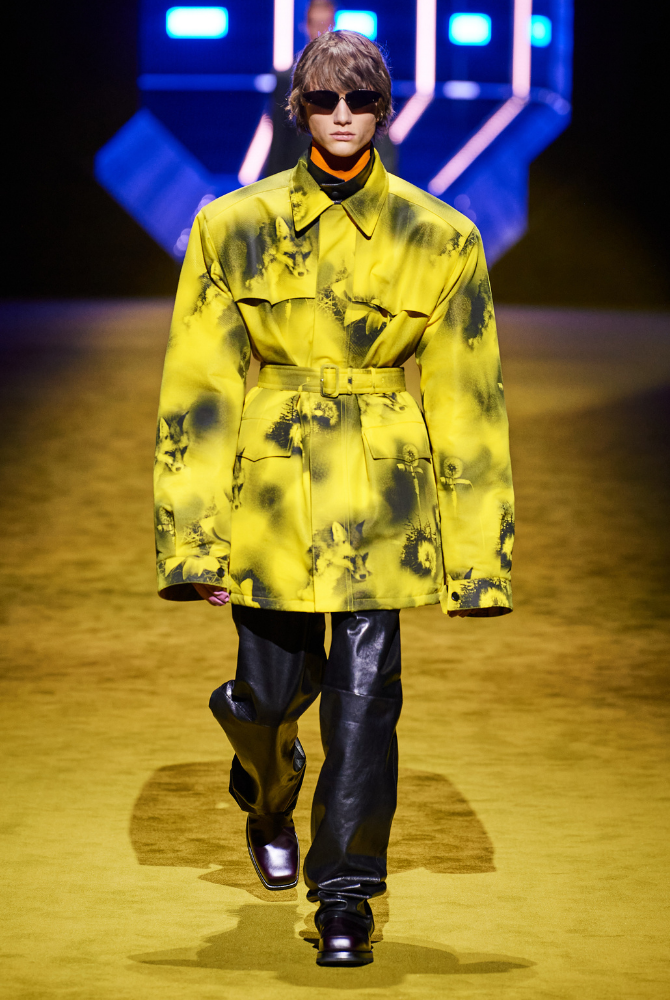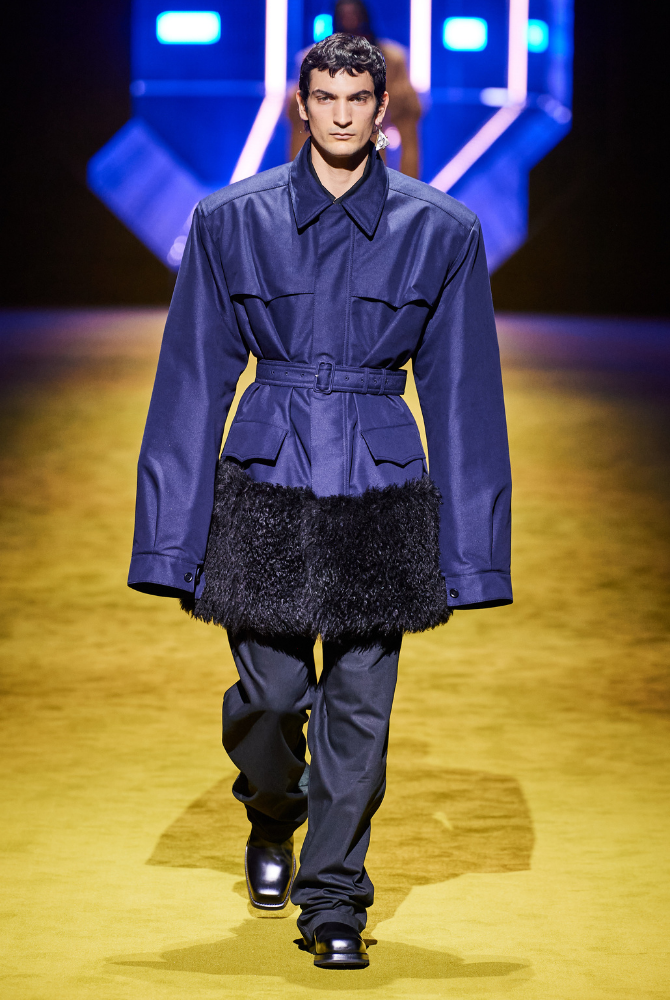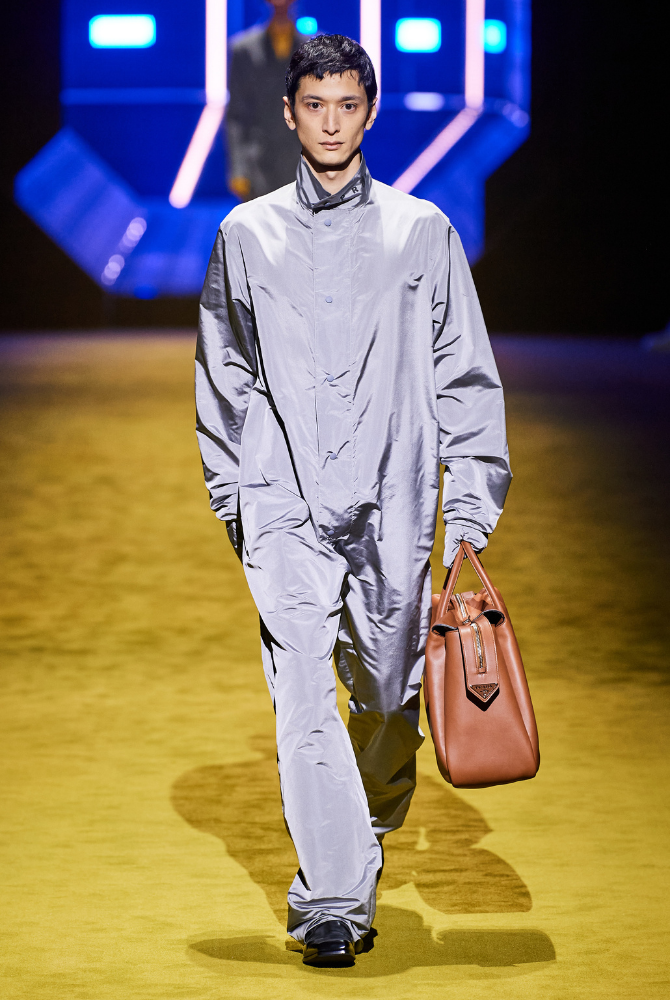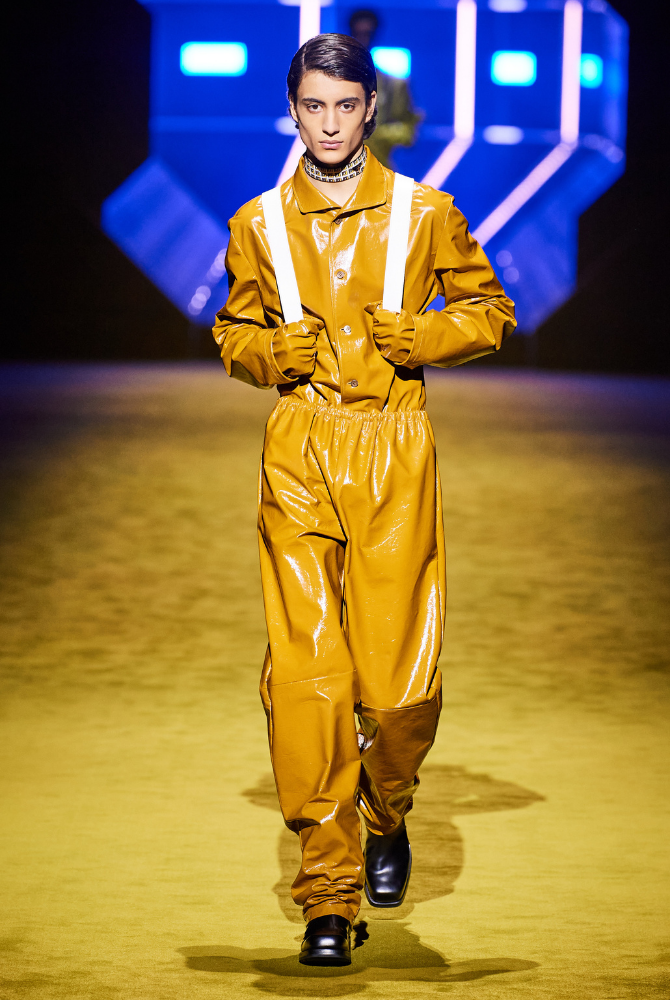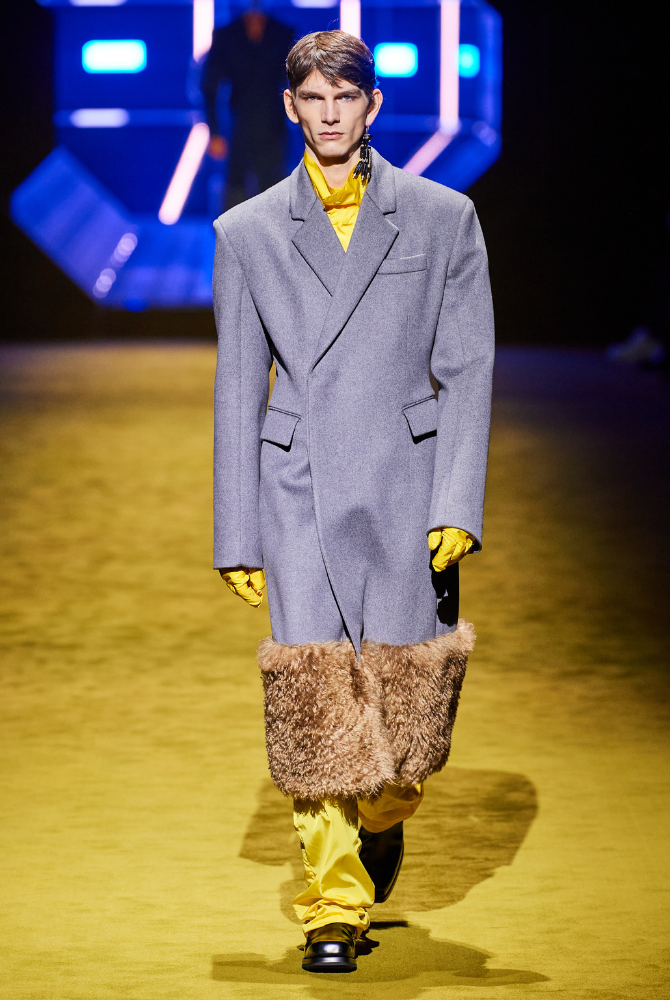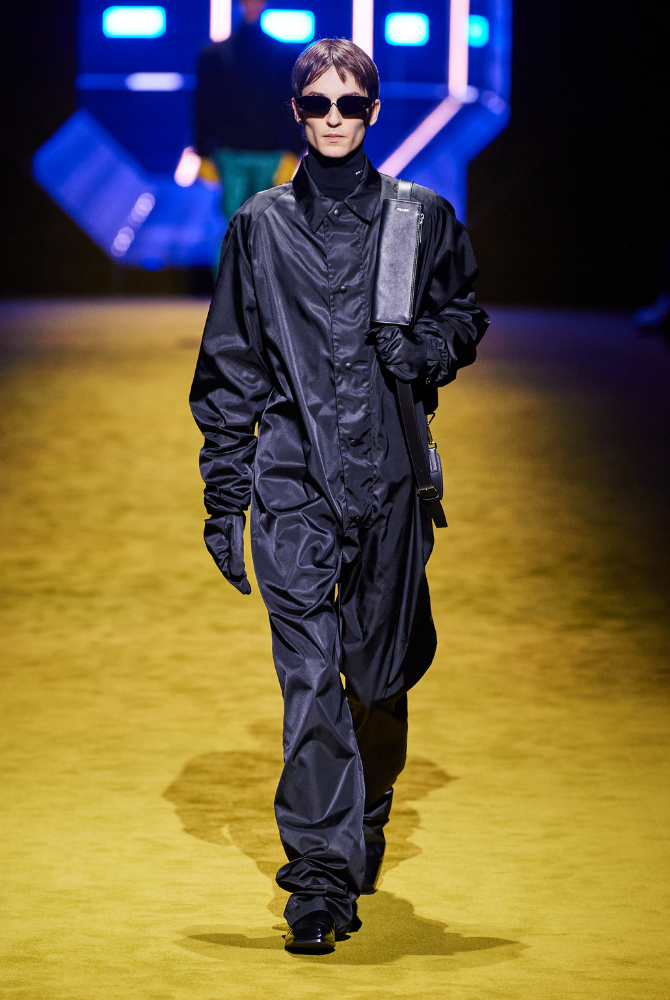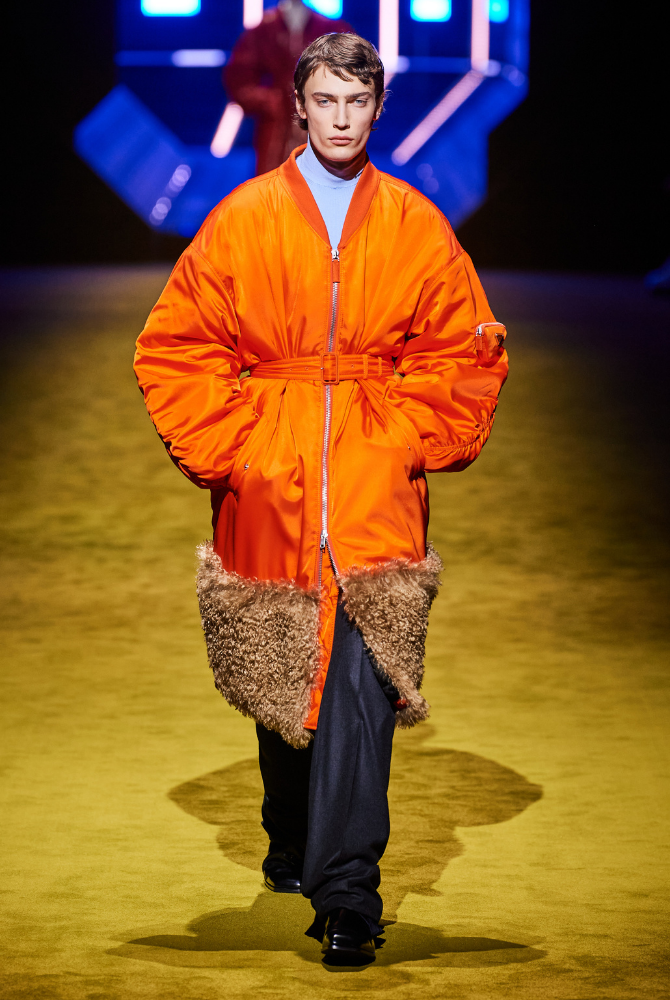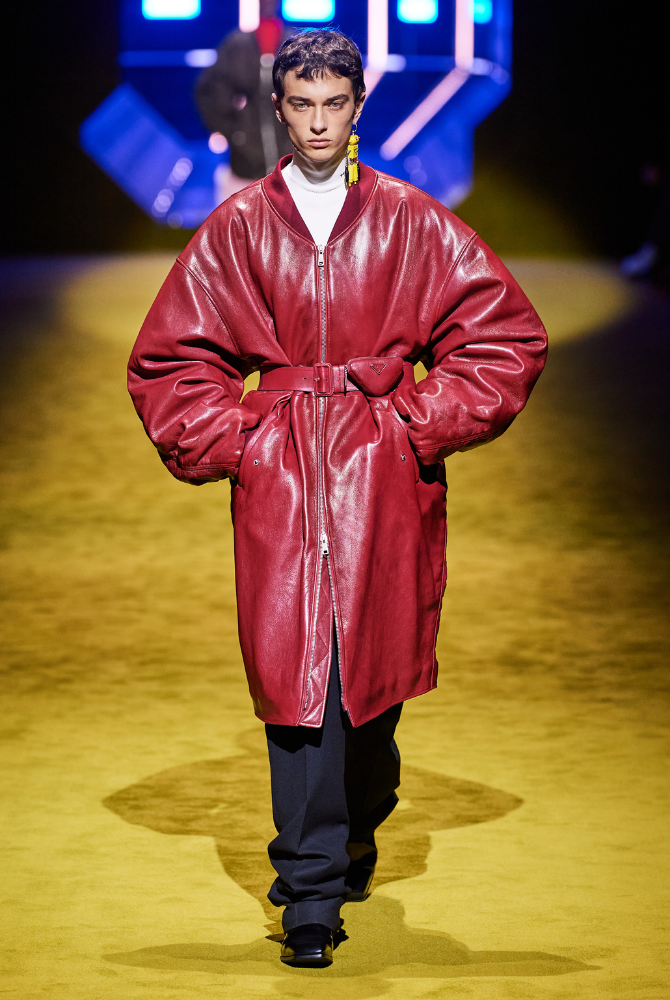 It's showtime! Miuccia Prada and Raf Simons mirrored theatrics and cinematography with fashion at its latest showcase during Men's Milan Fashion Week. Held at the Fondazione Prada, 10 globally-renown Hollywood stars and models fronted the runway in garments that packed a powerful punch of constructed modernism, defined shapes and new forms – each elegantly celebrating examples of universal clothing.
Zegna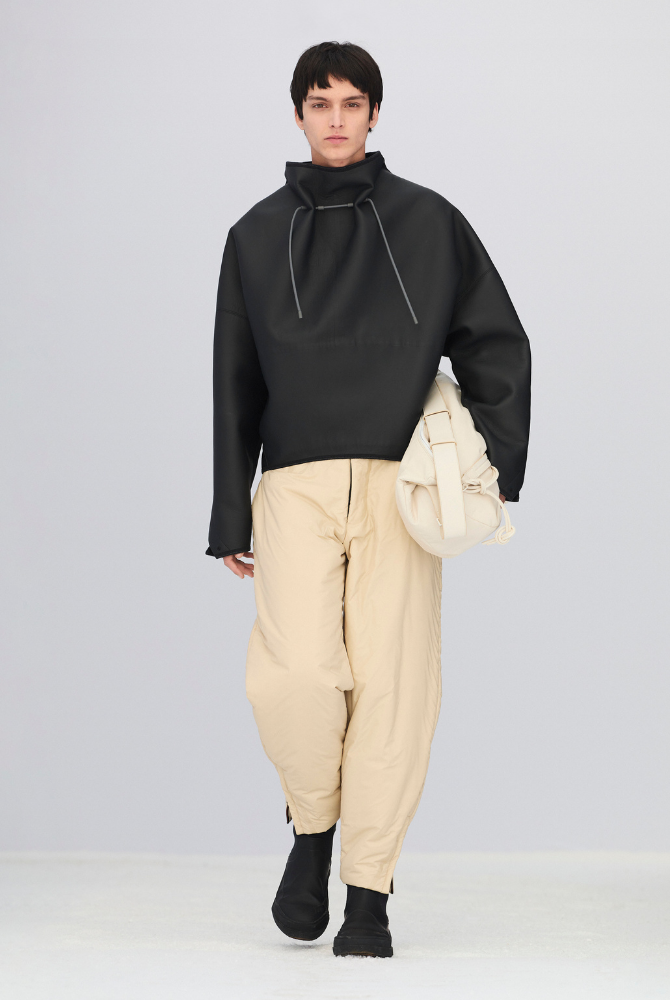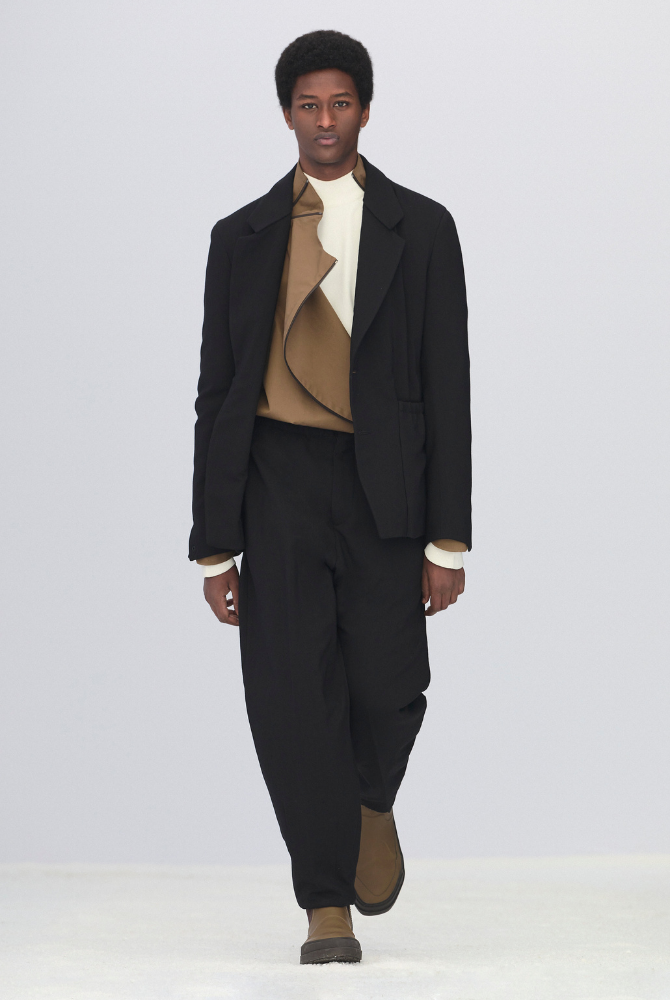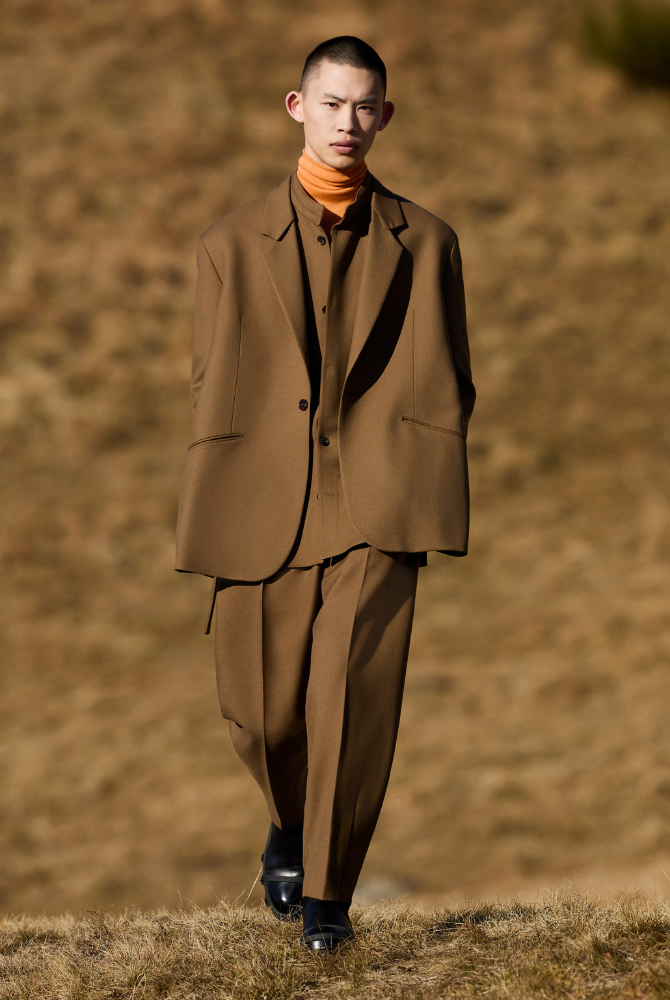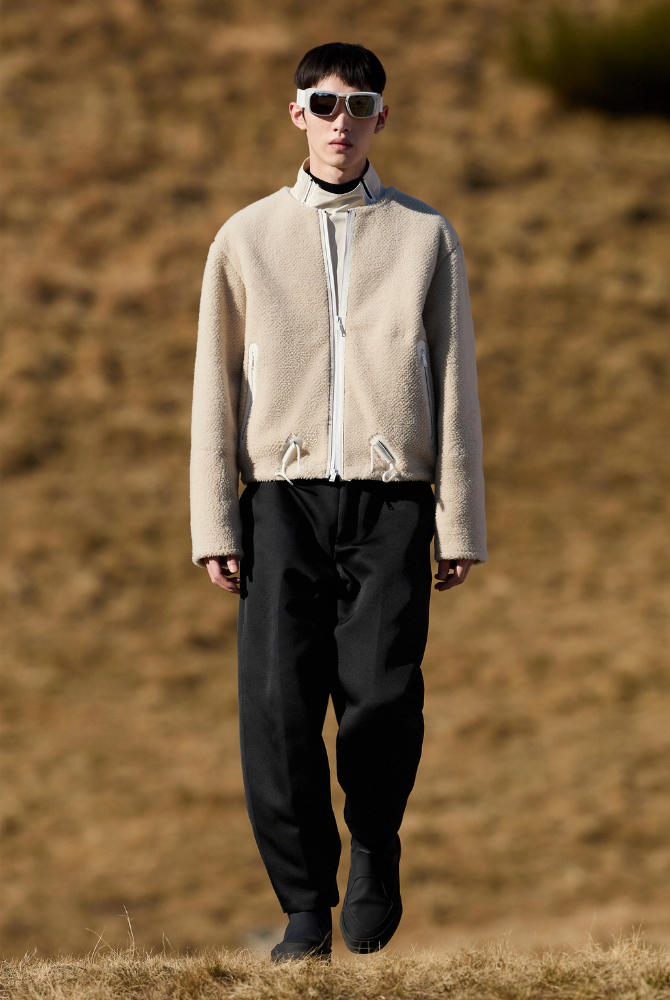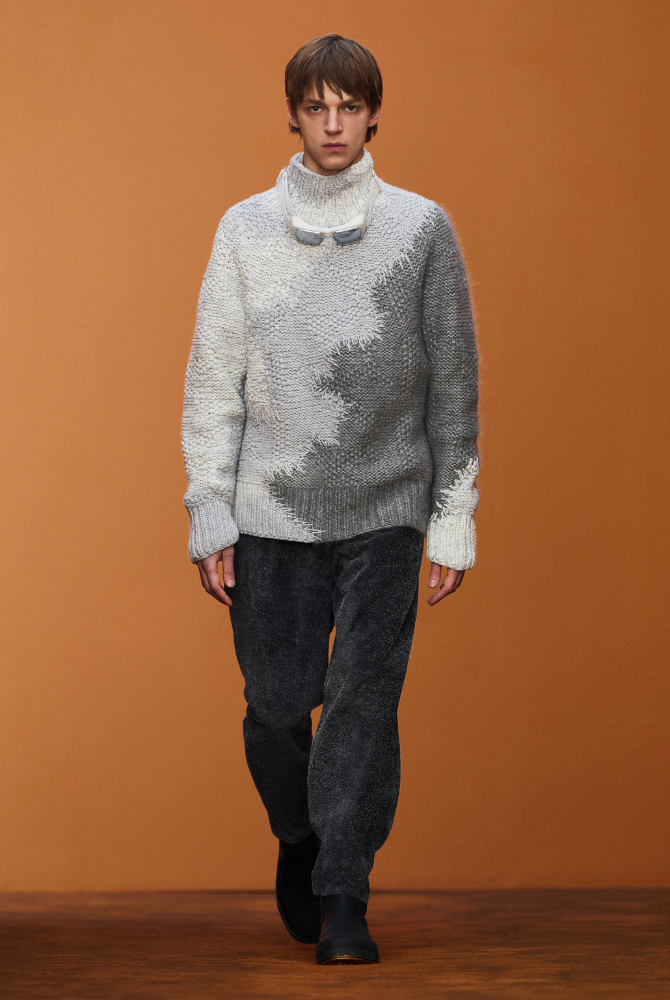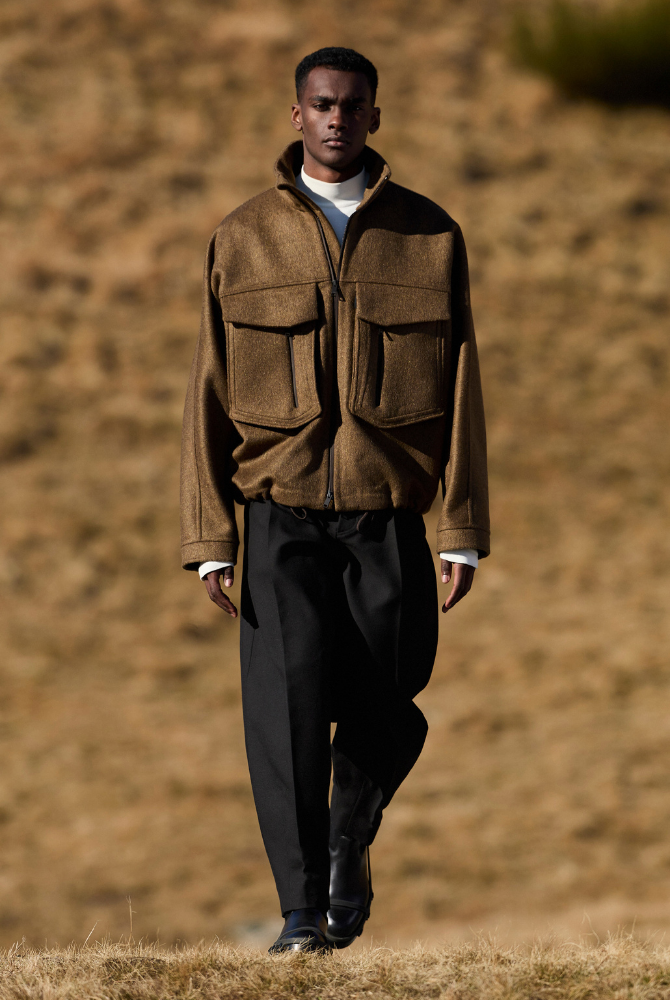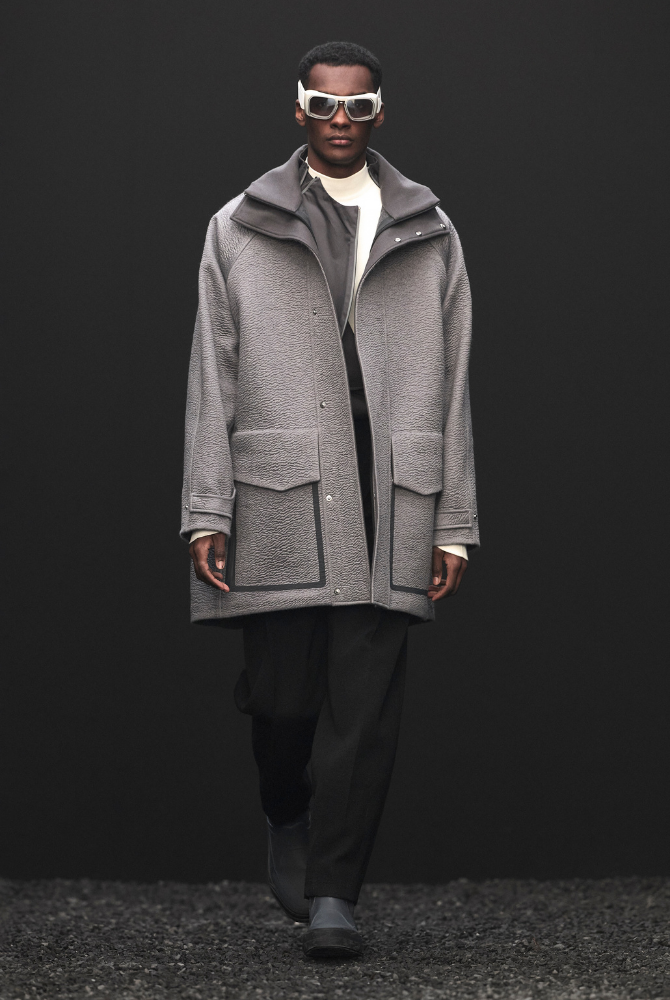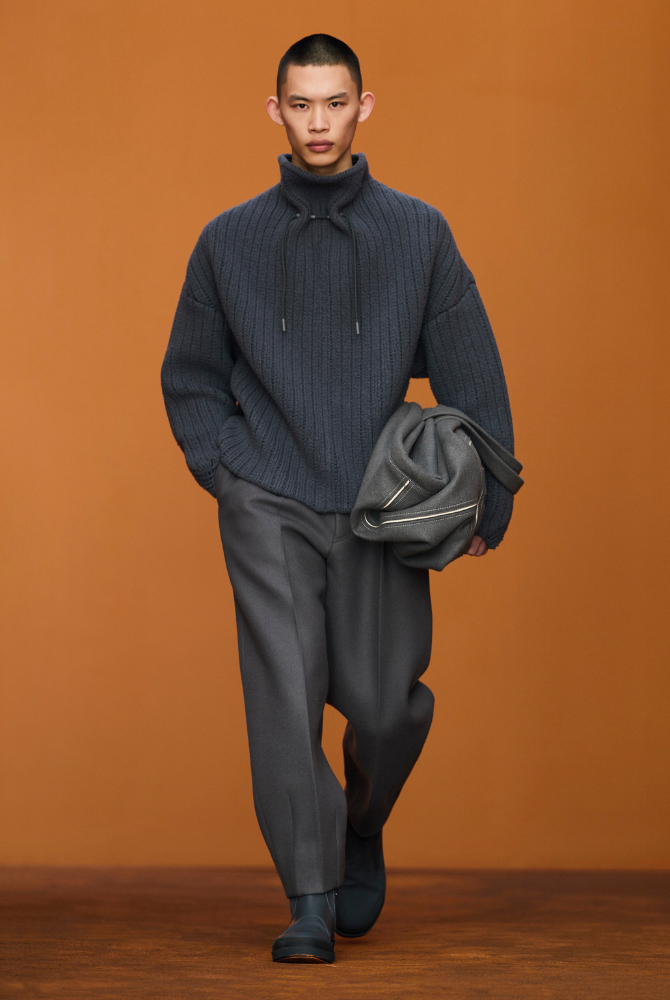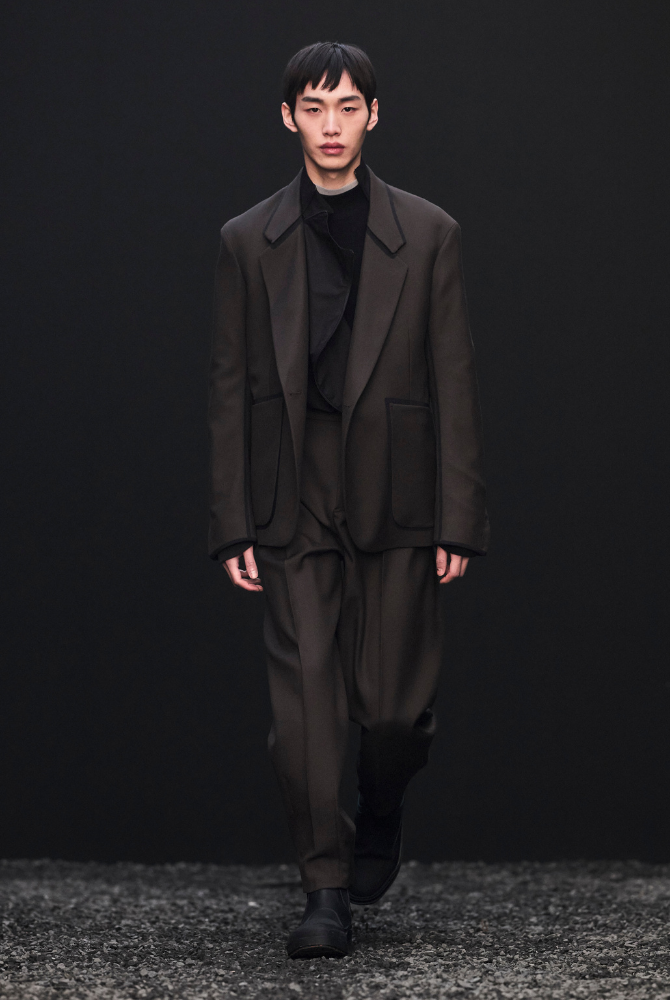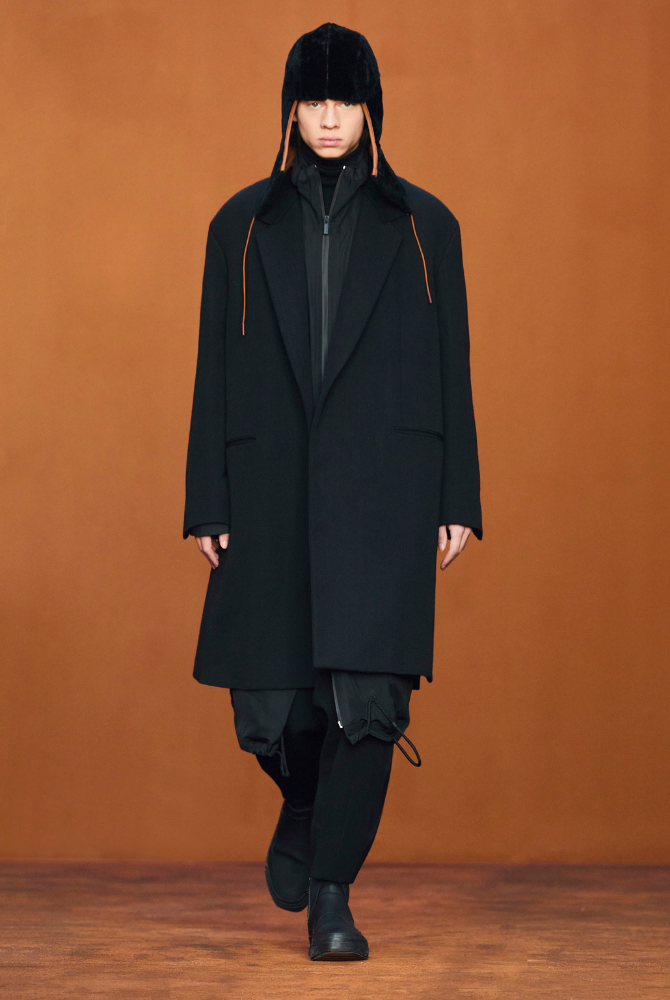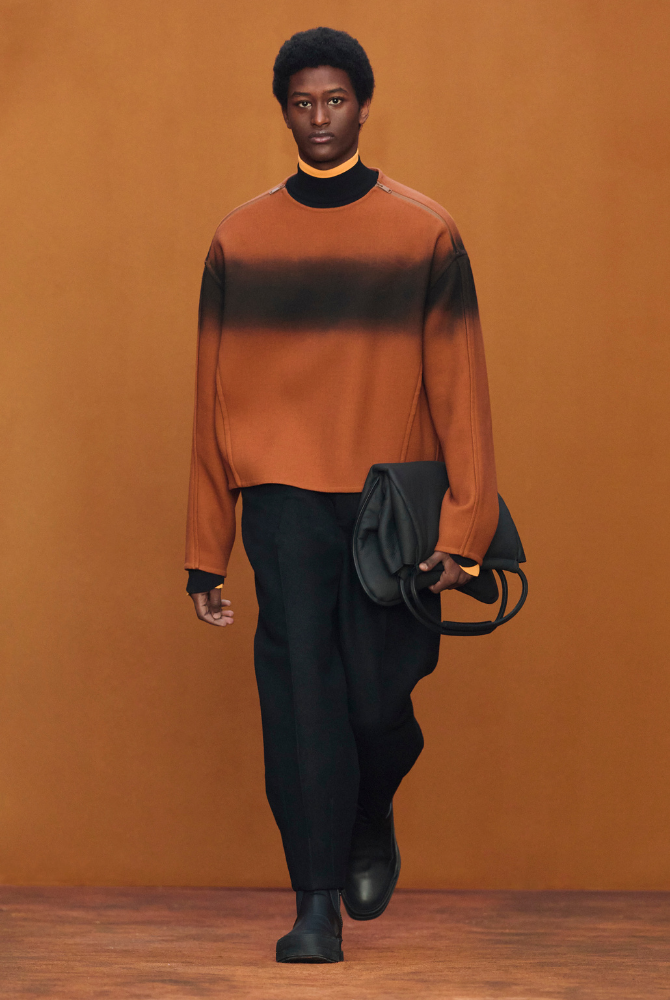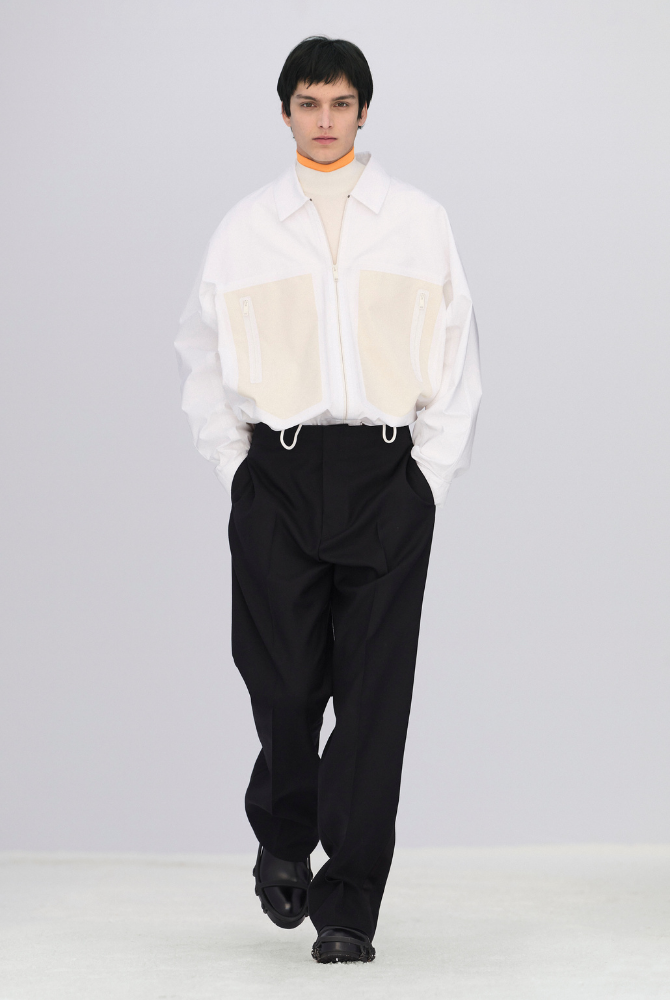 Dubbed as 'A Path Worth Taking', Zegna's new collection pays tribute to its roots by kicking things off in its birthplace, Oasi Zegna. Paving the way for sustainability, the new autumnal collection is a progressive spin on the contemporary wardrobe, bringing innovation and evolution to the forefront. Infused with practicality, the collection features a reimagined wardrobe with new shapes, functions and textures – combining sophisticated tailoring with elevated practicality and performance.
Tod's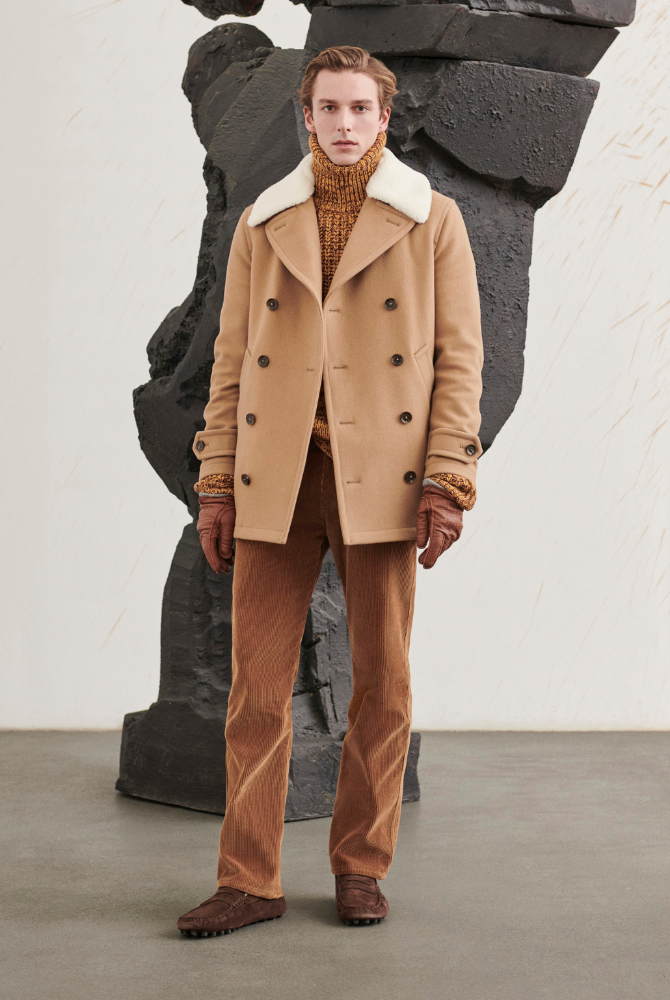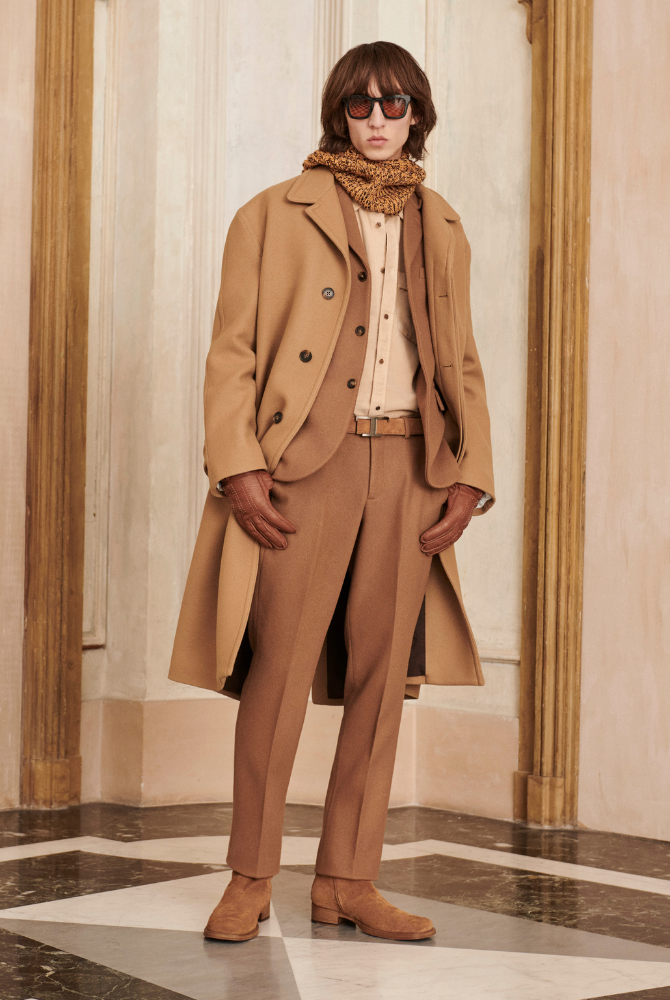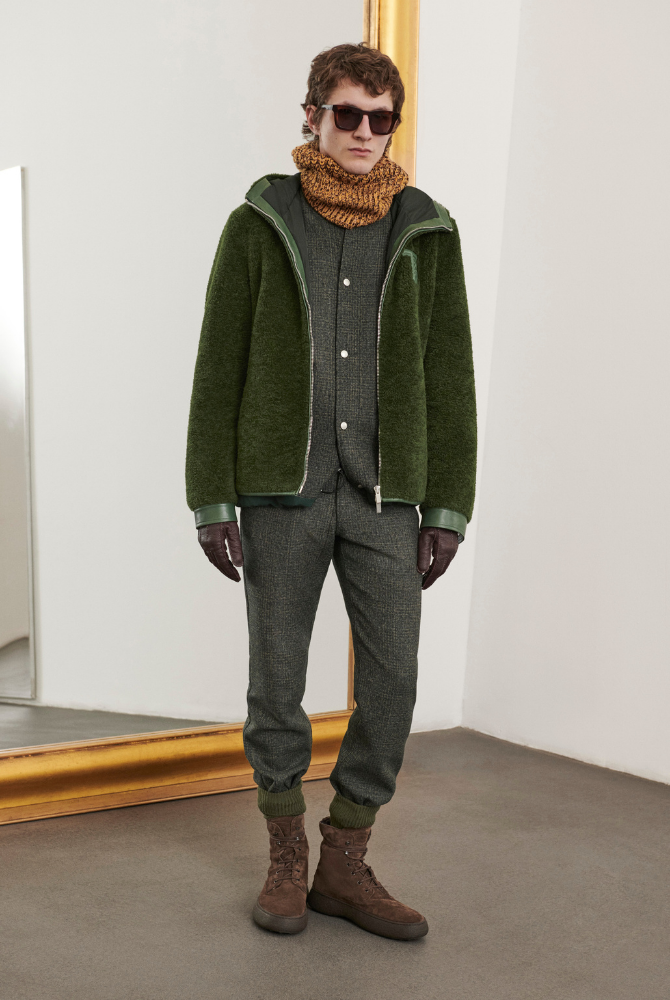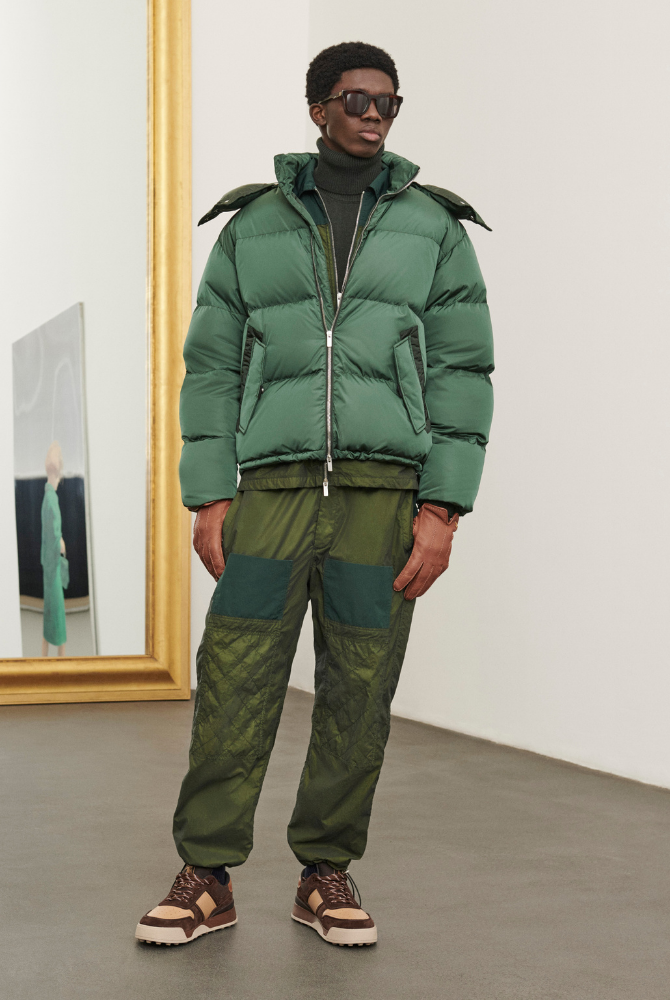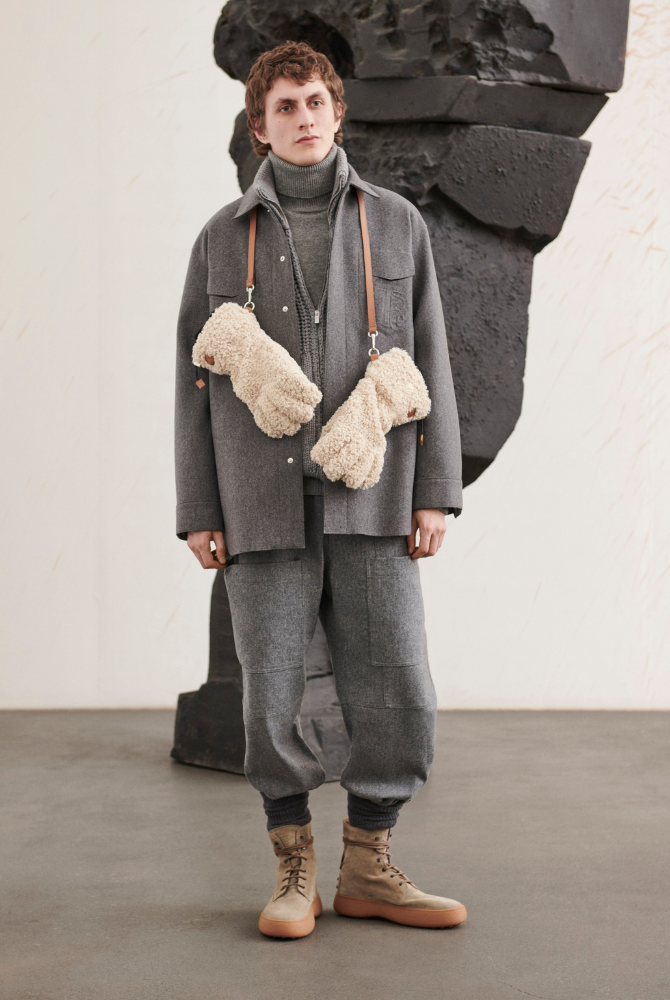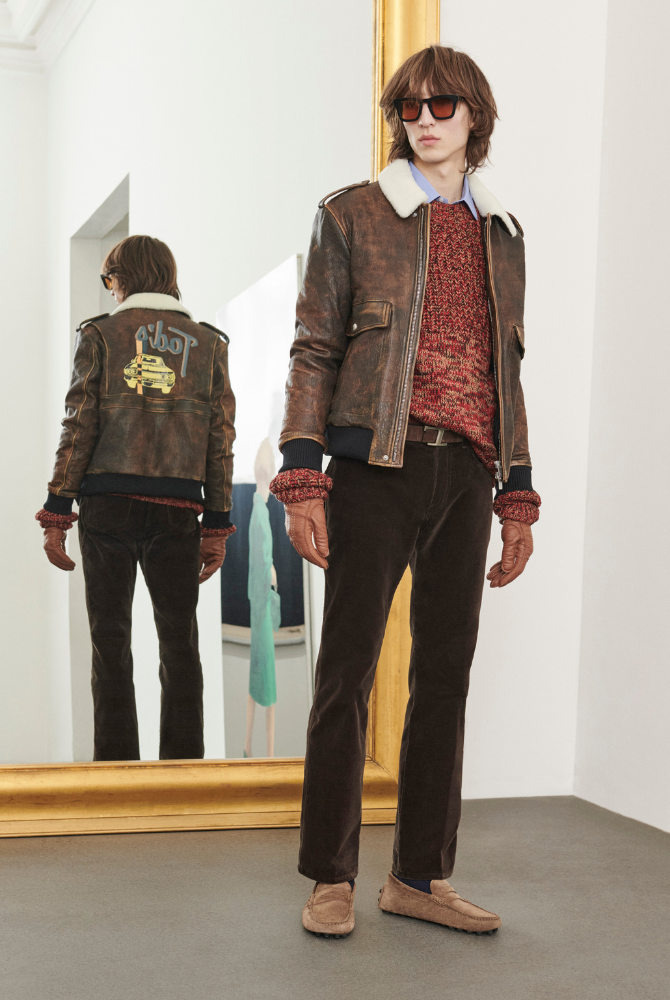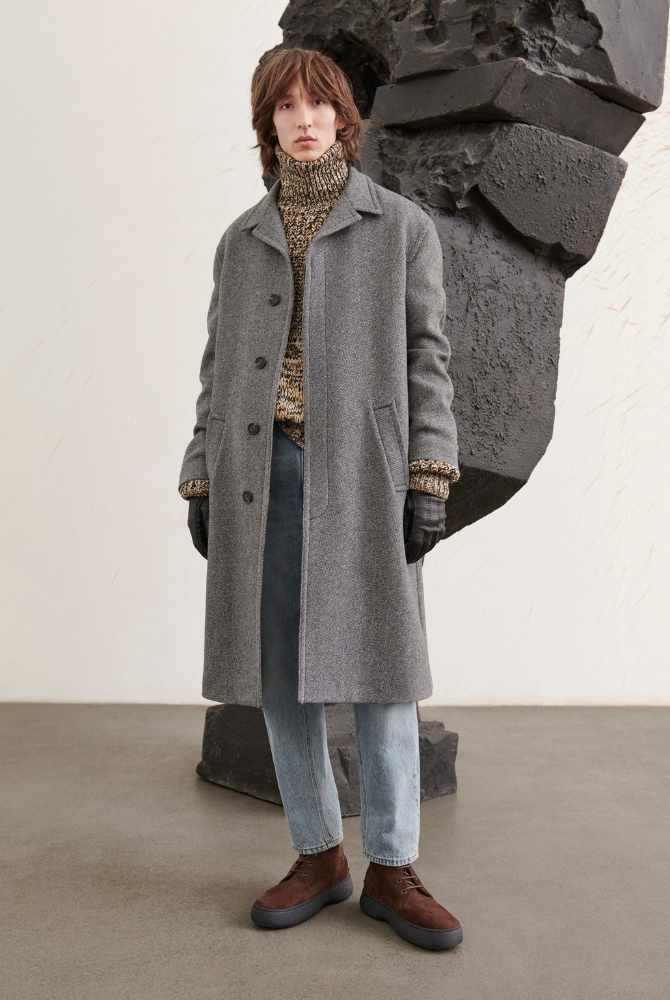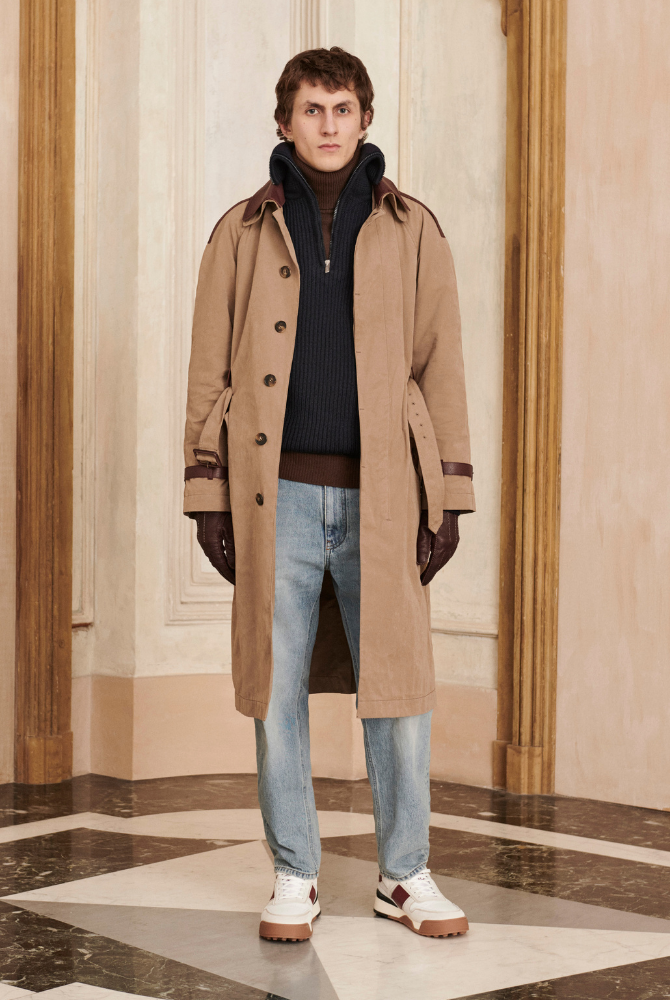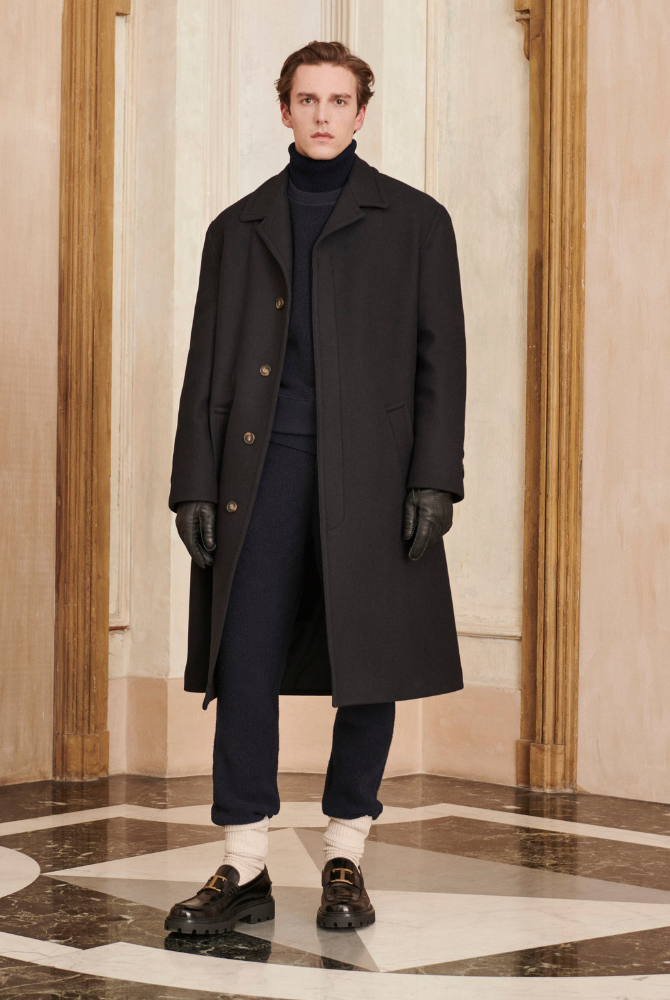 Old meets new – and when we say that we mean Tod's historic European energy is met with refined classicism and practicality. The brand revisited its energetic flair and created a collection that is timeless, classic and well-crafted to be wearable and comfortable. It's a crossover between luxe sportswear and sophisticated separates as it features a neutral colour palette of tracksuit-style trousers, outerwear, shirts, fleece turtlenecks and a plethora of covetable accessories.
Also read: Designers are re-love-utionizing fashion with upcycling.