After three days of dominating the runways, the Riyadh Fashion Week womenswear designers passed the baton to the menswear creatives. Menswear labels like Lomar, 1886, Mazrood, Not Boring, Noble and Fresh, and Uscita, among others, presented their latest drops on the fourth and final day of the inaugural Riyadh Fashion Week. The Saudi menswear designers seemed to agree on one thing: elegant, tailored fits never go out of style. That being said, the Riyadh Fashion Week menswear show did come with its own set of streetwear and quirky style.
Let's take a look back at the Riyadh Fashion Week menswear shows.
1886
1886 cast a youthful spell on the Riyadh Fashion Week runway with a collection centering around modern baseball and puffer jackets. Functional outerwear, checkered shirts, and relaxed t-shirts were paired with loose jeans and military-patterned trousers, offering a distinctive yet simple aesthetic.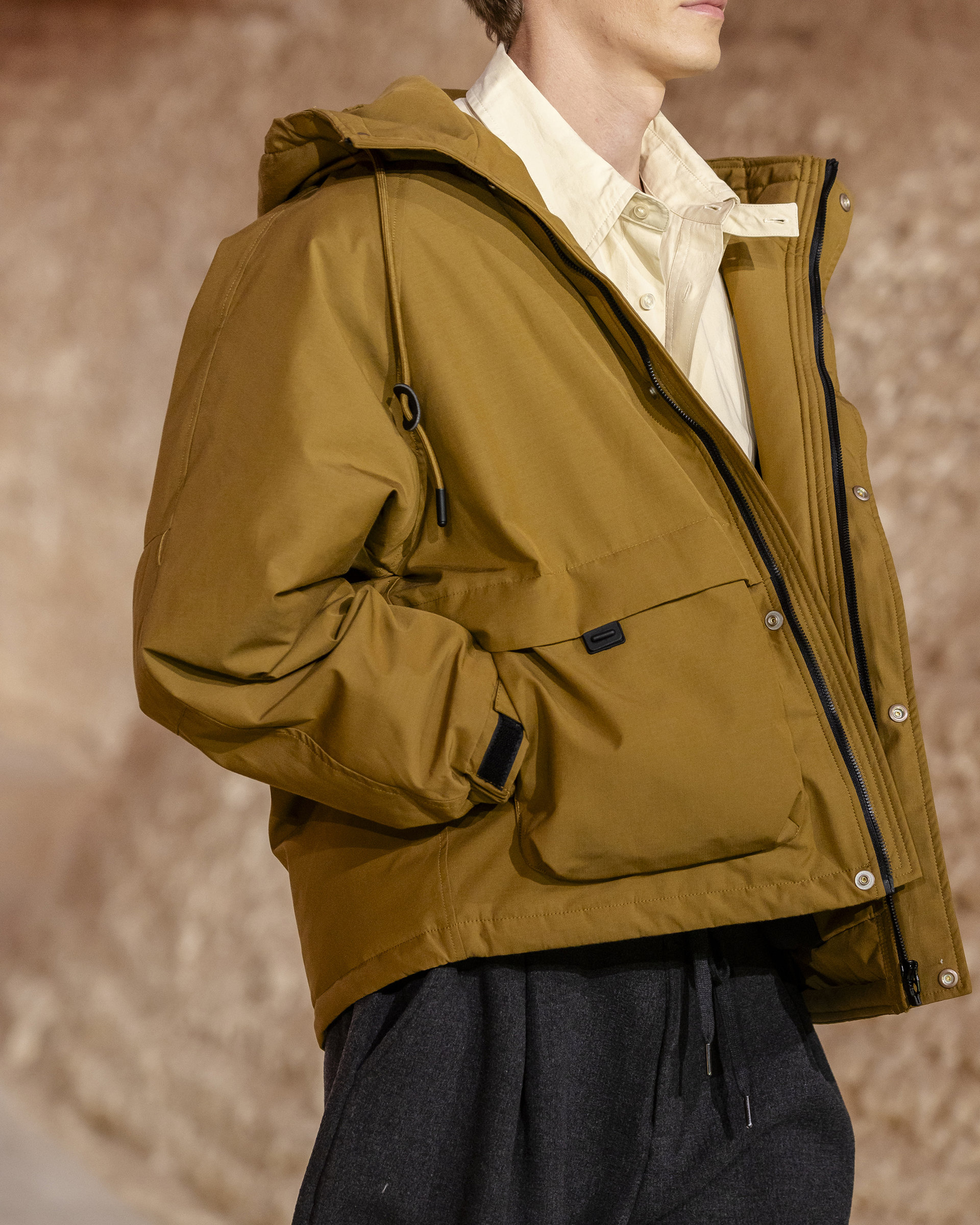 Lomar
Lomar brought a contemporary twist to traditional Saudi attire at Riyadh Fashion Week. Their show was marked by a keen effort to showcase the Saudi thobe with a classic design while incorporating modern touches by adding sporty or classic laces with formal suit jackets. The Saudi men's thobe was reimagined in black, white, and gray, paired with bomber jackets and fur coats. Lomar also introduced innovative rain-ready thobes with modern head coverings suitable for a younger demographic. The collection also featured Agals and Shemaghs in various colors, including black, white, red, and white, with an eye-catching pairing of the red Shemagh with a motorcycle helmet.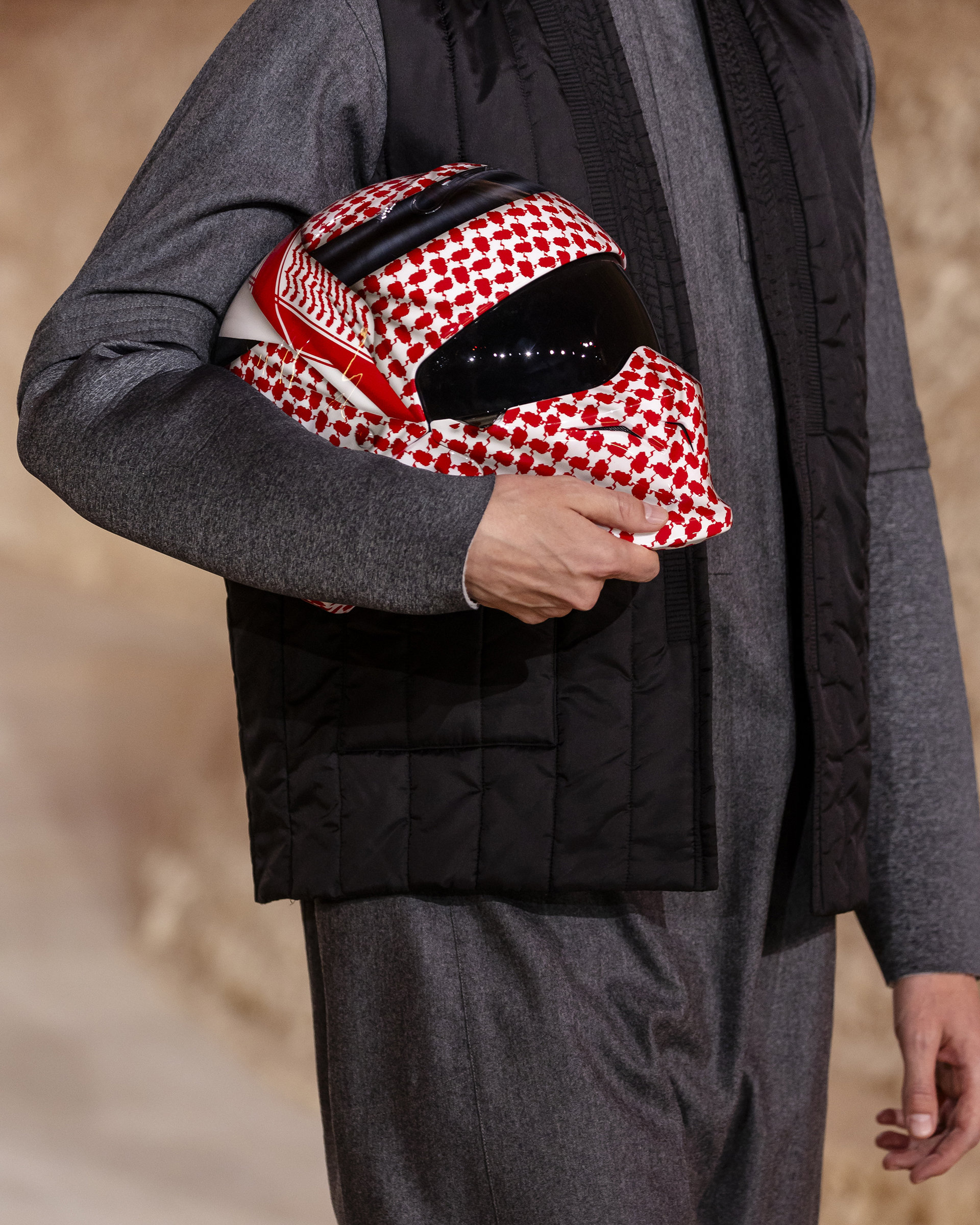 Mazrood
Mazrood made a bold statement with a mix of formal and functional fashion. The show opened with a focus on classic styles, seamlessly combining tailored suits in neutral and vibrant tones before transitioning into pared-back looks featuring shirts, T-shirts, and shorts. Puffer jackets in eye-catching designs screamed for attention, catering to the diverse tastes of the youth in attendance.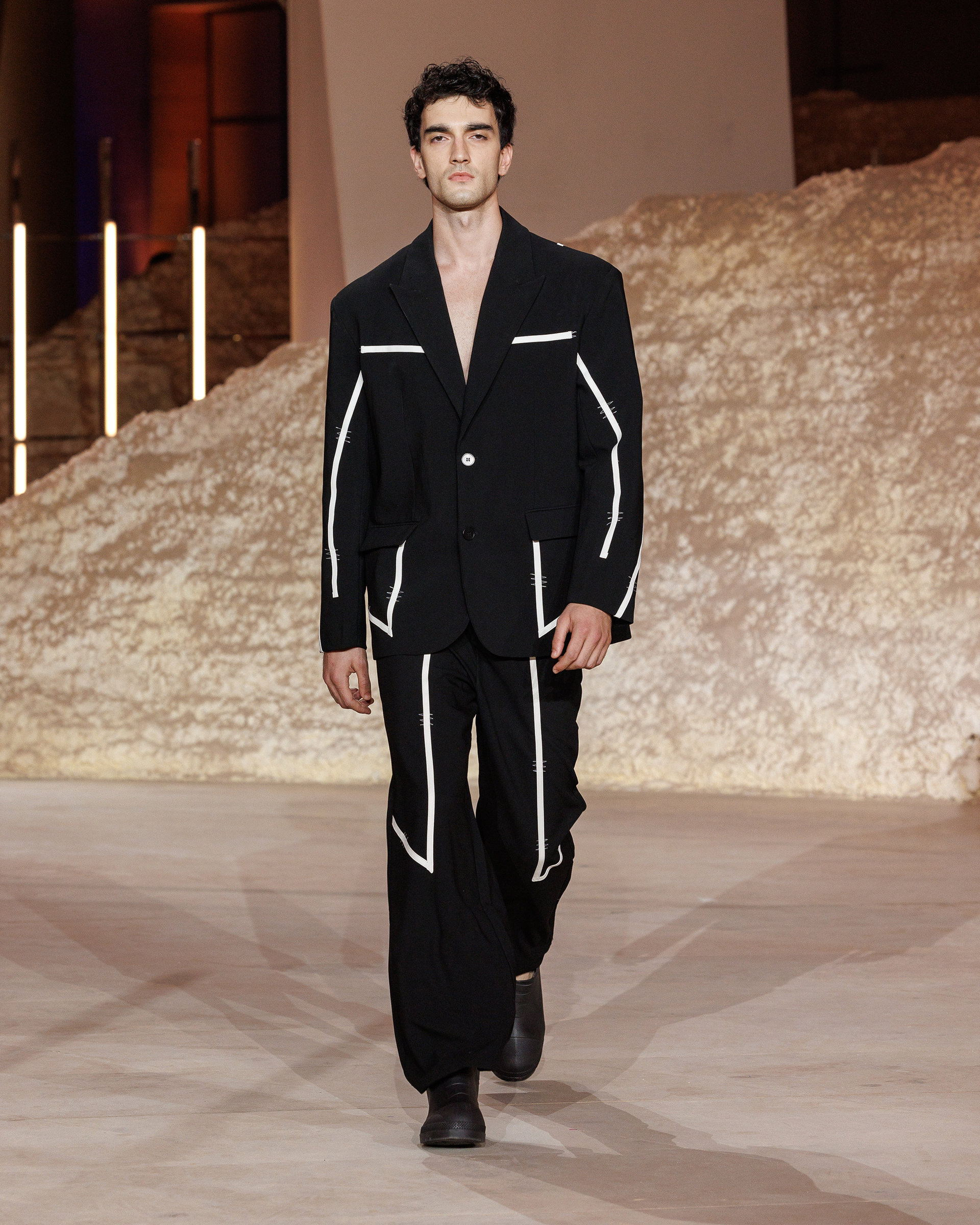 Noble & Fresh
Noble & Fresh seamlessly married Saudi heritage with innovation in its latest men's collection at Riyadh Fashion Week. Designer Naif Al-Haif presented a modern and unconventional range, drawing inspiration from the Kingdom's Salwa Palace, resulting in unique jackets, coats, and formal suits with a practical edge. The collection also catered to the contemporary tastes of young men, with denim, leather, and racer jackets artfully paired with cargo pants and wide trousers.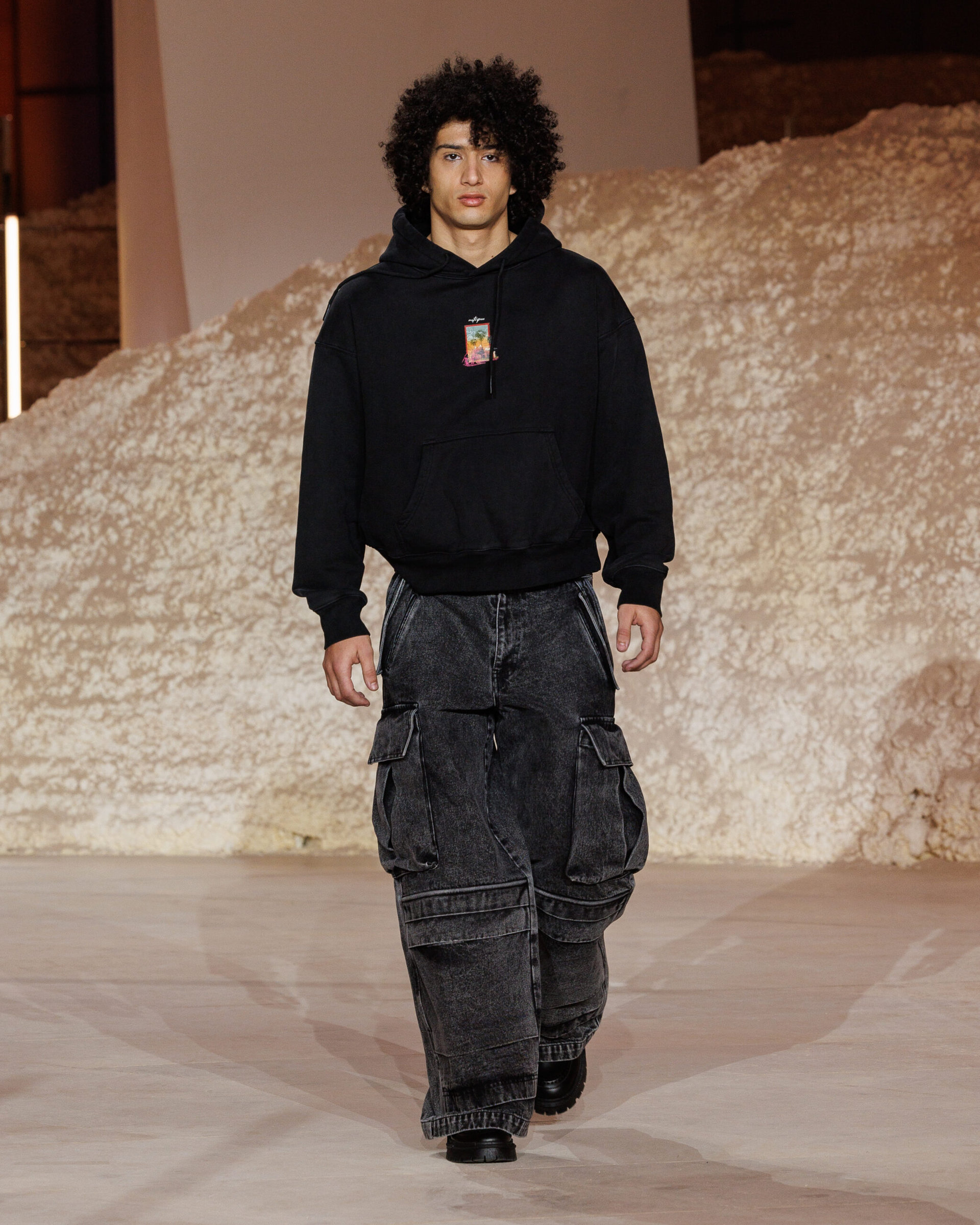 Hajruss
During Riyadh Fashion Week, Hajruss made a compelling case for uncomplicated yet stylish clothing that effortlessly mirrors the modern young man's aesthetic. Sophisticated separates that can be worn individually, paired together, or teamed with existing pieces in your wardrobe made the Hajruss collection wishlist-worthy.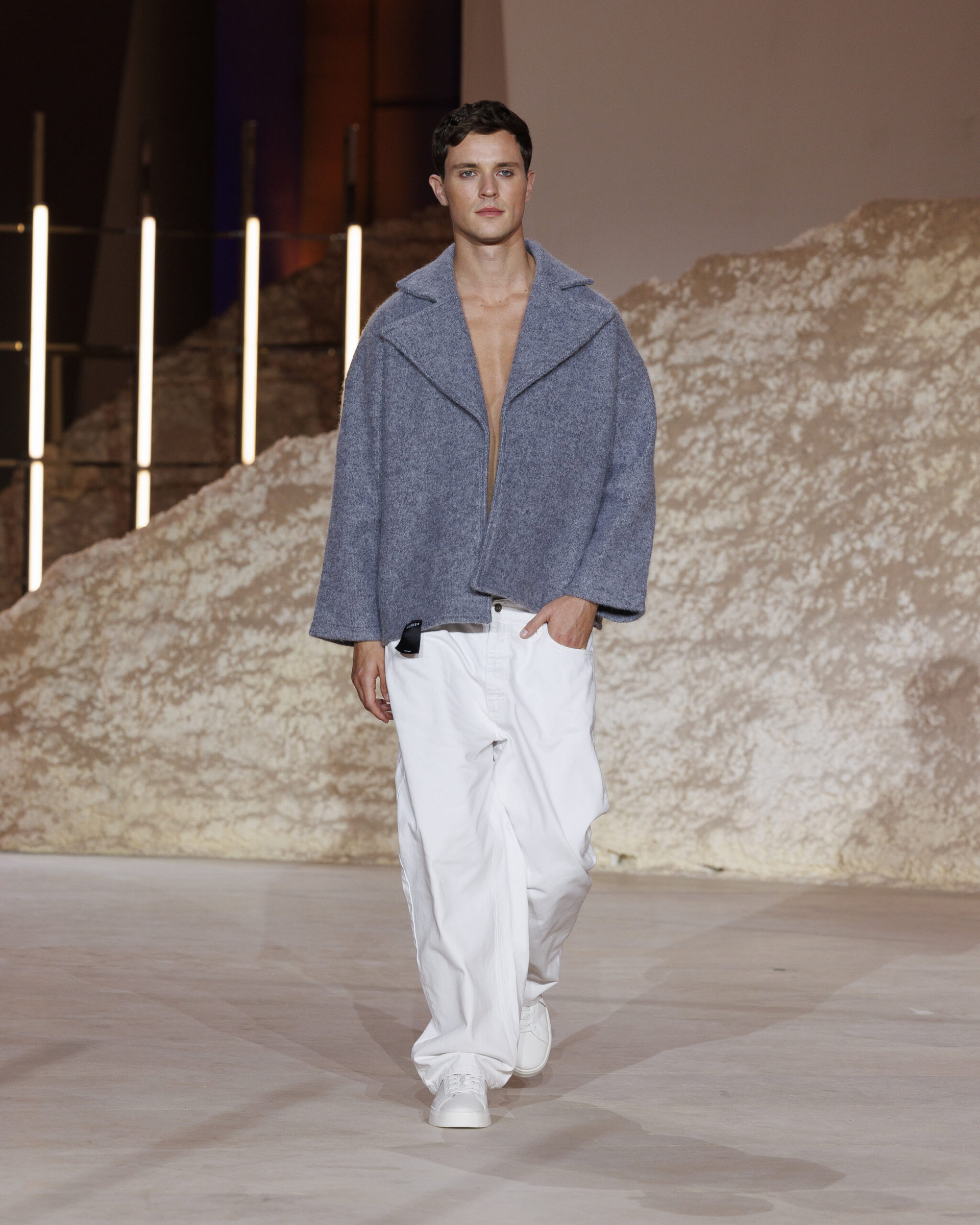 Not Boring
One of the coolest brands to grace the Riyadh Fashion Week menswear runway, Not Boring lived up to its name. Presenting a slew of eccentric looks featuring everything from dramatic puffer sleeves, deconstructed garments, oversized pockets, and shimmering co-ord sets, Not Boring left us wanting more.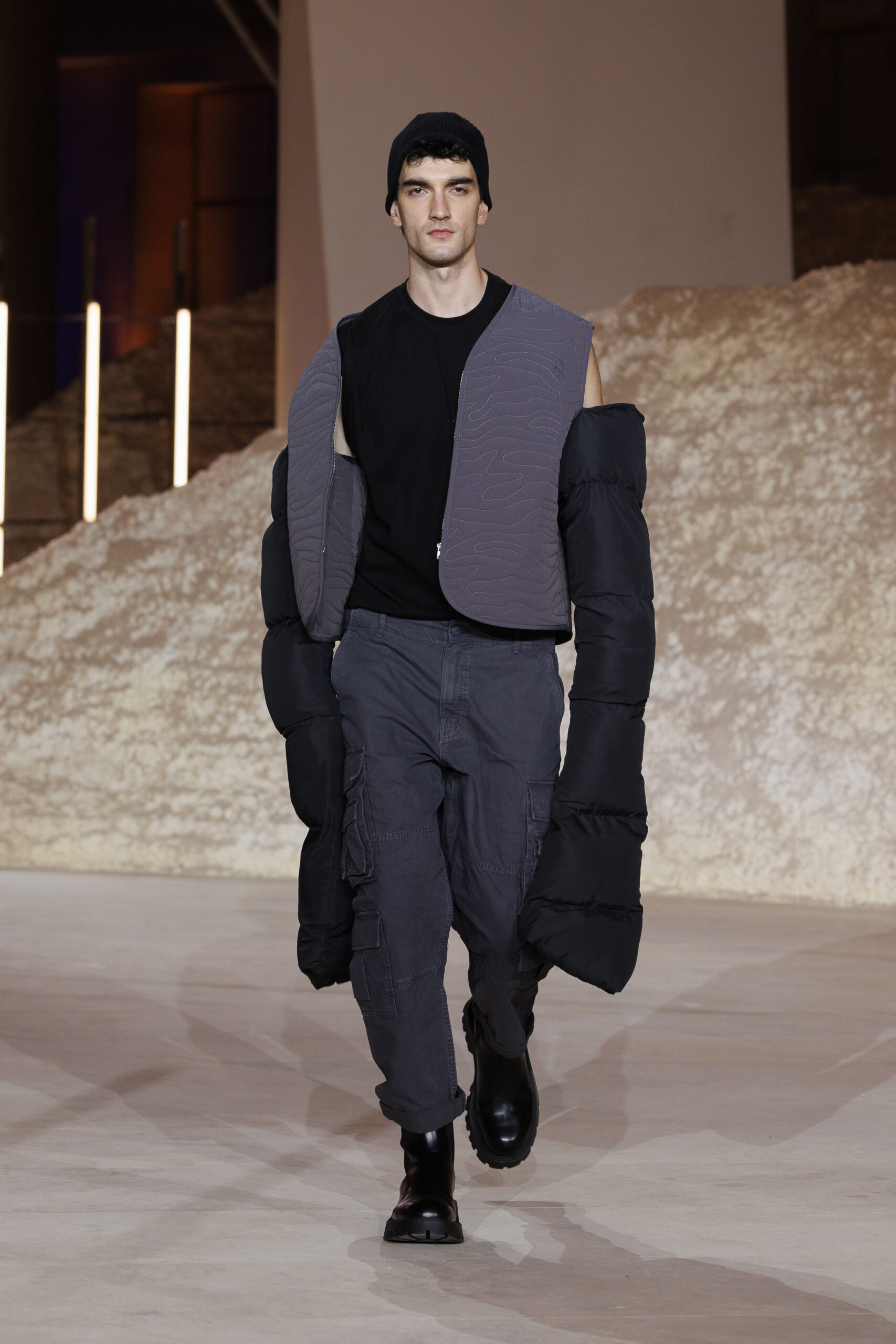 Jubb
The Jubb men are ready to jet off. Embodying the spirit of carefree beach days, the Jubb collection relaxed printed shirts and elegant striped pants, breathable silhouettes, and a soothing pastel color palette. Jubb succeeded in capturing the essence of leisurely escapes and casual elegance within their showcase.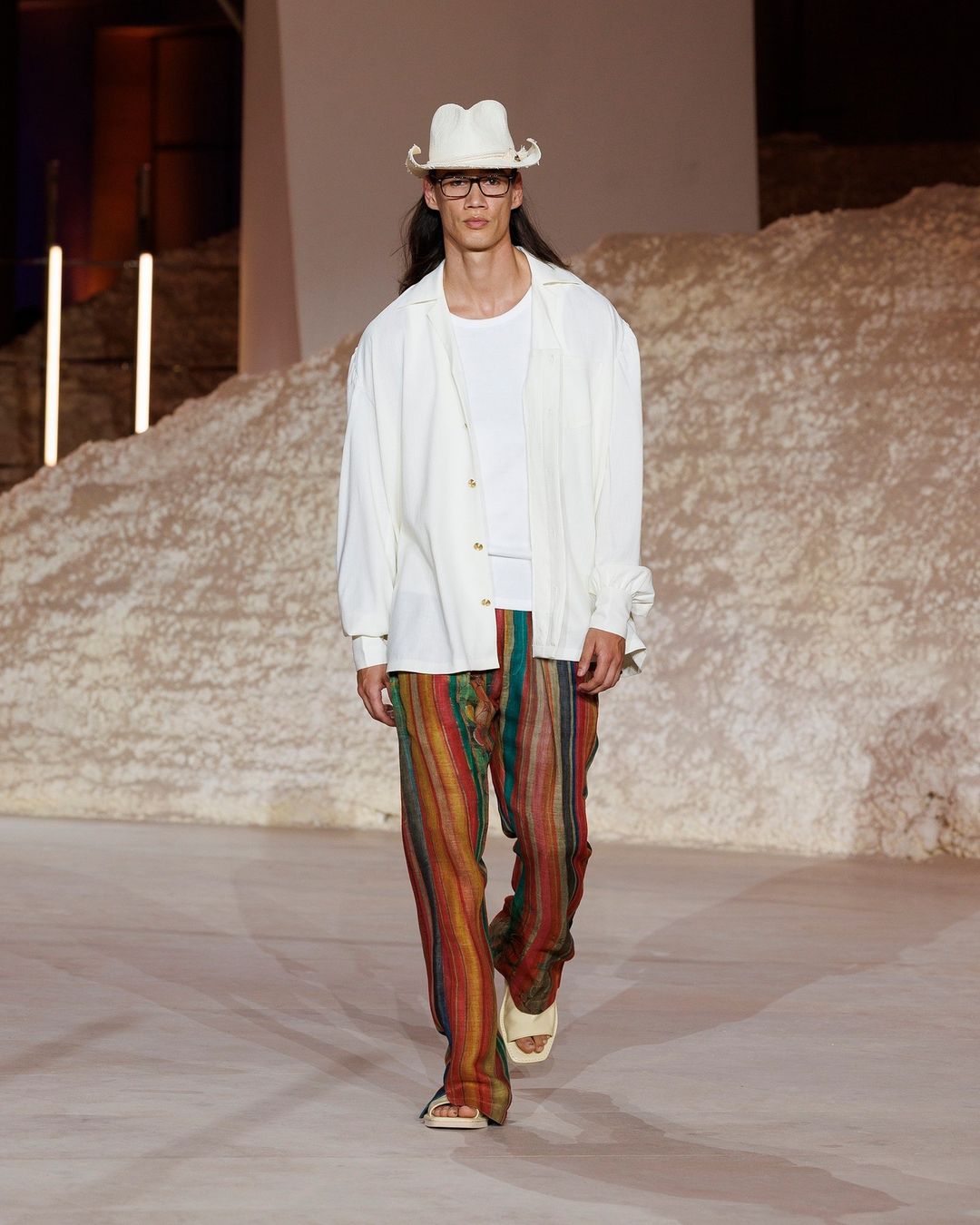 Uscita
Ever wondered what the wardrobe of the most elegant men looks like? Look no further than Uscita, who commanded attention at Riyadh Fashion Week with a collection predominantly focused on modern, innovative formal suits. Their runway offerings resonated with the discerning taste of young men seeking distinction. Uscita succeeded in redefining formal wear, presenting a stylish and contemporary take on suits that left a lasting impression.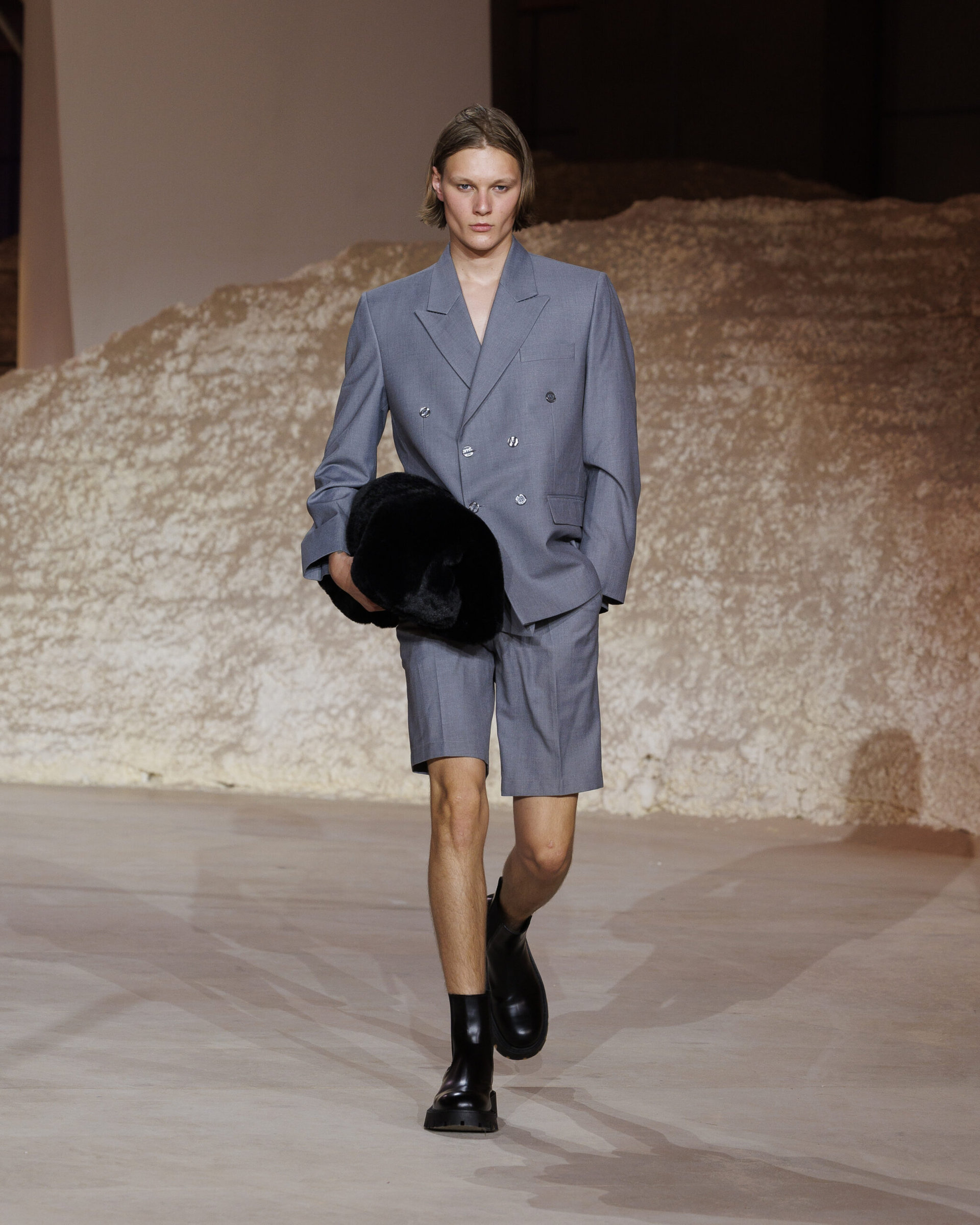 MD29
During Riyadh Fashion Week, MD29 grabbed the spotlight with a collection that pushed the boundaries of fashion. Unconventional silhouettes and eccentric details (think: shirts hanging off the shoulder to assume the role of sleeves) let your imagination run wild at the MD29 show.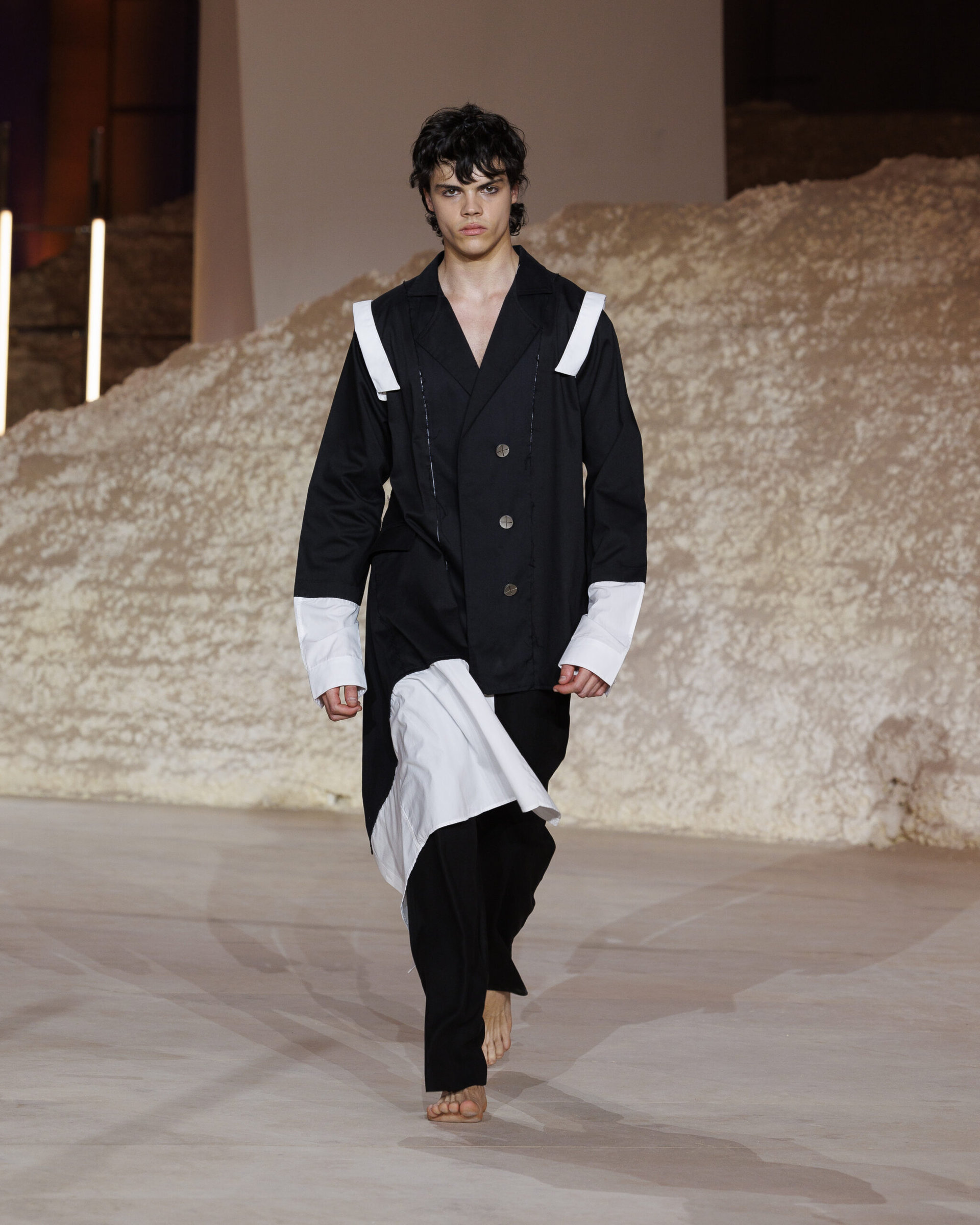 ALSO READ: EMPORIO ARMANI'S AUTUMN/WINTER 2023/24 GARMENTS ARE MADE WITH BIO-BASED AND RECYCLED MATERIALS.