Last week, like clockwork, the fashion crowd flocked to New York for yet another season of runway extravaganza. As always, the New York Fashion Week Spring/Summer 2024 ignited the city with a burst of creativity and innovation, where designers wove narratives that pushed the boundaries of fashion and art. Against the iconic backdrop of the city that never sleeps, the week unfolded as a fascinating tapestry of colors, textures, and ideas.
Join us as we recap the standout moments of New York Fashion Week Spring/Summer 2024.
Ralph Lauren Returns to New York Fashion Week
After a long, noticeable absence, a familiar name reappeared on the New York Fashion Week calendar this season – Ralph Lauren. One of the most anticipated shows of New York Fashion Week Spring/Summer 2024, Ralph Lauren returned to the official calendar for the first time since September 2019. Staged at the Brooklyn Navy Yard, the 83-year-old designer's comeback collection featured a vibrant color palette, feminine silhouettes, and elegant tailoring that celebrated the freedom of personal style. Celebrity royalty, including Jennifer Lopez, Sofia Richie Grainge, Karen Wazen, Laura Dern, Philippine Leroy Beaulieu, Emma Roberts, and Meghann Fahy, among others, showed up to support the legendary American designer.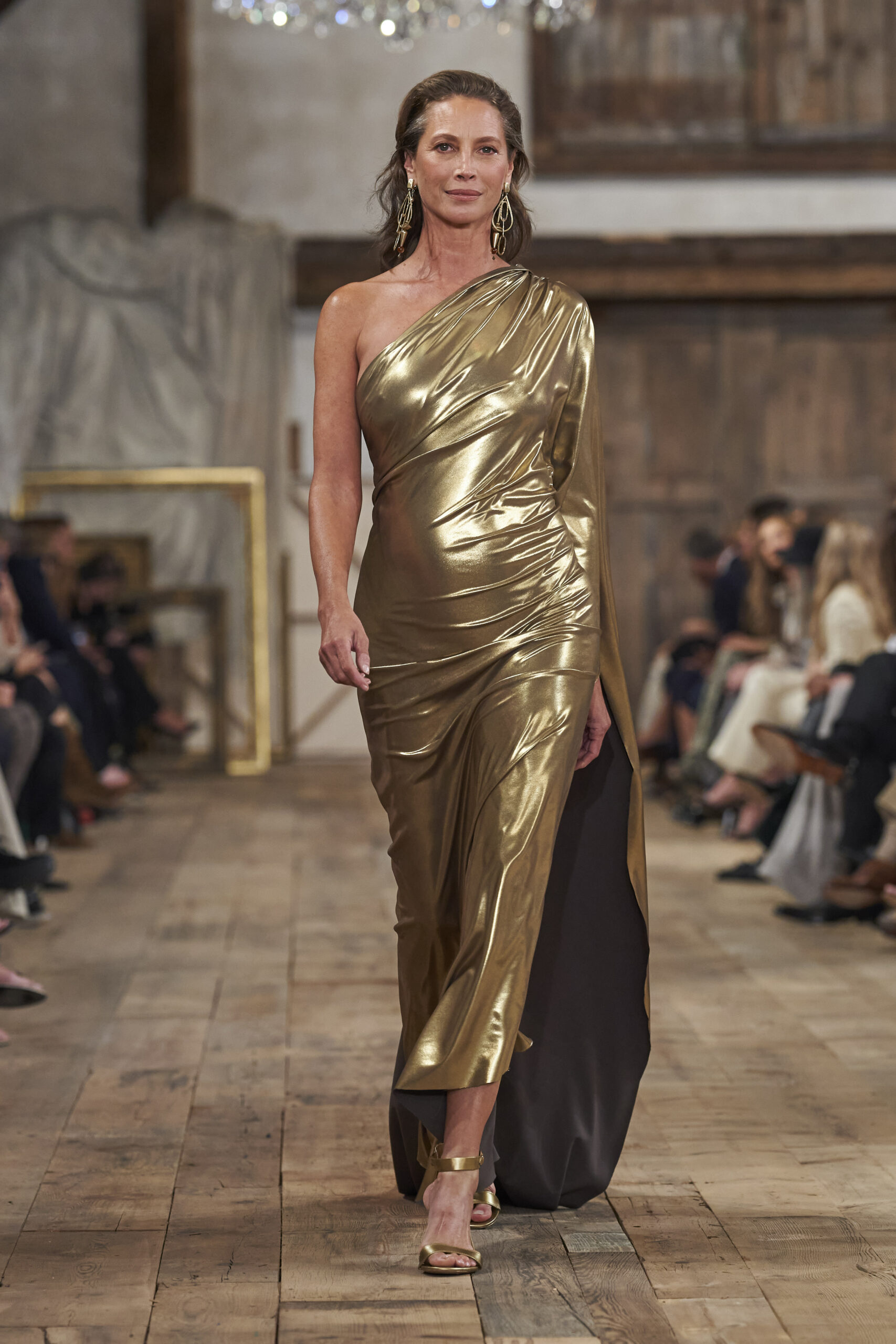 Tiffany Partners with Givenchy.
On the inaugural day of New York Fashion Week Spring/Summer 2023, Tiffany & Co. hosted an intimate soirée at its newly refurbished The Landmark Fifth Avenue Boutique, offering attendees an exclusive preview of its latest 'Blue Book: Out of the Blue' collection. For the momentous occasion, the American jeweller partnered with Givenchy, pairing the French brand's Haute Couture looks with exquisite Tiffany & CO. bijoux. An unmistakable nod to their enduring (unofficial) relationship immortalized by Audrey Hepburn in Breakfast at Tiffany's, the mesmerizing presentation teased 25 magnificent marine-inspired jewels paired with 15 couture and five ready-to-wear Givenchy pieces.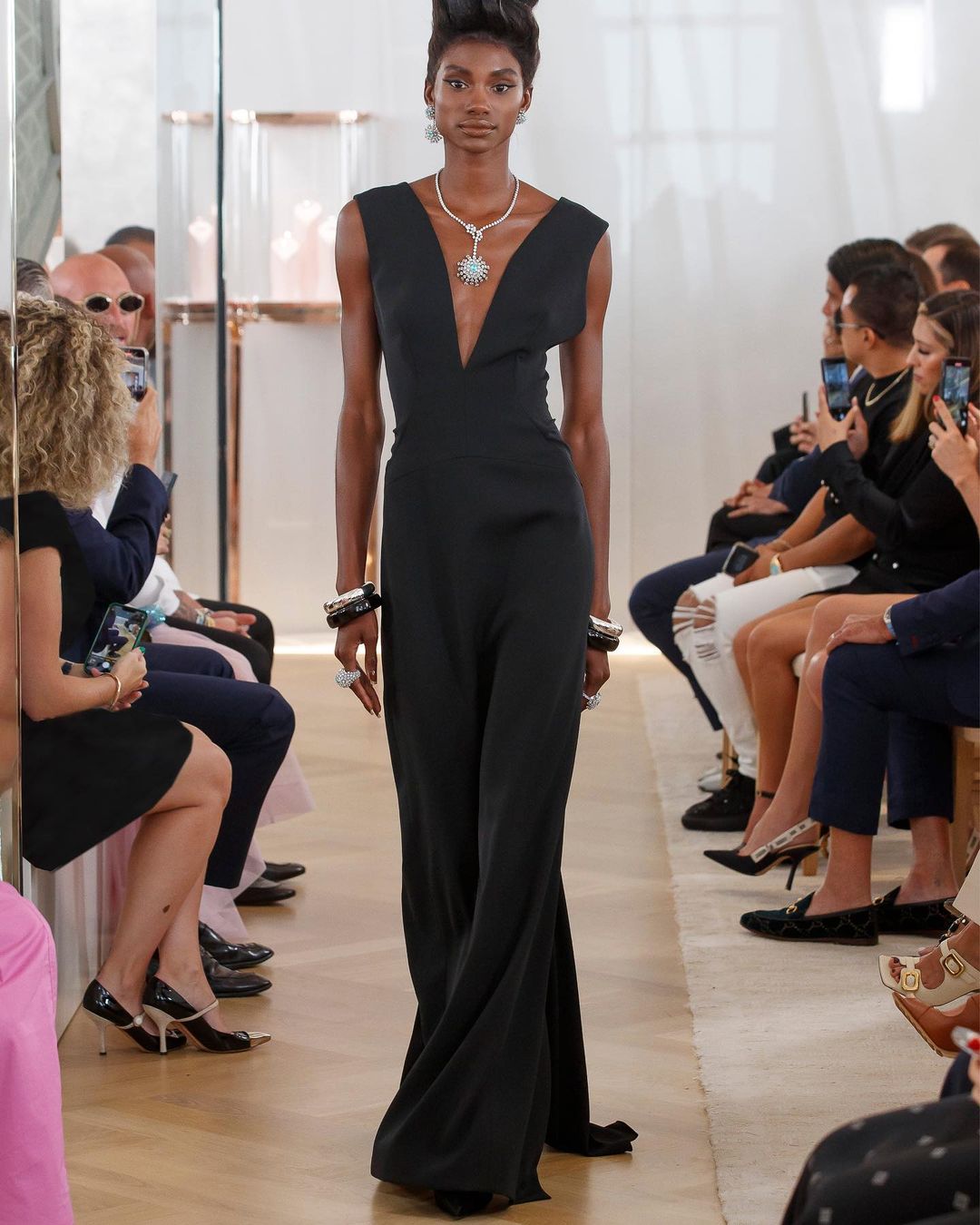 Michael Kors Hosts a Star-Studded Show.
In a shift from New York's bustling aesthetic, Michael Kors transported his guests to an idyllic summer set on a dreamy European island. Introducing his star-studded front row–where we spotted Blake Lively, Halle Berry, Tiffany Haddish, Coco Rocha, and Vanessa Hudgens–to what the designer dubbed as "barefoot glamour," the Michael Kors Spring/Summer 2024 collection effortlessly married holiday ease with city chic. A possé of supermodels, including Ashley Graham, Emily Ratajkowski, Irina Shayk, Vittoria, and Moroccan-British model Nora Attal, strutted down the boardwalk-turned-runway by the Hudson River, bringing Kors' creative vision to life.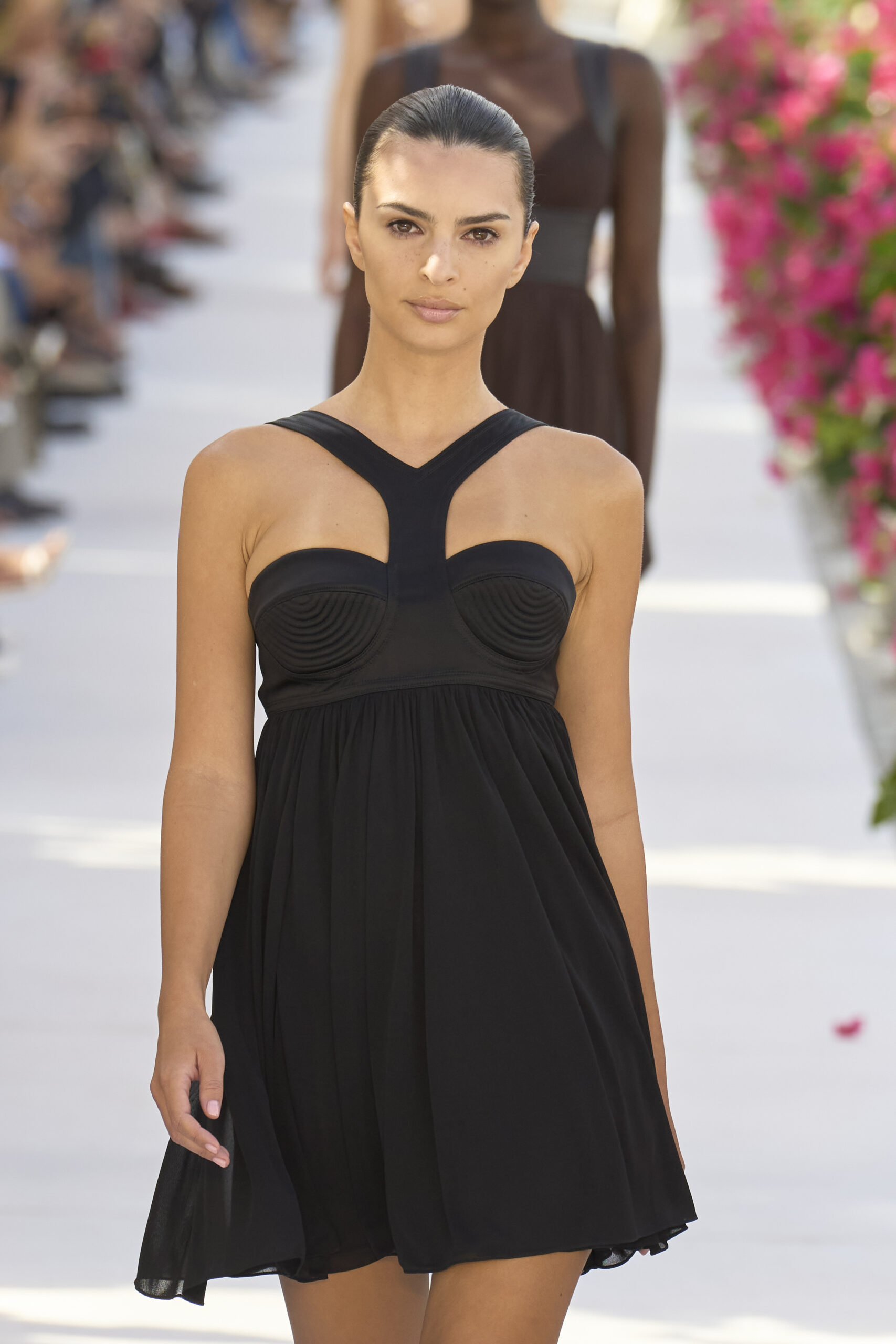 Anna Delvey Hosts a Rooftop Fashion Show While Under House Arrest.
Many of us who were glued to Netflix's hit series Inventing Anna are already acquainted with Anna Delvey (real name is Sorokin), who gained notoriety by tricking New York's elite. Now, she's making headlines once again, but this time for a rather unique event. Despite being on house arrest in her apartment, Delvey managed to gather the crème de la crème of New York and beyond on her rooftop. The reason? To co-host a special fashion show for the debut of Shao, the label created by Shao Yang.
Models Role in a Mud Pit at Elena Velez.
For its Spring/Summer 2023 show, Balenciaga hosted an internet-breaking show on a mud-drenched runway. During New York Fashion Week Spring/Summer 2024, designer Elena Velez took things up a notch where models not only sluggishly made their way through a mud pit but also engaged in a fight, rolling in and quite literally dragging one another through the mud.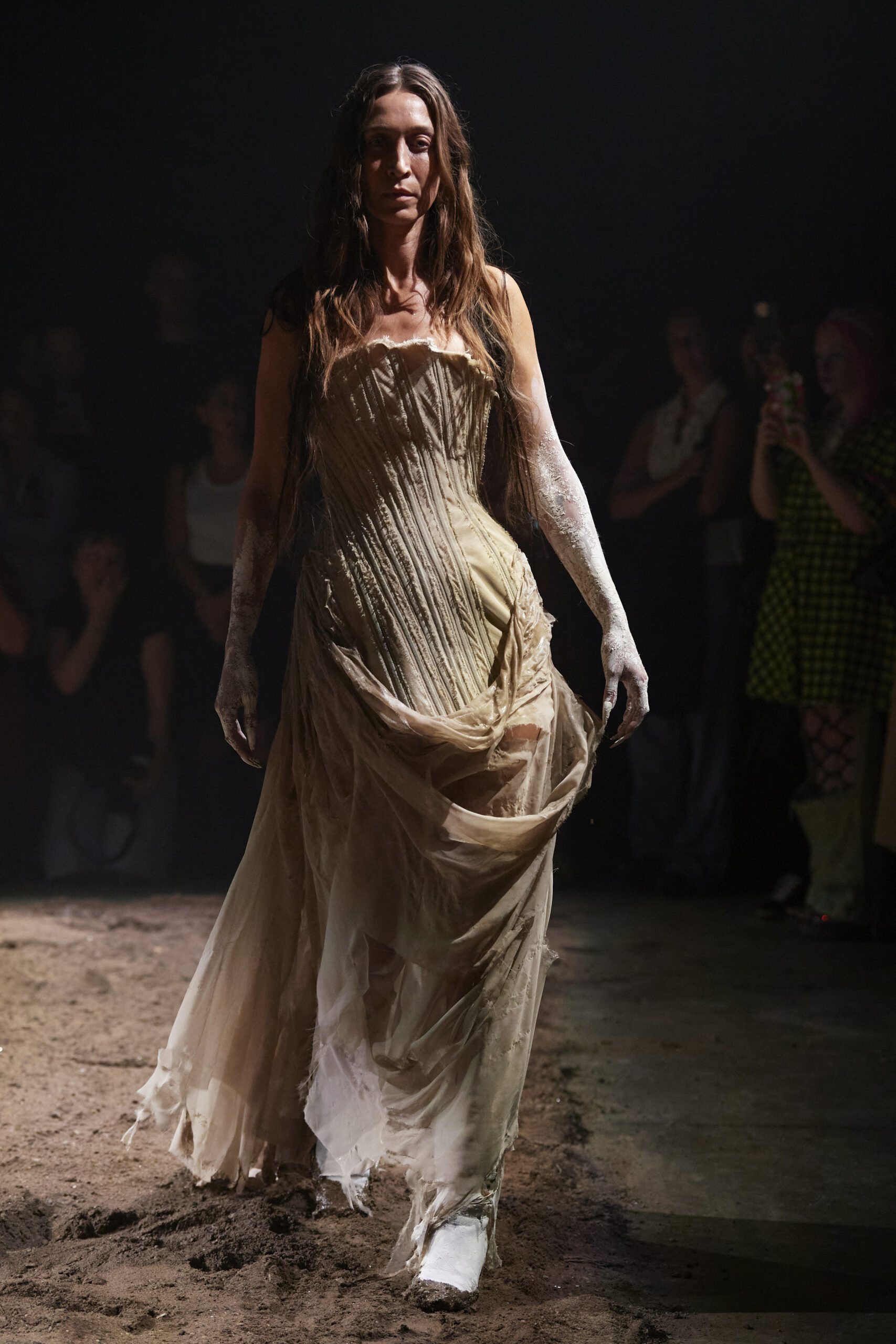 'Bad Binch Tong Tong' Puts on a Show!
Performance art met fashion at Bad Binch Tong Tong's sophomore show held inside New York's Tribeca Synagogue. Treating invitees to a unique interactive show where the runway was replaced with a stage, designer Terrence Zhou's collection featured clothes and silhouettes that are an extension of the human body.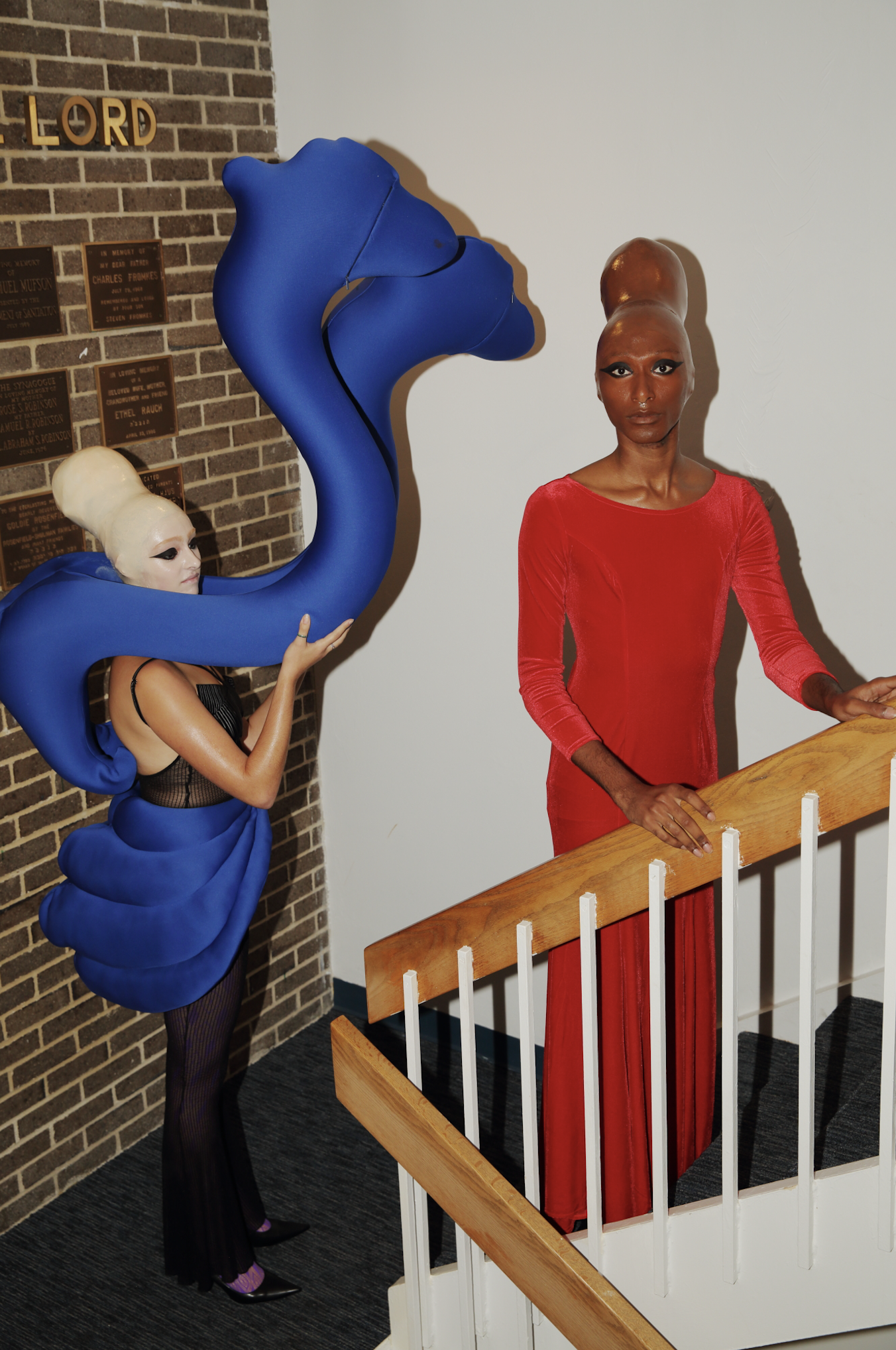 Rodarte Ditches the Runway for New York Landmarks.
This season, Rodarte eschewed the runway in favor of some of New York's most iconic landmarks. Staging a ground-breaking event– not for fashion insiders but for the residents of New York City–Rodarte showcased its latest collection as a series of photoshoots lensed by Todd Cole featuring celebrities Lana Condor, Helena Howard, Kiernan Shipka, Lucy Hale, and Rowan Blanchard in and around the glittering metropolis.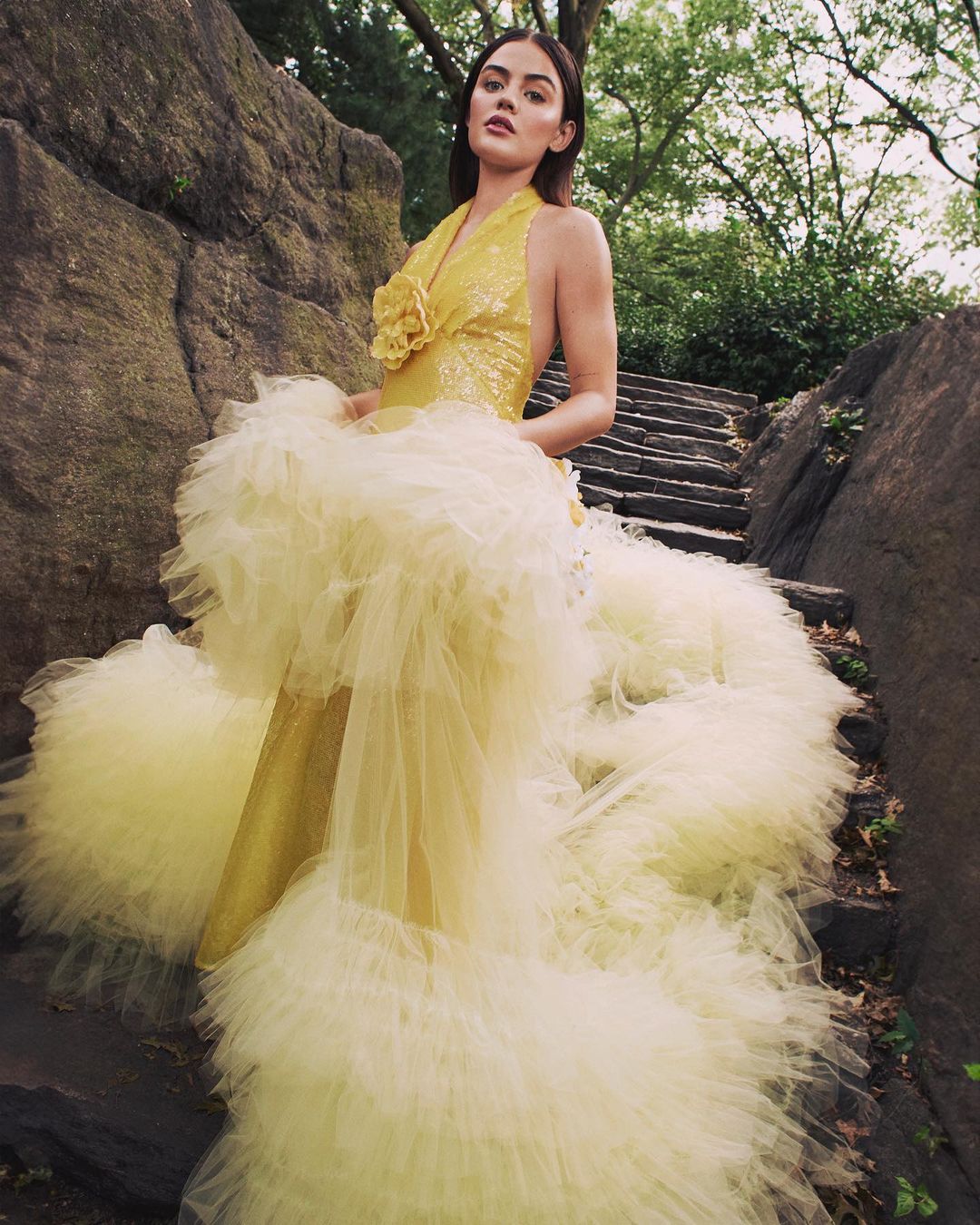 ALSO READ: WE'D LIKE TO CALL IT 'FEMININE-EDGE', VERSACE'S GRECA GODDESS BAG IS EVERYTHING WE WANT THIS WEEK.