Step into the world of Italian leather craftsmanship where every stitch narrates a tale of structural elegance. The bag's form reflects architectural curves, harmoniously echoed by the arched top handle, a masterwork of tubular leather with crisply cut angular ends. At its heart, the timeless Greca emblem, symbolizing infinity and unity, takes center stage, crowned by a glistening Versace logo plaque bathed in deep gold. It comes with a leather shoulder strap, concealed inner sanctuaries for your treasures, and a magnetic fold-over embrace that promises security and style in equal measure.
The Greca Goddess top handle bag, born amidst the heartbeats of Italy, materializes in two enchanting sizes—medium and small—offering a choice between the embrace of smooth or the exotic allure of crocodile-embossed Italian calf leather. This opulent masterpiece now graces Versace boutiques worldwide and beckons from the digital realm of Versace.com, a timeless ode to luxury and sophistication.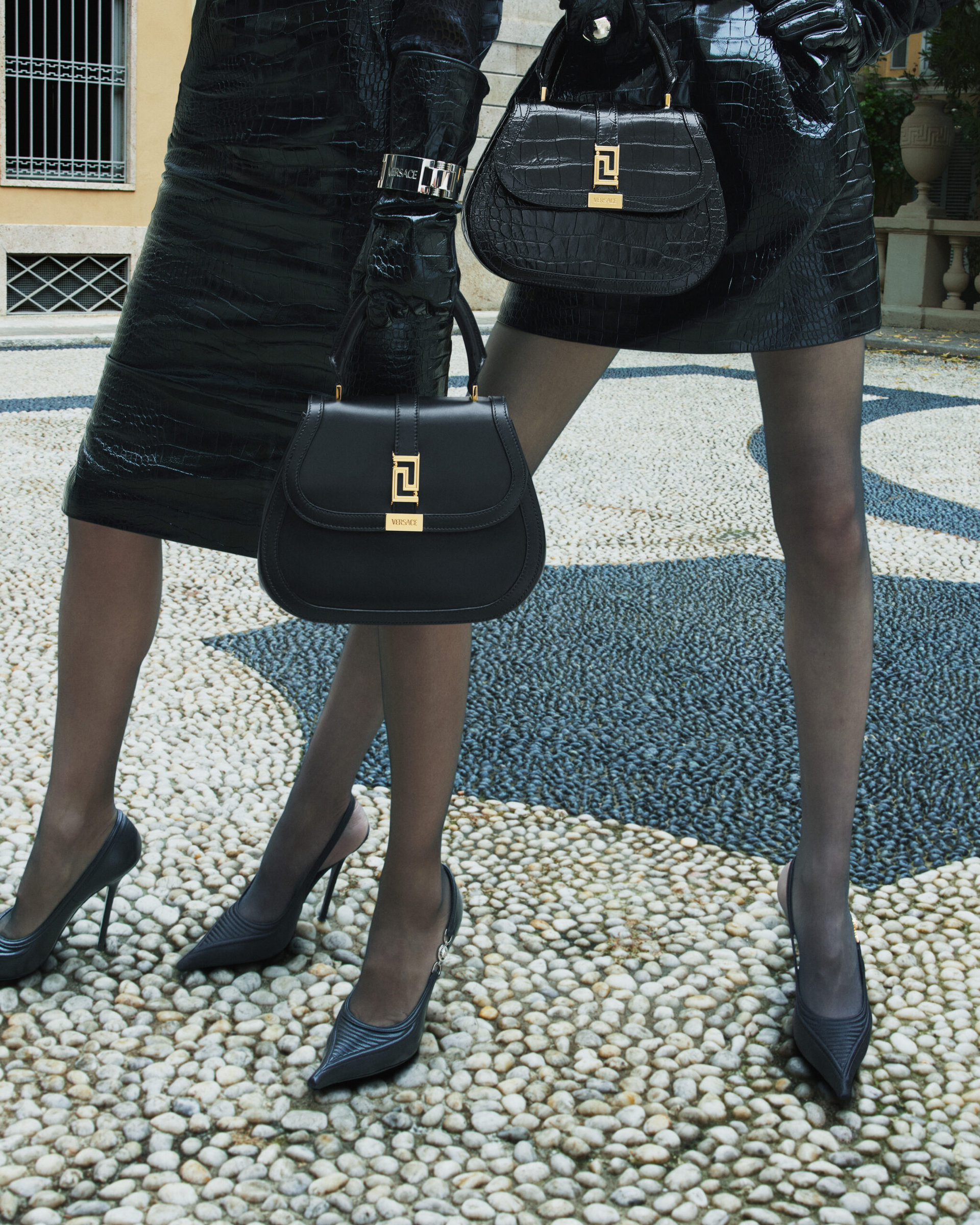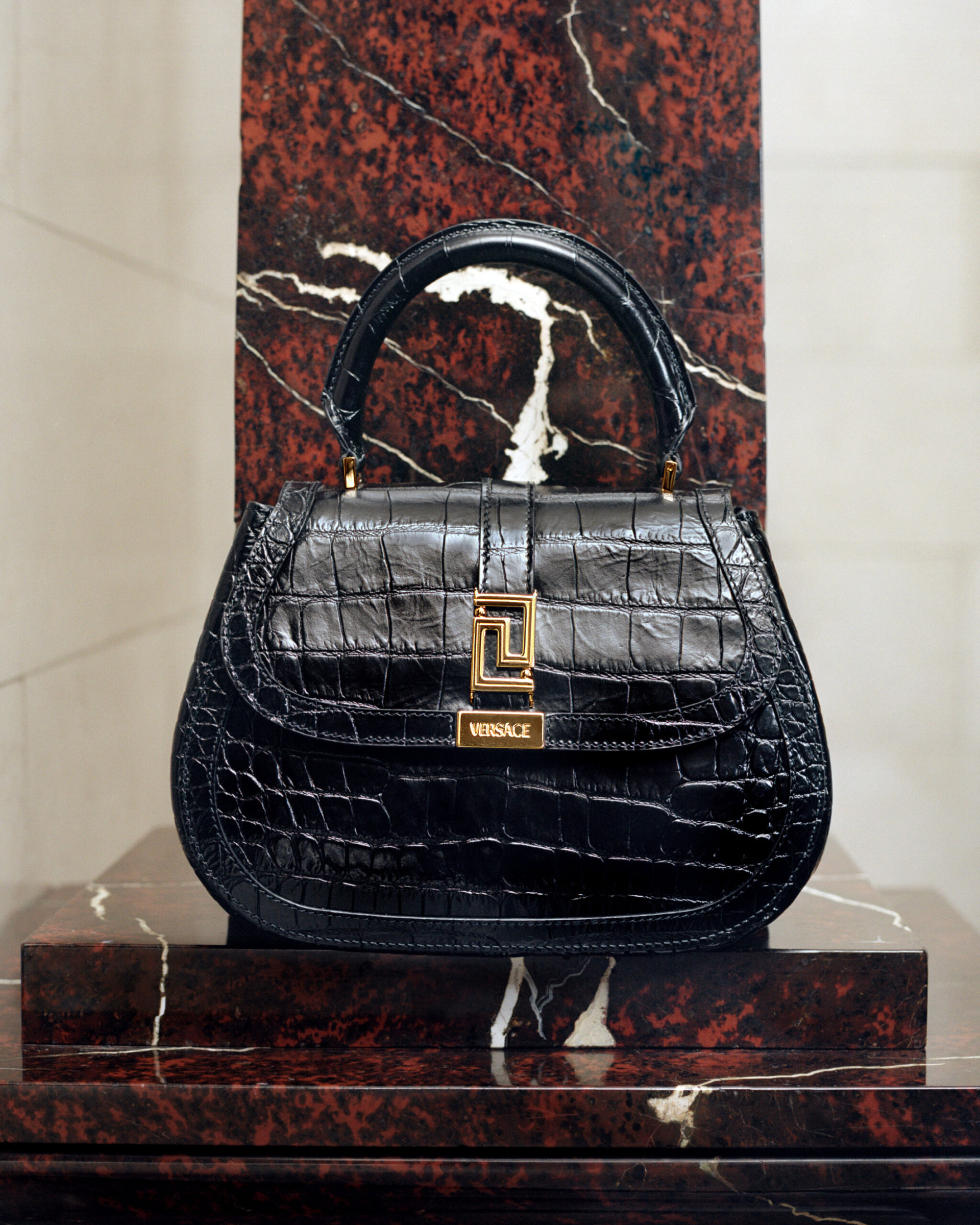 ALSO READ: LEGAL SHOWDOWN: LEVI'S TAKES COPERNI TO COURT OVER TRADEMARK INFRINGEMENT.