Greek-Born fashion designer, Mary Katrantzou, shares similar values with Bvlgari – her joyful, maximalist aesthetic and Bvlgari's approach to colour and glam is what echoes strong synergy and mutual appreciation.

First joining forces in 2019 for the designer's first couture show at the 'Temple of Poseidon' – where Bvlgari accessorised the formidable collection – the two design houses are back for a design collaboration titled 'Serpenti Through the Eyes of Mary Katrantzou'.

For the collection, Katrantzou weaves ancient Greek and Roman symbolism into her work with the idea of metamorphosis reimagined for Bvlgari's iconic 'Serpenti' signature. Below, we exclusively speak to the designer to discuss the symbol of transformation, the evolution of Serpenti and the campaign, starring Natalia Vodianova.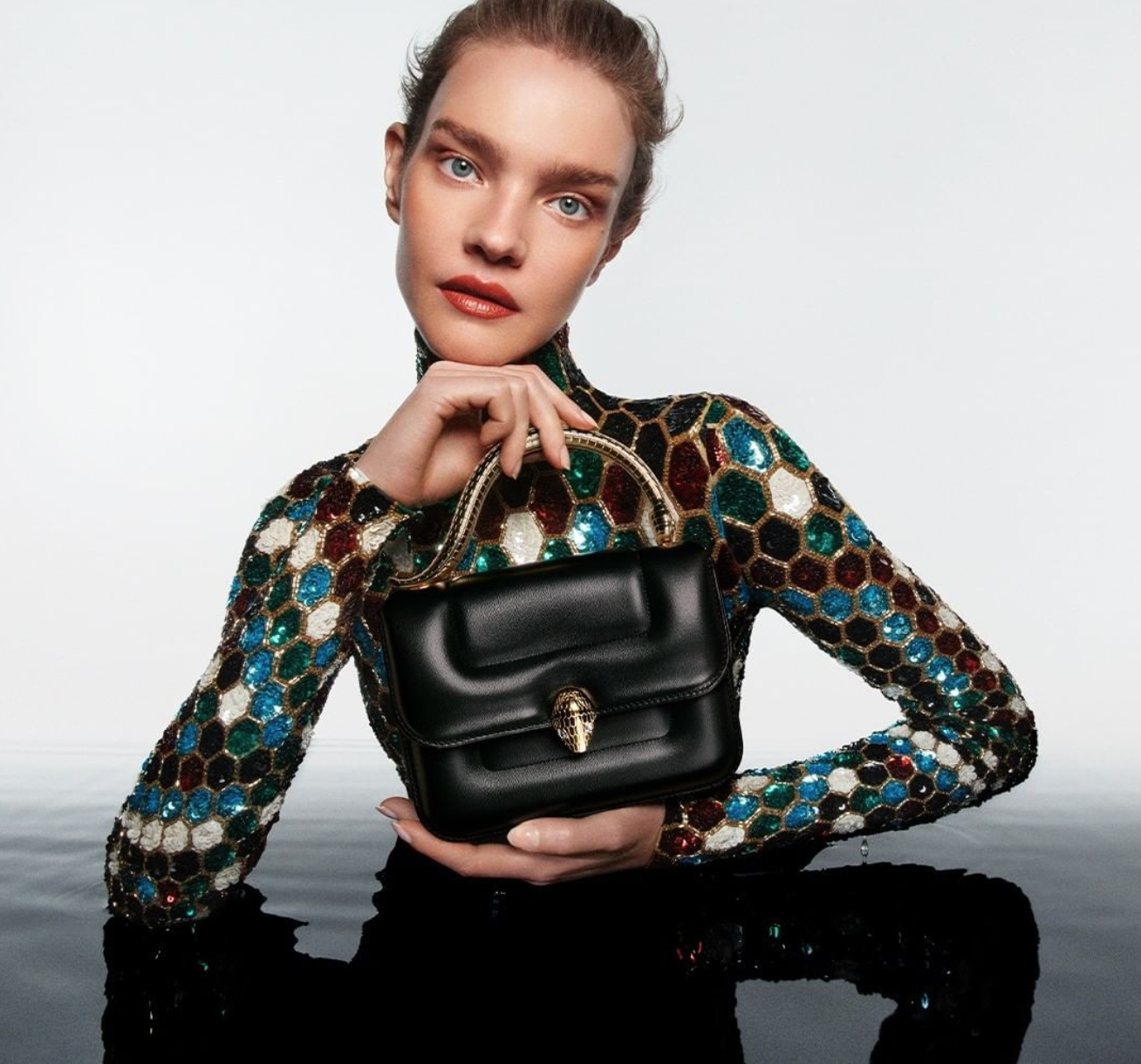 Can you tell us more about the symbol of transformation?
Yes. The theme of the collection was the idea of metamorphosis, and really looking at Serpenti as a symbol of transformation, healing and rebirth. Bvlgari and I wanted to not only be communicated through the bags but to feel like we're sending this message of optimism and spiritual growth. Serpenti as a symbol is in a way more relevant now than ever before because we are all changing – the world around us is changing.

How did you translate the message through the campaign?

We are all going through this process of transformation. We wanted that to be communicated in the campaign and approach Natalia, not only because I think she really represents this idea of transformation. And also, the face of strength in many ways.

Within all the roles that she occupies in her life, but also to be able to support the Naked Heart Foundation, and the work they do for children with special needs and disabilities. And it was a beautiful partnership that really gave purpose to the collection beyond the beauty of design, and the creativity that the collection has. It also allowed us to communicate around it on the idea of transformation but also the power of creativity to be transformative.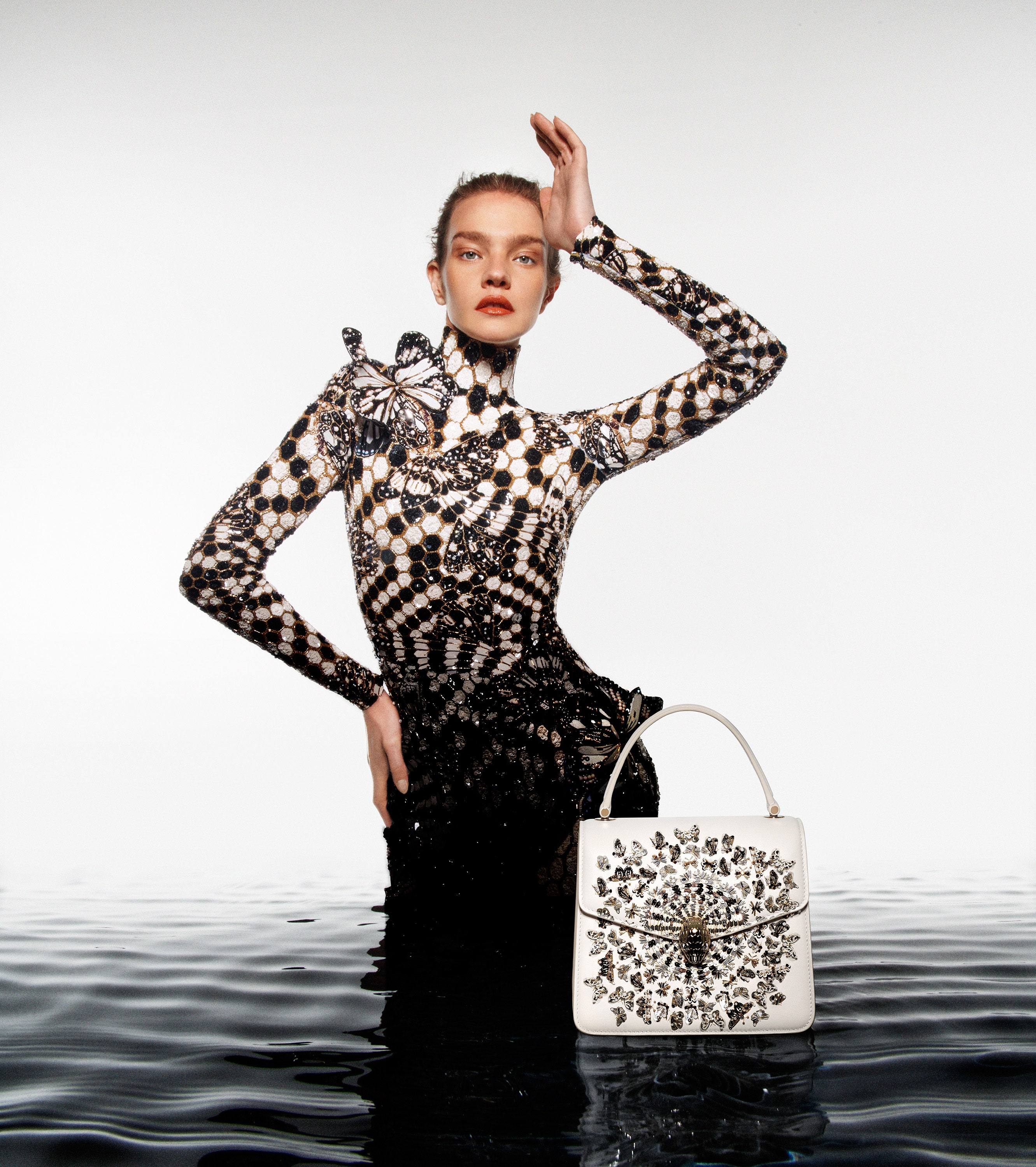 Can you talk us through the process of the designs?
So, each bag had a completely different design and a completely different development process. But the one I think that feels more visually representative of the idea of transformation is the Serpenti metamorphosis back, which really acted as a blank canvas for us to create an original artwork that was precision-engineered on the bag, then printed on leather, and then we developed this embroidery and brought all the details of the print to life.
What does the iconic Serpenti mean to you?

I think the Serpenti strongly represents grounded femininity and a butterfly represents a more vulnerable ethereal femininity, but they both represent rebirth and this idea of transformation. I felt it's really special to be able to apply that on one of our bags and bring in the couture craftsmanship, their hand embellishment. That, of course you know is so detailed, it takes 40 hours.
What are some of the similar values that you as a designer share with a house like Bvlgari?
The more I work closely with Bvlgari, the more I discover. I was able to study a lot of their design codes and a lot of the symbolism that their emblems have. It feels very close to heart and I think it's because of our close cultural background – the Serpenti as an archetype is so important to Greeks, as it is to Italians and really its symbolism dates back to ancient Roman and Greek mythology.

I also see it in our aesthetic. There is a similar vision in terms of our use of colour. Bvlgari is such a masterful brand when it comes to their use of colour, it's daring and it's bold and as a colourist, I appreciate that. They show a flair to dare and I think that's something that I've never shied away from. I think women want to stand out, want to wear things that feel unique, want to be able to use fashion as a means of self expression and they want to use jewellery in many cases in the same way so I feel that this collaboration allowed us to come together and for me, to really be able to learn from the history of Bvlgari, but also to be inspired to contribute to the story of Serpenti.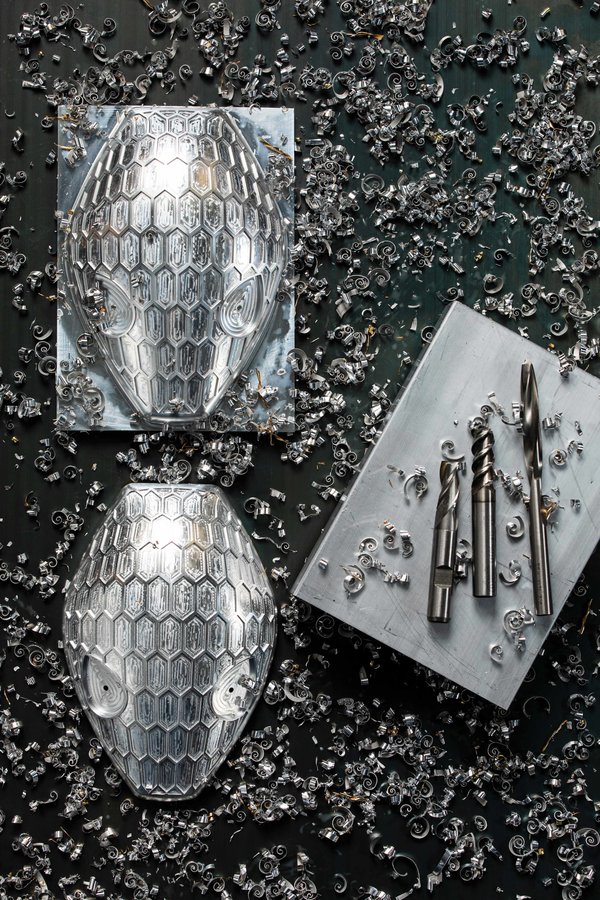 Was that a liberating feeling at all to you? Being a woman and creating products that give women a sense of freedom?
Yes! I love creating these bags and as an accessory, you have such an intimate relationship with your bag. When we're talking about Serpenti, it's really to tell the story of Serpenti because I think it's such a powerful symbol. You feel that connection, you feel that you're expressing a part of yourself because you feel an affinity to its symbolic nature.
How do you think the collection is going to resonate to the Middle Eastern woman?
I love Middle Eastern women. When it comes to colour, craftsmanship and the appreciation of design, I think we share that with Middle Eastern women. I feel like we are the same culture being Greek. There's this appreciation of family and we're both very warm and open to the same values that I felt connected me to Bvlgari. There's this importance of family, a generosity of spirit, but also a love for colour and craftsmanship. I hope Middle Eastern women appreciate the collection.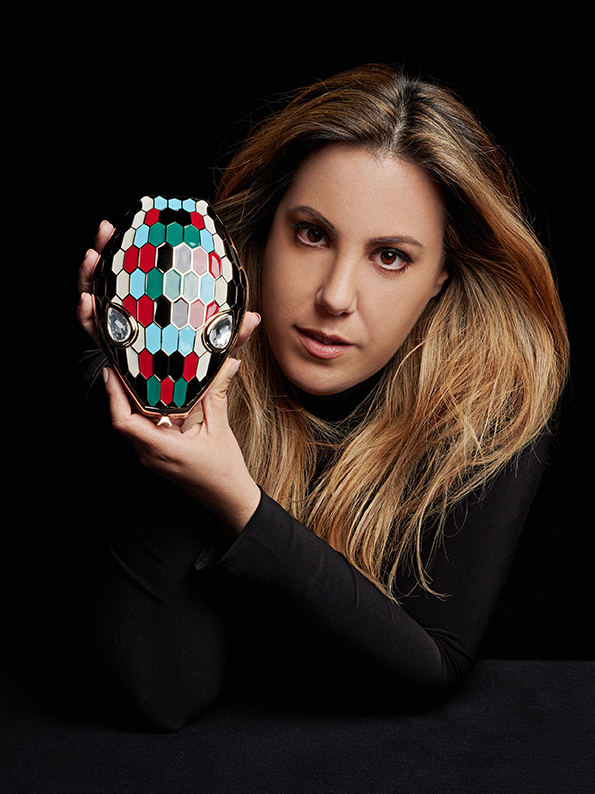 Also, discover Bvlgari's Serpenti jewellery collection.
{"keyframes":[{"opacity":0,"offset":0},{"opacity":1,"offset":1}],"options":{"id":"preset-fadeIn","delay":0,"duration":1000}}