Emanuel Ungaro is a legendary fashion designer that has garnered immense success since his eponymous label's inception in 1965, courtesy of its bold colours, mixed prints, draped apparel and butterfly motifs. Whilst the designer retired in 2005 and has seen other creative leads at the helm, it was only in 2021 that Kobi Halperin took the brand beneath his wings to breathe new life into it.
With a portfolio that sees him with stints at Elie Tahari and Kenneth Cole, as well as being a member of the CFDA, Halperin's vision for a brand such as Unagro is to continue to celebrate women and create timeless pieces that women can wear forever.
Below, BURO. Middle East's contributor Farouk Chekoufi sat down with the designer to discuss his role at the longtime favourite French label, his creative process, muses and icons, as well as how his vision currently coincides with the current digital age.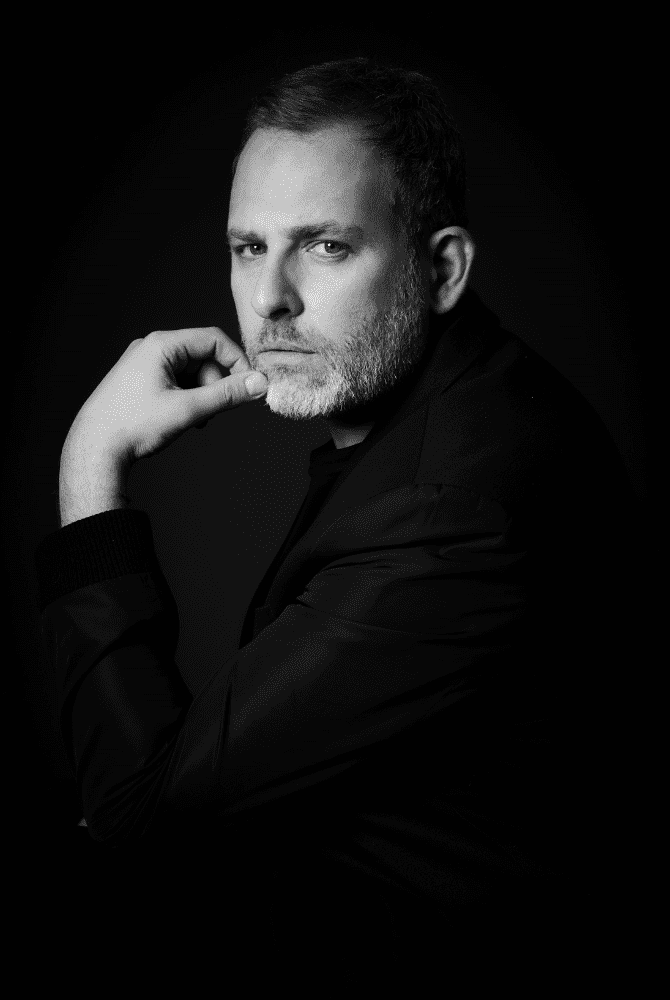 Can you tell us about your beginnings in the industry?
I started as a designer at Elie Tahari. It as my first job in New York City right after I graduated. I quickly became the Creative Director of the label and stayed there for 13 years. Later, I was the Creative Director of Kenneth Cole for 3 years and in 2015, I got the greatest opportunity to launch my own namesake label, Kobi Halperin, which I do successfully, since then. About a year ago I was contacted by Ungaro to join the label as the creative head for the women's collection and was extremely flattered and happy to join the Ungaro team.
What made you want to join Emanuel Ungaro as Creative Director?
Since I was a fashion design student, I always followed and admired Mr. Ungaro's collections. He always intrigued me with his sense of colours, prints and feminine silhouettes. Becoming the creative head for the label was a natural way to close this circle and continue what Mr. Ungaro was doing for so long and adding my own handwriting to it. I am not trying to reinvent it but more so, to recreate its successful moments.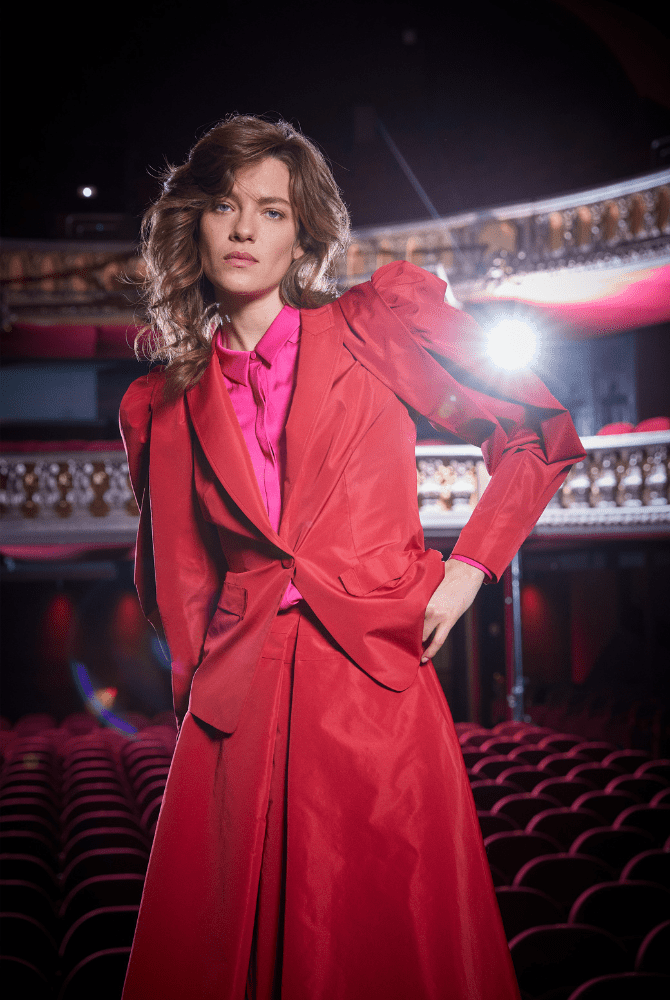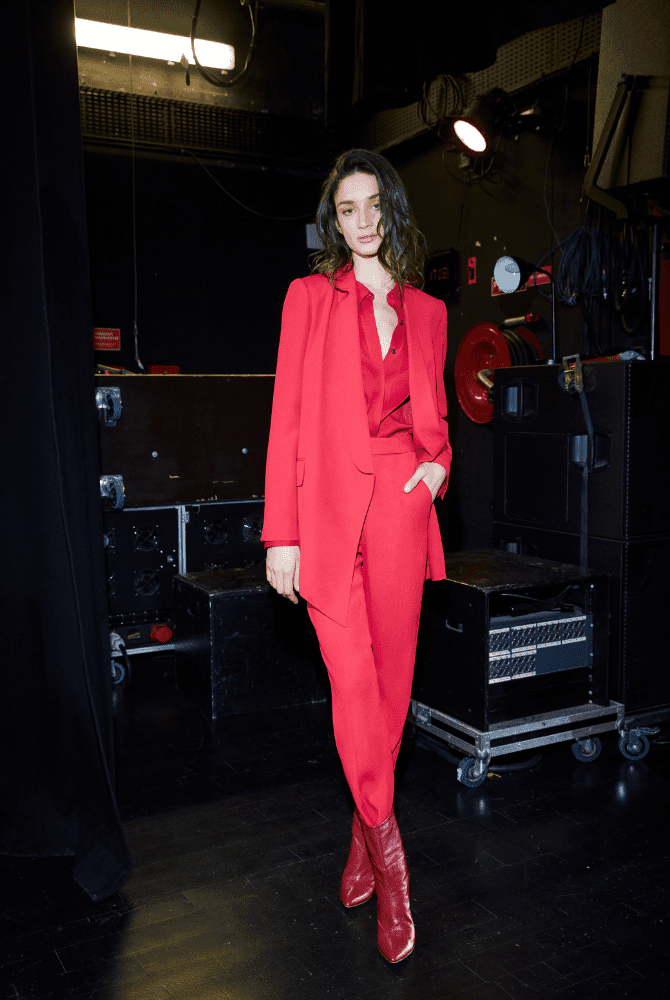 What was the inspiration behind the Fall/Winter '23 collection?
On my last visit to France, I saw an amazing exhibit of one of the largest collections of Lalique. I was in awe of the intricate details, the colours, the materials, and the craftsmanship. It was a stunning display of the decorative genius of its creator, and a profound confirmation of my lifelong love of art history. I applied a lot of this into the creation of the new collection keeping it feminine and intricate.
What makes you stick to a certain formality at the iconic house?
As a designer, I am never trying to be a trend setter. I think the biggest secret is to get to know your audience and cater to their needs. In my case, I love dressing up my women and want them to feel fabulous and effortless, day to night. No woman should feel like she wears a costume. Coming into Ungaro, I spend a long time doing my research in getting to know 'her'. I visited the house's archives to get a better understanding, collected endless photos and read a lot. I took all the information I gathered and added my own spices to the mix.
Which aspect of the creative process is vital to creating details as such?
Research. No matter what my inspiration is, if I don't dive deep enough I never get the results I aim for. I always direct my team and push myself to go further and gather as much information as I can – whether it's to get old swatches, images, colour swatches etc… then I take all that and make it up to date and put my stamp on it.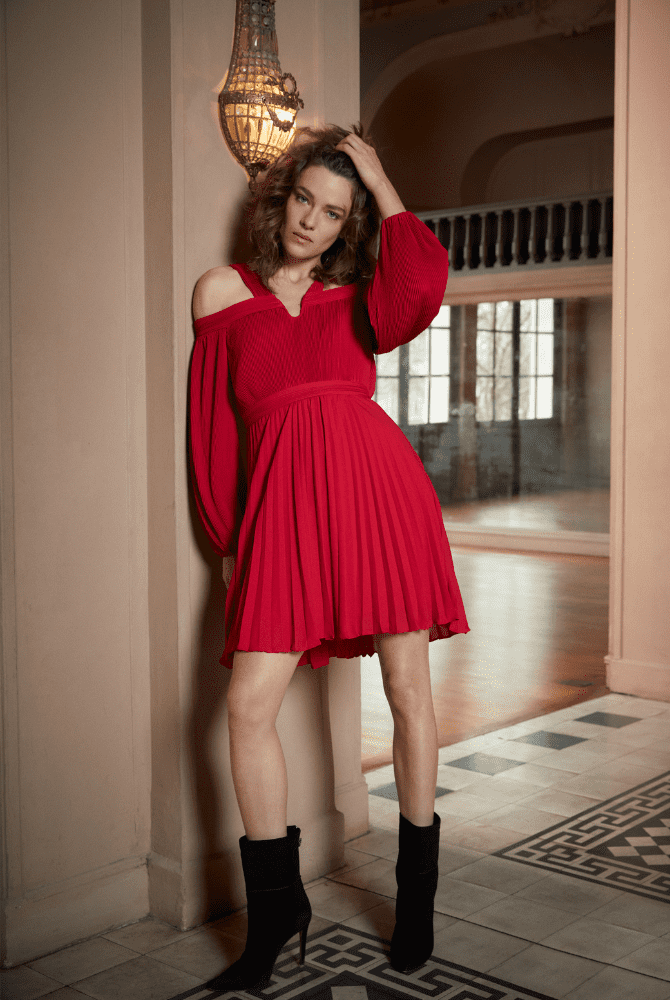 How do you create a collection? What is your process?
My design process always starts with the treasure box I have. I was very lucky to be born to an eastern European family which surrounded me with good quality produce. The attention to details and appreciation to craftsmanship always lead to my creativity. I love being inspired by different cultures and their history. Travel to new places or seeing a new exhibition always triggers the starting point and from there, I will research further and come up with the colour story, prints, fabrics and silhouettes. The mix of my path and my current inspiration always ties together strongly.
Do you have an icon in mind when designing?
I don't have one icon or muse, but all the women in my life will always take centre stage in my creations. The women I meet every day at the stores, my daughter, my family, my friends – they all inspire me in different ways and help me create a whole.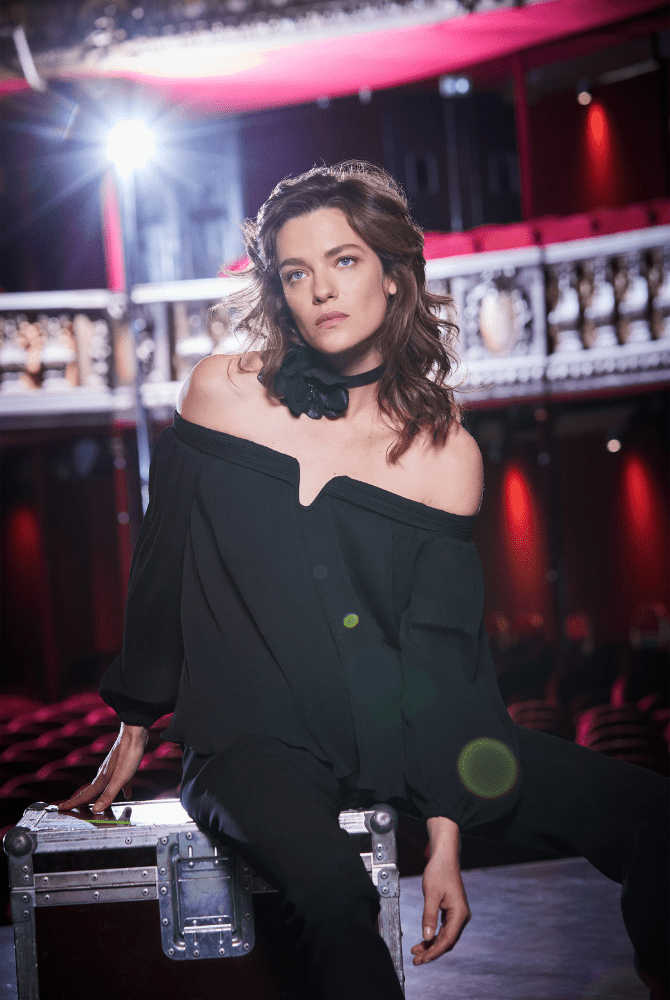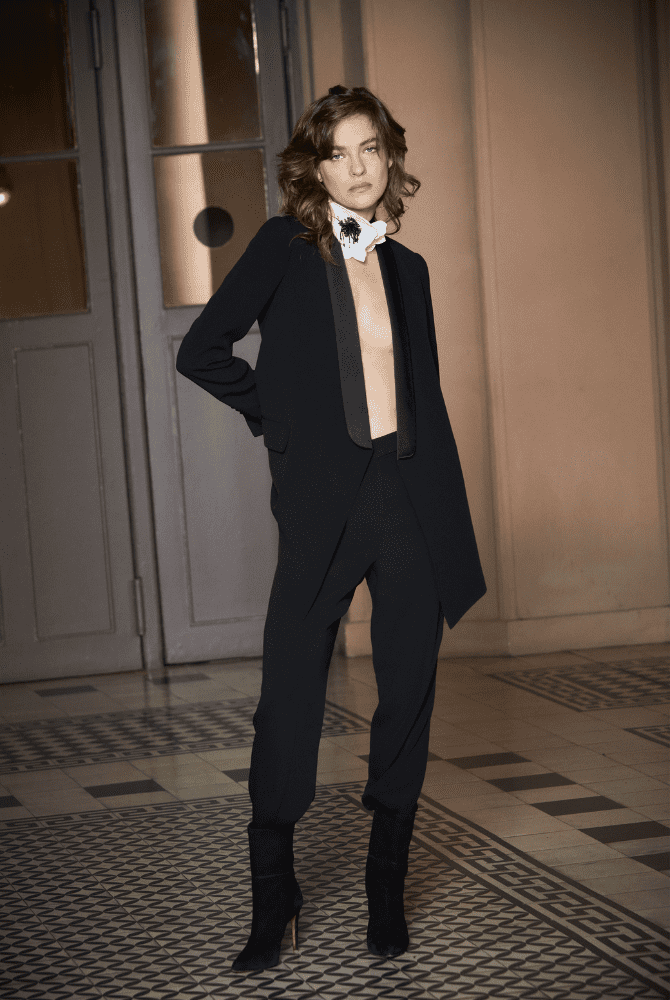 What's your vision of the brand in the current digital and NFT era?
I must admit, I'm a little bit old fashion when it comes to the new age digital and love the older way of creations, but we can't ignore or avoid it and I think we must always stay current. I think the way we communicate with our audience is changing and will keep changing, everything is much more direct and instant. If you don't act quick enough, you miss your audience, so we have to keep this pace.
What's the future like for Ungaro and for yourself?
I fantasize about growing the label. I want to get 'her' back and make 'her' happy. We have a long way to go but we are full of energy to do it. The opportunities are endless, way beyond ready to wear. For myself, I want to keep creating and fulfill myself with the success of both Kobi Halperin and Ungaro.
ALSO READ: FIVE COLLECTIONS THAT WOWED AT PARIS FASHION WEEK.