Sustainability is becoming a greater focus for fashion brands both locally and globally. Driven by engaged and informed consumers, brands are changing the way they manufacture pieces to ensure they're more environmentally friendly than ever before. From going fur-free (like Net-a-Porter and Michael Kors for example) to establishing sustainable practices all the way down the supply chain as at Kering, Zara and Ganni, both companies and individuals are taking much-needed steps to ensure that fashion's impact on the environment is not fatal.
Now, one local brand is following suit. Khulood Bint Thani of BINT THANI is gearing up to show her Autumn/Winter '19 collection (titled 'Bauhaus Influences') in Paris next week during Fashion Week for the first time ever and there's been a huge update to the materials she has crafted her signature pieces in. Discover more in our exclusive interview with the designer below…
You're showing at PFW for the first time — how do you feel about that?
I'm excited about this phase of BINT THANI and to share my ideas with the rest of the world.
What do you hope to get out of PFW?
Our participation is mainly focused on building business relationships and to position the BINT THANI brand, which is designed in Dubai with the international market in mind.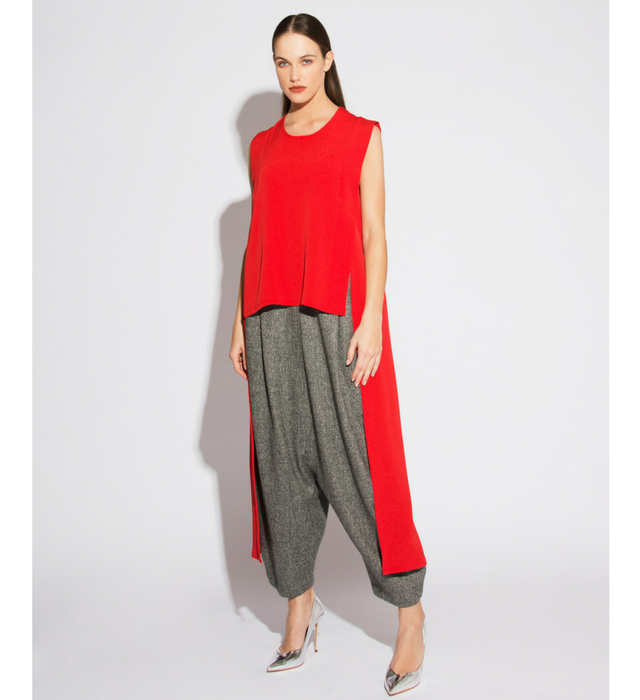 How have you kept the codes that are specific to the brand's DNA whilst infusing new ideas in this new collection?
Dubai's modern character has been always been infused in my work, especially its architecture. This has always been communicated in BINT THANI ready-to-wear collections through its clear lines and silhouettes.
Where did you source the fabric?
All the fabrics for this collection have been carefully sourced from Japan, and all the fabric that we are sourcing at the moment has OEKO-TEX® certification.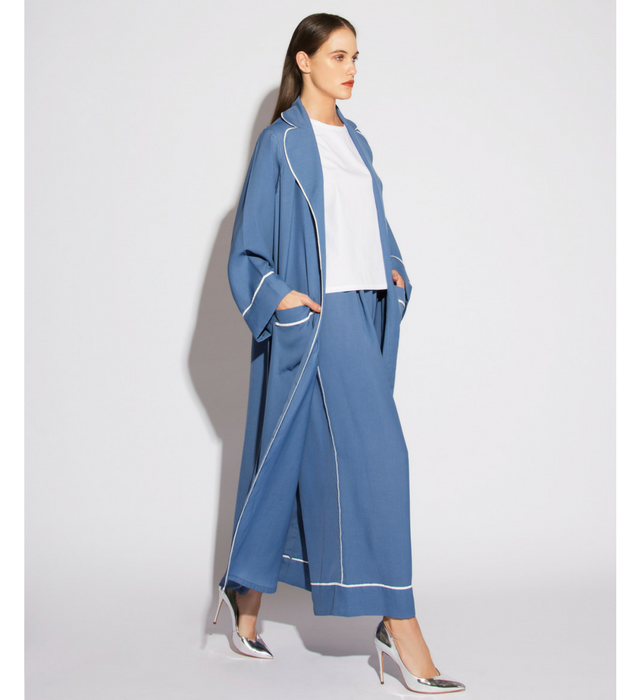 How did you decide on which sustainable fabric you wanted to use? And what makes it sustainable?
I would say it wasn't really easy to find the right suppliers but after intensive visits to sourcing exhibitions I found one who has the OEKO-TEX® certification. This means the fabric was tested for harmful substances and produced sustainably in accordance with OEKO-TEX® guidelines.
What has been the reaction of your UAE clients to your new focus on sustainability ?
People in the UAE are very much open to what's new and innovative and they do appreciate when the product has an added value, which is the merge between design and sustainability.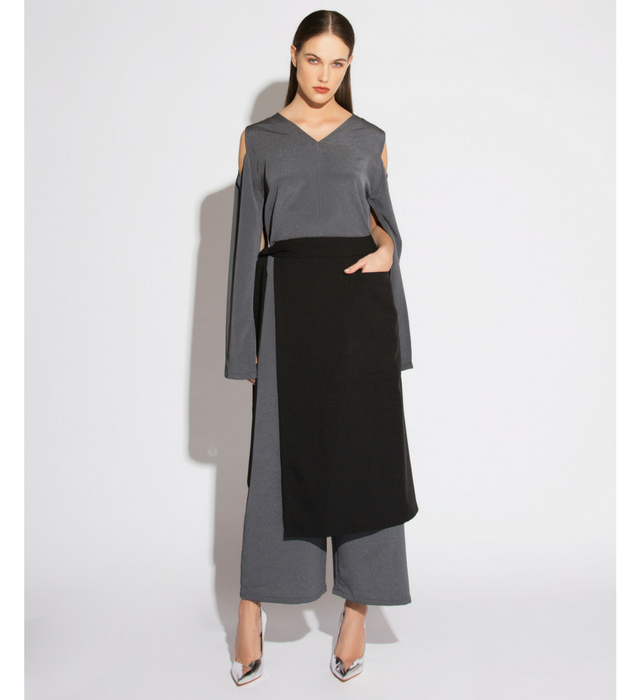 What are your thoughts on the Middle East fashion industry's attitude towards sustainability?
Sustainability is a wide world: it could be an eco-friendly fabric, it could be clothes up-cycling or it could be preserving an old handcraft. Being socially responsible is meaningful, if you are a consumer or a business.
What else is coming up for the brand this year?
Aside from the international participation in Paris Fashion Week, I would like to focus more in the UAE and Saudi Arabia (Jeddah and Riyadh, in particular) as main markets for the brand in the region.
BINT THANI will show at Paris Fashion Week from March 1-6, 2018.