Azzi & Osta is a brand that needs no introduction. The Lebanese-bred label is the brainchild of George Azzi and Assaad Osta who together, have combined their creative forces to become of the most recognised brands in the region, today. With a celebrity following that already includes Kendall Jenner (remember that white festive ensemble in 2017?), Beyoncé (who opted for the duo's designs for a pre-Grammy party) and Cardi B (who chose to wear an eye-catching red gown during the 2018 MTV VMAs), plus an exceptional reputation on the Haute Couture front, the design duo can only go up from here.
How do you combine your creativity with innovation and tradition?
The foundation of our work lies in tradition and, in particular, deep respect for the principles of Haute Couture. Haute Couture is the essence of our brand, and it cannot exist without tradition. Our creativity stems from the inspiration of the past reimagined for the present, and this is where being innovative comes in. It is a state of mind, the mastery of fusing the history with the vision of the future to achieve modernity and relevance.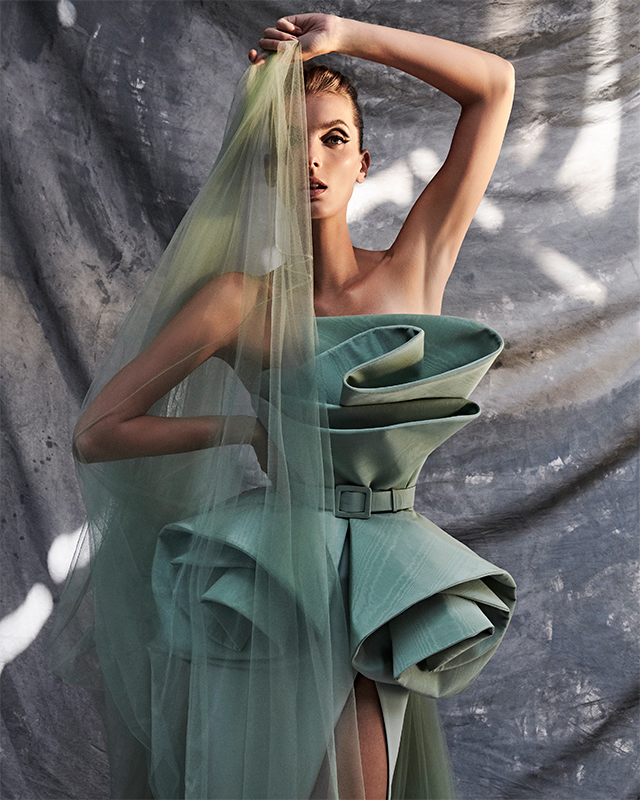 What kind of role does Haute Couture play in your life?
Haute Couture allows us the freedom to express our creativity as artists, to translate dreams. It is the core principle of our brand and lends itself to our ready-to-wear collections as well; the two are irrevocably interlinked through Haute Couture yet adapted to meet the lifestyles of our customers.
Could you outline your vision in the future?
Our vision is to establish a global renown brand, created in the Arab world, enjoyed by women all around the world. We launched our ready to wear line nearly one year ago. It has performed exceptionally well in some of the best boutiques in the Middle East, in Europe, and this is very exciting for our growth. In parallel, we continue to perfect our art of couture, to bring dreams to life. To have our "art" respected by costume designers, collectors and featured in museums- this would be wonderful.
What are your main influences?
Sometimes a moment in history, although often a memory or daily scenario, a colour or a photograph that resonates with us — we look at the unconventional for inspiration.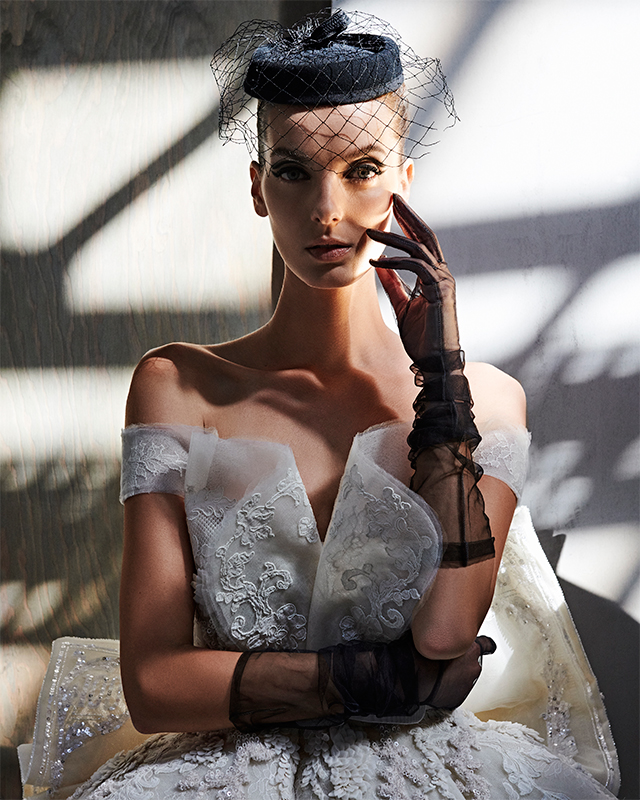 What are your inspirations for the main collections and the brand extension?
Our Haute Couture collections tend to be based upon a period in time that we love to reimagine for the present day. Whereas for ready-to-wear, the inspiration is more emotive, an expression also from a moment in time, but more about a mood or a style that was evident and which we reinterpret.
How would you describe the relationship between Azzi & Osta and the world Haute Couture?
It's a world we love, where we are set free and, a world that we feel we belong to. Haute Couture with all its rules challenges us to keep striving for perfection and to push artistic boundaries. And, it is a world through which we hope to gain admiration for our work, to be discovered and embraced by notable industry influencers. In our changing world today, it is a practice that we feel we must promote and protect.
Why does Paris inspire you?
Paris is overflowing not just with history, but with an enigmatic energy — we come away with an abundance of ideas whenever we are in the city. Let alone, it being the city of fashion, the home of Haute Couture and the place where many of the biggest brands found their first steps. It is the place that everyone looks to for fashion.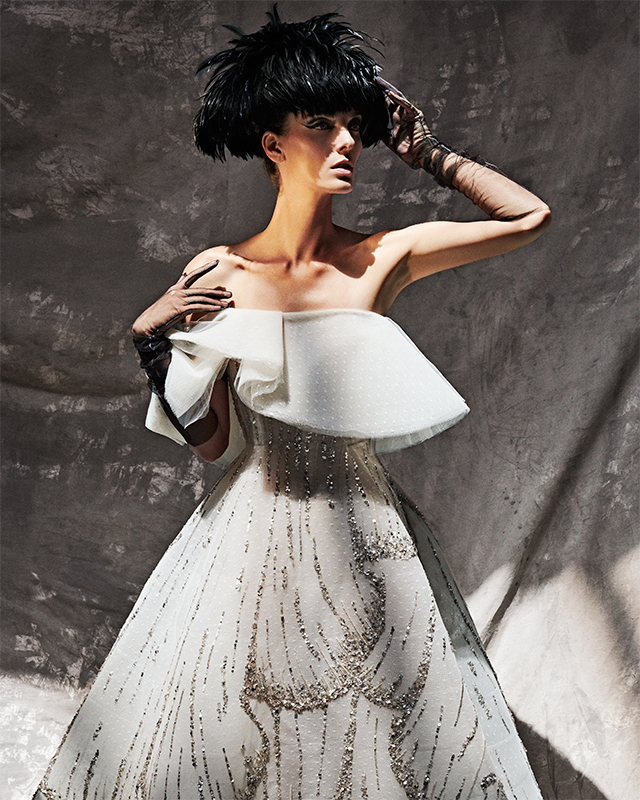 Is Lebanon still an inspiration to you?
Always! Lebanon has gone through so many civilizations, and it is the reason we love history, art, and architecture so much! It is where our passion for the design started because Lebanon is so rich in culture, ever-evolving, weaving history into its layers.
How important is the presentation in the dialogue with your audience? Would you describe a fashion show as performance?
With Haute Couture, a designer should invite his audience to escape for a while, to get lost in a dream. So, a presentation or show becomes the stage where the storytelling is comes to life. A design isn't what it is in Haute Couture if it is not seen in motion, through an act, or the reimagination of a moment in time.
Did you ever think you would achieve the amount of success that you have together?
We always hoped that we would stand out because of the aesthetic that we bring together although we didn't anticipate that our customers to react to it so quickly, especially in response to the ready-to-wear collection. The reception has been incredible, and we are very grateful, but it is not just about us, it is our team that has made this possible.
Has social media been a major factor for luxury business?
Social media and luxury can be viewed as a dichotomy. However, we consider this technology as an enabler. While we are a relatively silent brand when it comes to social media (our primary platform is Instagram) it has provided us with a window to the world to show our collections, it has enabled us to connect with fans of the brand and to grow our customer base and, it has brought us a lot of exposure.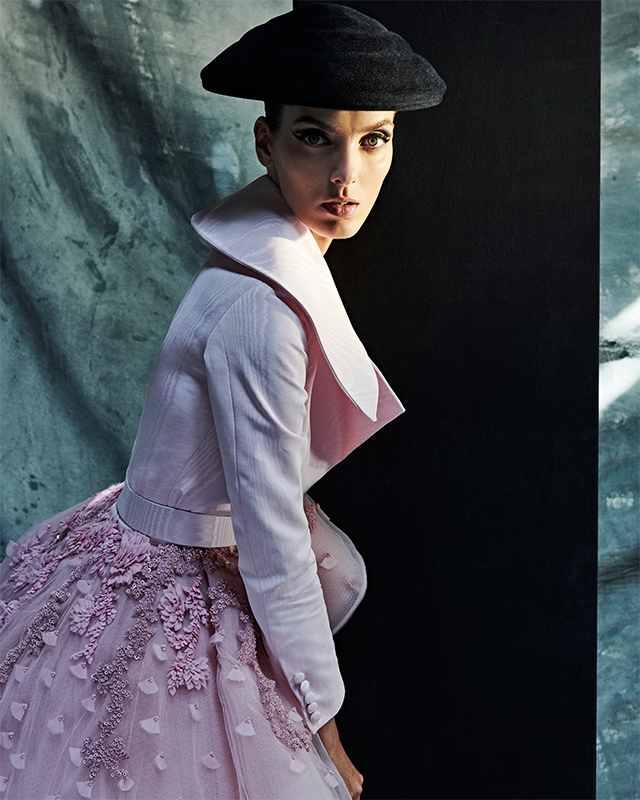 What is it like to work together?
We always say that working together is one of the main reasons that we consider our designs are well received. We combine the artistic, the commercial and, the dream. Two minds that think alike and are complimentary yet with a duality that creates harmonious energy to push things forward.
Inside the ultimate opulence of Azzi & Osta, do you enjoy this area of your design work?
We enjoy the reactions to our creations, we enjoy meeting our clients and becoming friends with them, we enjoy the exposure and meeting industry experts, but now and then we find ourselves happy in our creative space surrounded by calm.
What are current biggest markets for Azzi & Osta?
For Haute Couture, our customer base is most established within the GCC; however, Russia, the USA, Europe and China are all growing fast as is our presence through ready-to-wear which is currently available in boutiques across Asia, the USA, Europe and the Middle East as well as with key global online retailers.
Five things we want to know about the world of Azzi & Osta?
1.    We are "Always On" — always in creation mode!
2.    Storytelling is our way of life
3.    We are anti-fur and exotic skin
4.    We celebrate female empowerment
5.    Giving back is our credo
What is the process of creating a Haute Couture dress?
Our process changes depending upon our inspiration, sometimes we start from the fabric as a base, other times it could be the colour and often an image of how we would interpret an idea, then we sketch the silhouette, create the artwork for the embroidery, work on the fabric manipulation, draw the details and start putting together the pieces. Each creation is a work of art with many steps to the process.
What is the secret of making an iconic Haute Couture dress?
Stay true to the brand's DNA; keep it timeless, make it appear highly orchestrated yet effortless. Evoke a sense of wonder as to how it was made, unlock emotions and ultimately bring the dream to life.
What is the DNA of the Azzi & Osta brand?
Our signature style is fine noble fabrics manipulated to form sculpted silhouettes, timeless with a mid-century feel juxtaposed against a modern eclectic edge, finished with exquisite hand embroideries and fabrics that capture a lightness of motion. The structure set against lightness represents the duality of our creativity and the DNA of the brand.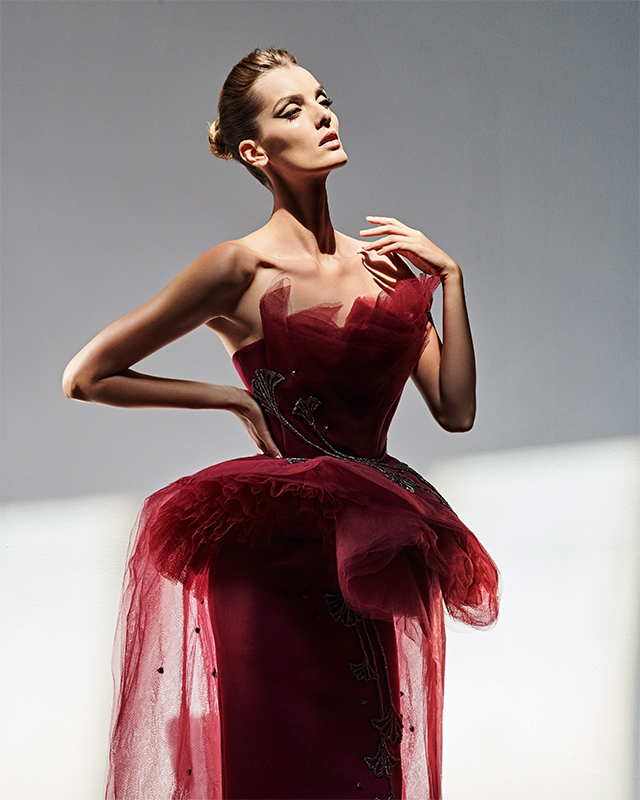 In this digital age, what do you think about where fashion is right now?
The digital age has allowed new voices to appear, fresh styles to be expressed, yet it has also brought back forgotten legacies. Fast-paced, it speaks to the consumer directly and helps brands tell their story at scale. This accessibility has also transformed the way people shop, and it has enabled customers to have the product in their hands at two clicks and often within 90minutes in some cities in the world- this is surely progress.
Any beginning ideas in the Middle east for next season?
We have many clients from the Middle East, so we always hold the region in front of mind. Watch this space!
Now, read our exclusive interview with August Getty.