The universe of cinema has long been a source of inspiration for Alexandre Mattiussi, AMI's founder and creative director, and it was conveyed in the designer's latest campaign for Spring-Summer '21. In a series of captivating images, shot in both colour and black-and-white, Mattiussi gathered an ensemble to take part in a minimalist shoot that is as intimate as it is inclusive.
The effortless elegance of the collection itself (with silhouettes referencing the 70's and 90's), is evident throughout the campaign and the designer exclusively speaks to BURO. Middle East's columnist, Farouk Chekoufi, on the new captivating campaign, the inspiration behind creating collections and the current state of fashion…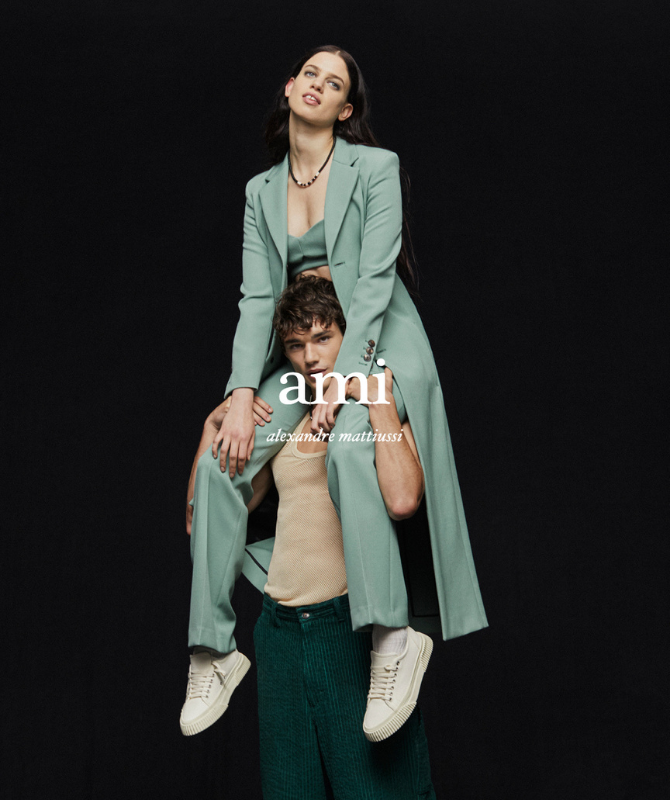 Would you say that AMI's DNA is definitely sharp and Parisian?
AMI's DNA is definitely Parisian. My inspirations change every season, they can come from an old movie, a theatre play or even a modern TV series. What will never change is the inspiration and energy that Paris and its people give me. And I am not talking about fashion or arts people, but the regular guy or girl that I see on the street… and those are the persons that I make clothes for.
You embody a very Parisian look and feel, chic and casual, which is your vision of your last advertising campaign…
The latest campaign features the Spring-Summer 21 collection that is indeed on the casual side, but still very chic; and I wanted to enhance the effortless elegance of its clothes through a beautiful campaign. As for my vision, I was influenced by the aesthetic codes of some of my favourite photographers — Richard Avedon and Irving Penn, as well as Michael Bailey-Gates, the lens behind this campaign.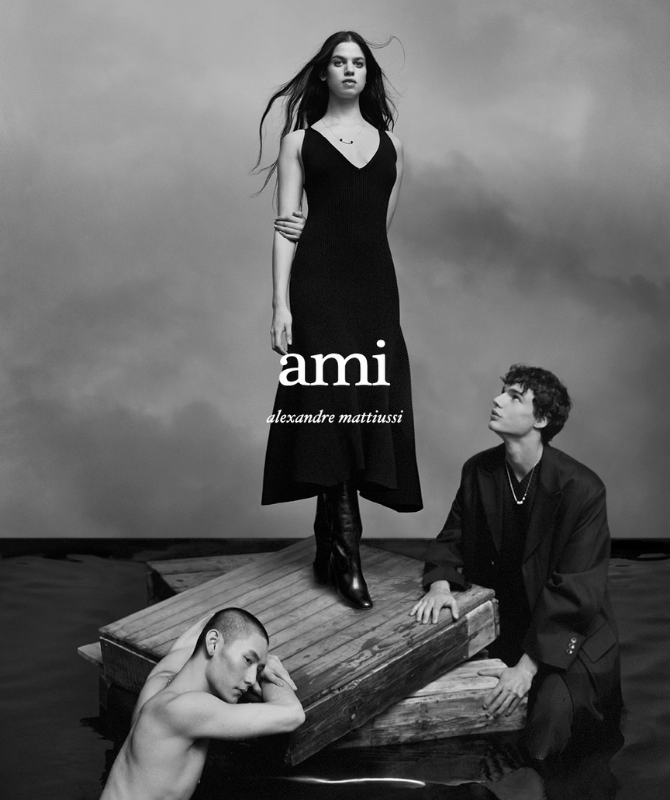 After ten years of creation, and your magic number is nine, what does the process of creating a collection look like? What inspires you?
AMI is a story that is written every day, but I believe that although 10 years have passed by, we have a strong DNA that can be found in every collection and there are definitely similarities in the way I create each season as well as my inspirations. The reason why is my desire to keep creating "real life" pieces, that are simple and elegant at the same time: a well-cut coat, a simple turtleneck, carrot pants. Those pieces come to life thanks to "simple and everyday" inspirations. As I was saying, real people inspire me enormously, whether it's my friends, my team, or people that I pass by on the street.
How do you look at current fashion, in these so complicated times?
I feel that after a period of flying low because of the ongoing health crisis, fashion has started to rise again as a getaway to better times. The collections are bringing flowers, bright colours and beautiful fabrics into the game once again and I feel this is a message of hope for better times.  I believe that we're heading into a brighter future, so for the moment we — as individuals and as an industry — can only learn from this experience and become better than our past selves.
In your rich heritage, what is your stylistic grammar?
I don't feel that I have specific fashion codes but, in any case, the most important thing for me is to stay faithful to myself and my own style, and never forget my "basics". These are a white t-shirt, a well-cut coat and a nice pair of sneakers, also in white. I know that my style can evolve but I am sure that I will never wear clothes that I am not comfortable with.
Also, read more about our exclusive interview with French designer Marine Serre.