Level Shoes recently launched the ultimate shoe lovers' app and now, the easy-to-use virtual shopping experience is being celebrated with a four day extravaganza at the Level Shoes store in The Dubai Mall.
Taking place from November 18-21, Level Shoes has transformed into a curated digital space with highly stylised visual content accessible through dynamic QR codes linked directly to purchase from the app.
The four-day experience will be a sneak-peek of what users can expect from the new online offering.

In addition, you'll come across artworks of 12 selected items from Level Shoes' styles in-store, ranging from designer shoes to sneakers to accessories and handbags, done by three students from Zayed University's College of Art and Creative Enterprises. As Level Shoes is a home-grown brand, the partnership with students from the university further highlights its commitment to supporting other emerging talents.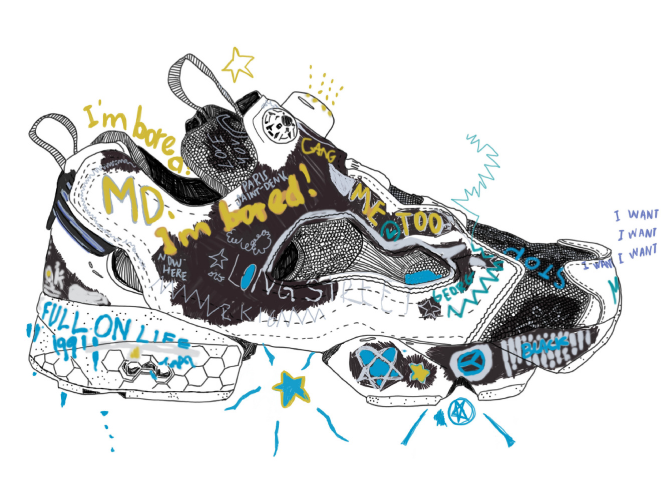 The artists include Maryem Sultan Ali Ibrahim Almannaee, Moza Saif Ahmad Bin Kadra Alfalasi and Maram Mohammed A Alshahrani, and you'll come across the artworks in the center of the central activation space at the launch.

Now, discover what might just be our favourite footwear drop this season.