Alexander McQueen are known for giving us fans in the region an exclusive treat, such as when the luxury fashion house launched an entirely exclusive handbag collection. Now, the British brand has launched another exclusive pop-up in the region, and luckily, you have two more weeks to get your hands on the products.
Held at Level Shoes, the region's footwear and accessories haven, the exclusive pop-up is an immersive yet captivating experience that offers a bespoke collection of its Oversized Sneakers and Tread Slick Boots. From signature bugs, beetles and hand-embroideries in gold bullion to jewelled or in colours inspired by their glittering iridescent surfaces, the options are just endless.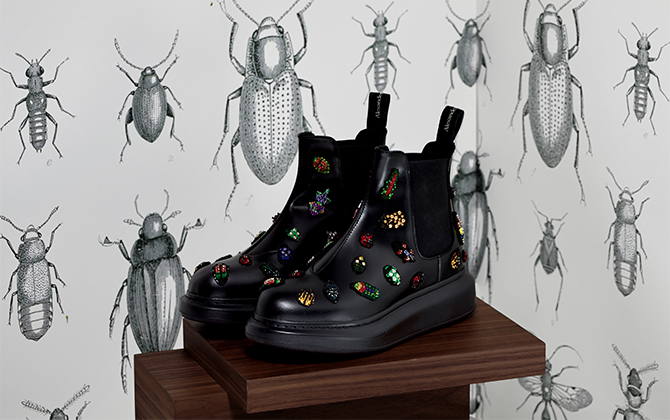 Whilst our eyes feast on the products, the pop-up space in itself is innovative as each wall conveys a printed image featuring creatures, created in the McQueen studio in London.
Also, to draw on the house's love of nature and keeping in line with its advanced technology, the exclusive pop-up features an augmented reality experience, where a dedicated app will enable customers to trigger the beetles, causing them to move delicately across a footwear product of choice.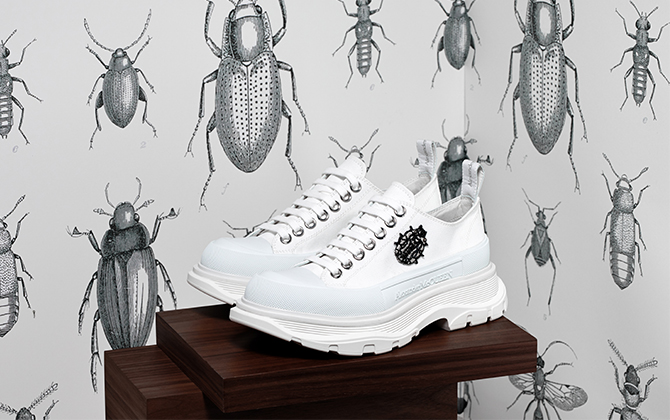 The Alexander McQueen pop-up will be exclusively available at Level Shoes in The Dubai Mall until January 28, 2020.
Now, find out which celebrities are already fronting Alexander McQueen's new 'it' bag.