2021 marked a record number of fashion collaborations amongst heritage houses – think Gucci and Balenciaga's 'Hacker Project' and Versace and Fendi's 'Fendace' – that truly resonated with fashion fans across the globe.
Now, we're only in February but we've already seen a plethora of fashion collaborations dominating the circuit such as Balmain X Barbie, Loewe X Spirited Away, Marina Rinaldi X Marco De Vincenzo and plenty more. And it doesn't stop there.
Below, read all about the fashionable footwear collaborations that are as killer as it gets…
Jimmy Choo X Mugler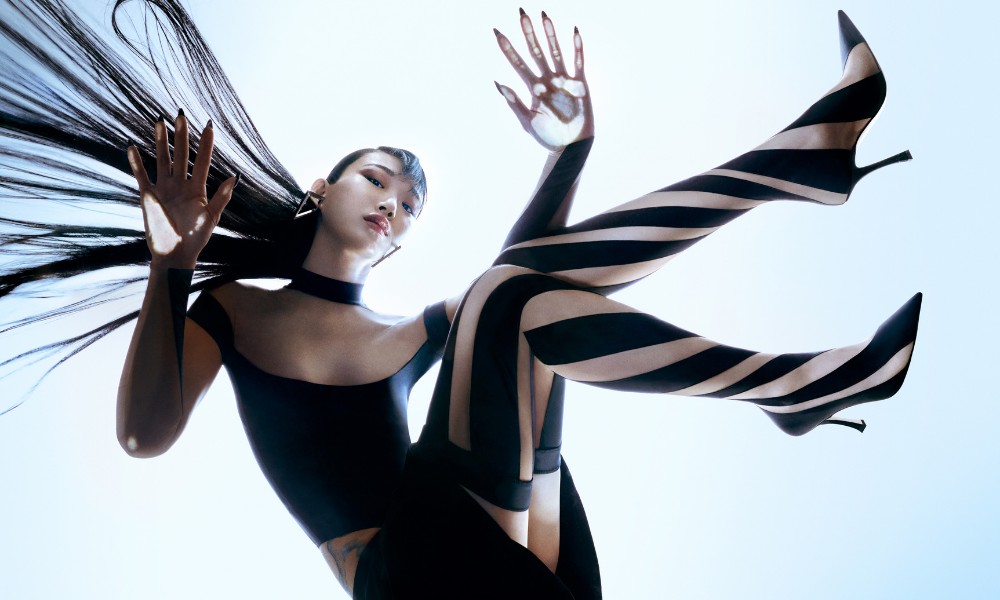 Ready to indulge? Trust us, you'll want to once you come across the Jimmy Choo X Mugler collab. In a move that ups the ante, Jimmy Choo's Sandra Choi teams up with Mugler's Casey Cadwallader on footwear styles you'll never know you always needed. Glamourous, sexy and statement styles are very Mugler and quintessentially Jimmy Choo.
Louis Vuitton X Nike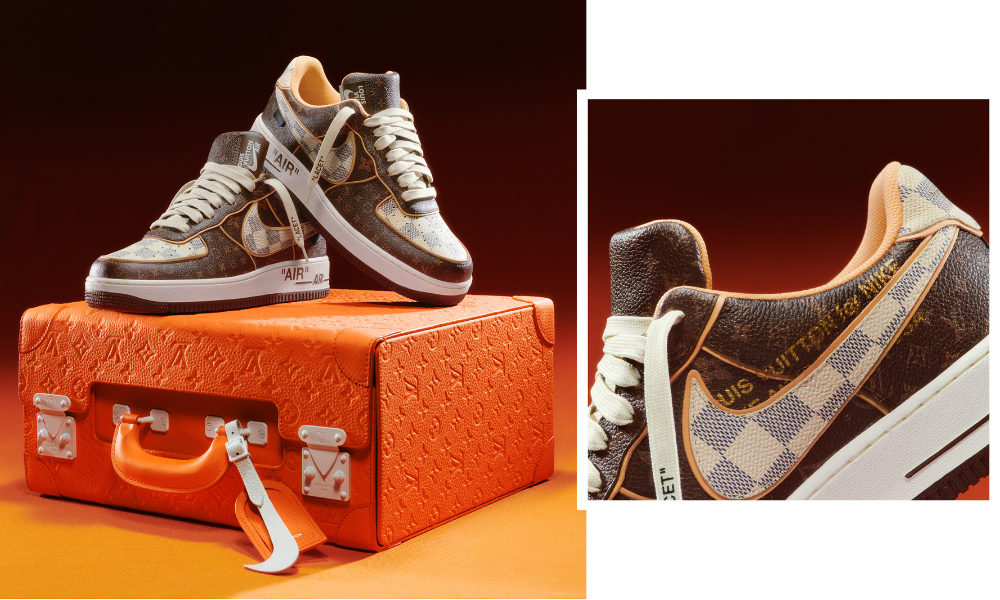 For Spring/Summer 2022, Louis Vuitton collaborated with Nike on bespoke Air Force 1s – and we knew all sneakerheads (us included) would want to get a pair. Crafted with the trainer's classic codes and Louis Vuitton's insignia and materials, the sneakers pay homage to the hip-hop culture that shaped Virgil Abloh, Louis Vuitton's former Creative Director, who sadly passed away in November 2021.
The leather low tops feature Abloh's signature "Air" quotation marks and Louis Vuitton's iconic Damier Ebene pattern. Recently, 200 pairs have been auctioned at Sotheby's, which garnered a record-breaking $25.3 million with proceeds benefitting The Virgil Abloh™ "Post-Modern" Scholarship Fund.
Miu Miu X New Balance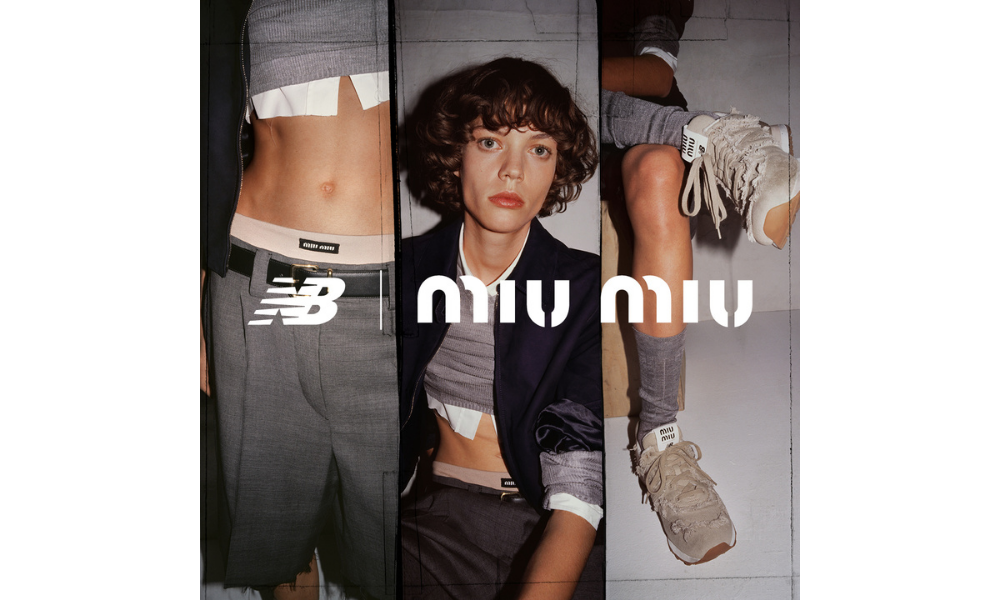 Debuted on the Spring/Summer 2022 runway, Miu Miu revealed its latest footwear collaboration with New Balance. Designed with reinvention and reimagination in mind, Miuccia Prada reworked New Balance's iconic 1980's 574 sneaker – a wardrobe classic for over 30 years. The collaborative model is made in Italy and co-branded on the tongue with stacked New Balance and Miu Miu logos, and are now available in dark-wash blue, optic white and khaki brown at Miu Miu stores worldwide.