Rem D. Koolhaas has just opened his first United Nude store in The Dubai Mall's new Fashion Avenue extension and to celebrate the designer flew into town to meet with customers and press, to share more about his vision of footwear. "I'm allergic to chit chat," he tells us with a laugh, adding that one of things he liked most about his Emirati clients was that "they have real conversations."
For the designer (whose uncle is famed architect Rem Koolhaas), a physical store is still crucial to customer experience — "We're not living in the age of consumption anymore, we're living in the age of experience," he tells us — and this is evident in its minimalist-meets-futuristic design concept. We caught up with Rem just outside the space earlier this month to find out more about his unique approach to footwear…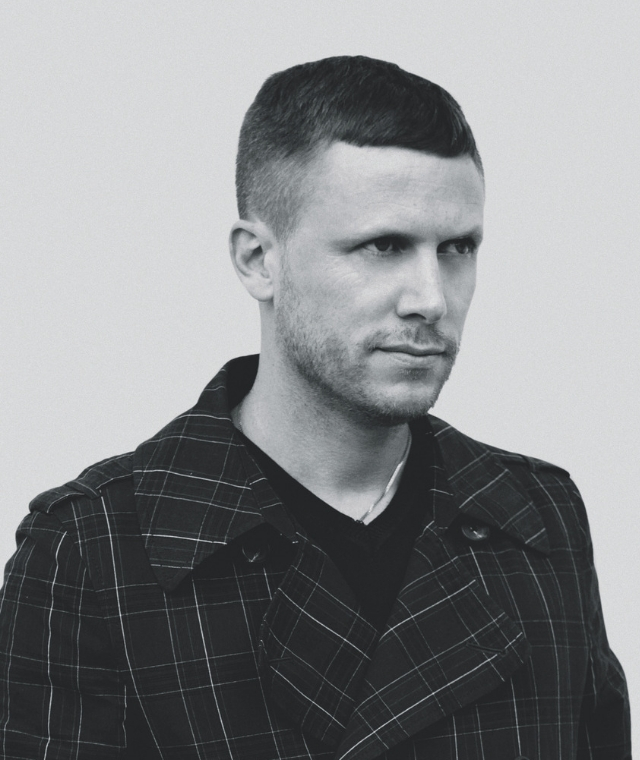 Why was now the right time to open a store in the Middle East?
We were approached by a local partner here many years ago and they came back to us recently. We thought if we were going to open a store it should be in The Dubai Mall. We were looking at other locations at first as well [however] I think Dubai Mall is the place to be. I'm really attracted by this region because I see that there's multiple cultural layers here. When we had the Emirati VIP women come and visit the store, they're incredibly well educated, sophisticated and have a great sense for art and design and in their art and design sense they're not conservative. It's really great to see the really beautiful, more traditional clothes with United Nude shoes. I like the simplicity and timelessness of something with a futuristic element.
There's always been a good response to the brand from locals and tourists. It's popular with tourists because you can't get the brand everywhere and it's not crazy expensive either – we say exclusive by design and not by price so we try to make shoes affordable. I think it has been a good click from the beginning so it didn't need a lot of work, it was already a good match.
How would you describe the aesthetic of the brand?
We are a leader in architectural footwear, and I think we are also experimental and a true collaboration brand. We are modern, we are exclusive by design, not by price – I think we are a brand of the future. That's what it is. But I do think the future is now. I'm not really a fan of retrospect design, I mean I like classic things but to bring things back, like with brands that one season are modern and the next are retrospect, I think why would you want to do that? You should move forward. I understand that there's a commercial aspect that people want to be familiar with things but that's just also a lack of information or education. I think it is the responsibility of the designers to work towards the future and educate the consumer and I don't see it enough. If it's real craft and it's traditional then I get it but if it's mimicked then it's fake and kitsch.
Given the structure of the shoes you design, have you had to develop any specific production techniques to facilitate their making?
Totally, yes. For the first shoe, the Mobius shoe, the plastic that we wanted to use for the heels to make them thin enough was a fibre-reinforced nylon with long fibres in it which needed hardened steel moulds. Shoe makers don't make hardened steel moulds so we went with a car part mould maker, and the moulds were way more expensive so we spent an awful lot of money for them.
And then for the Nova shoe we made with Zaha Hadid I wanted to make the whole upper in sort of a rubber moulded shape but I didn't want to have any parting lines on it [which you get as a result of the mould opening]. So, I looked around at objects to see what didn't have parting lines and I found that a rubber duck doesn't. So I studied how a rubber duck is made and it's made in a different type of mould where they pull the whole thing out of the mould when it's hot and it comes to shape. That's also how they make the really cool Manga collectible toys. So we went to look for a factory that makes these toys, because they are the highest level, so we ended up with a toy maker to make the upper of that shoe. No one else had done that before for the production of shoes — we made 300 pairs for that collection.
We constantly use materials we have never used before and push boundaries and innovate. It's a continuous process which makes the work way more interesting.
I saw inside that you have a line of vegan sneakers…
You know what, a lot of sneakers are vegan. We have vegan sneakers and they're cool and they're different from other people's sneakers but one of the reasons for sneakers to be vegan is so you can wash it. If it has leather on it, it's harder to wash because the leather has oil in it which will dry out [when coming into contact with water]. So we made the shoes, not just because we wanted to make vegan sneakers, but also because they're practical.
On that, is using sustainable materials a focus for the brand?
We don't use real fur for instance. Sometimes we've used some skins but, and it's not that I'm not a fan of snakes, I'm not a fan of cruelty. If you use cow leather or sheep leather, it's a bi-product of the meat industry but with fur… I have never in my entire life had a leather jacket because I wasn't comfortable putting myself into one. It's a bit morbid.
The brand is 15 years old this year — how has it developed in that time?
So much. I'm still working my butt off that's for sure (laughs). I'm also the face of the brand so I have to be everywhere, that's my job. And since we're growing and opening more stores, I'm checking the stores and doing activations. It's a lot of travelling. The travelling is my least favourite part actually. I'm so much happier to be at home with my kids, painting.
Now, see Malone Souliers by Roy Luwolt's four exclusive styles for Saudi Arabia.