Just when we thought we didn't need another reason to plan a visit to Level Shoes – the globally-recognised haven for footwear enthusiasts opened the doors to Crep Protect, a store you'll need to add to your agendas, stat.

If, like us, you're looking to up your shoe care game, Crep Protect is an innovative shoe care brand that has finally opened its first-ever retail experience in Level Shoes. Offering a full range of products including its iconic Protector Spray, you'll also be able to shop its 'Cure Cleaning Kit', 'Crep Protect Face Coverings', 'Sneaker Shields' and sneaker cleaning wipes (which sneaker fans will receive a free box on their first visit to the store).
Taking your experience to the next step, the new Crep Protect store doesn't only offer sneakerheads coveted products to keep your kicks fresh but as well, will bridge exciting in-store activations and a booming sneaker culture.

To enhance the customer experience, Crep Protect introduced its signature waterfall (providing a ground-breaking backdrop for all you social media content creators out there), its Sneaker Crate Screen Wall (an interactive visual installation showcasing the latest sneaker and product content), and Sneaker Ninja, a free in-store game that offers you a chance to compete for some of the month's most coveted sneaker drops.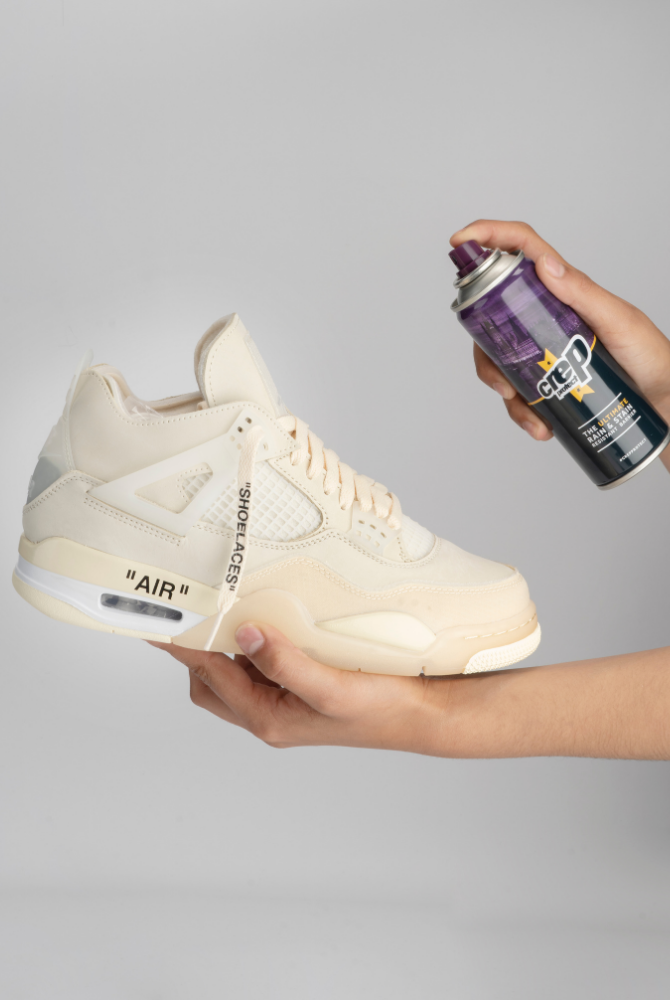 The three-dimensional structure boasts an inviting space, one that was designed by the architectural and interior experts, External References. And if you're been to Presentedby (Crep Protect's sister brand also located at Level Shoes), then you know you're in for a treat – both visually and physically.

What are you waiting for? Head to Crep Protect at Level Shoes in The Dubai Mall for everything you need to keep your kicks fresh and clean. Crep Protect products are also available online at Levelshoes.com and on the Level Shoes app.