H&M has declared a momentous union with the legendary Mugler house, heralding their next designer collaboration with pride. Mugler's enduring appeal has always been its boundless embrace of a diverse array of characters and beauty types, and now, with this exciting partnership, the door is being flung even wider. Under the visionary guidance of creative director Casey Cadwallader, the collection is set to feature an exquisite blend of womenswear, menswear, and accessories. The stunning assemblage will debut on May 11, 2023, in a handful of select stores and online, inviting fashion enthusiasts everywhere to indulge in the Mugler-H&M extravaganza.
This collaboration is the very embodiment of Mugler's essence. For decades, the Mugler house has been a fearless pioneer, a rebellious maverick that champions the freedom of expression, exudes high glamour, and exudes an undeniably bold style. From its inception in 1973 by the visionary French designer Manfred Thierry Mugler, the brand has been a trailblazer, anticipating the contemporary themes of body positivity, gender fluidity, transformation, and unbridled confidence that pervade the fashion industry today. In 2018, American designer Casey Cadwallader joined the house, revitalizing its aesthetic and bolstering its legacy with an impressive lineup of instantly recognizable garments. The Mugler narrative is one of avant-garde runway shows, of haute couture that dares to defy boundaries and of visionary takes on beauty that transcend limits. With a focus on the otherworldly, the non-binary, and the technological, Mugler continues to be a driving force in fashion, pushing boundaries and sparking inspiration at every turn.
he collection's silhouette is unmistakably Mugler, featuring the brand's signature strong shoulders, an emphasis on the waist, and a celebration of the curves and lines of the human form. It's a tribute to confidence, showcasing the House's timeless design language. But in a nod to the House's founder and his extraordinary vision, Casey Cadwallader has added a series of limited-edition archive remakes to the mix. These carefully selected pieces evoke the golden age of 80s and 90s catwalk drama while retaining a contemporary resonance, bearing testimony to Mugler's central role in the history of fashion. Each item in the collection represents a moment of fashion history, a chance for fans all over the world to own a piece of the brand's extraordinary legacy.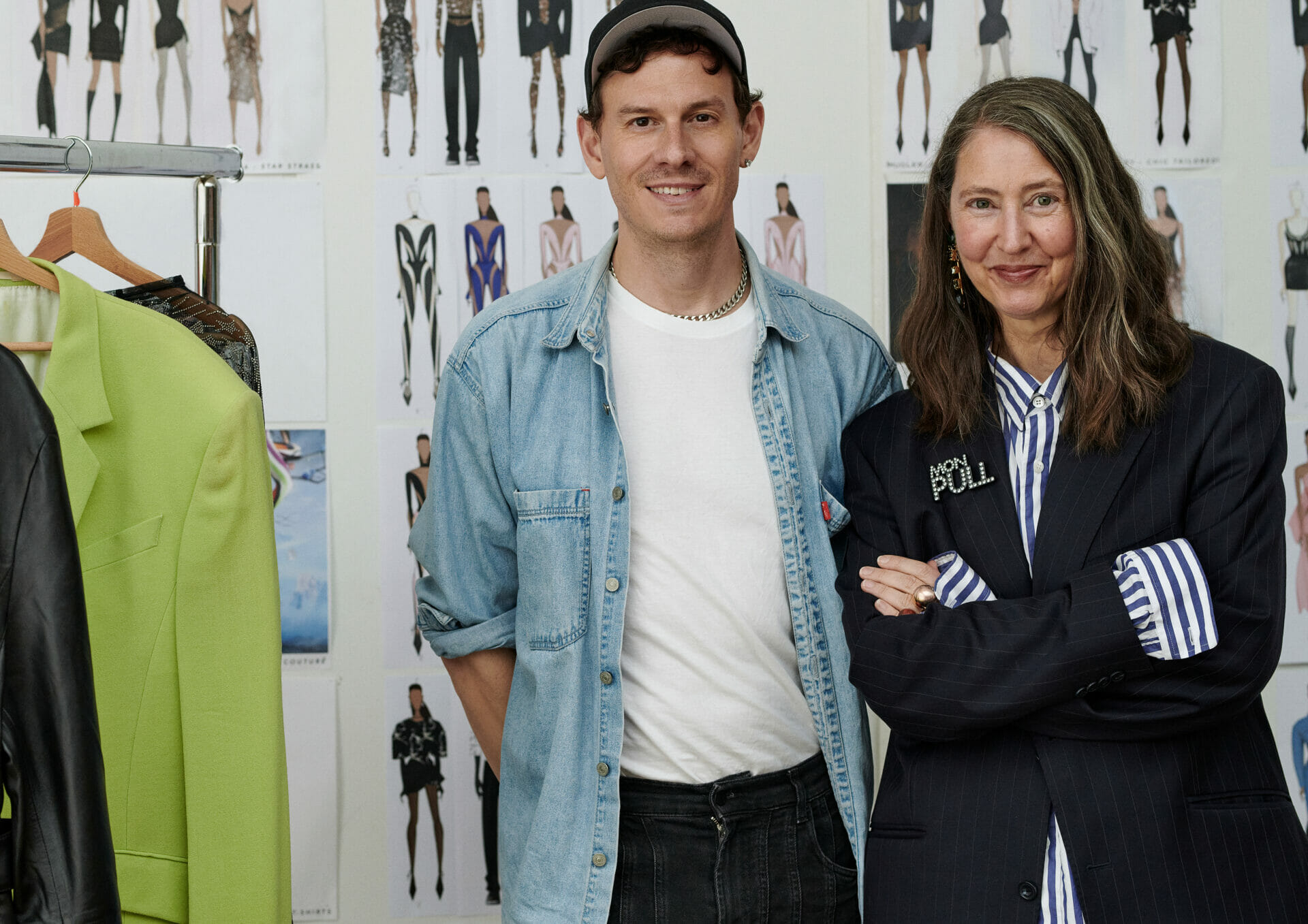 ALSO READ: BEYONCE AND ADIDAS ARE BREAKING UP.