Not that we're over Moschino's Fall/Winter '20 Baguette Clutch and Croissant Bag or Viktor and Rolf's Spring/Summer '22 hunched and high-padded shoulders at Paris Couture Week but with originality and self-expression making a statement in the fashion industry, weird fashion staples are also becoming the new normal on the agenda. Trends in the fashion world are becoming more…CONFUSING, let's just say. After plastic clothes, eye jewellery and several trends that are being adopted by many people in the fashion industry, here are some of the new-weird launches of the season. Feast your eyes (or not)…
When the going gets weird, the weird shoelaces become your earrings!
While we're still trying to process the fact that Balenciaga released a 'luxury trash bag' for $1790, Demna surprised us with another 'not-so-usual' fashion item. The brand has just dropped a pair of black bow shoelace earrings for $261. Oh, and we're still not over the $1850 Balenciaga Paris Sneaker (you know, the one that looked like a shoe Aristotle would have worn?). So, what's the deal Demna?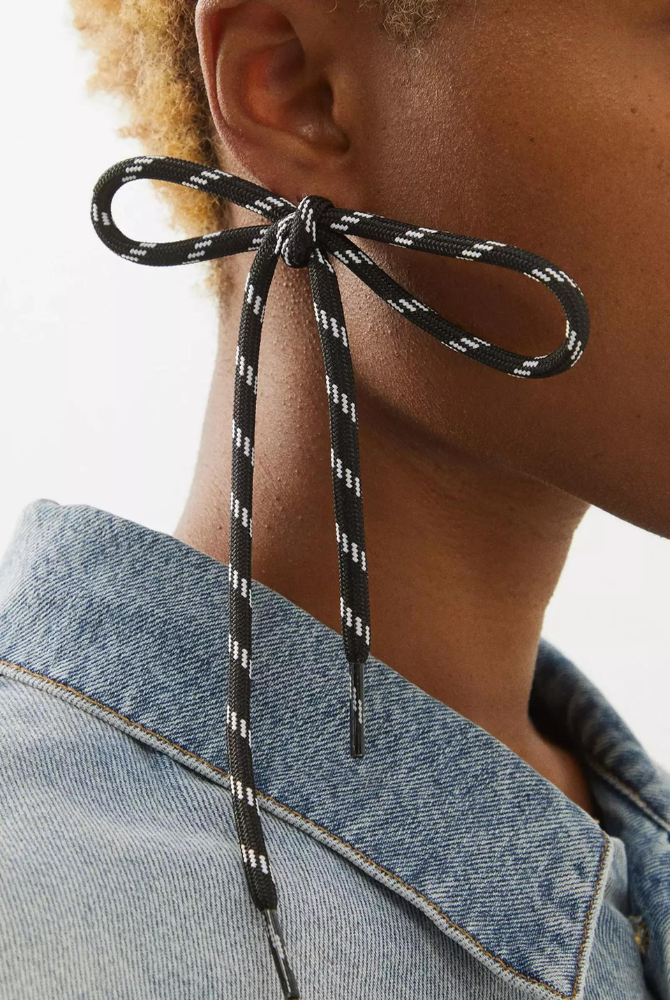 Sometimes, let's pretend to be normal and buy a tank top for $1000.
Oh, the things that make us question the price-to-logo correlation. What is the right price for fashion? Our existence and more also involve Prads's $1000 tank top issued as part of its Fall/Winter '22 collection. The tank top is made from medium-lightweight cotton that's soft to the touch and slightly dense but utterly bereft of the elasticity you may expect from a contemporary top. Shall we thank Prada for a tank that almost broke our bank accounts?!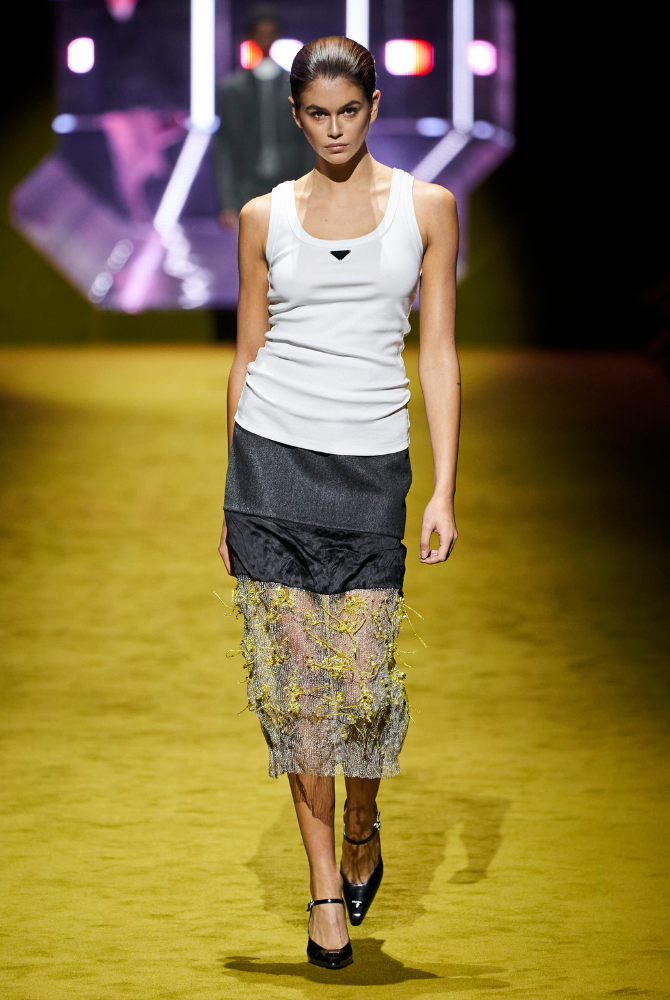 Messenger pigeons are back. But what's the message, fashion?
Jonathan Anderson invites you to conquer the world with a pigeon in hand. JW Anderson's latest release is a 3D printed clutch taking shape of a pigeon served in a grey colourway. It is made using a 3D printing machine which creates a true-to-size bird in pink and blue hues on the pigeon's neck with real details added to its little feet beak and eyes. Order it now online for $890 and get it in November. ( Don't kill the messenger!)