Ever wanted to know what happens behind the curtain in the world of fashion? Your golden ticket is a new selection of exhibitions that have just opened up across the globe through which you'll be able to gain insight into the maisons' archives, delve into the collection inspirations and get a front row seat into the inner workings of the world's most creative minds.
From Alaïa's first exhibition in Milan to Etro's first exhibition to mark the brand's 50th anniversary and a modest exhibition in San Francisco, here are the details you need to know…
"Azzedine Alaïa: The Couturier"
Late last year, the fashion world was hit hard following the news that designer Azzedine Alaïa has passed away. During Milan Fashion Week, the Azzedine Alaïa: The Couturier exhibition took place where guests including Silvia Venturini Fendi, Delfina Delettrez, Fausto Puglisi, Alberta Ferretti, Giuseppe Zanotti and Carla Sozzani were all in attendance on the opening night.
Even though the exhibition is over in Milan, you'll still be able to appreciate Alaïa's work in London where the newly-opened Design Museum celebrates Alaïa's innovative cuts, tailoring techniques, use of fabrics and even a sculpture crafted by Konstantin Grcic, Marc Newson and Kris Ruhs.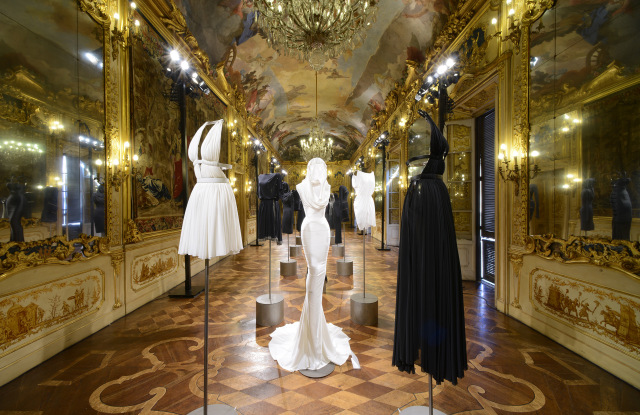 The Azzedine Alaïa: The Couturier exhibition is taking place at the Design Museum in London until October 7, 2018.
Etro's "Generation Paisley" exhibition
This year marks Etro's 50th anniversary and to celebrate, the brand opened up a dedicated exhibition in Milan to give the public some insight into the brand and what it's all about.
Held at the Mudec Museum in Milan, the space has been transformed into an Etro haven with swatches of the brand's prints plastered across the walls, floors and ceilings, too. Not only does the exhibition host 50 Etro designs for both men and women, but Generation Paisley will also allow its guests to view the Etro family's personal objects and photos.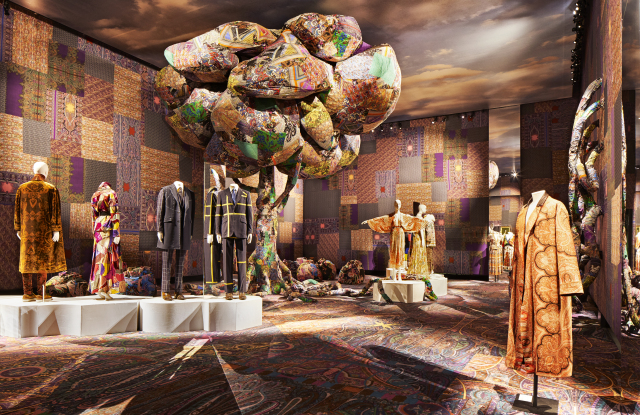 Etro's Generation Paisley exhibition is taking place at the Mudec museum in Milan until October 14, 2018.
"Contemporary Muslim Fashions"
Contemporary Muslim Fashions is open now in San Francisco and is home to a series of modest creations by several luxury brands including Hussein Chalayan, Dolce & Gabbana and Carolina Herrera. The exhibition also puts the spotlight on high-end fashion trends and explores how streetwear has impacted the way Muslim women dress.
Also, the rise of hybrid sportswear garments (such as the burkini and the Nike Pro hijab) and specific modest garments from both emerging and established designers are on site.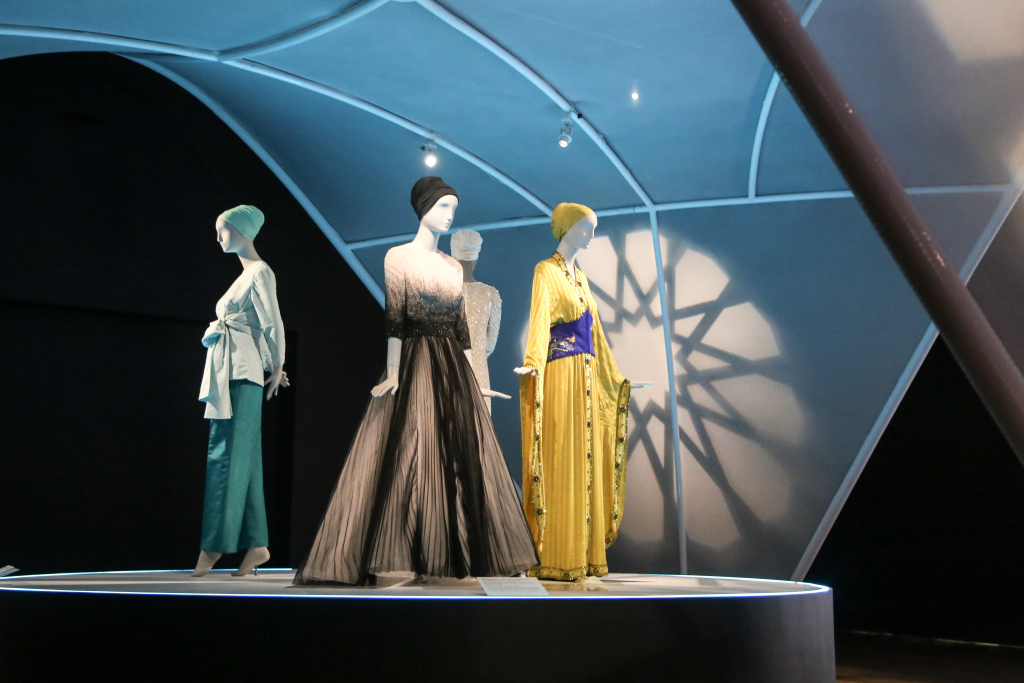 The Contemporary Muslim Fashions exhibition is taking place at San Francisco's de Young Museum and will run until January 6, 2019.
Now, find out which brand is opening a new store in The Dubai Mall soon.