Are you ready to be fully immersed into the world of silk? Leave it Hermès to solidify that feeling as the Hermès Carré Club is making a stop in Dubai following its world tour in New York, Milan, Paris and Singapore.
As the Hermès Carré Club comes to town with a completely new format, the multidisciplinary space will have the Hermès scarf as its centrepiece and act as a playground of discovery and experimentation. After all, Carré does stand for 'square' in French – being the shape of the iconic Hermès scarves.
Set to be located at the heart of Alserkal Avenue in Dubai, expect to dive into the universe of Hermès' creativity where you'll be able to meet and greet a plethora of artists (some that have been long-standing partners of the house and others that are completely new talents from around the world), as well as indulge in the art of knotting and learn about the creative process of the women's and men's silk collections.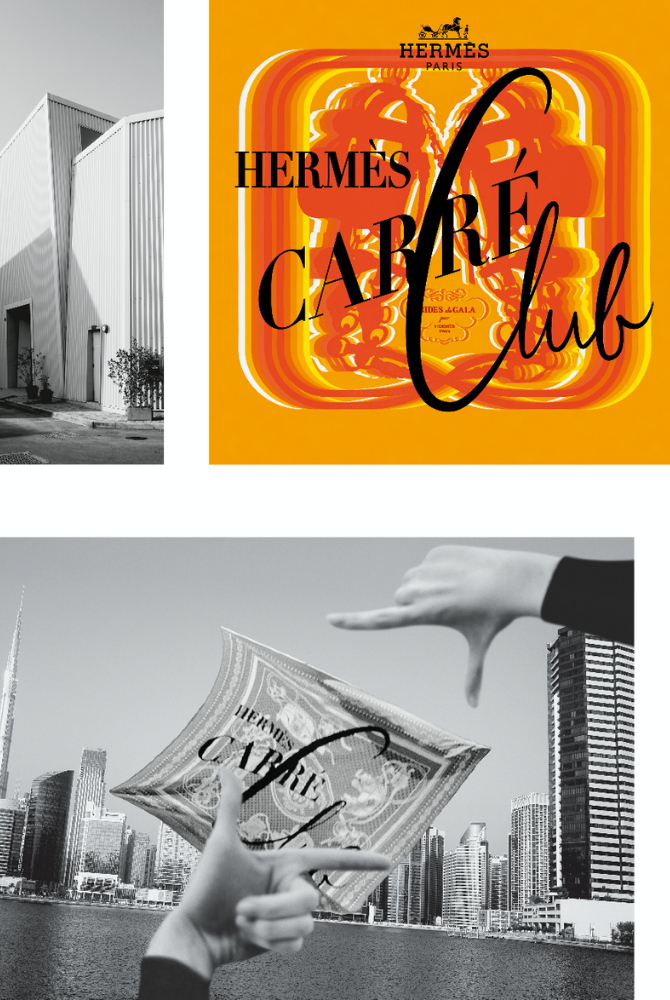 Welcome to the club!

The Hermès Carré Club will take place every day from 12pm to 10pm from January 15 – 20 at Concrete, Alserkal Avenue in Dubai. Admission is free but to ensure your visit, you can reserve tickets online.

Make sure you stay tuned for the full schedule!

Now, take a look at Hermès' reimagined Heure H timepiece.