Maria Grazia Chiuri breathes new life into the Dioriviera summer capsule, this captivating collection ignites a sense of wonder and invites you to embark on a journey of endless escape. Playing harmoniously with the House's timeless foundations, the of ready-to-wear, leather goods, shoes, and accessories burst forth with a luminous palette of pastel shades.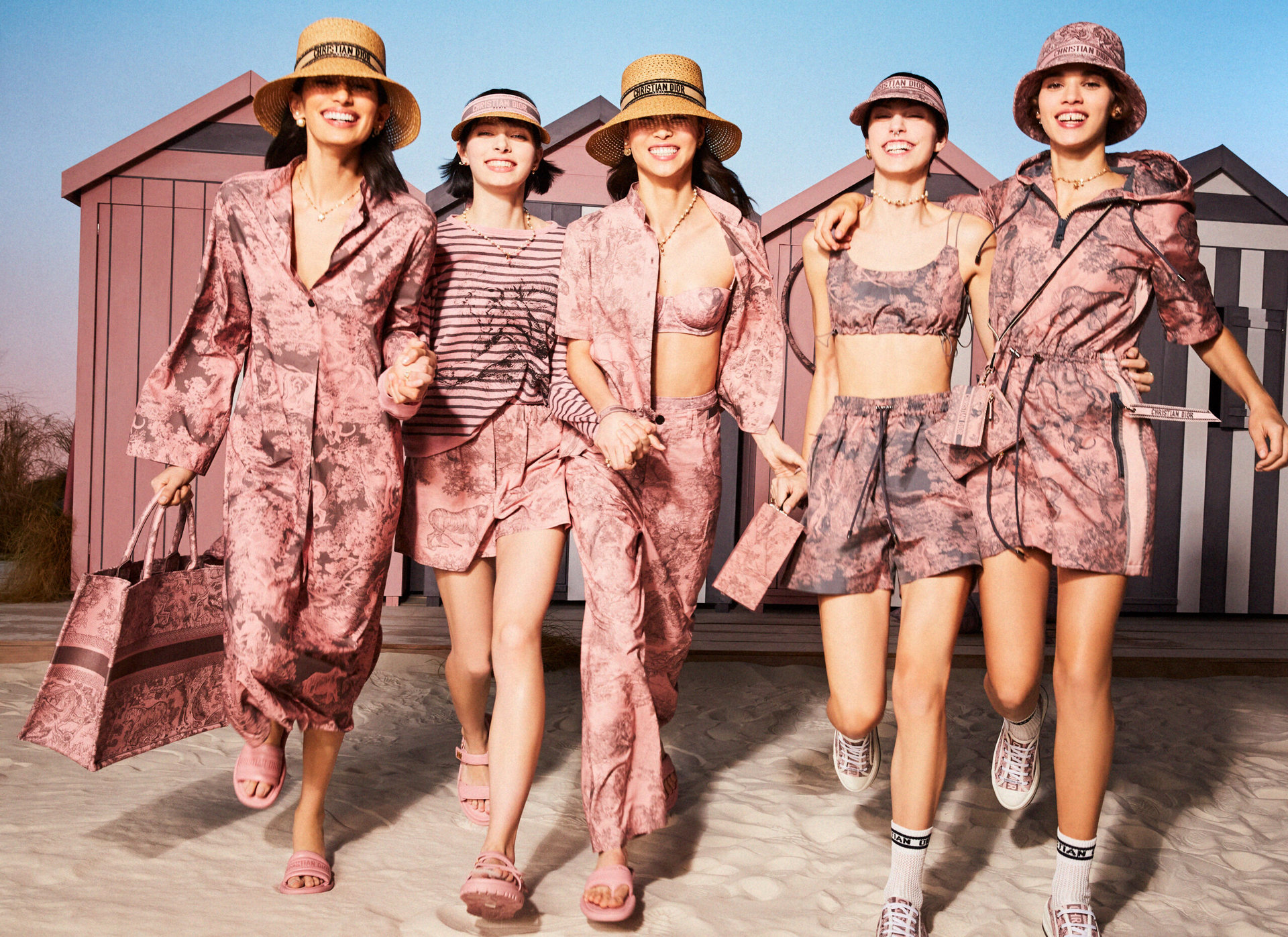 A timeless symbol, the iconic toile de Jouy, is reimagined in a lavish rendition, it reveals a harmonious coexistence of tigers, monkeys, and reptiles. Flourishing across skirts, dresses, shorts, and swimsuits, this mesmerizing motif unveils its delicate allure in shades of pink and gray, paying homage to the founding couturier's heart. Immerse yourself in the untamed splendor of Toile de Jouy Sauvage. A variation that unfolds its splendor across scarves, the iconic Lady Dior and Dior Book Tote bags, adorning the exquisite lining of the new Lady Dior Wicker. Embracing every step with elegance, the Dway mules and J'Adior pumps become living canvases for this captivating tapestry. Reflecting the very essence of Mediterranean elegance that defines the allure of Dioriviera, marinières and straw hats gracefully weave their way into these alluring ensembles.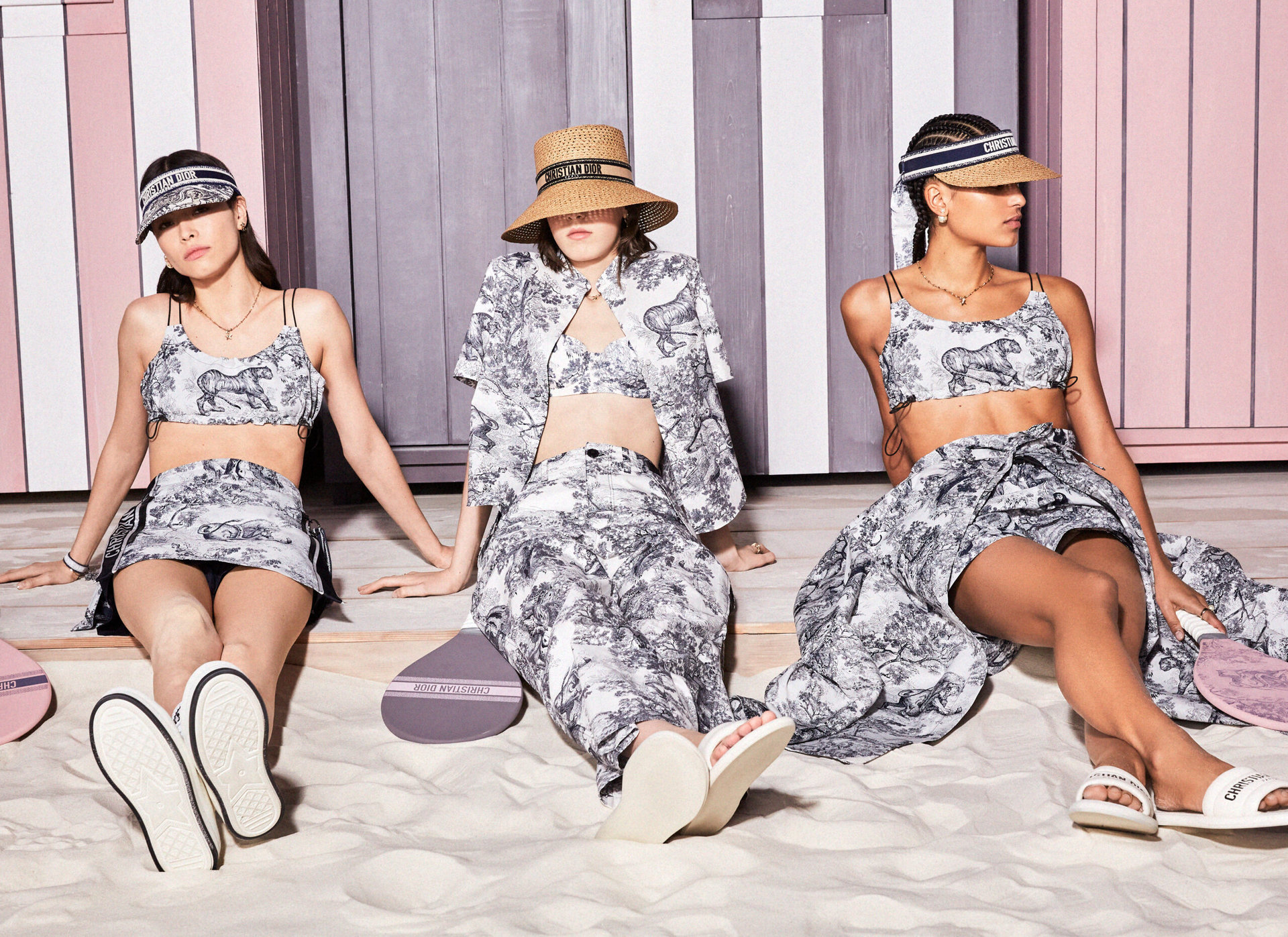 As an extension of this sun-kissed wardrobe, Dior Maison unveils a collection of summer essentials, a dazzling array of treasures. From a yoga mat that whispers tranquility to a surfboard that invites daring adventures, from a parasol that shelters dreams to an assortment of beach games that ignite joy, every moment is an ode to a life well-lived. Delicate decorative objects, exquisitely crafted tableware, placemats adorned with artistry, and embroidered cushions whisper tales of comfort, enhancing the symphony of living artistry.
ALSO READ: FORGET ABOUT COFFEE, HUBLOT & NESPRESSO'S ELECTRIFYING COLLABORATION WILL KEEP YOUR EYES WIDE OPEN.