A less is more approach; we're going to show you how to create the ultimate sustainable summer edit in 10 easy pieces. No granola, shapeless dresses here, we're talking about tips and tricks on where to shop and the key pieces to hold on to that you may already own. Because that's the first rule of sustainability, wear what you have with a fresh perspective.

So, without further ado, here are the top 10 items that will see you through in style this summer, mixed and matched together to create the ultimate capsule edit. Its challenging, yes, but it can be done…and you will breathe a smug sigh of relief, while basking in the glow of sustainability once you've got this nailed.
*Disclaimer, I've kept the overall color palette to neutral tones, not to be boring, but because ultimately there is a reason why beige is still the rage. Simply, neutral tones are the easiest to integrate seamlessly into your wardrobe, are timeless, seasonless, unoffensive, hopefully meaning you will wear them a lot and in different ways. So, neutrals are good. Not maternal, and yes, you can shake them up and mix with neon. You do you.
1. Button-down shirt. Meet your new best friend. You're going to wear this guy a lot. Rummage your closet for one you already own or borrow an oversized version from you hubby / father / brother. Wear it as an alternative summer cover up over a bikini, with a belt and tanned legs for lunch or tucked into jeans for an urban day out. A core staple that will see you through summer into all seasons, the more its worn, the better it looks.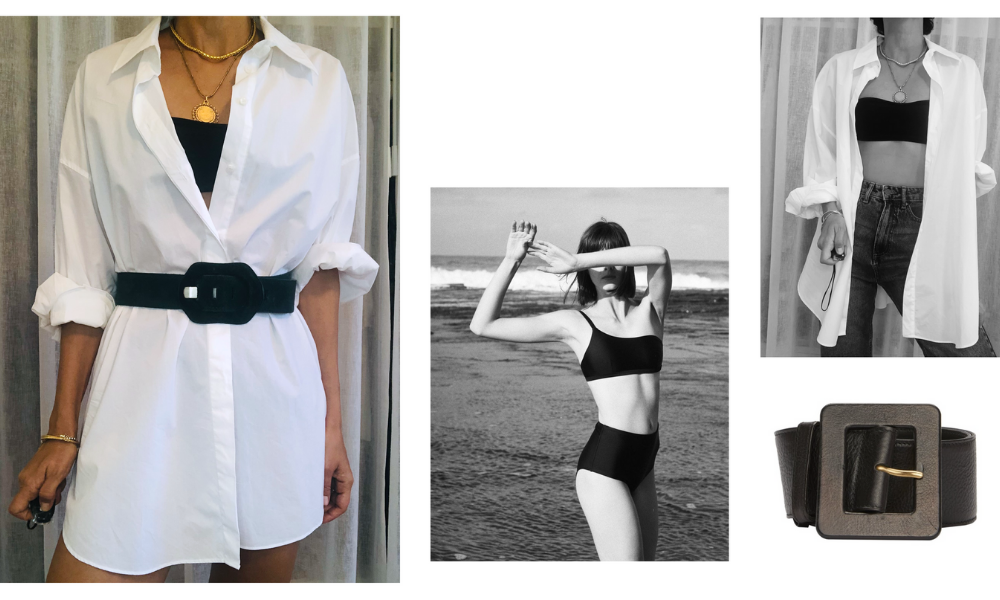 2. Swimsuit. A no brainer for summer. But give it a twist and wear in more ways than one to maximize your cost per wear and minimize your over-consumption. Starting to feel a little smug now, right? Opt for an interesting detail to carry you through to other occasions, vs a basic silhouette. Pair it with a loose skirt for dinner, beach to bar, pool to party, swimwear to sunset. You get the drift.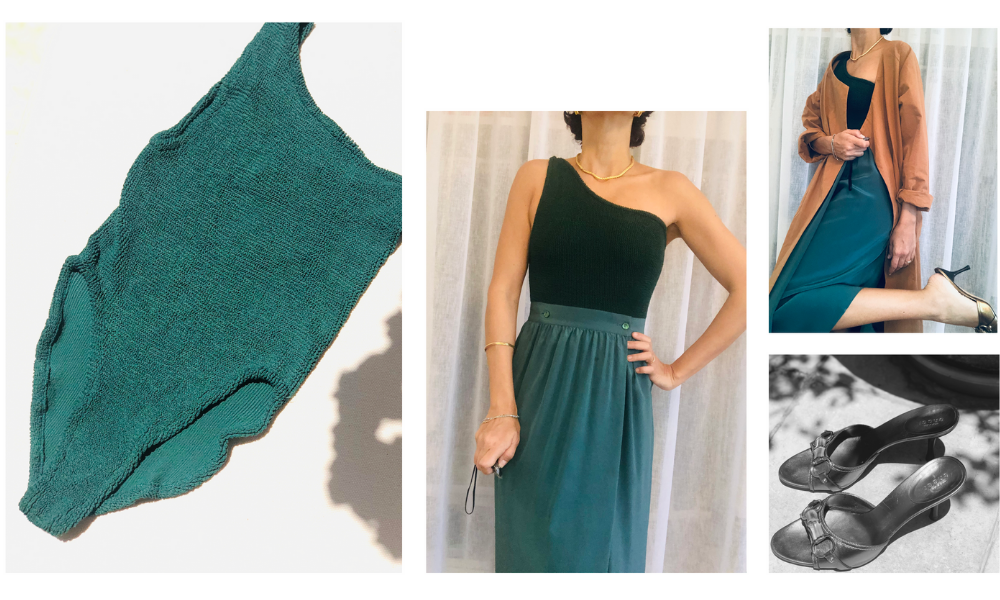 3. A 90s inspired slip dress. Yes, I'm not immune to a trending item. But to be fair, a slip dress is not a disposable piece, it's one of those versatile, understated staples that can transform from off duty to mega wattage with a simple accessory switch. Wear with stilettos for dinner, a big shirt (that afore-mentioned button-down shirt, that is now your bff) for day, throw on a sweater and sneaks for chilled evening, take it into Fall (or the office) with a blazer…one dress, many options. Trés chic. And yes, all the cool girls are wearing them, so why not you?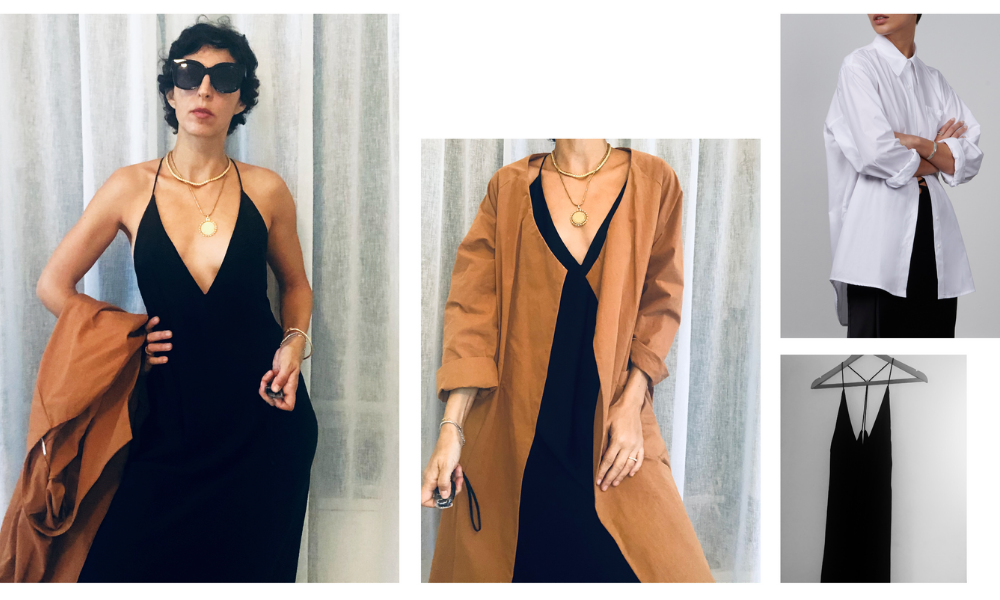 4. Oversized tote bag. To carry all the weight off your shoulders! Ha! Sure, those trending mini bags are "cute", but we're looking for practical solutions with a maximal level of functionality and style. A bag that you can wear on repeat and shove your daily needs all in one place, elegantly of course. From beach cover up, to laptop, and the change of shoes to get you from office to offline, an oversized tote will take you to all those places, and then some.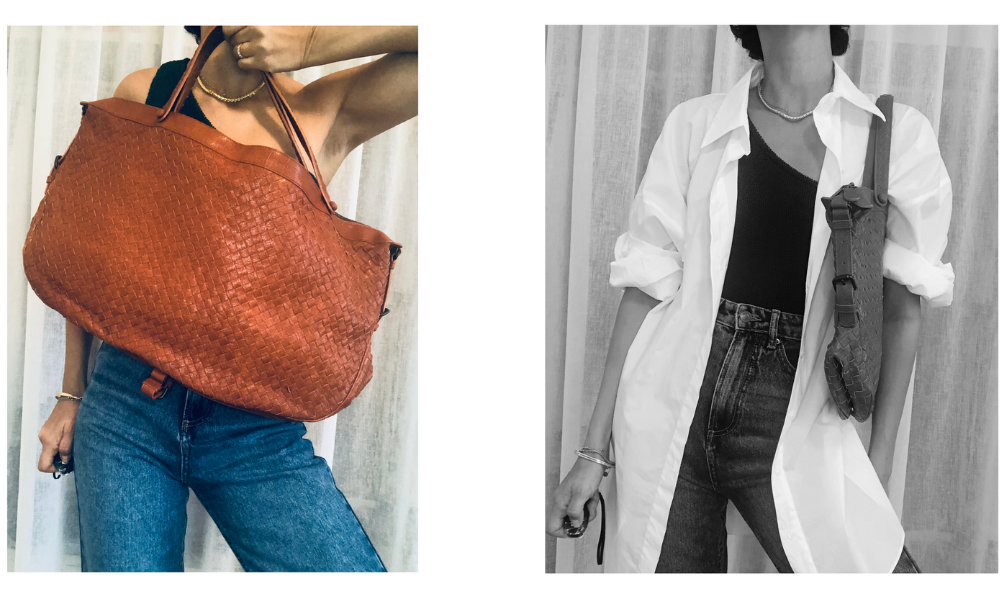 5. A summer slip on sandal. Suns out, toes out. Its shoe porn time, and whilst it's easy to get lured by the myriad of options out there, I'm going to make it simple for you and propose the barely there slip-on mule. In a neutral or metallic shade, it will go with almost anything. Jeans, shorts, dresses, pants. Check and triple check. A mid-heel is the most practical, straddling the middle ground for comfort and chicness. After being in flats for so long, I believe a little strut is in order!
6. A wrap-skirt. Let's bring this back shall we. Remember your mom looking great on summer holidays, just effortless yet pulled together. That 80's vibe, but without the bad hair. Timeless, but not boring. Think of a wrap skirt as your urban sarong replacing a sopping wet pareo, or basic shorts for that matter. A wrap-skirt is an effortless wardrobe staple that will work hard for you. Wear it with a tank top, body suit, bikini top and your trusty button-down shirt and you have a myriad of practical options that don't sacrifice on style.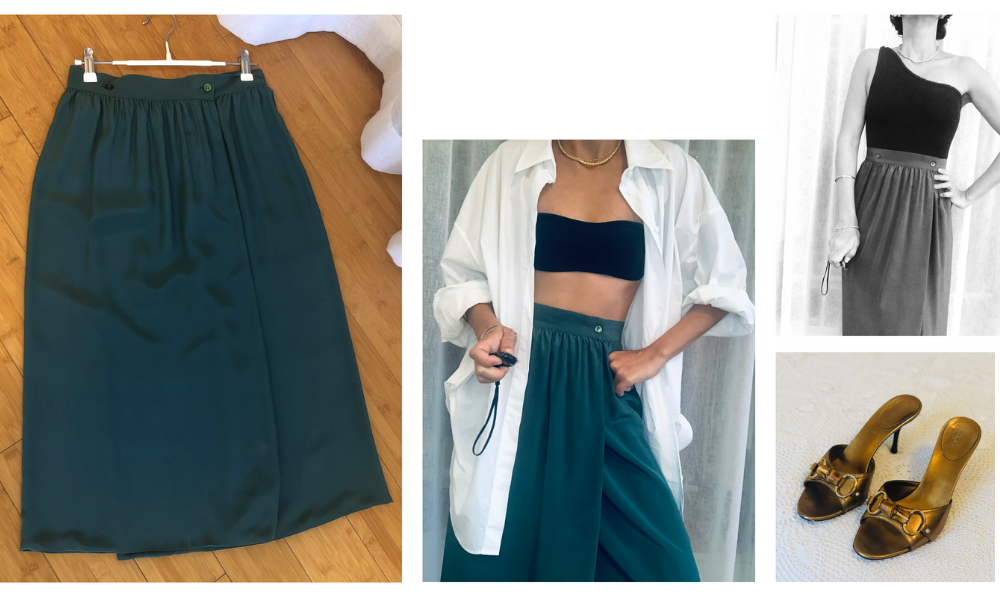 7. The Summer Trench. An oxymoron you say. Nay, I say. The summer trench is the style curveball. It's an urban approach to poolside cover-up, offering up multiple scenarios beyond safeguarding you from the rain. Look for options made from sustainable, organic cotton or linen for breathability, and then throw that baby on top of shorts for daytime, with a slip dress for night, or simply belted over your swimsuit for elevated après beach attire, and an impromptu flash of the leg.
8. Jeans. Always. Even in summer. Hear me out. With a swimsuit as top, those strappy mid-heels I mentioned, stacked up gold bangles, gold hoops (or one asymmetrical cool earring) that's a look that will translate in any city – or seaside – this summer. Oh. And you can wear them all year round too. Now, that's true sustainability. Yes, the smugness is indeed becoming more pronounced.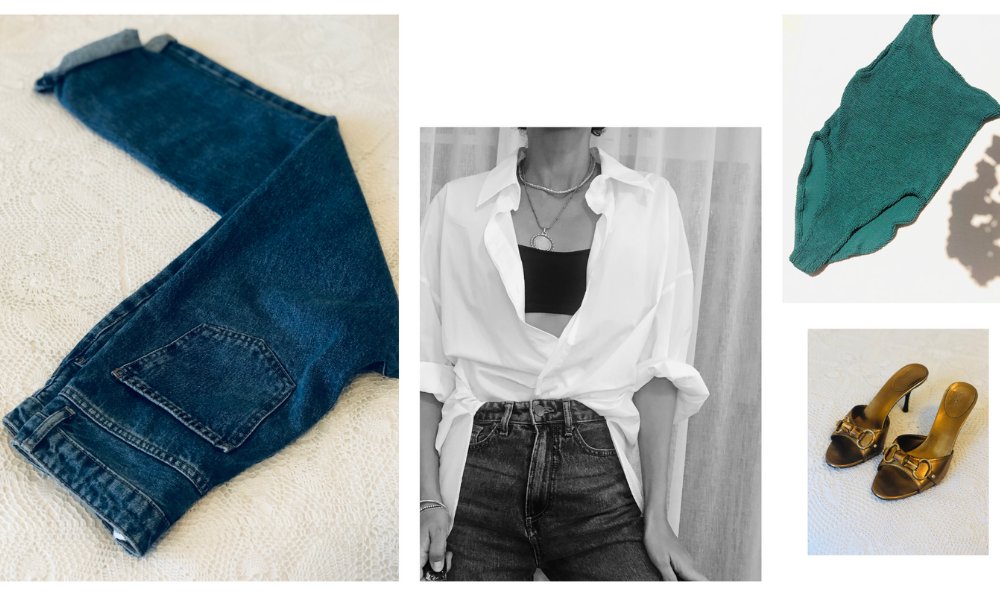 9. Gold! Yes gold. It's the most sustainable metal out there. Goes with everything, everywhere. Looks great with a tan. Will last a lifetime. You will pass it on to your offspring, or keep for yourself, no judgement. Gold. It's what's for dinner. We are fans of Lebanese designer @stephaniecachard who upcycles old gold pieces to create new contemporary ones.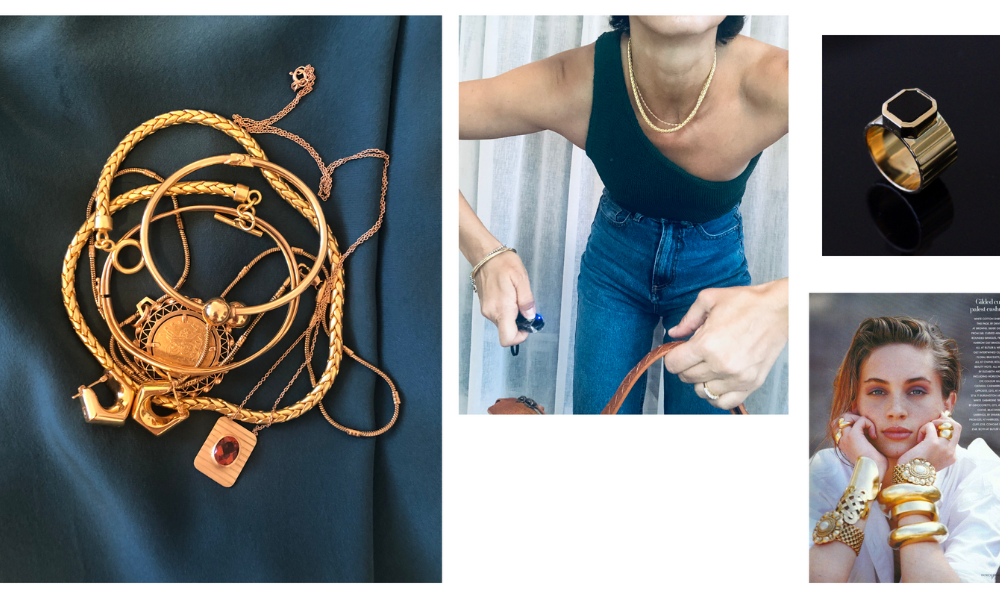 10. A vintage belt. An unexpected style contender perhaps, but one that ups the sartorial conversation. Belt that oversized shirt with it. Cinch in the kaftan for a more polished look, tie OVER a linen blazer for effortless chic. Why vintage? It opens you up to more interesting and unique options to tighten up your style without breaking the bank.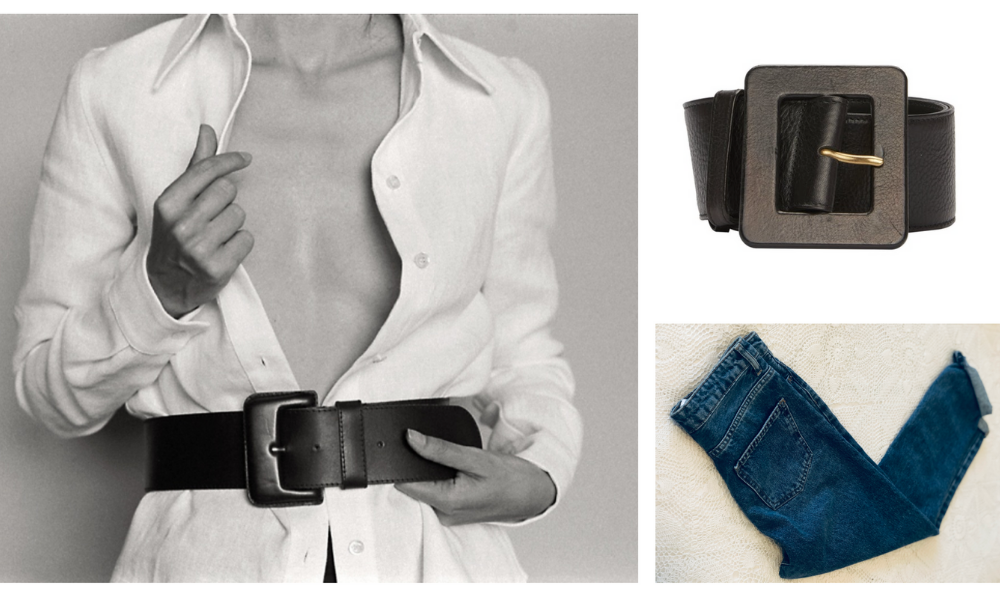 The Round Up
Here we are. The 10 items used for your sustainable summer style. Smugness factor is off the charts now!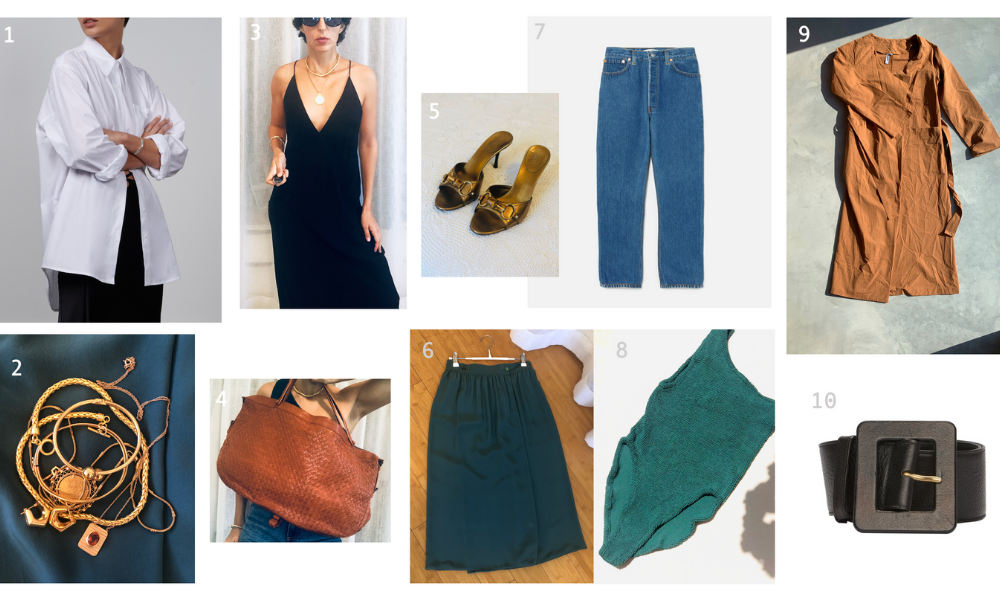 Also, discover the homegrown regional brands currently shape-shifting the sustainable sphere.