A name synonymous with elegance, femininity and simplicity, Roland Mouret is a man known to dress women and their form, flawlessly.
The French fashion designer just launched an exclusive capsule collection with luxury e-commerce platform, The Modist and the range is, well, modest. We're not complaining, as the four exclusive pieces are as beautiful as they are bold with colour.
Featuring signature styles (including the 'Raines' and the 'Eady'), from Mouret's collection, the pieces are crafted in rich tones of pink, red and blue. Plus, they make the perfect outfits for the upcoming Eid celebrations.
"I drape, I touch, the fabric takes the lead…" said the designer as he describes the innovative techniques that make for flawless structure and fluidity at once.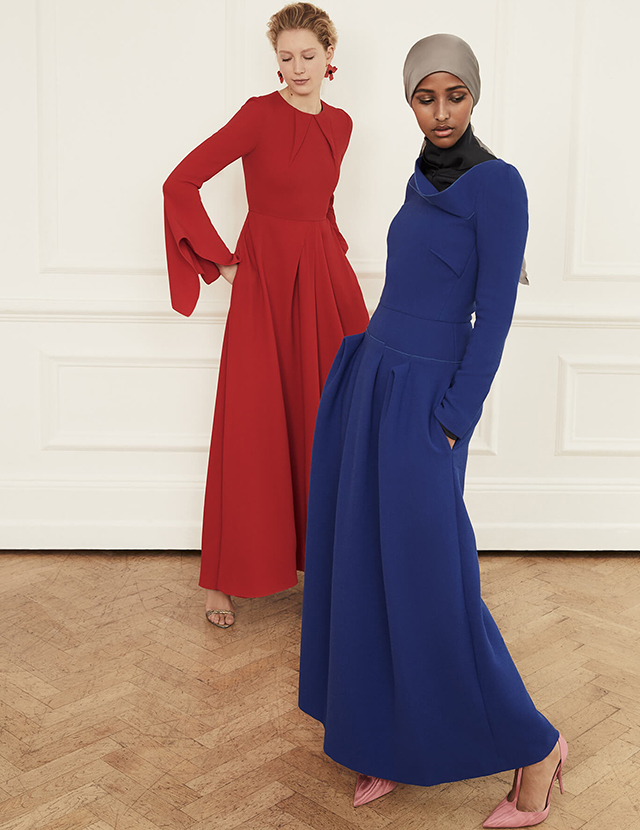 "I design to be relevant, not only to who we all are, but to the female shape, I am known for my love and, I believe, understanding of women. I will never ask them to compromise." And speaking of celebrating femininity, Roland continued: "Women around the world have found strength through community and shared experiences. They are the voice of our society."
Roland Mouret's Signature Collection is now available on TheModist.com.
Now, find out why we're drooling over this Eid collection by Emirati designer, Shatha Essa.