Fleece jackets, 10-year-old tracksuit bottoms, oversized hoodies. These are the comfort foods of one's closet – after annual rounds of spring-cleaning, they are the last ones to go. And yet, whilst rating high on the cosy and practical scale – a blessing in these homebound days – they get very little action on the 'gram. It's the outfit equivalent of spending a large portion of your evening bingeing on Dawson's Creek, but only sharing a screenshot of that arthouse film you streamed 10 minutes of on MUBI. In terms of cost-per-wear they are a steal. But still, more often than not, cast as typically unremarkable, less 'fancy' attire. Another iconic, but wildly under-celebrated piece that oft falls under this category? Leggings.
By definition, leggings are simply "strong protective overgarments for the legs," but they have undergone many an iteration over the years. Once a 1980s workout video essential (all hail the OG fitness influencer Jane Fonda): the more retina-burning bright, the better. Then, as time marched on, apparel that you could legitimately wear outside of the aerobics studio – think Madonna circa '83, layered under a mini-skirt. (This look was du jour in 2010, too. The update here being a lace trim and worn with ballet pumps). Whereas 90s rave kids wore theirs with a punkish-edge; in varying shades of flouro and animal prints that would get the Carol Baskin seal of approval (surely the queen of catleisure – you cannot un-see her closet).
In more recent times, leggings have floated somewhere in the active-wear abyss. Sure, you may have craved those Lululemon ones you spotted on that girl in yoga class that one time, but you probably never considered wearing them to the office – far too casual. Though, as most of us have become accustomed to, The Office As We Once Knew It is but a distant memory. As coronavirus has caused an indefinite shift towards home working, our 9-5 uniform has done a 180. Now, we want to cover ourselves in comfort at any opportunity. Read: leggings over jeans or trousers 90% of the time.
But that doesn't have to signal a precursor for a less put-together you. Because leggings can be relaxed and considered, dressed up and the epitome of luxe loungewear. Whichever way you land is all in the styling. Leandra Medine, the founder of Man Repeller, offers up inspiration aplenty here. Whether she's opting for a simple black style, with thick socks, a Khaite cardi and a cashmere roll-neck or wearing a Chanel pair encrusted with sparkly double C logos, styled with a blazer and stilettos, both are chic, refined at-home options. Note the accompanying hashtag: #goingnowherebutfuckitimgettingdressed. Of course, waist-down dressing will likely not get a look in during your weekly Zoom video conference call but feeling comfortably stylish is a good place to start when considering all factors that put a little much-needed spark into your working day.
Even before the world turned upside down, high-fashion was embracing the L-word with glee. From Saint Laurent's high-octane latex display for autumn/winter 2020 to WARDROBE.NYC's zip-cuff jersey leggings, modelled with oversized shirts to emulate an air of Olsen twins-esque androgyny.
Many of us will also be drawn to a good ol' fashioned black pair, and that can be supremely chic, too. "Filippa K. leggings from their Soft Sport line last forever and are ultra-comfortable," fashion writer Stephanie Broek, tells us. "I love leggings because they are the second most comfortable piece of clothing in the world, after sweatpants. I often wear mine with an oversized blazer and kitten heels. It creates a contrasting silhouette."
"For a few seasons now we've definitely been seeing a shift towards activewear being incorporated into everyday outfit," adds Heather Gramston, Head of Womenswear Buying at Browns Fashion. "Leggings and skinny pant shapes do feel particularly relevant right now during this period of self-isolation where personally I am gravitating more towards comfort – who isn't. We've also seen an increase in demand from our clients for leggings to add to their everyday wardrobe and not purely for an active or casual look. The modern take feels more streamlined and works well with tailoring and the trend towards a more buttoned-up aesthetic."
"Our key legging styles are, no doubt, the Versace jungle print pair from the unforgettable runway last season, Richard Quinn's rose print velvet leggings and Marine Serre's iconic moon print-style. Another favourite are Spanx's version, which are undoubtably the most flattering pair out there," Gramston adds.
Leaning into what feels comfortable and simplifying our needs is more important than ever now. De-complicating our day-to-day uniform is an extension of this. Fabric that covers us hip-to-ankle, without dealing with the fuss of pockets, zips and restrictive waistbands? Yes, to all the above.
BASIC INSTINCTS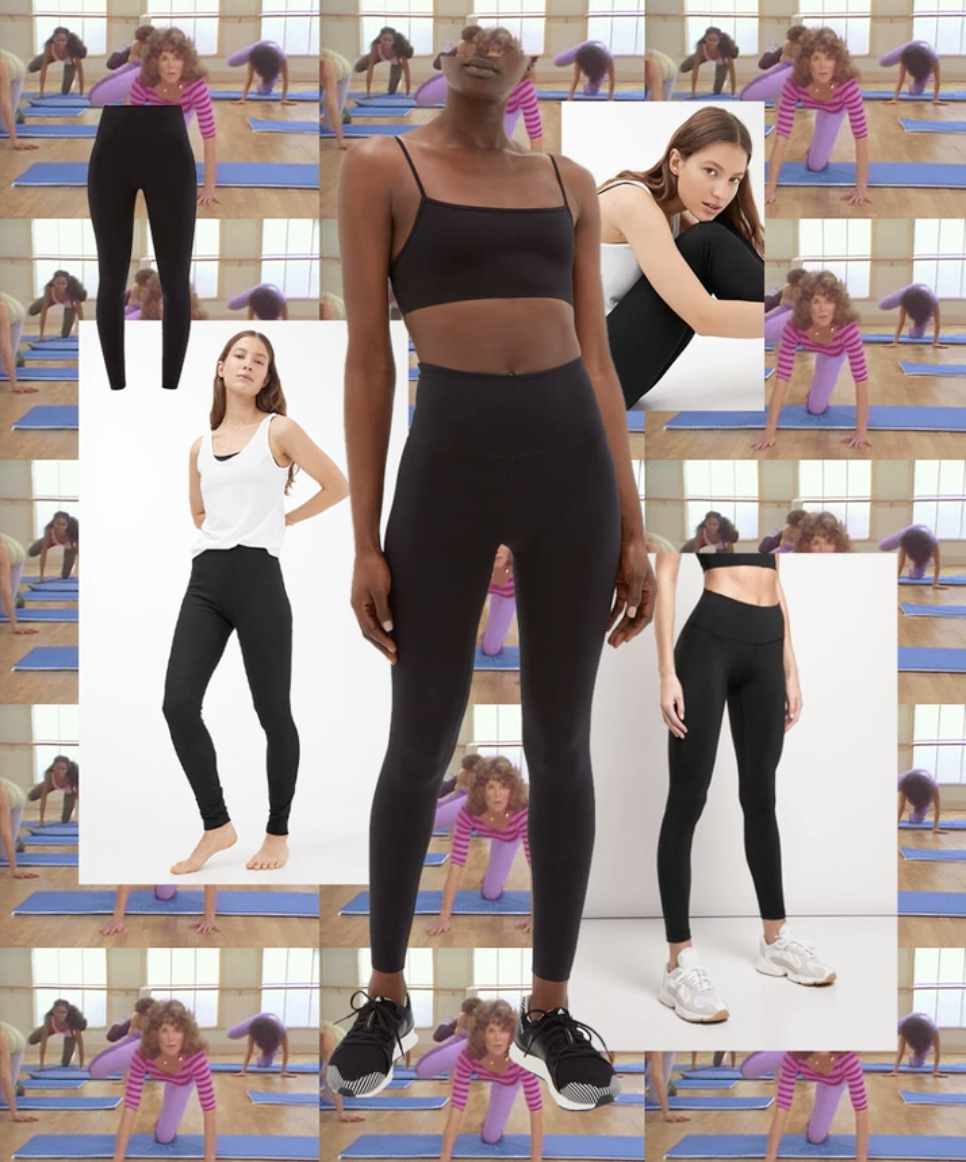 ARKET RIBBED COTTON LEGGINGS, £25, WONE HIGH-RISE STRETCH-JERSEY PERFORMANCE LEGGINGS, £290 @ MATCHESFASHION, WARDROBE.NYC RELEASE 02 SKINNY-FIT LEGGINGS, £366 @ FARFETCH
PRETTY IN PRINT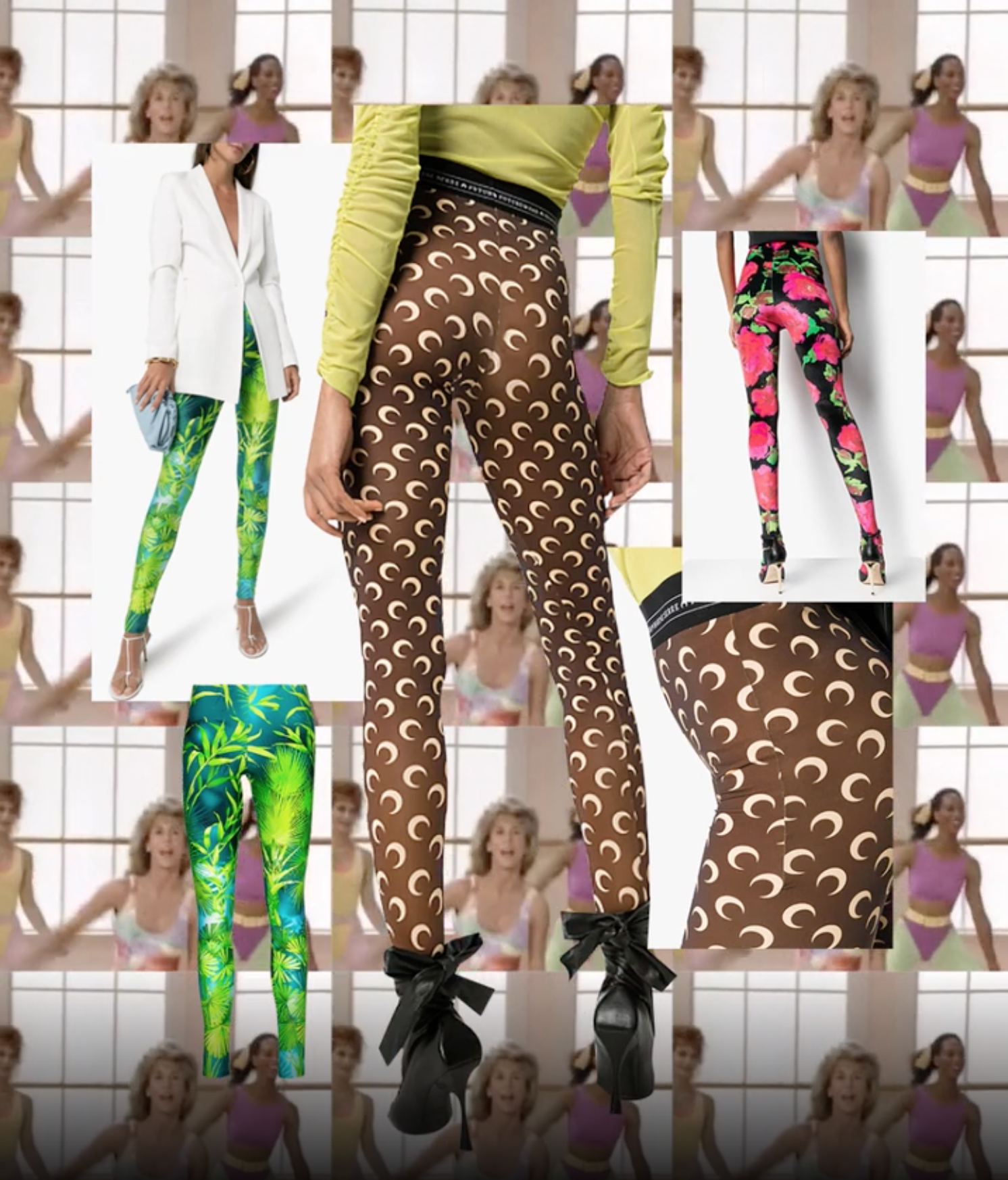 VERSACE JUNGLE PRINT LEGGINGS, 490€ @ BROWNS, RICHARD QUINN ROSE-PRINT VELVET LEGGINGS, £234 @ FARFETCH, MARINE SERRE CRESCENT MOON PRINT LEGGINGS, £300 @ BROWNS
GRAPHIC DISPLAY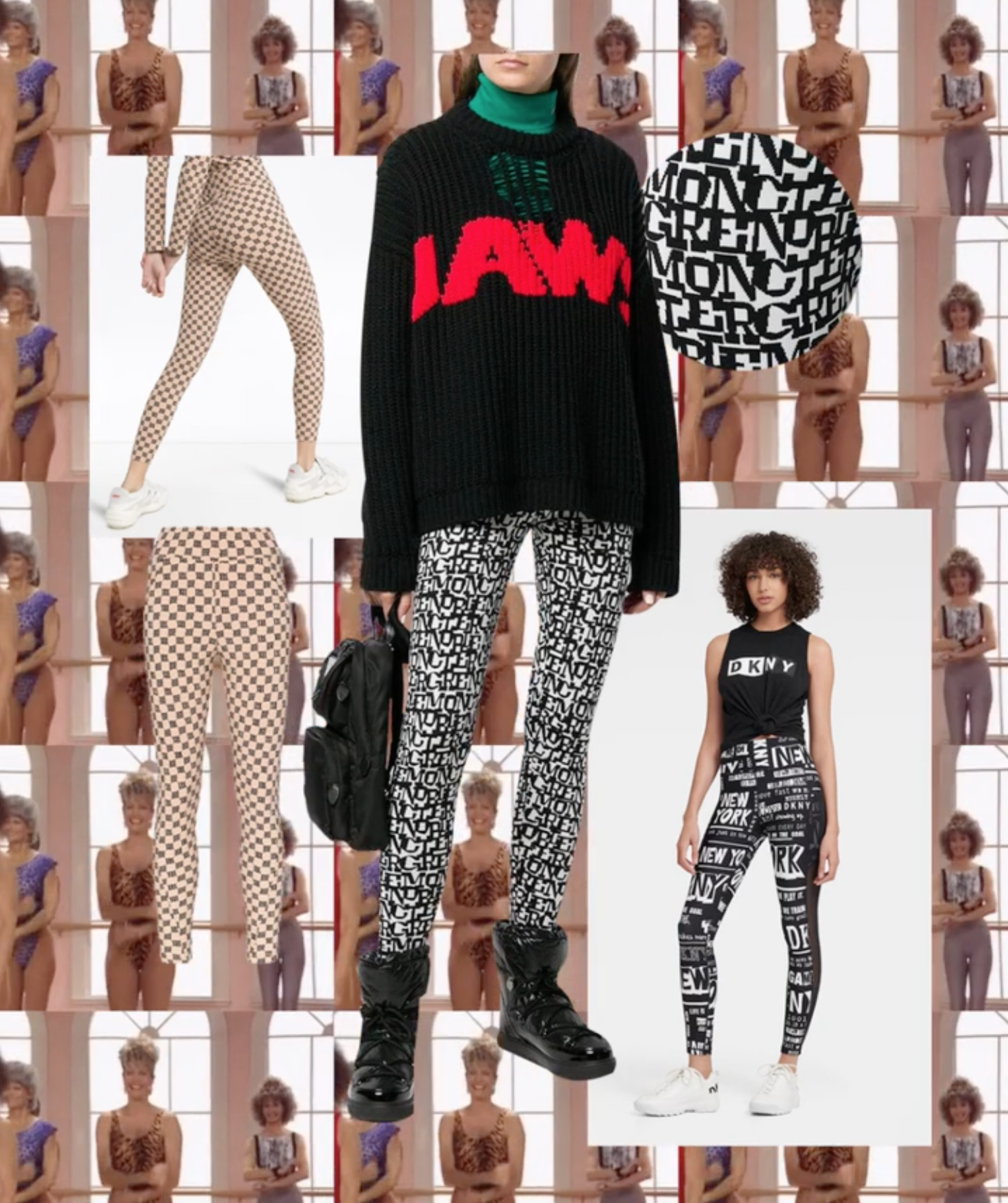 MISBHV LOGO PRINT LEGGINGS, £161 @ FARFETCH, MONCLER GRENOBLE LOGO PRINTED LEGGINGS, £330 @ FARFETCH, DKNY HIGH-RISE NEWSPAPER PRINT TIGHTS, £58.15
First published on Buro247.com.
Now, discover CH Carolina Herrera's exclusive collection for Ramadan.