Much like the covalent bonds that create the remarkable strength of diamonds, women also exhibit unparalleled resilience when united. Embracing this inherent bond between women, DANAMÉ's pieces showcase the wearer-garment bond and highlight the individual radiance of women. The brand's striking pieces are a reflection of the values that women hold dear and embody the intrinsic connection between the wearer and their jewelry.
In 2016, DANAMÉ was born out of founder Dana Stinea-Messika's admiration for the postmodern woman and her ongoing relationship with fashion. With a keen eye for style and a desire to merge elegance and sensuality with comfort, DANAMÉ has become synonymous with wearable luxury. The brand has a deep appreciation for the nuances of femininity and offers designs that celebrate the multifaceted nature of women. Through the language of fashion, DANAMÉ continues to explore the ever-evolving dialogue between women and their wardrobes, empowering women to embrace their individuality and express themselves through their clothing choices.
If you were stranded on an island with one look from your SS23 collection, which one would it be and why?
I would have the 'Sun' pants and the 'Anne' silk top. When I think of the woman's body, I immediately think how her skin makes her first home and a good option for a second protective home would be silk and other friendly fabrics, we all want comfort at the end of the day and these are the most comfortable and friendly choices.
If you were a crayon in a coloured box, which colour would you be and why?
Red, for its passion. I also wear a lot of red and think it's very pristine, it's blood, it's women cycle, Its passion and in every collection I design many pieces in red.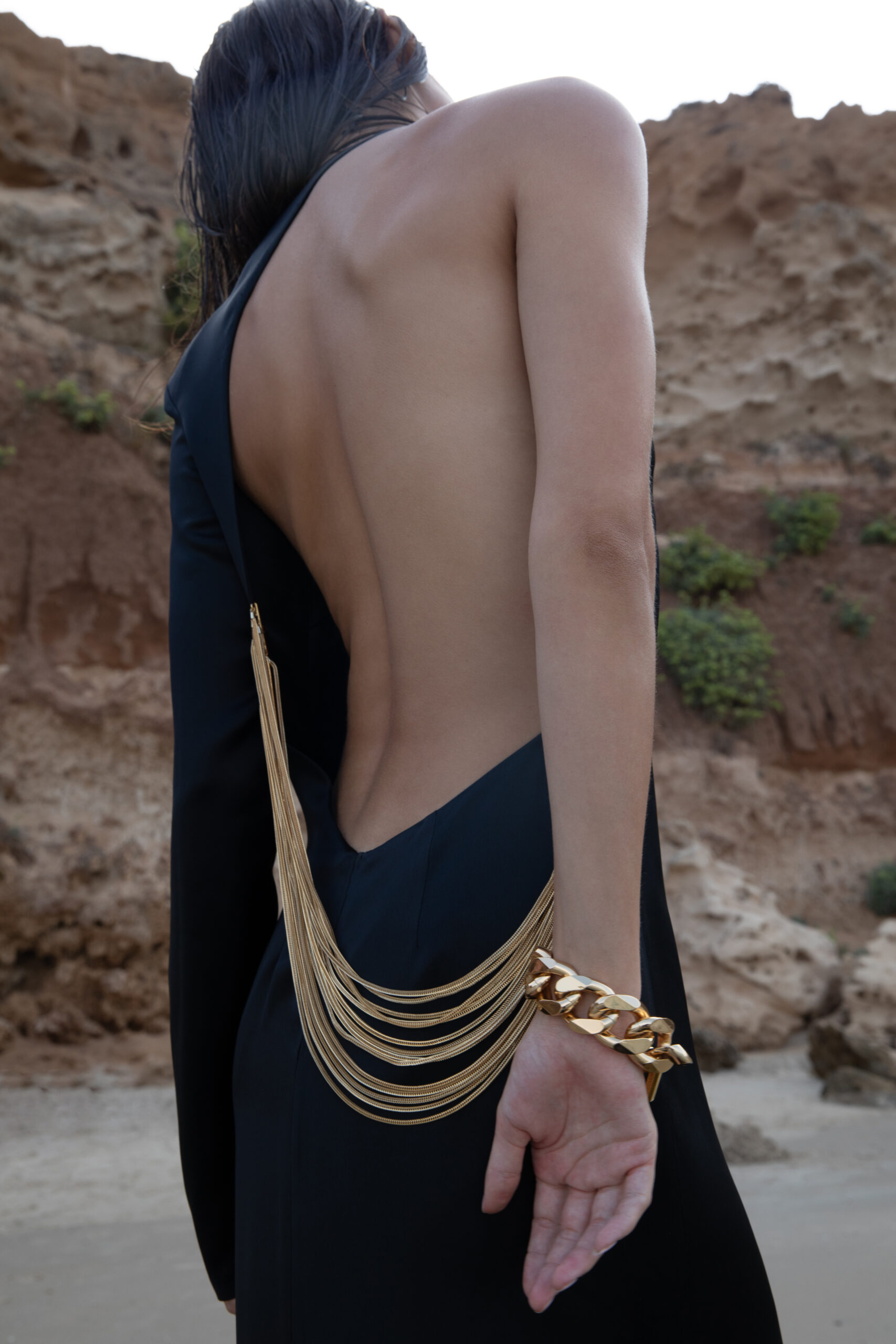 What makes a woman sexy?
Her Sass! Her smile and her spirit, it's something that never fades, DANAMÉ is about playfulness. I want to play and seduce until I will be 100 years old. My tools are vibrant colours and gliding gold lines.
What fuels you and inspires you the most?
VISION. I am very symbolic as a person, I drive more from my inner world than from what I see outside and I always start with what's inside me and then look outside for the principles I have inside. This collection specifically is about women, there is a very special and not very visible to the mass, sculpture in Positano in the South of Italy which today is an amazingly and hyped place, a very poor village. In the fifties it was a fishermen village which has a sculpture of a fisherman's wife, now imagine what resilience these women had because they never knew when their husbands are going back, but still they managed to change their cycles and be fertile whenever their husbands come back, with the power of their mind.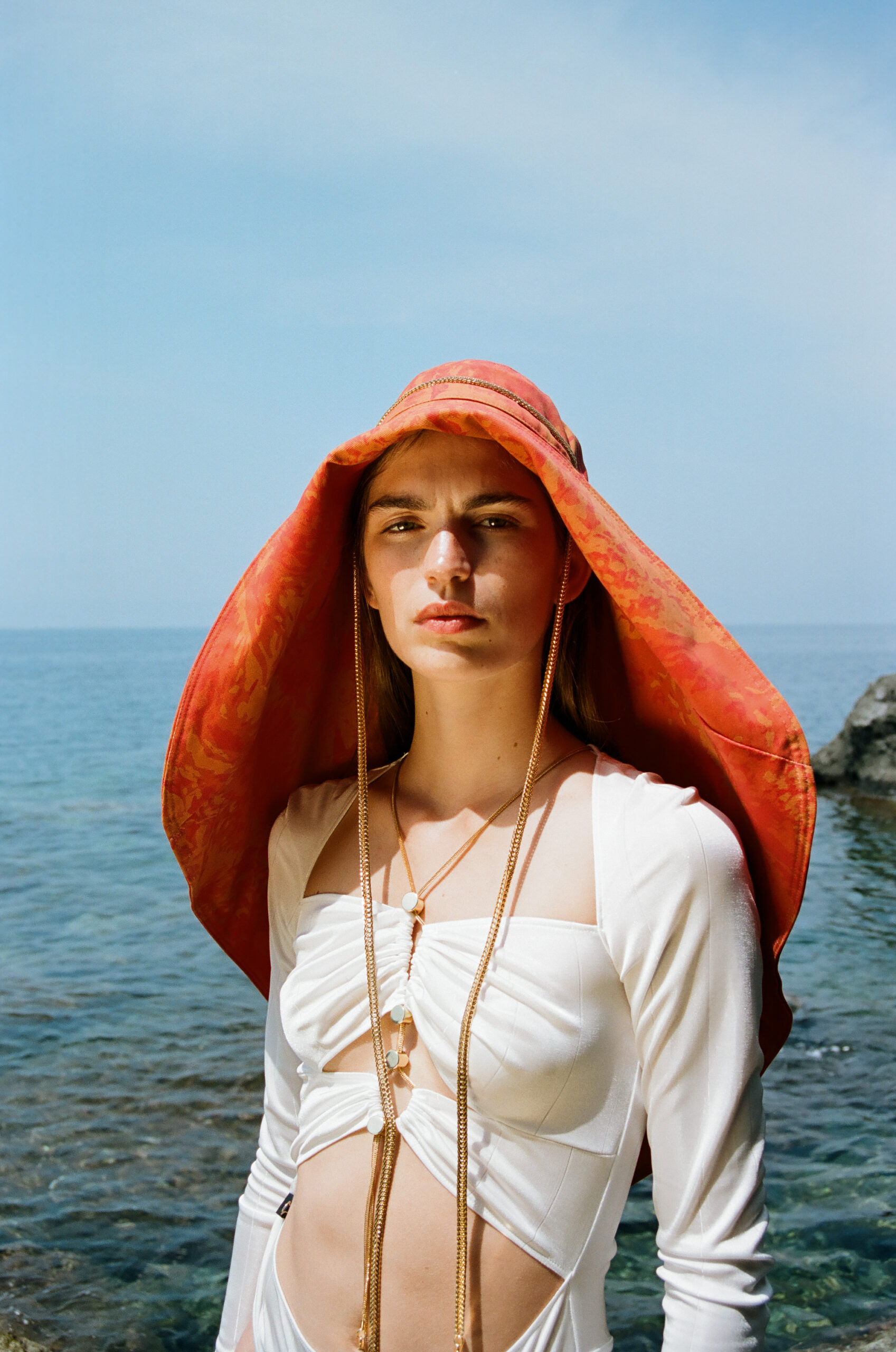 Name a trend you can't stand to see this season.
There is something that is beginning and I don't think I want to see it yet, it's called 'the quiet luxury', I don't think we are not ready to go there yet especially after a couple of quiet years with Covid, we want to be exuberant and out there. The quiet luxury is the very minimal and simple style that screams luxury.
Name a trend you loved working with this season.
I love cargo pants, I wear them all the time and I even produced them in satin.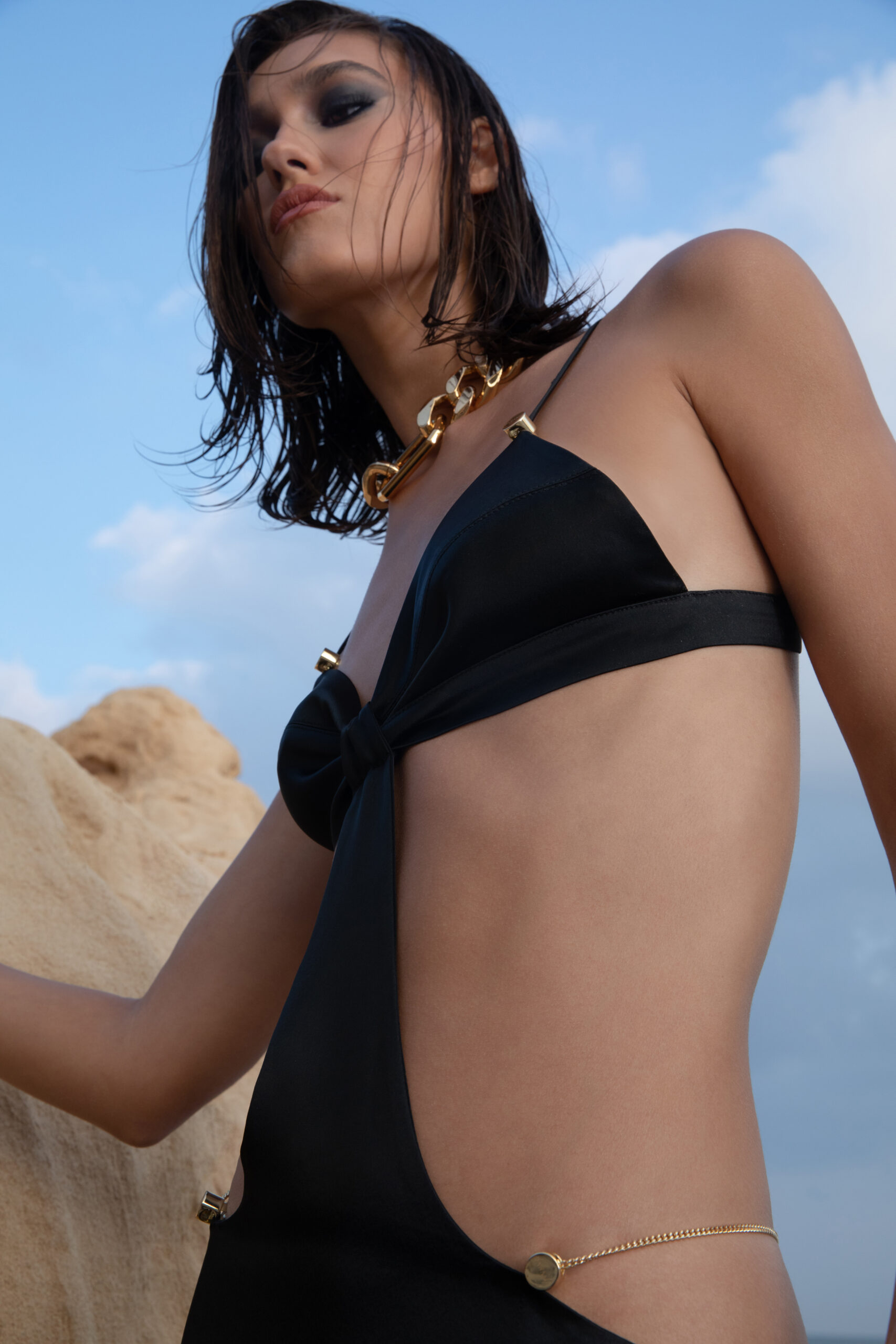 What are you currently watching?
I'm not a big watcher, I'm instead a big traveler, I just came back from Florence where my spirit just danced, I love discovering, it's my fuel and my honey. For example, I just discovered the oldest pharmacy in Europe, which was open to the public in 1916, it belonged to a Dominican Monastery, they still use and sell old recipe ointments and medicines.
What inspires you in Dubai the most?
What inspires me the most is the vision put to do all what's been done in Dubai.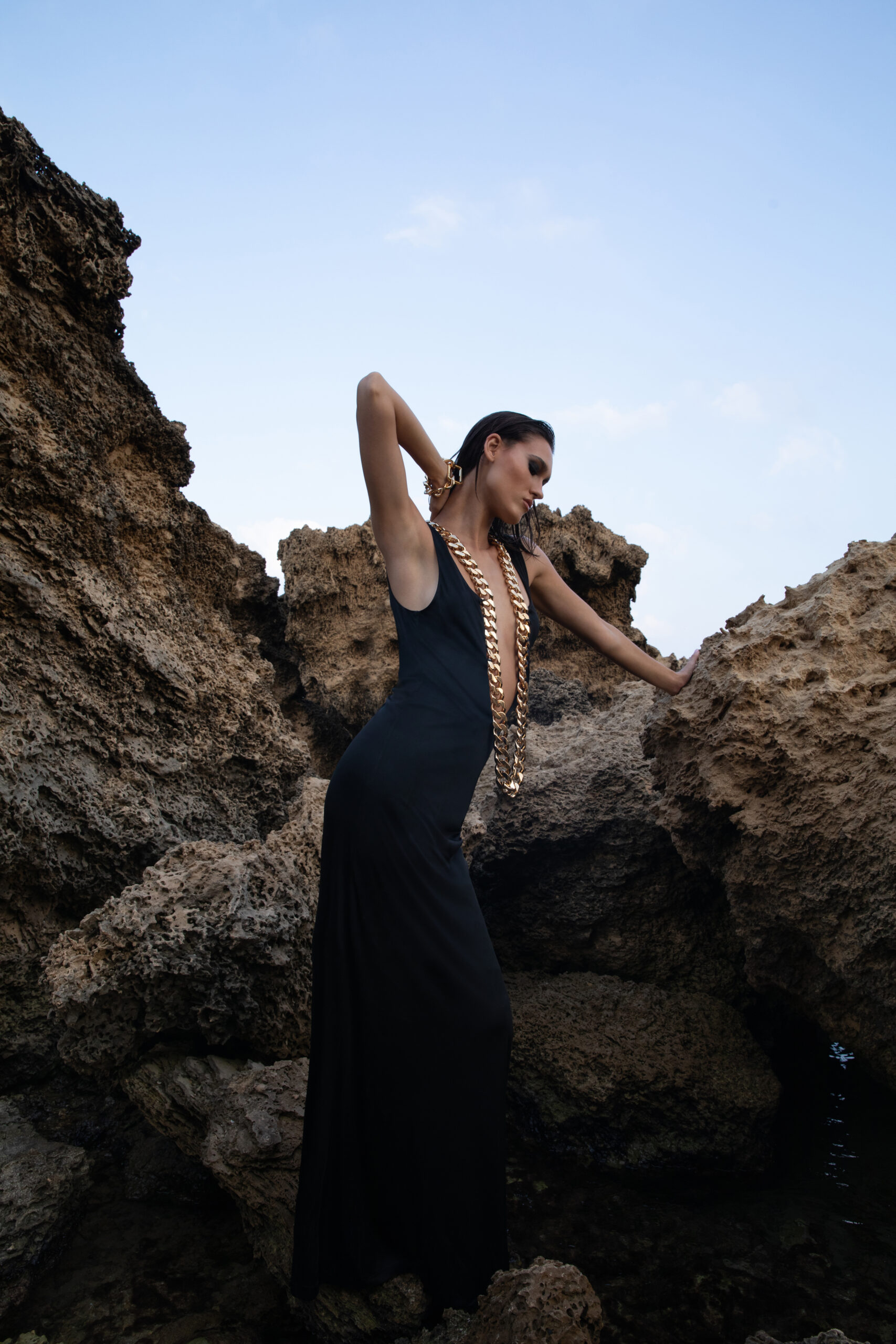 ALSO READ: HARMONIZING HORIZONS: ZENITH WELCOMES GUY MANOUKIAN AS ITS NEWEST BRAND ALLY.