Transporting visitors through a panoramic view of the history of the Maison, Valentino officially opened the doors to its largest exhibition to date, 'Forever Valentino', in Doha. In partnership with Qatar Creates, the exhibition – located at M7, Msheireb Downtown Doha's design and innovation hub – coincides with a plethora of celebrations including the end of the 2022 Fashion Trust Arabia Prize and Valentino Garavani's 90th birthday.
With some of the industry's most prominent names currently in the city for Qatar Creates, Valentino hosted an exclusive preview of the exhibition where guests entered a universe that celebrates its six decades-long history including rarely seen ensembles designed for the likes of Elizabeth Taylor, Jacqueline Kennedy Onassis and, more recently, Zendaya, along with stunning creations and virtuosic examples of Valentino's excellence.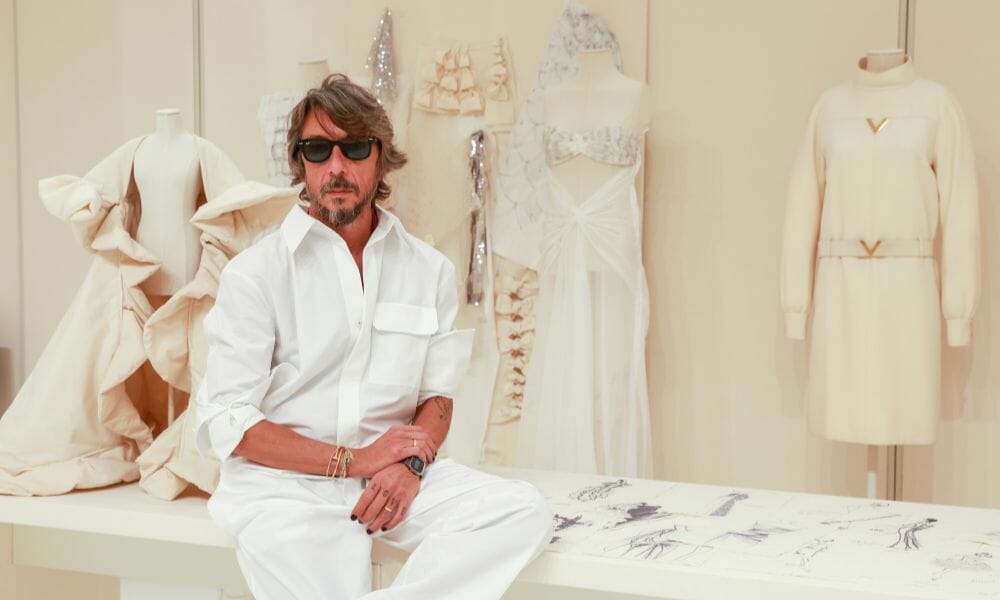 Also, the spotlight on haute couture plays an important role throughout the exhibition as it will feature over 200 Valentino Haute Couture pieces and pret-à-porter outfits – presented on mannequins by La Rosa – as well as ensembles from the private collection of Her Highness Sheikha Moza bint Nasser, a long-standing client of Valentino.
"Working in Doha is always very special: it's a place where dreams of artists come alive and working on this show has really been somewhat of a dream, or perhaps a 'capriccio', a flight of fantasy that only in Doha could become a reality," said Massimiliano Gioni, the exhibition's curator.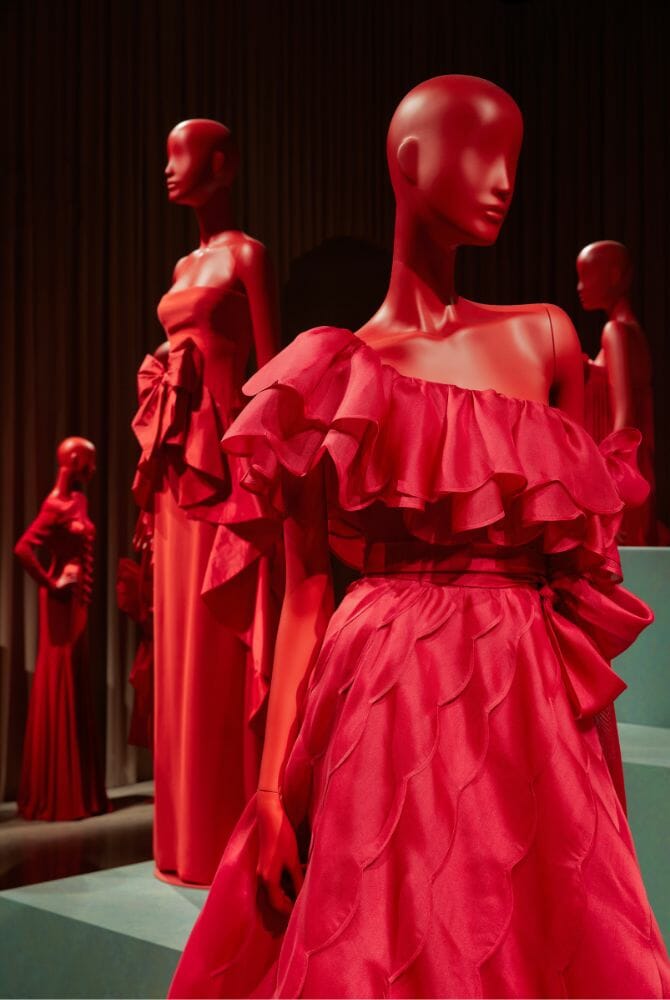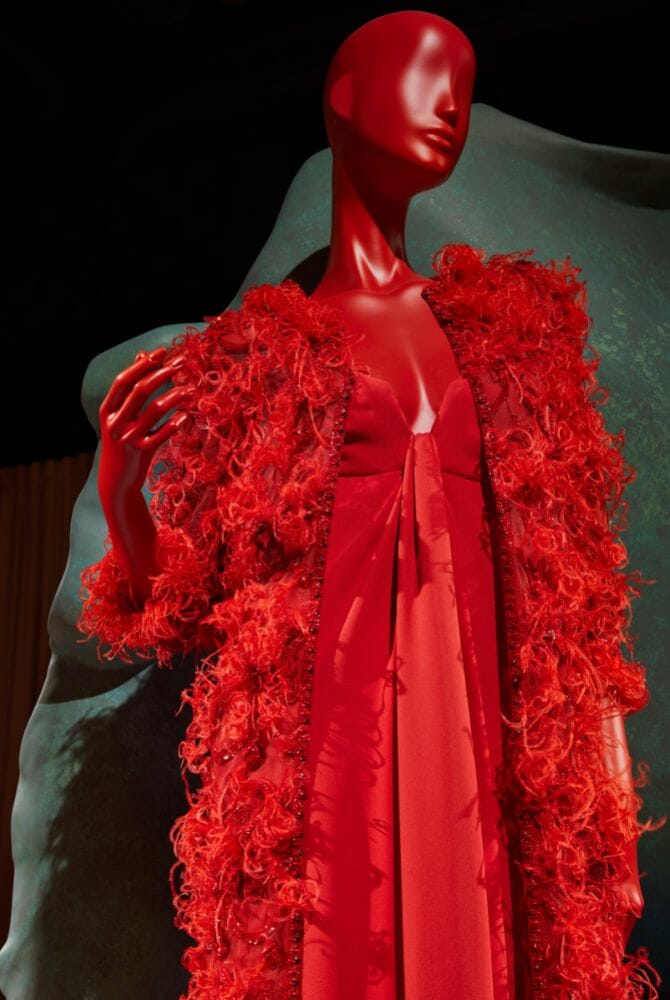 Also speaking of the exhibition, Her Excellency Sheikha Al Mayassa said: "With the world's eyes on Doha as we launch into our exciting schedule of events surrounding the FIFA World Cup Qatar 2022™, I am proud that we are welcoming the public to an exhibition that is as imaginative, glamorous, and elegant as the subject itself: the creations of Maison Valentino. I express my warmest thanks to everyone who collaborated with us to realize this tribute to a great artistic vision, and I look forward to continuing to share extraordinary explorations of the best of fashion and design."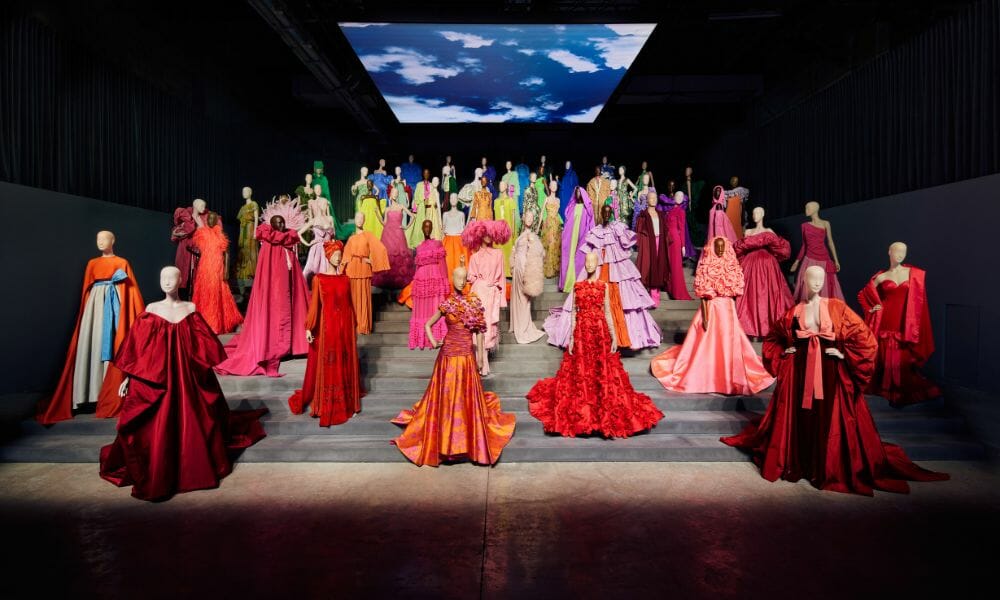 Visitors can view the exhibition at Gallery 1 and 2, M7, in Msheireb Downtown Doha, from 28 October 2022 to 1 April 2023. Tickets can be purchased through the Qatar Creates website.
ALSO READ: MEET THE WINNERS OF THE 2022 FASHION TRUST ARABIA PRIZE.