…and we've been carried away from the moment we saw Bvlgari's latest collaboration with the visionary Greek fashion designer Mary Katrantzou for 4 new enchanted bags. 'The Queen of Prints' brought together three-dimensional trompe l'oeil embroideries reflecting wondrous scenes from the natural world to a new mini-capsule collection including four Serpenti Limited Edition bags.
The Serpenti top handle Tree of Life bag with Bvlgari's High jewelry elements cascading from the tree of life. With more than 1,400 glass beads, 300 crystal beads and 410 glass tubes among other decorative elements, the bag represents a marriage of jewellery inspiration, leather goods artistry and Haute Couture savoir faire, which required about 100 hours of to be completed.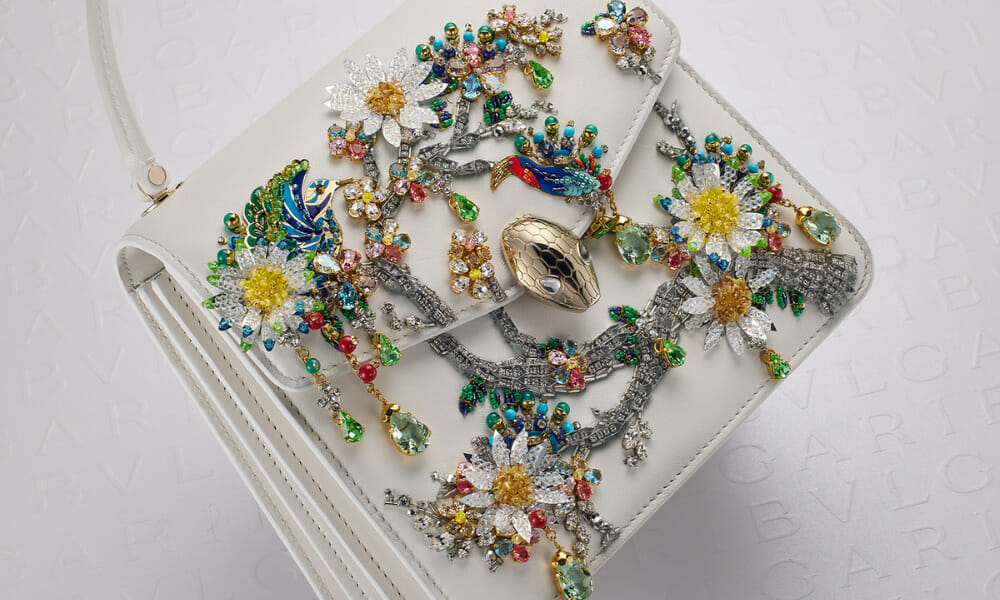 The Serpenti Tropical Garden bag with colorful birds flying from palm to palm blooming over a garden. A masterpiece of craft achieved in 105 hours of work and featuring more than 1,800 decorative elements meticulously hand-sewn and set on the bag's body.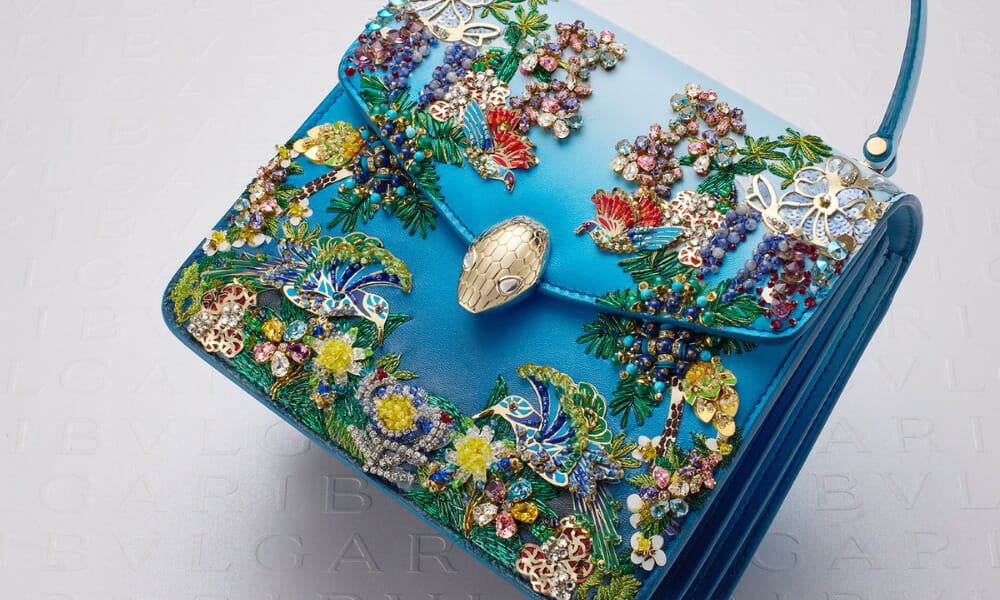 The Serpenti Midnight Garden with a nocturnal interpretation and a contrast between the black background and the vibrant embroidery. Completed in 60 hours of skilful craftsmanship, the bag boasts almost 1,500 glass beads and tubes, crystal stones and paillettes, all masterfully sewn and set by hand.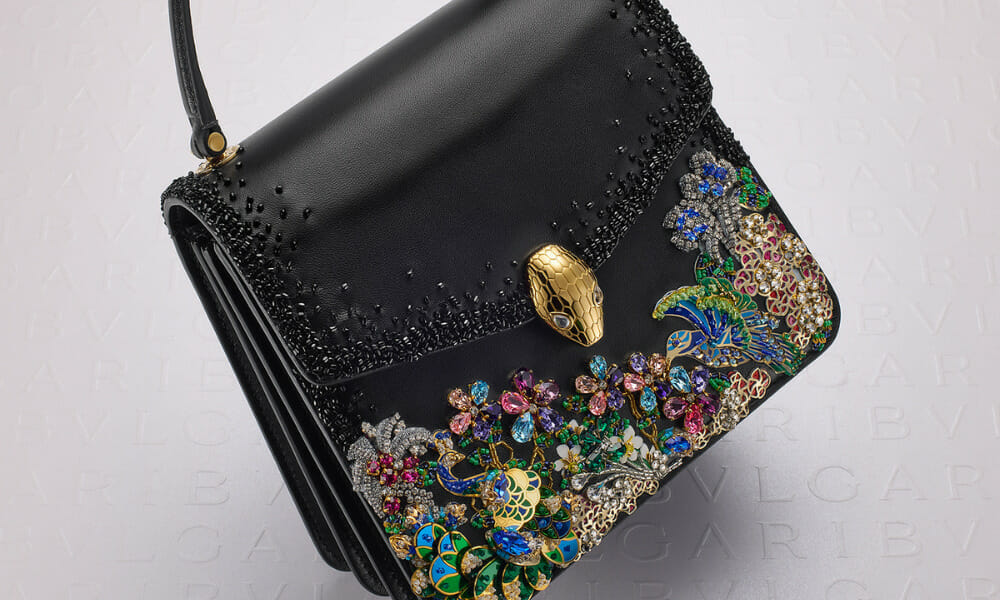 ALSO READ: LA D MY DIOR TIMEPIECE HAS A SIGNATURE MOTIF FROM THE 'NEW LOOK DEFILÉ' IN 1947.