If conformism were a person, Elsa Schiaparelli laughed in its face: always a leader, never a follower, a woman of firsts. Time magazine's first female fashion designer to grace the cover (in 1934), she created the first bathing suit with a built-in bra, pioneered the wrap dress, married style and surrealism with verve and wit like no other (commissioning the likes of Salvador Dali to Jean Cocteau to bring her eccentric visions to life). Blending in was passé; instead, playfulness, especially when the world appeared anything but, was her North Star. "In difficult times," she said, "fashion is always outrageous."
Among Schiaparelli's many innovative accolades, it wasn't just daring silhouettes she would become famous for, but colour. One in particular. A very specific shade of Magenta – 'Schiaparelli pink' – inspired by a friend's Cartier diamond. The French socialite and novelist, Daisy Fellowes, described the specificities of the jewel's chroma as, "bright, impossible, impudent, becoming, life-giving, like all the light and the birds and the fish in the world but together, a colour of China and Peru but not of the West – a shocking colour, pure and undiluted."
Decades later, this concept – colours which have a life force of their own, that vibrate a hidden depth of meaning for those that wear them – has held up. There was something endlessly joyful about seeing Amanda Gorman, for instance, taking to the stage at this year's Inauguration Day wearing a bright yellow coat to mirror the words she was delivering – there is always light. Only if we are brave enough to see it. There is always light. Only if we are brave enough to be it – to just about anyone who has found a grain of power in playing positive dress up when darkness continues to feel just a newsfeed scroll away.
Dopamine dressing, the theory that wearing certain colours can elevate your mood, is more anecdotal, a fashion legend, than it is backed by science. It is also inherently a fluid pursuit; guided by an individual's particular connectedness and memories with certain hues.
"WE HAVE A SET OF SUBCONSCIOUS ASSOCIATIONS CONNECTED WITH EACH ELEMENT OF OUR ENVIRONMENT, INCLUDING COLOUR"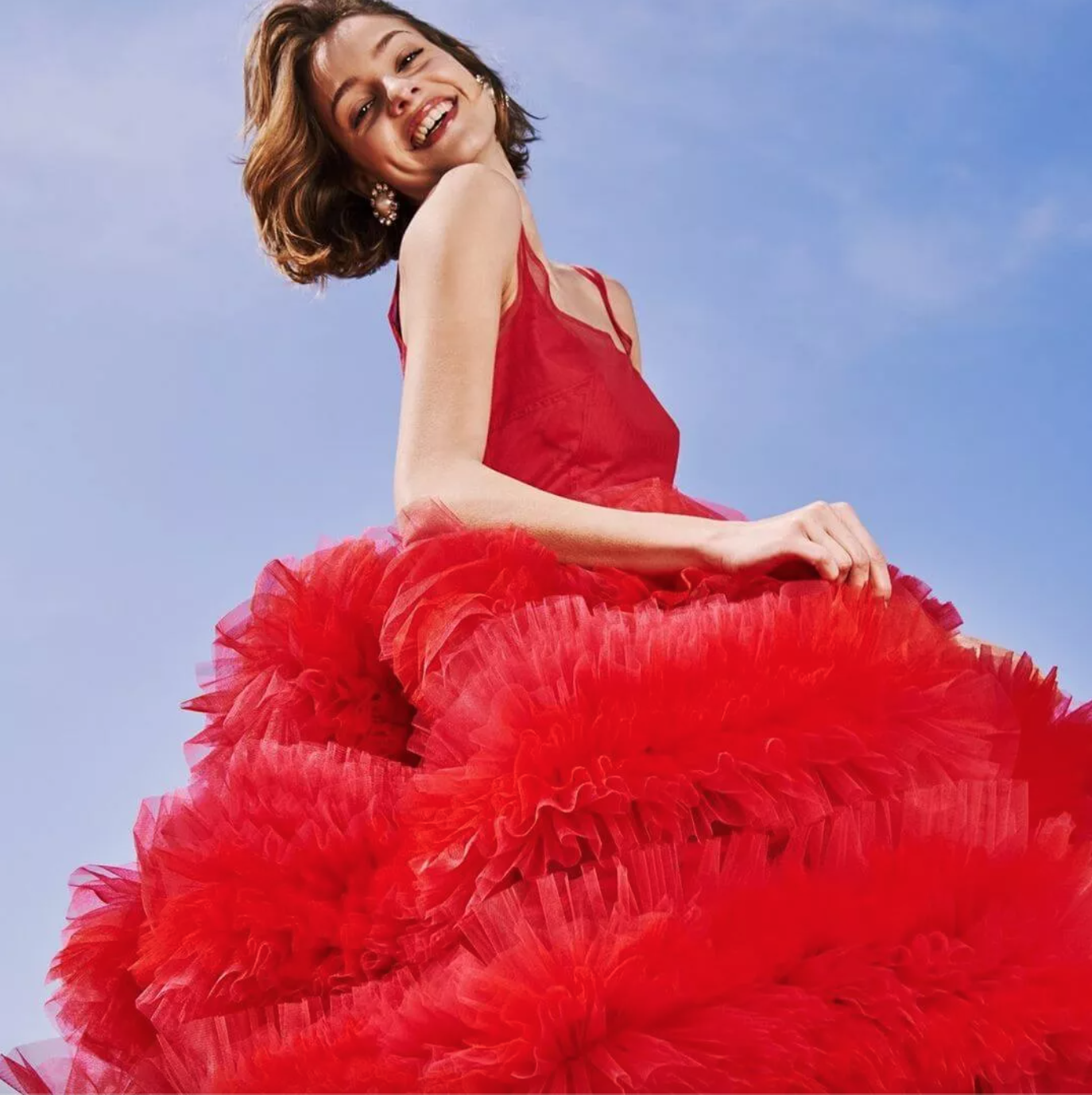 "We have a set of subconscious associations connected with each element of our environment, including colour," Kate Nightingale, psychologist and founder of Style Psychology explains. "When you put some colour on, your brain automatically activates all of your subconscious associations with it and if your current emotional states is considerably different to these associations, your brain will slowly start to adjust your mood." It falls under the same camp as 'enclothed cognition.' A concept birthed in the early 2010s, which describes the systematic influence that clothes have on the way we feel and, by extension, how we act and express ourselves in certain situations. Psychologists Adam Galinsky and Hajo Adam, who coined the term, conducted a simple experiment, using a white lab coat. Telling one group of participants it was a doctor's coat, and another describing it as a painter's coat. The former subset performed better in a tasks than their counterparts, cementing the philosophy that, to a degree, we are what we wear. Or rather, it can signpost what we aspire to be. Radically optimistic, in this case.
Sure, an outfit isn't going to save you from the apocalypse, but if a zany yellow dress or bright fuchsia co-ord (hello, Jacquemus) has even an droplet of potential to ignite parts of ourselves we've disposed of for a time, it's an experiment worth trying.
---
BURO. LOVES:
First published on Buro247.com.