The final episode of 'And Just Like That' was released last week on HBO Max, and thank the heavens it has come to an end. The hype surrounding the revival of the beloved 'Sex and the City' series has led to less love and somewhat more death and loss – which is not what we were quite expecting.
However, the storyline follows three of the main characters as they make their way to post-pandemic Manhattan – new friends, new clothes, new habits and new hats in tow.
As the finale aired, there was a major impact on fashion searches for a particular style moment. Searches in the 24 hours since the episode's debut have skyrocketed for "Valentino dresses", increasing by 1,085 percent, whilst searches for "long orange dresses" also increased by 194 percent – according to Love the Sales, a fashion e-commerce aggregator.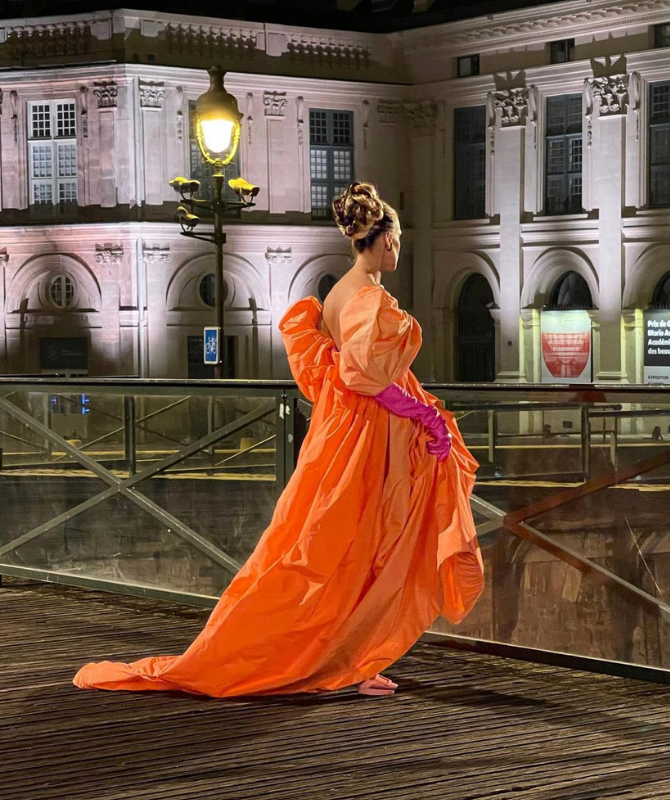 It was the finale's major fashion moment where Carrie Bradshaw wore an orange Valentino couture dress while in Paris, spreading her late husband, Mr. Big's, ashes off the same bridge he confessed his love for her in the original show's finale.
The character also paired the couture dress with fuchsia-colored gloves, which caused searches for "pink gloves" to increase by 273 percent.
Will there be a second season of 'And Just Like That'? There are plenty of questions and rumors swirling around another potential season so we'll just have to wait and see.
Also read: 'Dopamine Dressing', a style trend dominating 2022.