Beyoncé continues to excel at getting our attention — whether it being through her sartorial choices, her amazing Coachella set (which saw Destiny's Child reunite), her Homecoming documentary on Netflix or her surprise album drop, Queen Bey can do no wrong.
Less than 42 hours ago, music fanatics around the globe rejoiced at the release of Beyoncé Spirit music video for The Lion King, and it already received a whopping 7.4 million views — and it's probably in part due to the visually striking fashion choices she donned throughout the music video.
Filmed in the Havasu Falls in Arizona's Grand Canyon, we're turning the spotlight to the fashion moments that left us swooning over the designs…
1. Valentino
The opening ensemble is from Valentino's Spring/Summer '19 Haute Couture collection. Whilst Beyoncé appears in the "Giacinto Lilla" look, featuring a lilac-coloured taffeta cape and terracotta taffeta dress, Blue Ivy starred alongside her mum, also wearing a matching creation by Pierpaolo Piccioli.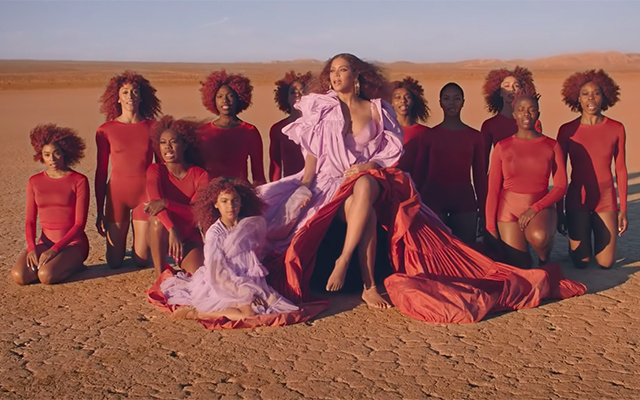 2. Norma Kamali
The singer also appears in a bright yellow Norma Kamali dress from the designer's Resort 2020 collection. Complimenting the bright ensemble, Beyoncé opted for jewellery by Lynn Ban.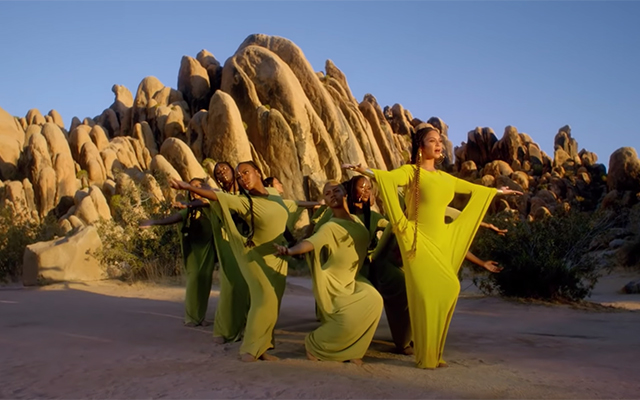 3. Déviant La Vie
Beyoncé continued to look fierce in all-red as she donned a red fringed bodysuit, alongside her backup dancers, by LA-based label, Déviant La Vie.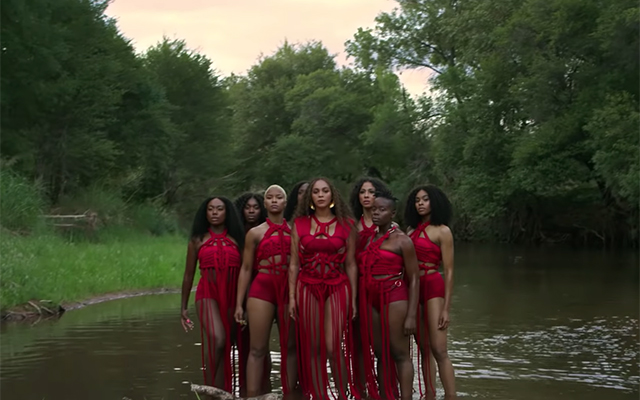 4. Maison Alexandrine
The Grammy award-winning singer then wore a custom pearl bustier gown by Brazilian designer Maison Alexandrine, and a truly spectacular headpiece by ethical African designer, La Falaise Dion. There was also a custom cowrie shell and chain harness made by Laurel DeWitt.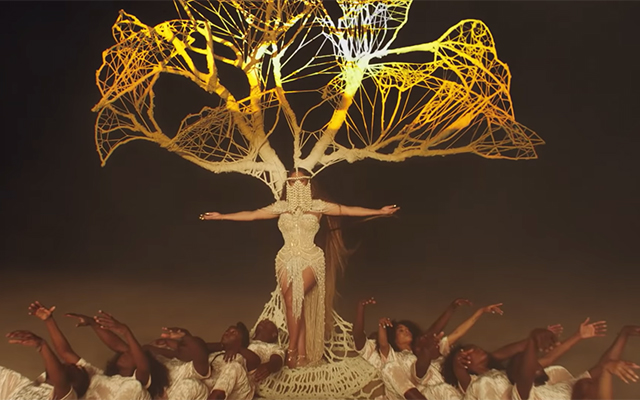 5. Laurel DeWitt
Rich blue came in the form of metallic fringing as Beyoncé then changed into an ensemble by New York fashion designer, Laurel DeWitt.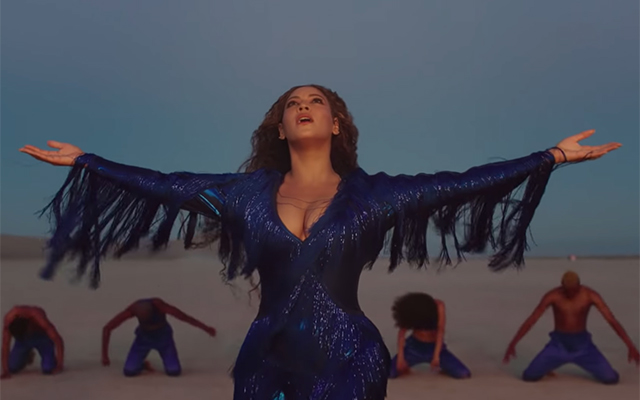 6. Hyun Mi Nielsen
A piece by South Korean-born Danish designer, Hyun Mi Nielsen then appeared in the music video and the ivory fringe coat worn is from the designer's Autumn/Winter collection.
7. Shahar Avnet
Beyoncé also sports a hot pink flowing dress by Shahar Avnet, who shared that the gown was inspired by her next collection, "Please Love Me."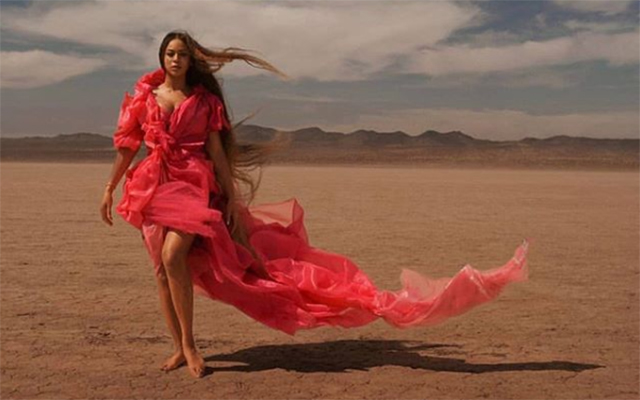 8. Tongoro
Queen Bey was then pictured in a custom, printed suit and matching headpiece by Senegal-based brand Tongoro.
9. Mark Fast
A custom mustard bodycon dress with feather detailing by London-based knitwear master Mark Fast is just what we needed to see before the music video came to an end.
Now, take a look at Burberry's exclusive beach capsule collection on MyTheresa.com.