With a narrative approach that juxtaposes the languages of time, Hermès launches an exceptional exhibition that retraces the history of its coveted bags that explore the story of the Maison from its origins to the present day. Marking the fourth chapter of the Hermès Heritage cycle of touring exhibitions, Once Upon A Bag opens at the National Museum of Qatar opening a remarkable cabinet of curiosities.
Emphasizing the different aspects of Hermès' creations, the exhibition is divided into different rooms dedicated to several themes. It's an artisanal and creative adventure, part memory and part modernity, and tells a profound story of the Maison.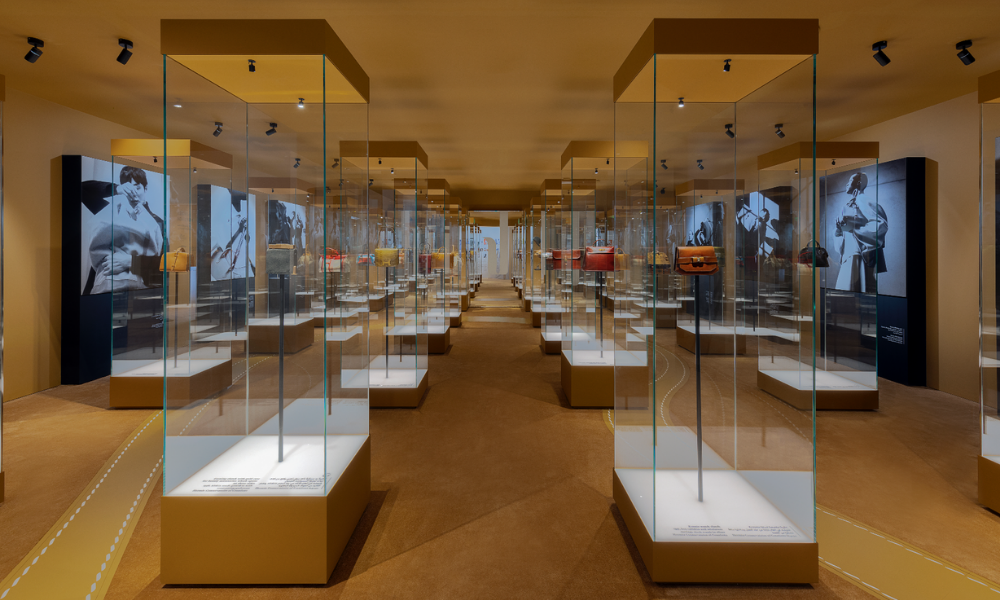 With iconic bags on display – including pieces from the private collection of Emile Hermès, the grandfather of the company founder Thierry Hermès – the exhibition begins by highlighting the history of the Haut à Courroies bag, which appeared in the early 20th century. It's the origin of Hermès as a leather goods maker and this room filled with equestrian roots bears witness to the house's expansion into leather goods.
With an educational approach to its history and different families of bags, Hermès' Once Upon A Bag exhibition continues with areas devoted to the different families of bags – the clutch, the ladies' bag (Kelly, Constance and Simone Hermès), the men's bag (Sac à dépêches and Cityback basketball backpack), the travel bag (Plume 24h and Herbag), and the sports bag – and presents the defining stages of their respective stories.
For example, there's a room dedicated to exquisite clasps cleverly engineered with a watchmaker's precision (Verrou clutch and Mosaïque au 24 bag). This is then followed by a room dedicated to more whimsical models with the 'Bags of Mischief' collection. Perhaps our favourite room in the exhibition, the bags translate the fun and quirky designs into leather marquetry with a display of bags from the 1980s, designed by Jean-Louis Dumas, chairman of Hermès from 1978 to 2006.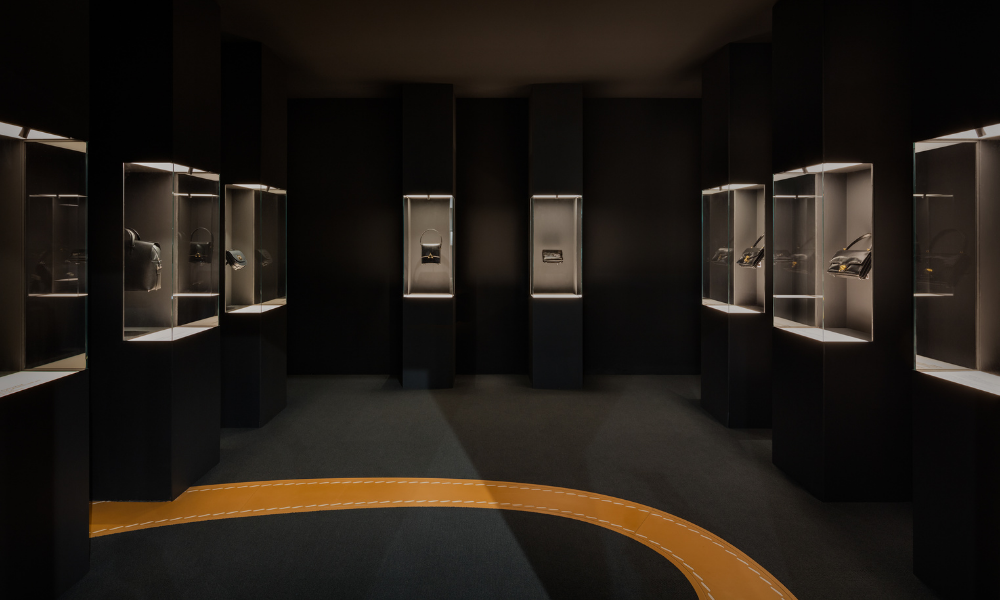 The diversity of bags continues with a dedicated room that concludes the exhibition. Here, you'll enter a dreamlike world where the realms of imagination and reality come together with handbag models that evoke distant horizons.
On display, fairy-tale pieces are in the spotlight to illustrate exceptional know-how. From a Birkin Sellier Faubourg to Kelly plumes and more, it truly is exquisite to witness the quality of the bags – proof that no matter their age, Hermès creations were crafted for the long term.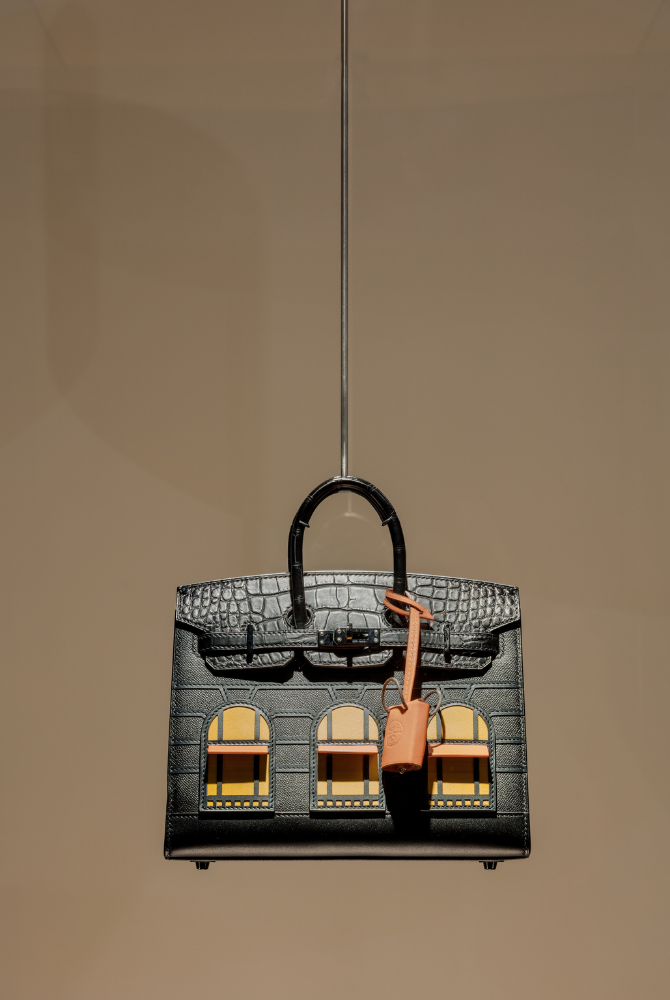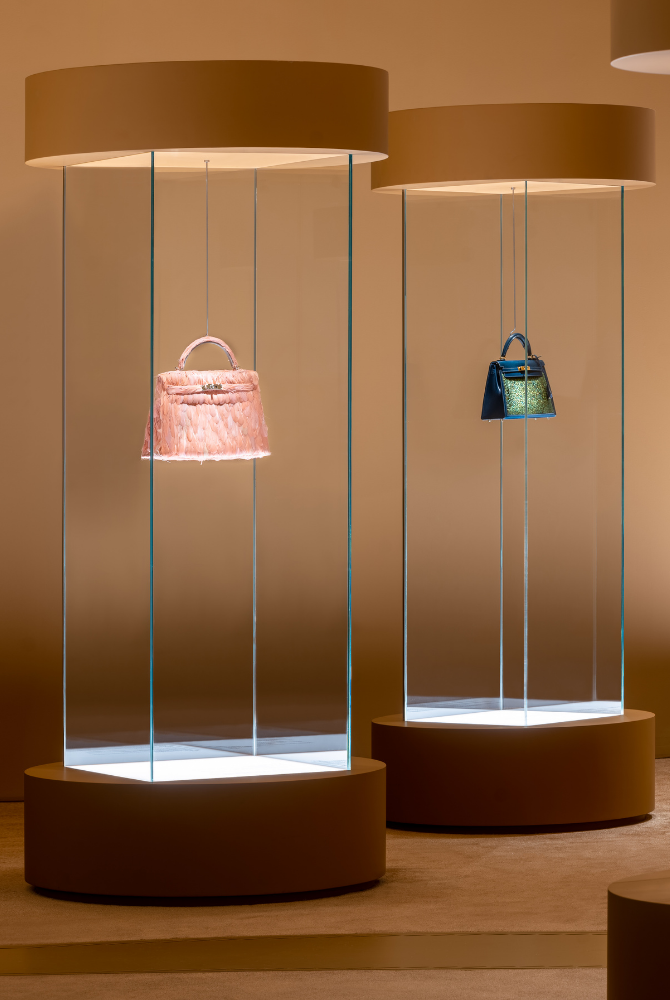 Hermès' Once Upon a Bag will be on display at the National Museum of Qatar until June 11, 2022.