For its latest leather goods and accessories collection, Bvlgari infuses its heritage with the allure of Eden, an idyllic island under the Italian sun. Comprised of bold creations that remind us of the beauty in life, the collection aptly titled Made in Eden, is intrinsic to the very nature of Serpenti, Bvlgari's ultimate icon. Below, we speak to Mireia Lopez Montoya, Bvlgari's Leather Goods & Accessories Managing Director, as she talks us through the new collection (each piece keeping the spirit of the legendary Serpenti), the change in design trends, the importance of comfortability, and why people are so obsessed with mini handbags…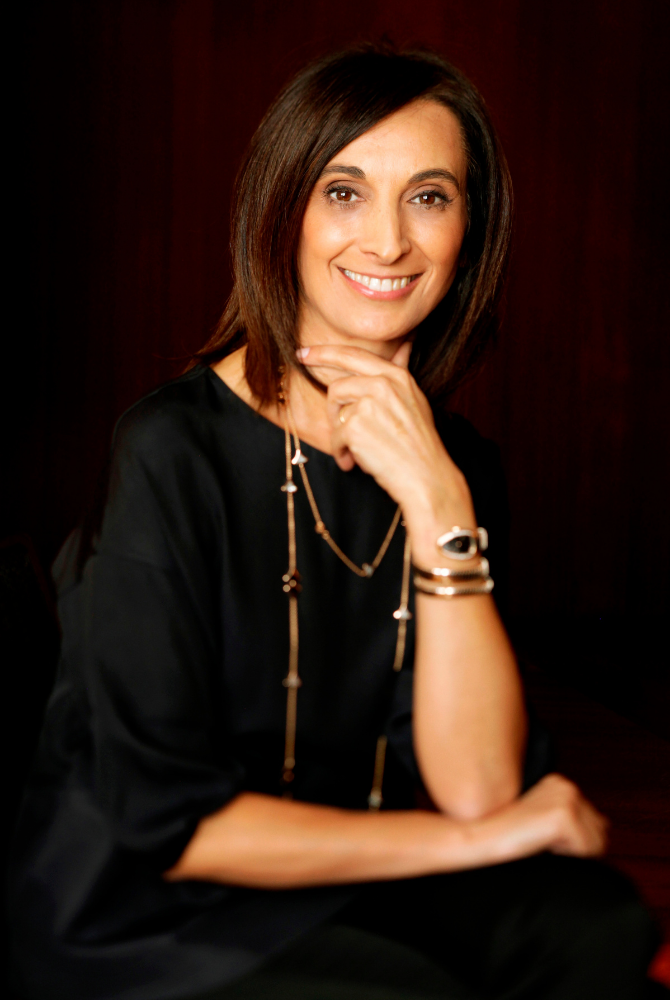 Tell us a little bit about yourself and your role at Bvlgari?
I am Mireia Lopez Montoya, Bvlgari's Leather Goods & Accessories Managing Director, Spanish by birth, Italian at heart. Since 2014, the Bvlgari Accessories Atelier in Florence is my second home and over the years, I have worked on the evolution of a wonderful category like that of accessories, which draws its greatest inspiration from the world of jewellery to enter the world of fashion.
'Made in Eden'. What's the story behind the name of the collection?
The name Eden immediately brings to mind an idyllic place – whether real or imaginary – where you feel good, fulfilled and perfectly at ease, surrounded by beauty. It's an intimate world infused with a touch of natural sensuality.
What is an 'Eden' to you?

My personal Eden is wherever I feel comfortable, free to be what I want, to follow my own rules and rhythms. It is more a state of mind rather than a physical place. A way to rediscover a meaningful approach to daily life and new territory of inner wellbeing.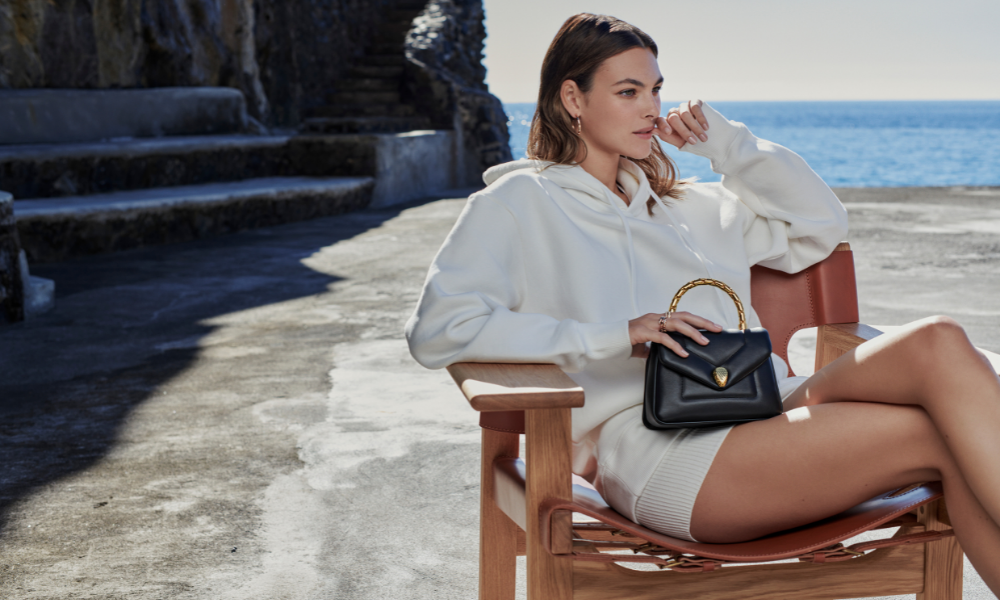 You introduced new shapes and colours this season. How did you manage to keep the Serpenti icon and identity within this new collection?
This challenge is intrinsic to the very nature of Serpenti. As a symbol of metamorphosis and endless change, the Bvlgari snake evolves in unexpected ways season after season, yet it still stays true to its strong identity – which moreover, is rooted in millennia of history. This season, we introduced new squared and on-trend shapes, as well as ultra-soft and comfy styles, matched with unprecedented snake interpretations.
For the first time, we didn't focus on a single element of the serpent's aesthetics – such as the head or the emblematic scales – but we played with its entire body, exalting its sinuous and fascinating nature to the maximum. In terms of colour, the chromatic palette refers to the Bvlgari Eden, with comforting and neutral colours infused with light and power, and perfectly coexisting with the most vibrant nuances which are part of our DNA as a jeweller.
Moreover, as well as through creativity, colours, and precious raw materials, for Bvlgari, perfection also passes through manufacturing. The final result of each piece we create must be a testimony of the brand's excellence in craftsmanship, thanks to the collaboration of expert craftsmen, witnesses of Italian mastery.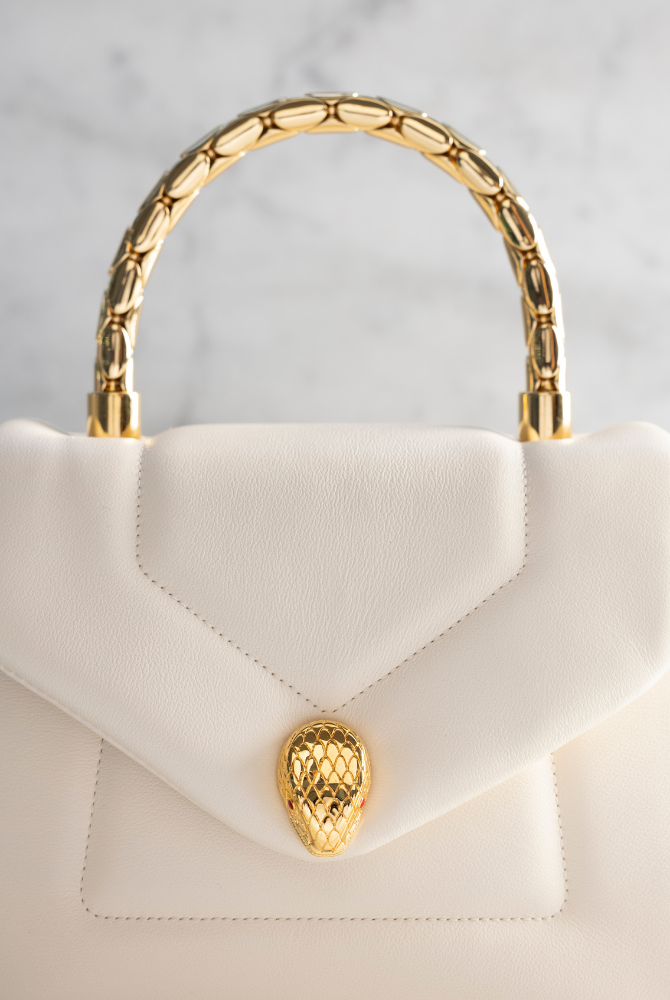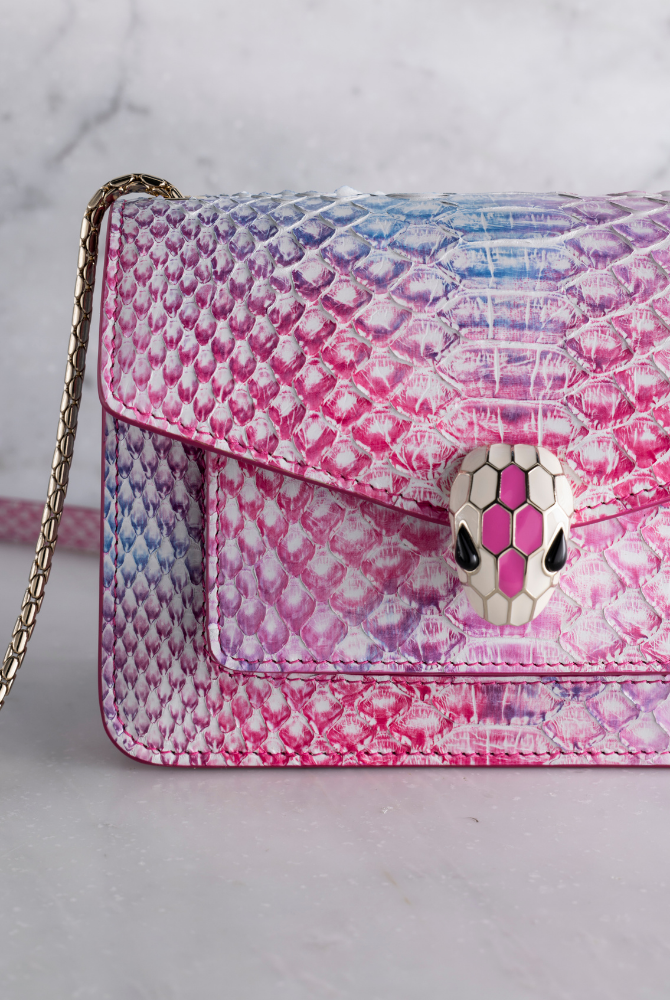 The range is quite extensive with bags, scarves and eyewear. Can you tell us a little bit more?
As with all our collections, also for 'Made in Eden', there are many ways to "access" the creative universe it offers. From the iconic Serpenti Forever styles updated for the new season to the new shapes such as the Serpentine Pouch, the Serpentine Vertical Tote bag, the Serpenti Reverse and the Serpenti Forever East-West, the collection extends to colourful and versatile textiles as well as eyewear creations inspired by Bvlgari's most iconic jewellery lines.
The main creative theme embraces every single piece, but the way to interpret and wear it is always different. Silk specifically is becoming an accessory that is increasingly present in the daily life of contemporary women and it is interesting for us to work on this product due to the infinite challenges of creativity and manufacturing that it grants us. These masterpieces of colour personalize any look with a fresh and sophisticated touch, finding the right balance between timeless elegance and playful touch.
Accessories are not merely "aesthetic tools", they are also useful for personal needs. They are an opportunity to feel special and stand out from others, a means of aesthetic and emotional well-being.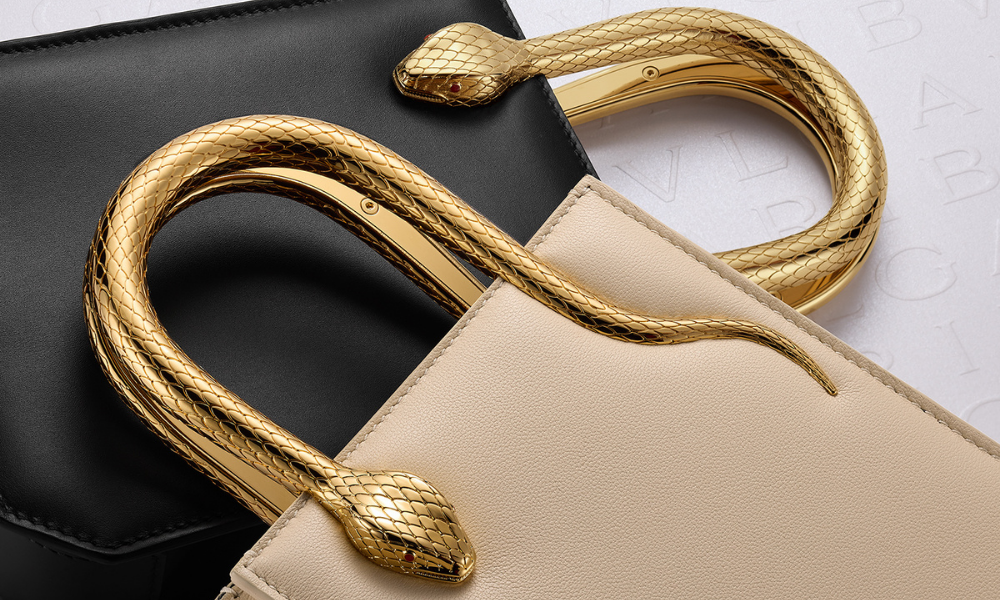 You joined Bvlgari in 2014. How different have the trends in designing changed? (i.e. with technology or new materials)
Our collections take all shapes from Bvlgari's essence as a master jeweller. The metallic elements, the exquisite leathers and skins are treated with the same care, creativity and attention to detail reserved for a piece of High Jewellery, with a mastery which is handed down from generation to generation. This unique approach and processes allow us to emerge among the competitors in what we do best.
In the last years, the challenge was to focus more and more on our jewellery DNA and to translate it in always new material treatments and techniques, as well as in creative designs referring to Bulgari's most iconic jewellery motifs through the language of leather goods. It is a unique fusion of our leather goods and jewellery know-how, rooted in tradition and always looking to the future.
We noticed some new perspectives with the collection include more comfortability. Was this something you were aiming for?
Absolutely, yes. The world and our lives have changed radically in the past two years and today we know that our work, our collections, and the results we aim for, must always start from concrete messages. With Made in Eden we wanted to offer a new idea of comfort and wellbeing, a natural way to bring an aesthetic sense into everyday life, closer to the true needs of modern women. Therefore we worked on ultra-sinuous and feminine shapes, soft and puffy styles and new comfortable and practical wearability – obviously without ever forgetting that fundamental touch of glamour.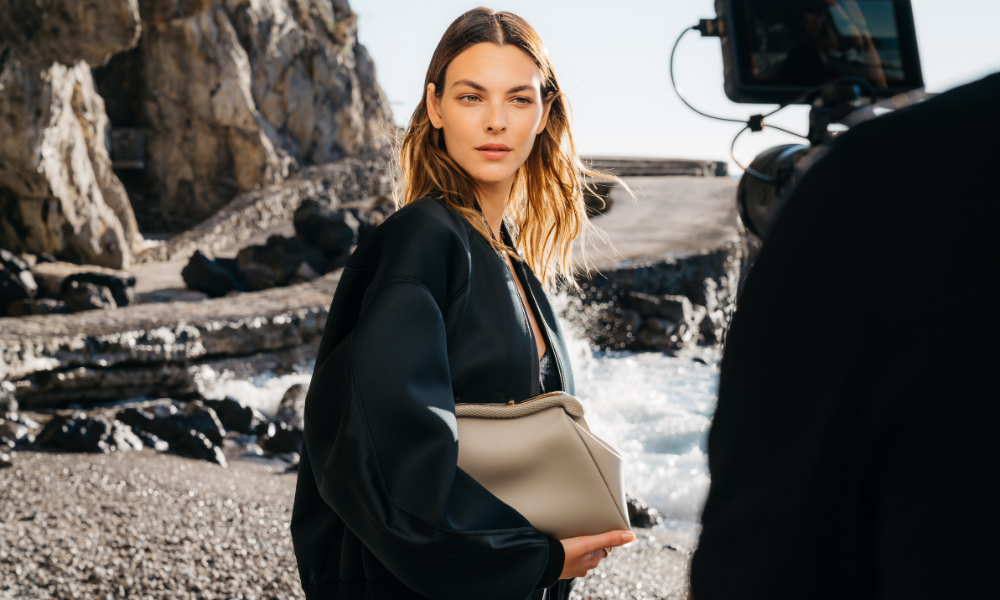 In terms of colours, which colours do you think would do well in the Middle East?
Azalea Quartz is definitely one of the hottest nuances of the season, but all the neutral tones from Ivory Opal to Foggy Opal are incredibly versatile, chic and simply timeless.
In your opinion, why do you think people are obsessing over the minis?
The trend of micro bags is becoming more and more popular and at Bvlgari, we feel particularly comfortable in this field as it requires all our skills and artistry as a jeweller. We call them "our little jewels" as they allow us to play with precious details and iconic shapes in a fresh, versatile and glamorous way. A micro bag offers you endless styling options, it completes your outfit or gives an unexpected twist: as I said, finally it is more a jewel than a bag.
Can you tell us a bit about your perception of what the 'Serpenti' means to you?
To me, Serpenti represents the spirit of women. Powerful, sensual and naturally glamorous: it is the emblem of those who are always ready for change and for new, infinite rebirths.