Naomi Watts couldn't have been a more perfect ambassador for Fendi's new narrative to feature its iconic Peekaboo bag in a captivating video.

Titled 'Wild Untamed Naomi', the video stars Watts – who is currently on a journey of self-love – on a restless day within her apartment in New York. Showing off her 'untamed' side, the British actress essentially sums up the current mood as she practices meditation before devouring a chocolate bar in the kitchen, eventually unleashing her inner, wilder and unseen side.

Accompanied by the Italian fashion house's distinctive style, the video celebrates the playful spirit of Fendi and its iconic Peekaboo bag, which never leaves Watts' side.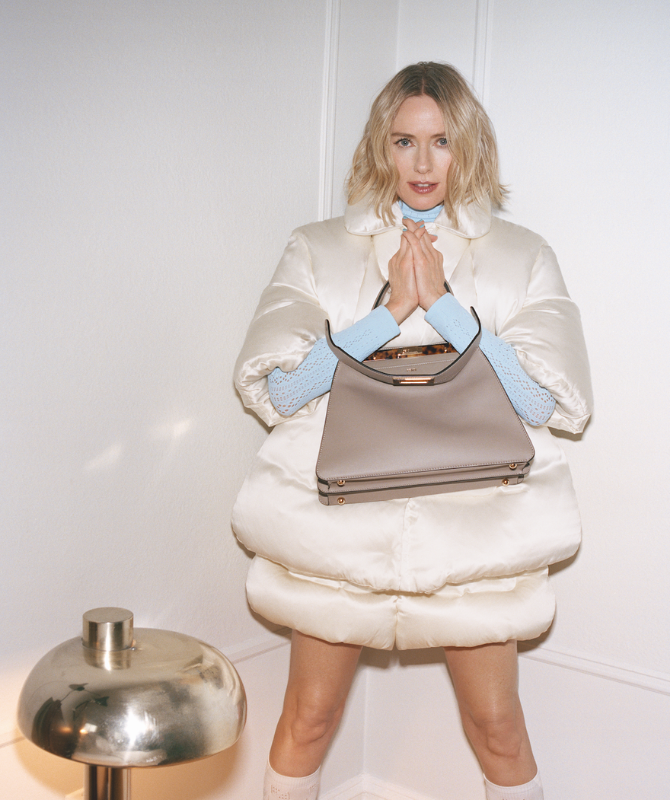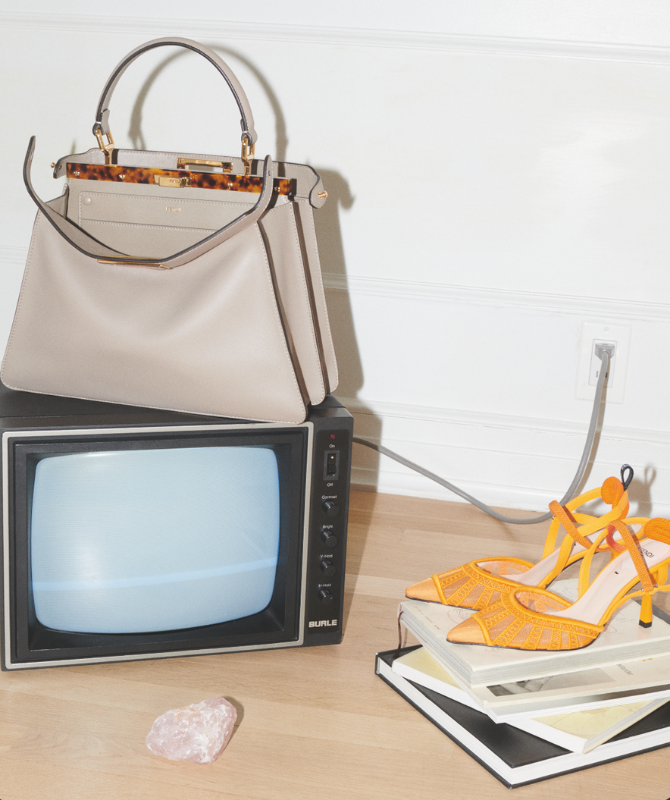 Presented for the first time in Fendi's Fall/Winter '21 collection, the Peekaboo ISeeU comes adorned with its signature accordion-frame shape featuring inside pockets which can be interchangeable in smooth leather or precious skins and personalised with one's initials.

"I love the colours!" Naomi Watts says about the Fendi Peekaboo bag. "And it's a classic shape that's very functional, whether you're travelling with it or just using it as a day-to day-bag. It just works."

Also, discover Fendi's Fall/Winter '21 collection.
.stk-post [data-anim-name="preset-slideInLeft"]:not(#stk) { transform: translate3d(-100%, 0, 0) } { "keyframes": [{ "transform": "translate3d(-100%, 0, 0)", "offset": 0 }, { "transform": "none", "offset": 1 }], "options": { "id": "preset-slideInLeft", "delay": 0, "duration": 1000 } } .stk-post [data-anim-name="preset-slideInRight"]:not(#stk) { transform: translate3d(100%, 0, 0) } { "keyframes": [{ "transform": "translate3d(100%, 0, 0)", "offset": 0 }, { "transform": "none", "offset": 1 }], "options": { "id": "preset-slideInRight", "delay": 0, "duration": 1000 } }