When you think of the industry's handbag offerings, Chanel always ranks at the top of the list as its handbags are highly sought-after, iconic statement pieces, and demand is always higher than supply. Its latest piece of arm candy, the Chanel 22 Bag, was revealed at its Spring/Summer '22 show for the first time but has already garnered immense popularity courtesy of its combination of simplicity and comfort – all whilst featuring the emblematic codes of the Maison.
To celebrate the collection, Chanel tapped iconic duo Inez & Vinoodh to shoot the Chanel 22 Bag campaign featuring three icons of their generations: Lily-Rose Depp, Margaret Qualley and Whitney Peak.
Each was captured in three different settings – Los Angeles, Palm Springs and New York – and revealed all the facets of their personality.
For example, Lily-Rose Depp was captured in her own daily life, one that revealed her two different identities. "These images are, for me, an ode to the marriage between my identities as a Parisian and a Los Angeleno," explains the actress on what she thinks Inez & Vinoodh wanted to say about her. "I've known Inez & Vinoodh for a few years now and so, knowing me, I think they did a beautiful job at creating scenes and scenarios that help my personality shine through. They were also very inspired by Veronica Lake for the shoot, someone who's inspired me my whole life."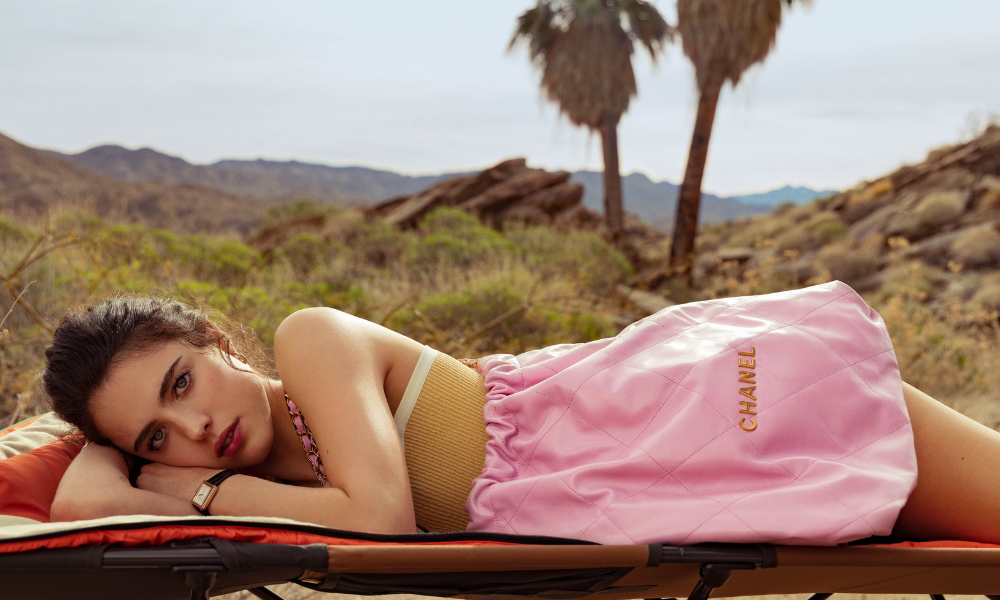 When speaking about her images and what they represent, Margaret Qualley shared: "Inez & Vinoodh are constantly working. They're always flying from one place to the next and work long hours to meet deadlines. But they also have this deep desire to be present and connect with what matters to them. I think they see that same drive in me and also some of the damaging effects it can have. They know how I can get stuck in my head and drive myself crazy. It was a real gift to do a shoot that was all about getting back to the earth. It's like okay, she won't stop working, fine, so how about we make the project about stopping working!"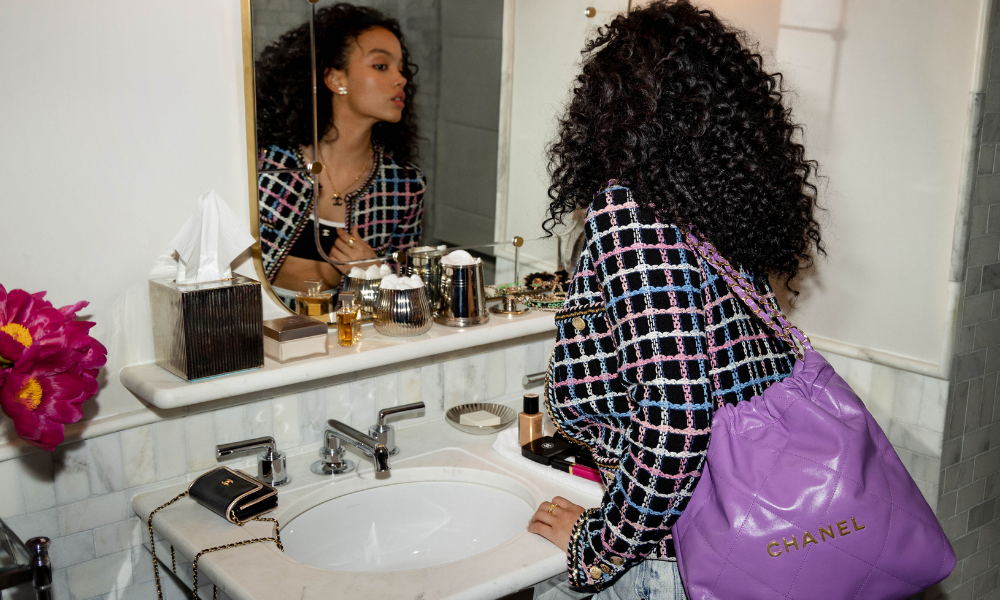 Whitney Peak was captured in New York and throughout the campaign shoot, felt like it would be an unforgettable experience. "Inez & Vinoodh are a very special team. We really talked in advance and built a concept around the things that matter to me all while maintaining their and Virginie Viard's vision," she explains. "They encouraged my input and helped pinpoint what makes me who I am and how I approach day to day life. From the first group call, I felt understood and had no doubt this was going to be a very unique and unforgettable experience. The shoot itself was the most fun I've ever had on a shoot. They have this way of being super-efficient while creating such a fun experience. They took a boring routine, sprinkled fairy dust over it and turned it into something entertaining, reflecting the relationship I have with CHANEL."
Also read: Inside CHANEL's 19M Métiers D'art headquarters by Rudy Ricciotti.