This versatile accessory draws inspiration not only from the crescent moon's form but also from its essence. Within the heart of Maison's masterpiece, the moon materializes as your must-have day to night companion… a portable slice of the universe in a bag, let's just say.
The Valentino Garavani VLogo Moon bag transcends seasons, claiming its status as an enduring statement piece. Crafted from supple leather and adorned with a daring metal chain, it exudes urban elegance, effortlessly complementing daytime essentials or elevating evening ensembles. This chameleon-like bag can cling tightly to the shoulder for a dynamic appearance or drape gracefully across the body with the additional leather strap.
Fashioned from the supple Stampa Alce leather, the Valentino Garavani VLogo Moon bag offers a delicate and indulgent touch, a testament to the Maison's dedication to craftsmanship and precision. Reflecting the spirit of the Valentino Garden Party Spring 2024 collection, it showcases an enchanting spectrum of Couture shades, from vibrant yellows and reds to understated blacks and blushes. To elevate this accessory further, the Maison has envisioned chain-link hardware, culminating in an elliptical VLogo Signature at its core. This golden icon serves both as a decorative embellishment and a practical addition to the bag's functionality.
Discover the allure of the new Valentino Garavani VLogo Moon bag, replete with its distinctive circular form and iconic VLogo Signature. It awaits you at Valentino boutiques and online at Valentino.com, beckoning you to embrace a slice of celestial elegance.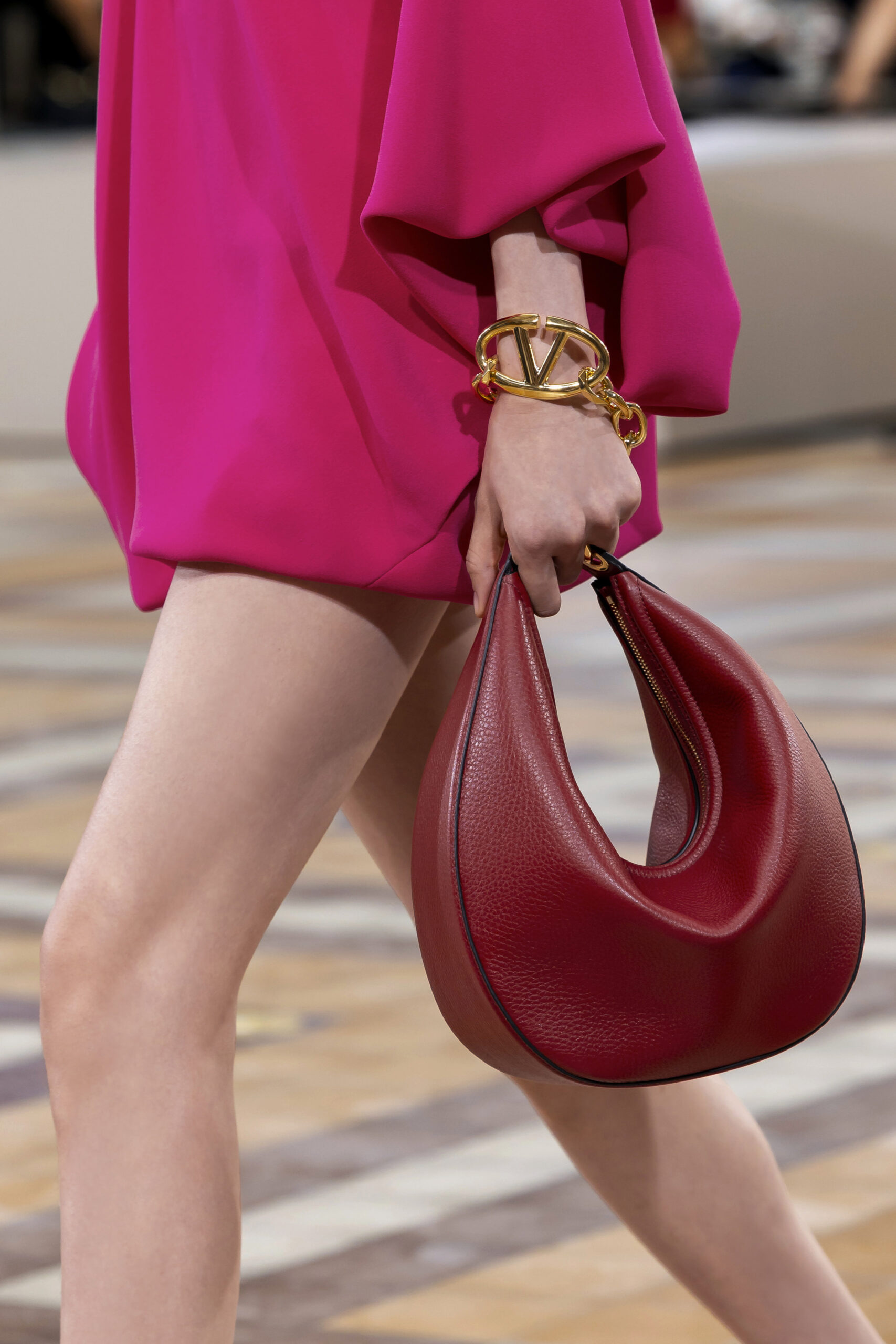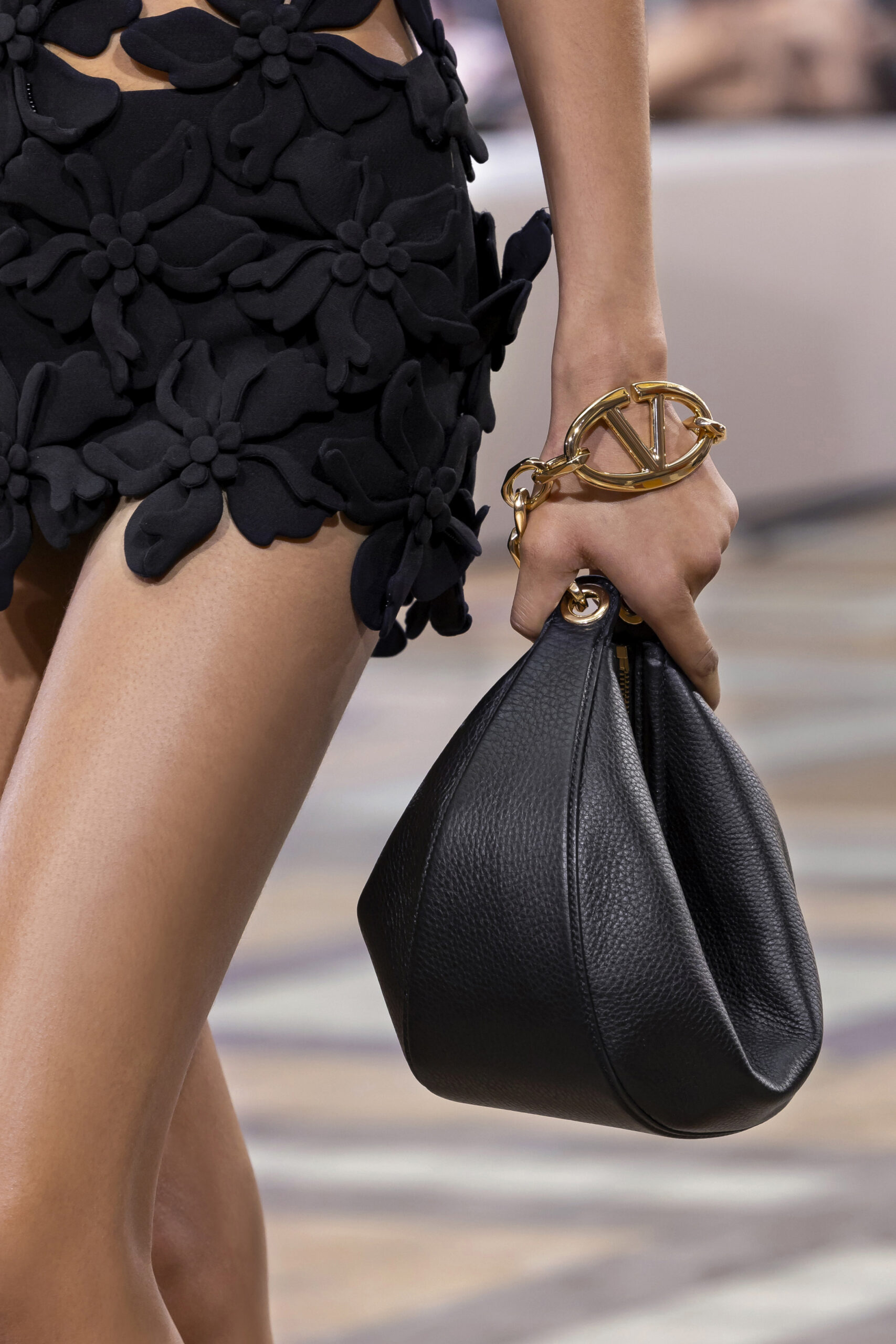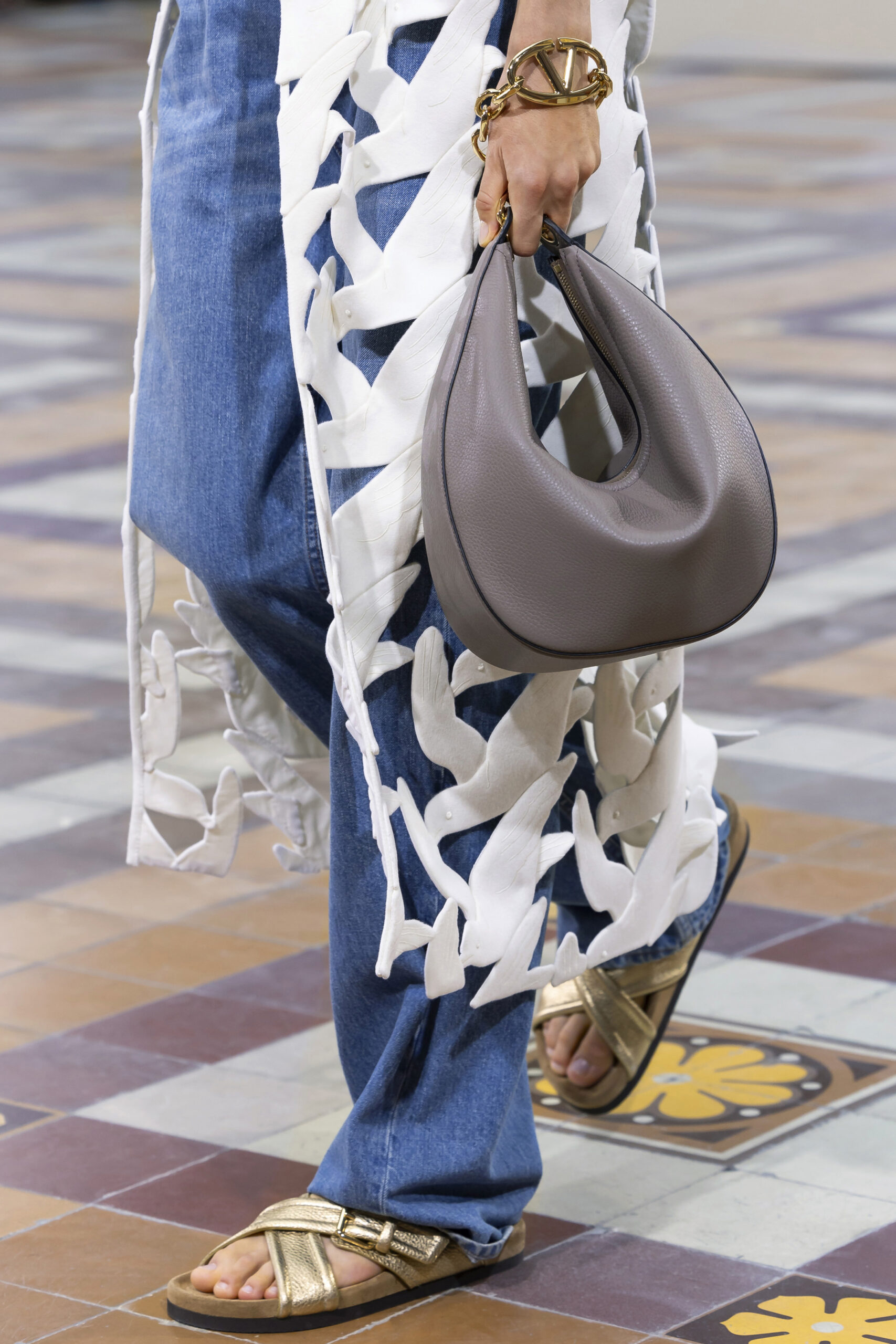 ALSO READ: MEET ANNA-LYSE: BURO'S NEW SARTORIAL FASHION CRITIC.