Since 1948, Palestinians have grappled with a relentless battle against the erasure of their identity and culture. However, it was in the aftermath of the Six-Day War in 1967–when Israel annexed East Jerusalem and seized control of the West Bank and Gaza–that the Palestinians faced a particularly audacious attempt at cultural suppression. It was during this time that the Israeli military forbade the right of assembly and publication of political matters or what could be interpreted as political, including the bearing of national symbols.
In response to this affront to their identity, Palestinians turned to a seemingly mundane and humble symbol of resistance—the watermelon. The fruit's colors, echoing those of the Palestinian flag, served as a creative and absurdly fitting form of protest against censorship – an act of defiance that persists even in the digital age.
In the modern virtual landscape, the watermelon emoji has become an essential tool in avoiding shadowbanning and censorship, as users worldwide turn to this creative and colorful expression to ensure their voices are not silenced. It is a testament to the enduring significance of this symbol and the ongoing battle against erasure.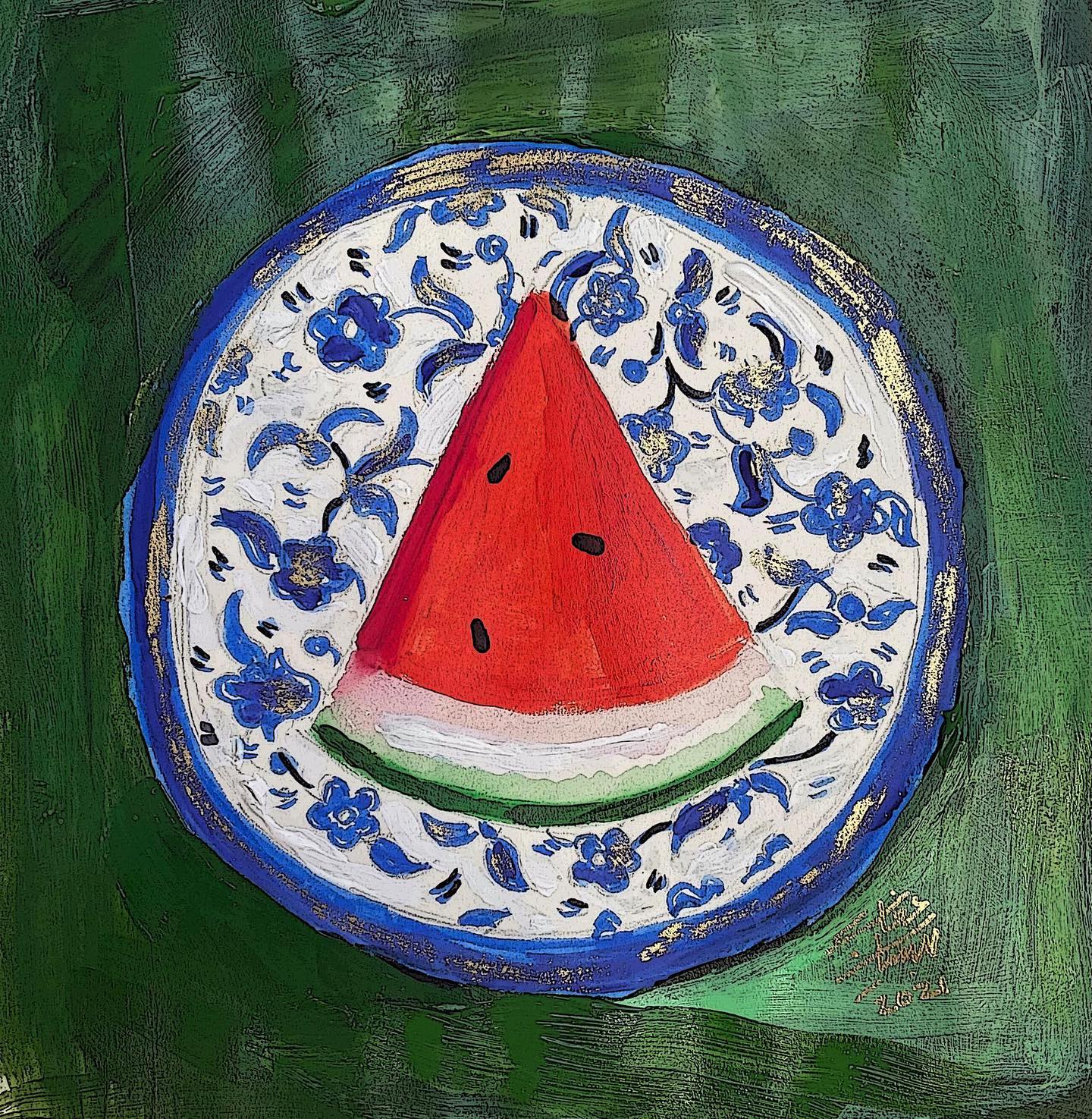 The origins of the watermelon's role in Palestinian resistance can be traced back to the 1980s when a group of Palestinian artists dared to host an exhibition at the 79 Gallery in Ramallah. However, their endeavor was swiftly met with repression, and the gallery was shut down. What was particularly astonishing was that three artists were arrested not for explicitly depicting the Palestinian flag but for incorporating its colors into their work. This incident underscored the Israeli authorities' efforts to eliminate any form of Palestinian symbolism, even when the flag itself was absent.
In a bold and artistic response to the authorities' attempt to depoliticize their work, one of the artists, Issam Badrl, made a poignant inquiry. He asked, "What if I were to make a red, green, black, and white flower?" The Israeli police officer's resolute response, "It would be confiscated. Even if you paint a watermelon, it would be confiscated," was a testament to the artist's indomitable spirit. This encounter became the catalyst for the adoption of the watermelon as a powerful substitute for the Palestinian flag and an enduring symbol of resistance.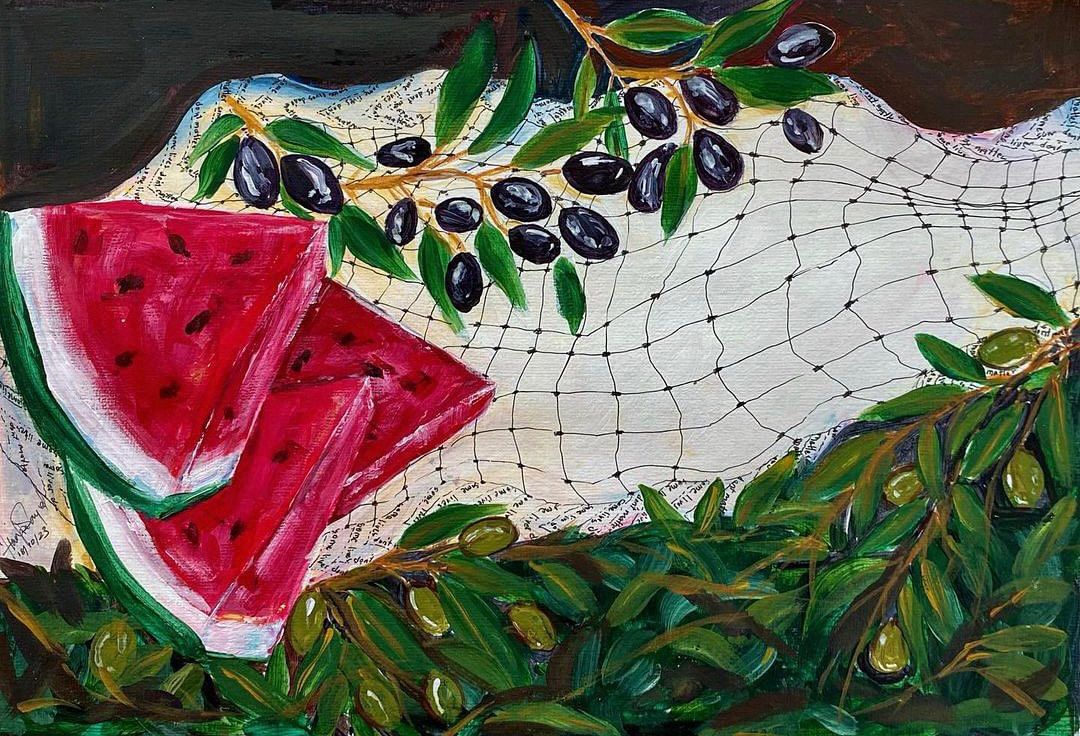 Back in the day, when waving the Palestinian flag warranted arrests, Palestinians resorted to carrying watermelon slices as the emblem of their resistance.
Today, the watermelon stands as a beacon of Palestinian identity and defiance. Users have been posting watermelon emojis, images, and artwork to circumvent online shadowbanning, embodying a sense of activism and solidarity that transcends conventional political and geographic boundaries. The watermelon remains a testament to the unwavering spirit of a people who continue to resist and celebrate their identity in creative, unexpected, and deeply meaningful ways.
ALSO READ: LES BENJAMINS X MARKET CAPSULE COLLECTION IS A TRUE REINVENTION OF URBAN FASHION.