Remember those adorable portraits of Prince Louis, released on the day of his first birthday (April 23)? Well, they were taken by, none other than, his mother — just like any mum would do to mark their child's birthday. The images turned out quite nicely as well, and that's in part due to Kate Middleton's eye for photography.
So, it only makes sense why she has officially become a patron of the Royal Photographic Society.
Overnight, news emerged that the mum of three will now take up this role, a patronage previously held by the Queen for 67 years (since 1952, the year of her coronation, to be exact).
With a long-standing passion for photography, it was only fitting that Kate would become the royal patron of the organisation, also following in the footsteps of Queen Victoria and Prince Albert, who become the royal patrons of the Royal Photographic Society in 1853, the year it was founded.
The new gig has been announced on the same day she visited one of the charities she is a patron for, Action for Children. Dressed in a paisley midi dress and paired with her favourite Castaner 'Carina' tan wedge espadrilles, she joined a group of children for a photography workshop run by the society in London.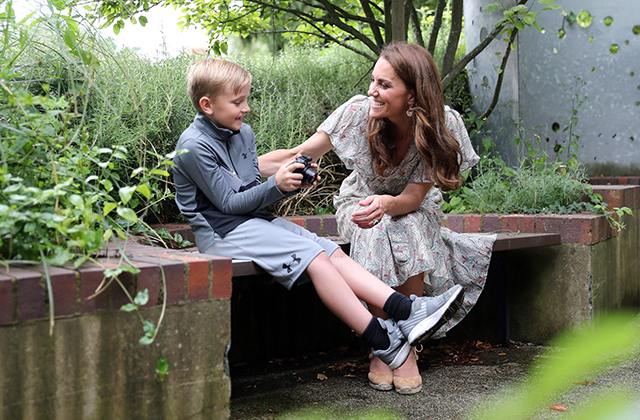 Now, take a look at Kate Middleton's Middle Eastern moment at Royal Ascot.