Yesterday marked the first day of the Duke and Duchess of Sussex's official royal tour of Ireland. After taking part in the Royal Air Force 100 years celebrations, the pair jetted (literally) to Dublin where they went straight into a full afternoon of events.
Today, the pair had another jam-packed schedule.
Harry and Meghan began the day by visiting the Irish Prime Minister, Michael Higgins, along with his wife and their two Burnese Mountain Dogs Bród and Síoda, at their residence. For the first occasion of the day, Meghan wore a slate coloured dress by designer Roland Mouret. The pair signed the official guest book to commemorate their visit.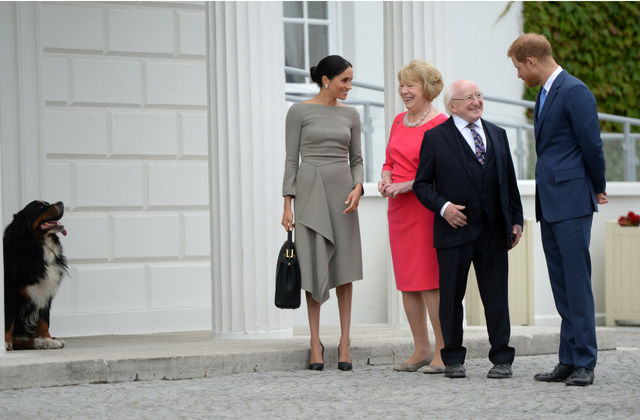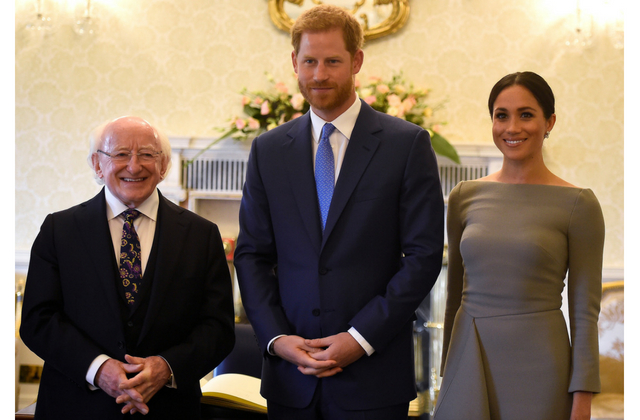 They then headed to a Gaelic Sports Festival at Croke Park where they met with young Gaelic footballers (for which Meghan changed into a cool black suit by Givenchy with a white shirt and black heels), before making their way to Trinity College to view the Book of Kells, one of the country's most important cultural items.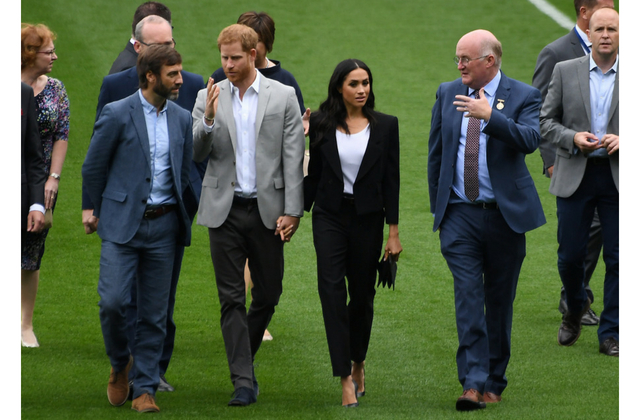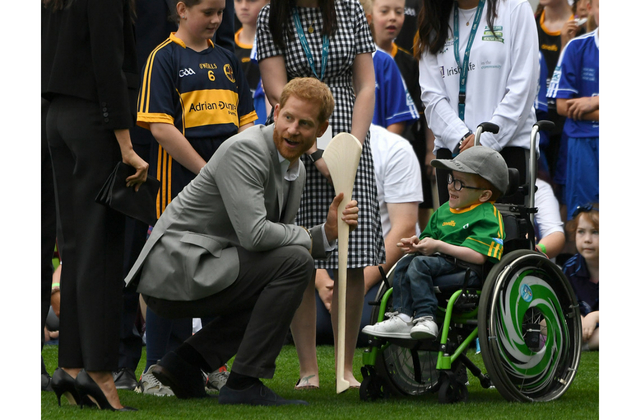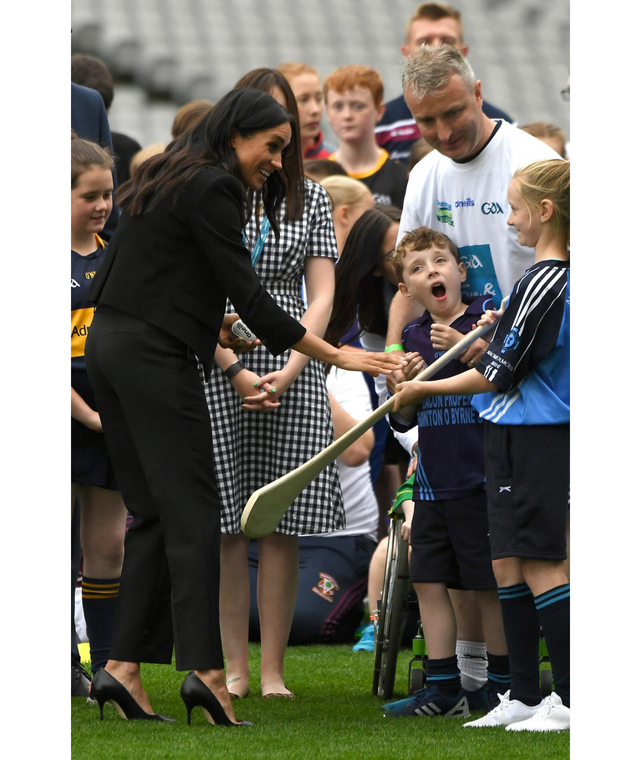 The day is far from done for the pair who are still to visit the site of the 1920 Bloody Sunday massacre (which the Queen also visited during her official visit in 2011), the Famine Memorial, the Irish Emigration Museum and DogPatch Labs (a co-working space for start-ups).
Stay tuned to Buro 24/7 Middle East for more updates from the tour.
In the meantime, discover the new range of vegan handbags from M2Malletier.