It's been a big month for the British royal family, particularly for the Duke and Duchess of Cambridge. In addition to celebrating their seventh wedding anniversary, the couple welcomed their third child, Prince Louis Arthur Charles, on April 23 and swiftly introduced the newest member of their family to the public a mere seven hours after his arrival into the world.
Now, the couple has shared the first official photos of Prince Louis, and they're seriously adorable.
The photos were taken by the Duchess of Cambridge, following tradition with the portraits shared of Prince George and Princess Charlotte in recent years which were also taken by the keen photographer.
The first image is of Prince Louis on his own and was taken on April 26, according to Kensington Palace. The second image sees Princess Charlotte cradling her new brother whilst sweetly kissing his forehead (similar to the one shared shortly after Charlotte's birth with Prince George), and was taken on May 2nd on Princess Charlotte's third birthday.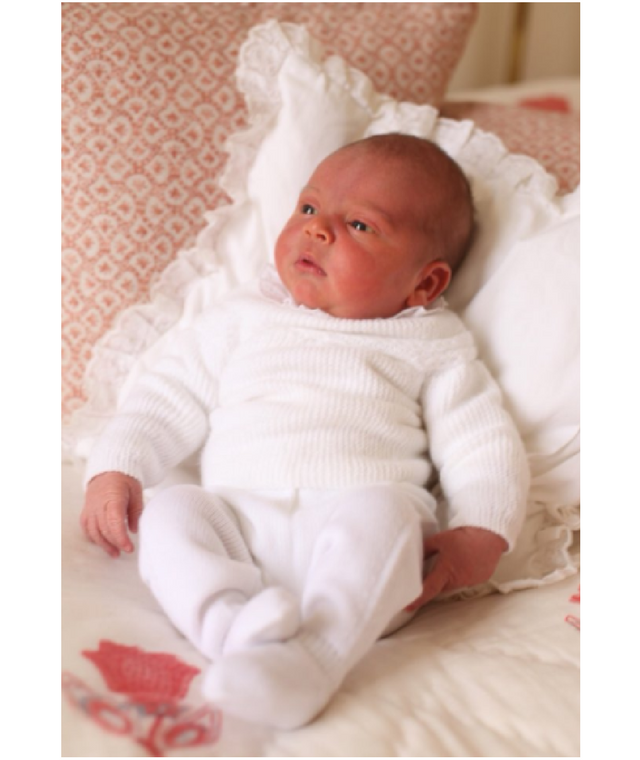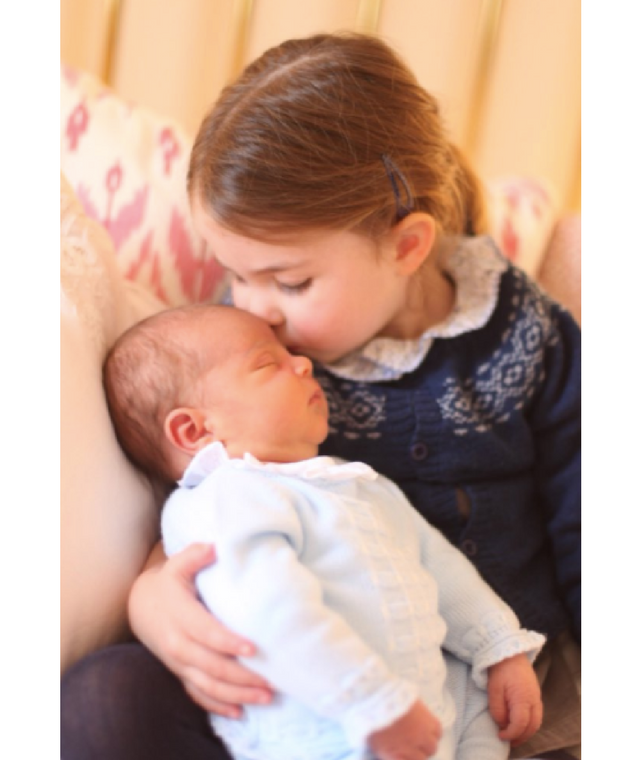 Kensington Palace confirmed over the weekend that whilst the Duchess of Cambridge will be in attendance at Prince Harry and Meghan Markle's wedding in two weeks, Prince Louis will not be part of the celebrations. Princess Charlotte and Prince George will, however, be a part of the official wedding party meaning we're in for an extra dose of cuteness on the day.
Until then, read about how Meghan's parents will be involved in the ceremony.