Whilst the Duke and Duchess of Cambridge are off on a royal tour of Norway and Sweden, Prince Harry and Meghan Markle are attending events a little closer to home. Last night, the pair appeared at the Endeavour Fund Awards, marking Meghan's first awards ceremony as a royal-to-be.
The awards were held in Goldsmiths' Hall in London to celebrate the achievements of wounded, injured and sick servicemen and women who have taken part in remarkable sporting and adventure challenges over the last year.
During the ceremony, Meghan presented an award — an honour usually reserved for those with royal titles, further proving that Meghan is well and truly part of royal life already ahead of her wedding on May 19.
Whilst many were expecting the Suits star to wear a gown on the evening, she instead opted for an ultra chic suit by Alexander McQueen with a bow-detail white shirt by Tuxe. The sartorial choice was both cool and location appropriate, with the star proving that glamour need not come in the form of a gown.
See inside the night below…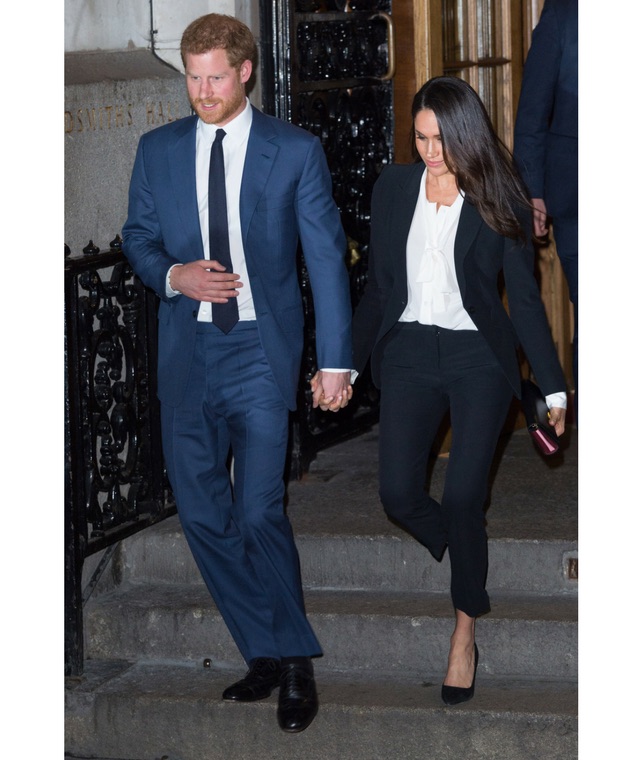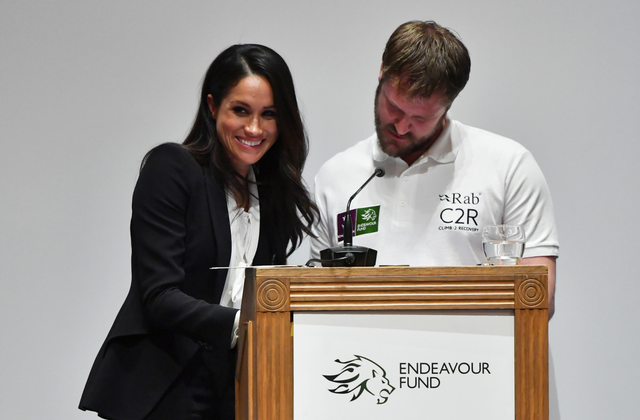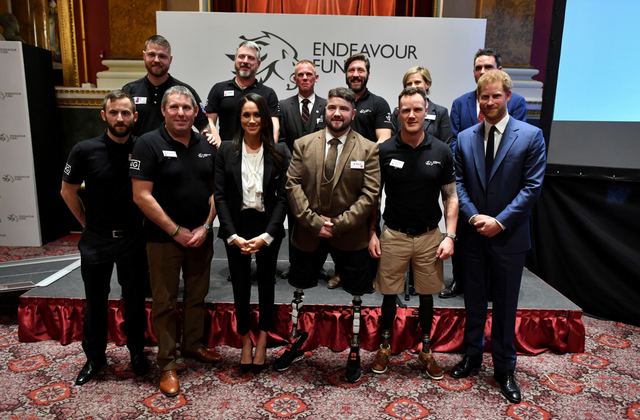 Then, find out what Scottish titles Prince Harry and Meghan Markle are likely to be given on their wedding day.