At this time of year we always ask ourselves the same question — where should we spend New Year's Eve?
Whilst the UAE will serve up a range of unforgettable fireworks displays, a whole host of other capital cities across the globe will also welcome in the New Year in style. Here's five of the best to book your tickets to now…
New York
When you think about New Year's Eve in New York, the Times Square celebrations automatically come to mind as there is nothing as exhilarating as watching the ball drop in the city's famed square. And whilst it may be a little chilly outside, the crisp air, the countdown to midnight, the festive spirit and the New Year's Party, make it all worth it.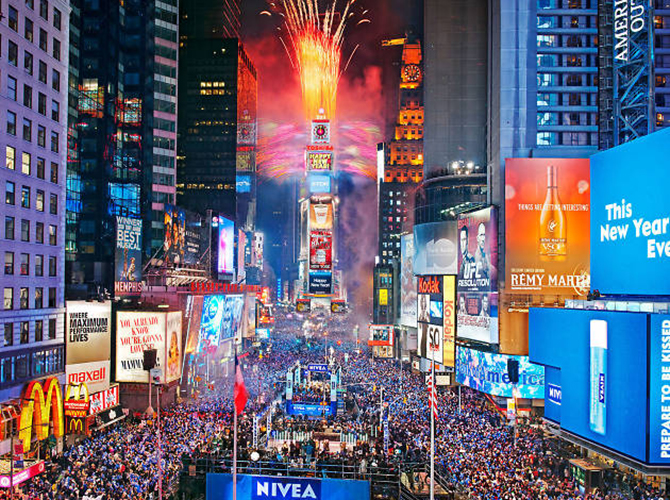 Hong Kong
Hong Kong is home to an impressive skyline and all of the city's prime buildings shoot off a beautiful display of fireworks on New Year's Eve.
You can watch the fireworks from just about anywhere in Hong Kong, and every year, the city's New Year celebrations are bigger and better. With many features including stunning fireworkss, laser and LED displays, and stunning choreography, you'll have plenty to capture for your Instagram feeds.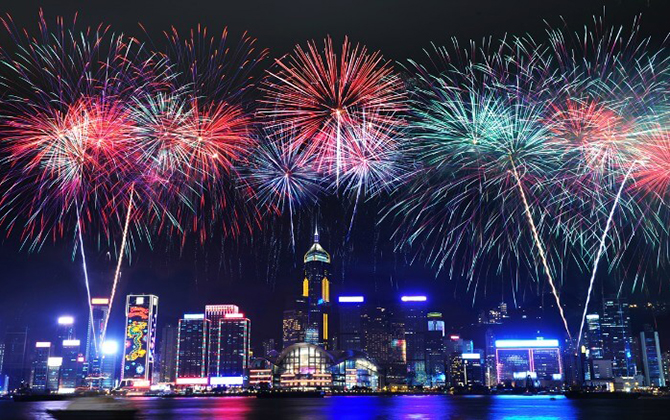 Sydney
If you're looking to spend New Year's Eve in a summer climate, then you should head Down Under.
Sydney has some of the world's most recognisable landmarks including the Opera House and the Harbour Bridge, and with a view of both presenting an impressive display of fireworks, you're guaranteed an exceptional show.
Oh, and the following day, you can hit up Australia's most iconic white-sand beach, Bondi Beach, to catch a few rays.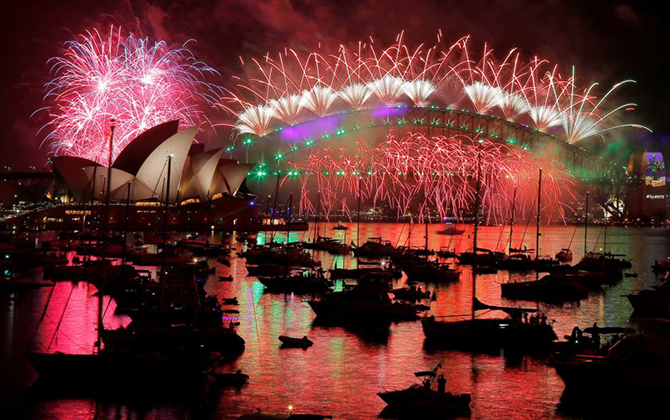 Copenhagen
Copenhagen is a cool choice year round and New Year's Eve is a prime time to visit. The iconic Tivoli Gardens are opened to the public and you can enjoy a hot cup of chocolate whilst enjoying the twinkling lights of the Christmas markets before the fireworks begin.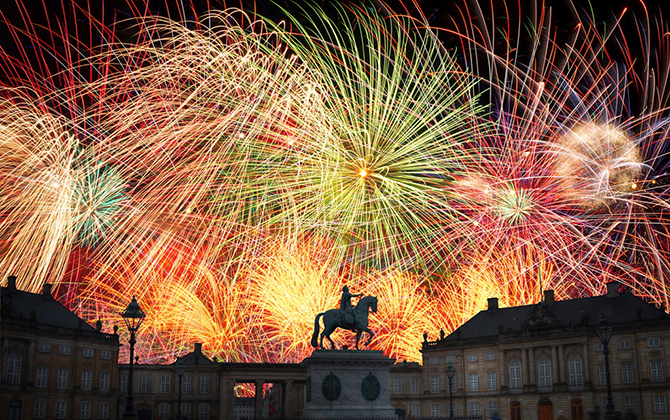 Rio de Janeiro
If you're looking for a completely different experience for New Year's Eve, jet-set to Brazil to experience majestic fireworks across kilometres of beaches all around Rio de Janeiro's shores.