It's that time of the year again when TIME Magazine releases its annual list of 100 of the most influential people across the globe and this year's list includes Palestinian activists Muna El-Kurd and Mohammed El-Kurd.

In the face of obscene oppression and occupation, the twins have bravely live-streamed the violence they witnessed on the streets of their neighbourhood, garnering attention from around the world. Everyone was talking about the Gen Z twins in Sheikh Jarrah and in a few short months, they have gained over 2.3 million followers on Instagram.

Recognised as 'ICONS' (and rightfully so), the twins have been described by the magazine as having "provided the world with a window into living under occupation in East Jerusalem this spring — helping to prompt an international shift in rhetoric in regard to Israel and Palestine." The magazine also stated that they are "charismatic and bold, [and] they became the most recognizable voices of those threatened with losing their homes in Sheikh Jarrah."

Other notable personalities and key opinion leaders included the Duke and Duchess of Sussex, who are on one of the seven covers for the publication's 100 most influential people list.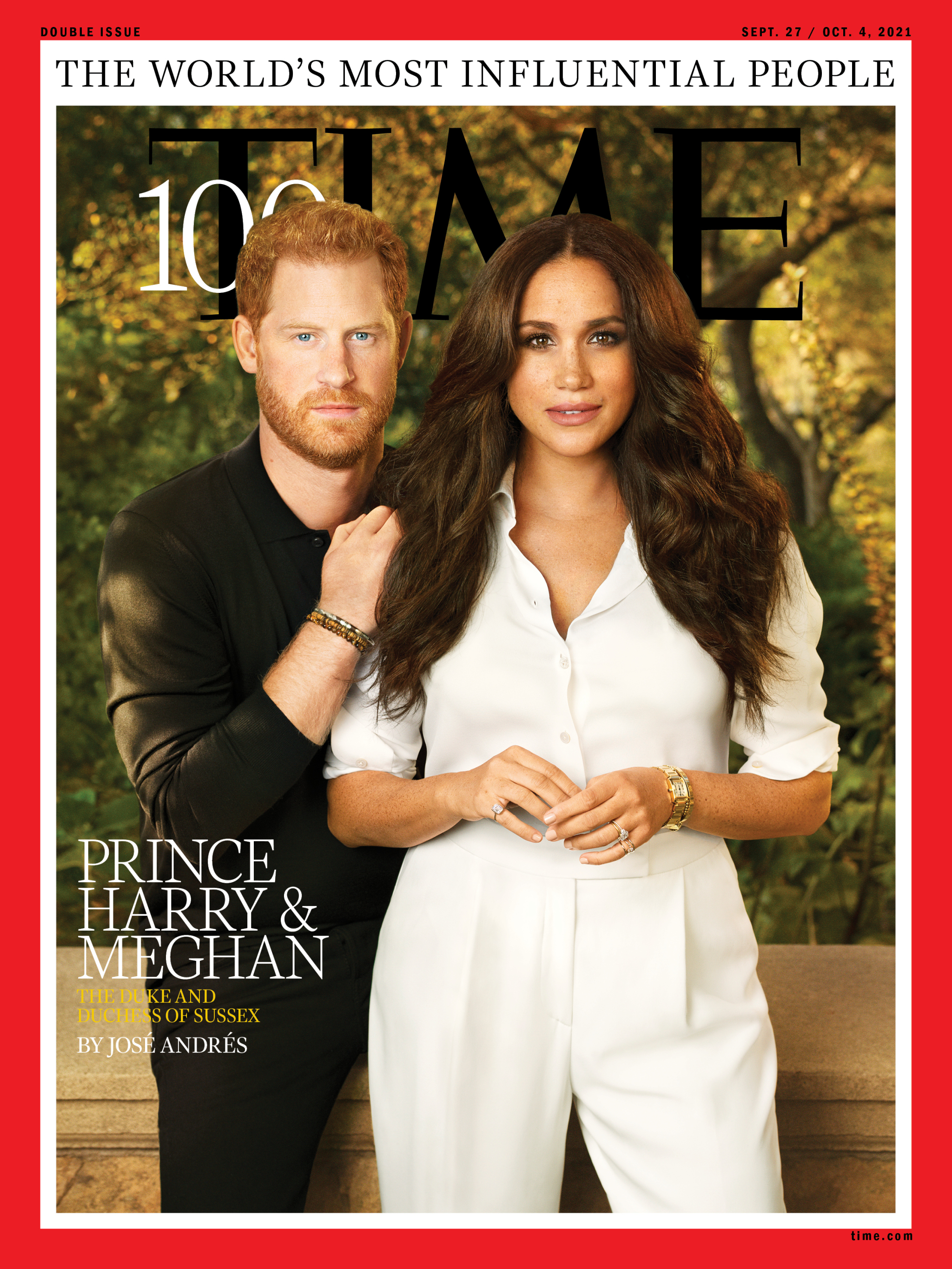 Renowned Spanish chef José Andrés wrote the feature on Prince Harry and Meghan Markle saying: "Springing into action is not the easy choice for a young duke and duchess who have been blessed through birth and talent, and burned by fame. It would be much safer to enjoy their good fortune and stay silent. That's not what Harry and Meghan do, or who they are."

The other six worldwide covers for the most influential list feature Simone Biles, Kate Winslet, Billie Eilish, director-general of the World Trade Organization Ngozi Okonjo-Iweala, CEO of NVIDIA Jensen Huang and writer Cathy Park Hong.
Now, read our conversation with Kuwaiti media personality and entrepreneur, Zainab Abdulrazzaq.