Starting to learn the art of ballet at 27 years old seems a near impossible feat however Engy El Shazly is proving otherwise. Based in Egypt, Engy has quickly made a name for herself across the region (as well as globally) as the first Arab hijabi ballet dancer. Engy is in town to celebrate International Women's Day with W Hotels as part of its What She Said series and we caught up with her for a quick chat…
Tell us a little about how you came to be a ballet dancer…
After graduating and beginning my career I began learning ballet as a hobby at the age of 27. It was in November 2015 that I decided to make a career shift and focus on ballet. I began working as an assistant ballet teacher with some of the professional teachers in Egypt.
How, if at all, has the hijab impacted your practice as a ballet dancer?
The hijab wasn't a barrier for practicing ballet in the private ballet schools in Egypt, but it's not yet accepted in the professional ballet companies.
How have you used your platform as a way to encourage inclusion?
By reminding women that age is a number and we are capable of anything if we have passion and dedication.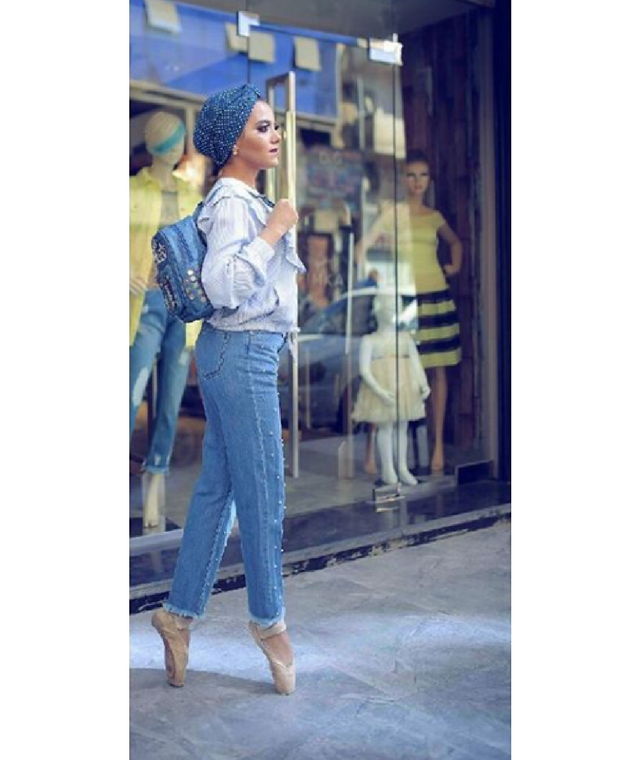 What does International Women's Day mean to you?
It's a day to appreciate all that women do and are capable of. They can be mothers and wives all whilst having a successful career.
What's been the most encouraging moment of your career so far? And the most exciting?
The most encouraging moment of my career is the moment I started to work as an assistant for the first dancer of the opera. The most exciting one was when I started to work with professional dancers here in Dubai.
What barriers have you had to overcome in order to get to where you are today?
Starting ballet at the age of 27 was a barrier, and I'm overcoming it by practicing a lot in order to reach my goals.
What is your ultimate career goal?
I am working towards becoming a certified ballet teacher.
A woman's strongest attribute is helping other women to succeed and encouraging them.
What are you most looking forward to about speaking at the What She Said series?
What She Said is an amazing platform to bring together women who are breaking boundaries and showing others that anything is possible. I'm happy for what I have achieved so far, so I can't wait to share my own experience to inspire others.
In your opinion, what is a woman's strongest attribute?
Helping other women to succeed and encouraging them.
Now, find out where Prince Harry and Meghan Markle will celebrate IWD today.