It's been three decades since we last saw Tom Cruise strut the red carpet at the Cannes Film Festival and his return was definitely celebrated. He delighted fans and fellow actors with his presence at the star-studded premiere of his latest film, Top Gun: Maverick, as the lead star, producer, and ultimate icon of "contemporary cinema" (according to Cannes festival director Thierry Fremaux).
Perhaps the buzziest day of the 75th Cannes Film Festival, Cannes officials have pulled out all the stops to celebrate the 3x Oscar nominee. On Wednesday, hours before the film's premiere, Cruise sat down for a one-on-one interview where he expressed his devotion to making movies for the big screen and credited his collaborators at Paramount for his latest onscreen venture in the Top Gun sequel.
Once the film made its official premiere, the actor was showered with a number of standing ovations and was awarded the honorary Palme d'Or award – the most prestigious award at the iconic annual film festival – by the festival's president, Pierre Lescure. "An incredible evening and an incredible time," said Cruise to the crowd, "Just to see everyone's faces. It's been 36 years since Top Gun and we had to hold this for two years because of the pandemic. Thank you Paramount people, this was a dream to be here with you. I'm going to take this all in and I'm never going to forget this evening."
Before the film played, the festival also paid tribute to Cruise with a red-carpet premiere featuring a flyby of jets trailing smoke in the colours of the French flag.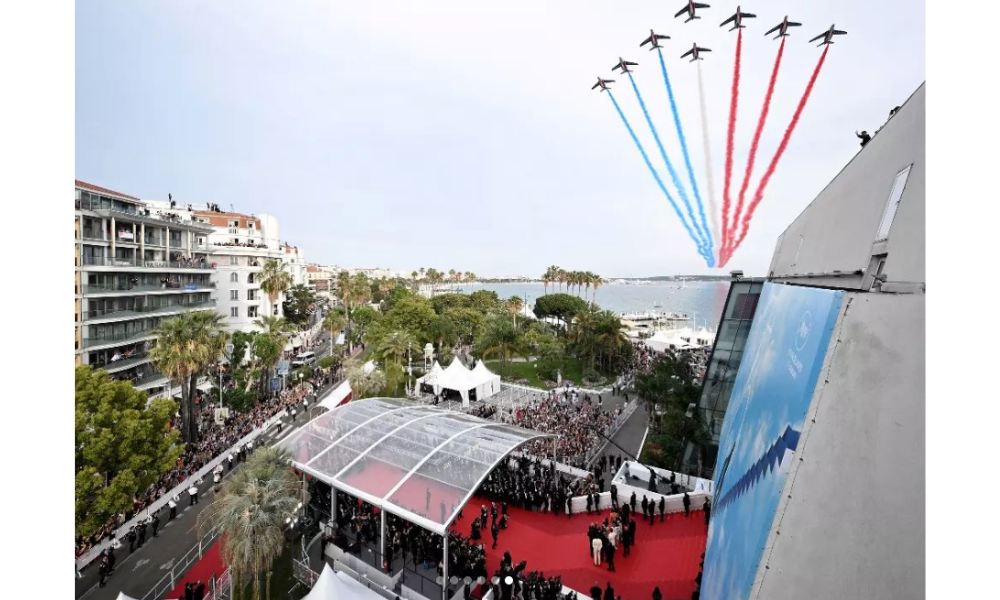 The film's next stop took place in London for a Royal Screening where the Duke and Duchess of Cambridge made a glamorous appearance alongside Cruise and the cast at the UK premiere of the long-awaited Top Gun sequel. The all-star cast includes Miles Teller, Jennifer Connelly, Monica Barbaro, Val Kilmer, Jon Hamm and Glen Powell.
For the occasion, Prince William wore an Alexander McQueen tuxedo while Kate Middleton channelled old Hollywood glamour in a Roland Mouret gown.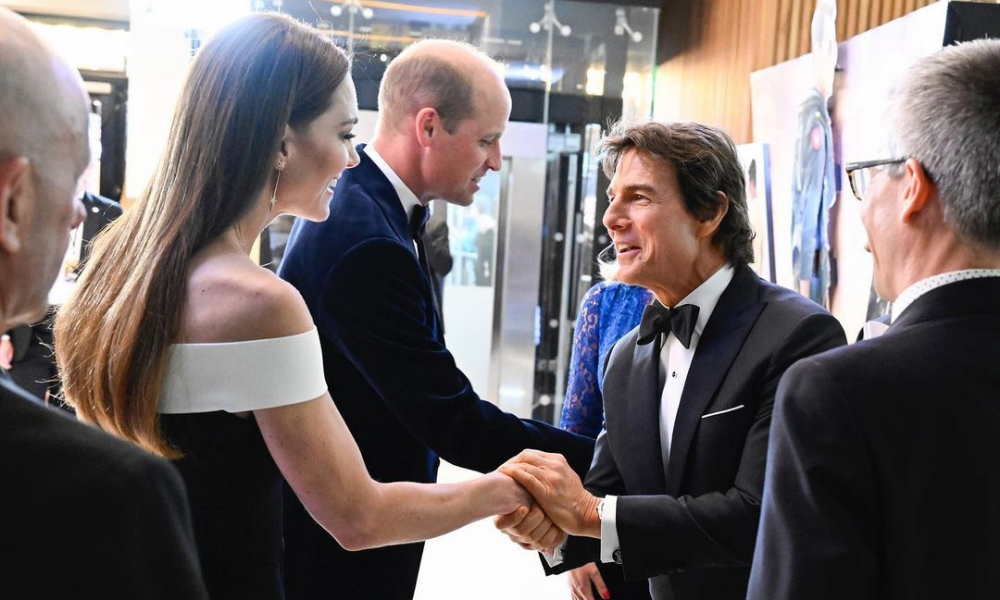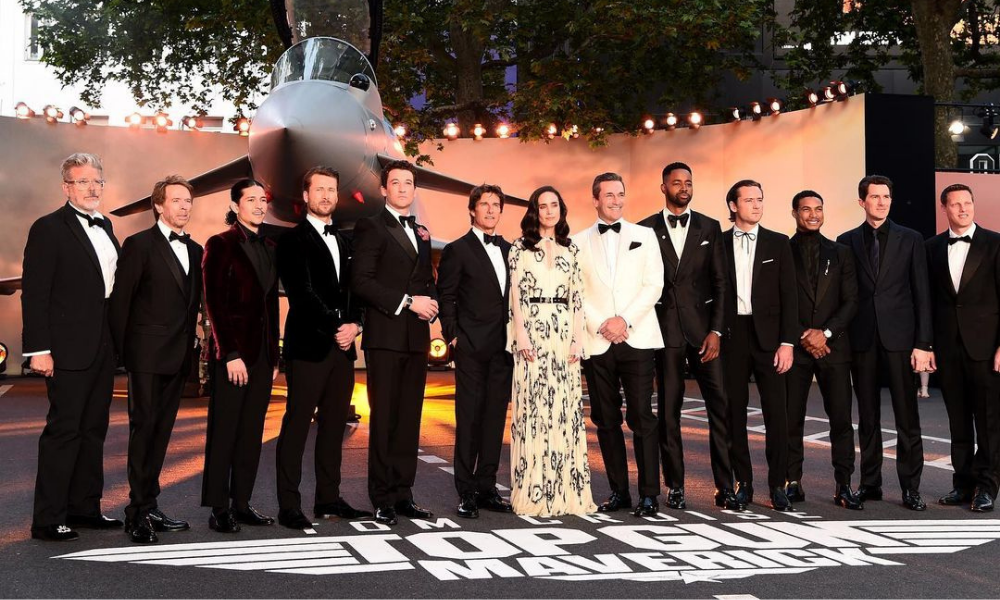 ALSO READ: THE RED CARPET RETURNS TO CANNES IN 2022.