it's a portal to a universe where careers take flight, creativity knows no bounds, and the kaleidoscope of cultural influences dazzles with its brilliance. Hand in hand with Dolce&Gabbana, it ushers in a symphony of expertise and exposure, nurturing innovation while paying homage to our region's storied legacy.
This groundbreaking awards ceremony isn't just an event; it's a transformative tool for the UAE's youth. It's the brush with couture and design craftsmanship that will elevate their skills, unveil their dreams, and illuminate the global stage with their creative brilliance. Fashion, jewelry, and fragrance won't just be mediums; they'll be the canvases upon which these young talents paint their legacy, not just in the heart of Abu Dhabi, but across the world.
Embark on a journey of talent and excellence and be one of the three finalists each in the domains of fashion, fragrance, and jewelry. These chosen few, embodying the pinnacle of their crafts, will be summoned to grace the grand stage of the annual Abu Dhabi Festival, where their creations will shine like constellations in the night sky.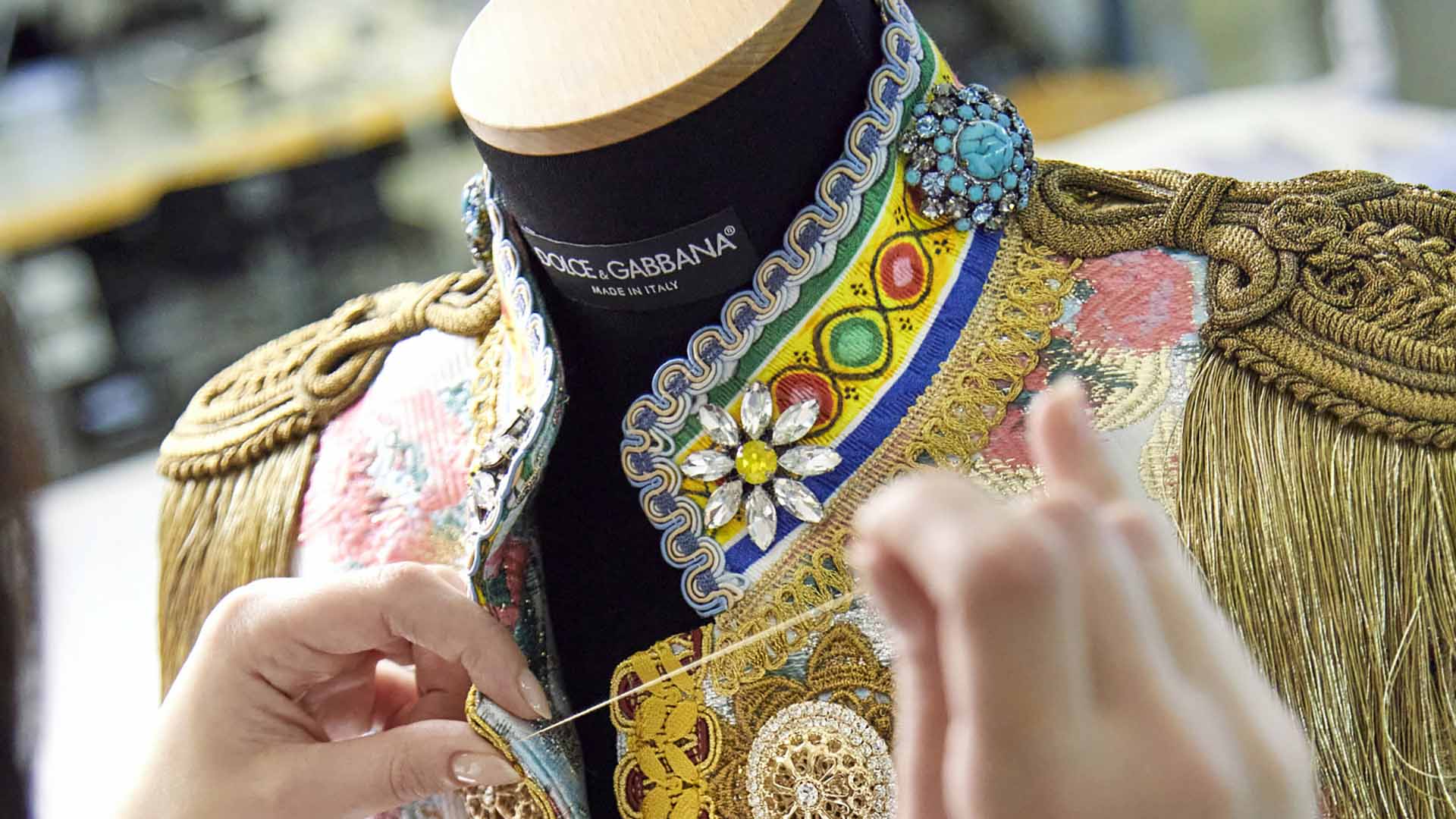 On another note, in a truly remarkable gesture, a single shining star from each category will be crowned, earning them the coveted keys to a six-month sojourn of creativity. Their destination? The enchanting realms of Dolce&Gabbana, nestled amidst the artistic splendor of Milan or Legnano, Italy.
This isn't your ordinary internship, it's a metamorphic experience. Along with a generous 600 Euros per month, these rising stars will be treated to economy tickets and luxurious accommodation. The dates of this life-altering journey will be dictated by the ever-creative rhythms of Dolce&Gabbana, ensuring an experience that is as unique as it is extraordinary.
ALSO READ: THE SIMONE ROCHA SS24 COLLECTION REDEFINES THE WEDDING AESTHETIC